These last few weeks have been crazy busy! Wow, I love my life. It isn't always easy, and it doesn't always take the paths that I think it will, but I am so so happy, even with being as busy as I am!
Remember last update when I said that I dropped my computer on my mouth? Yep, this is what happened. This is also obviously the most flattering photo of me hahahaha 🙂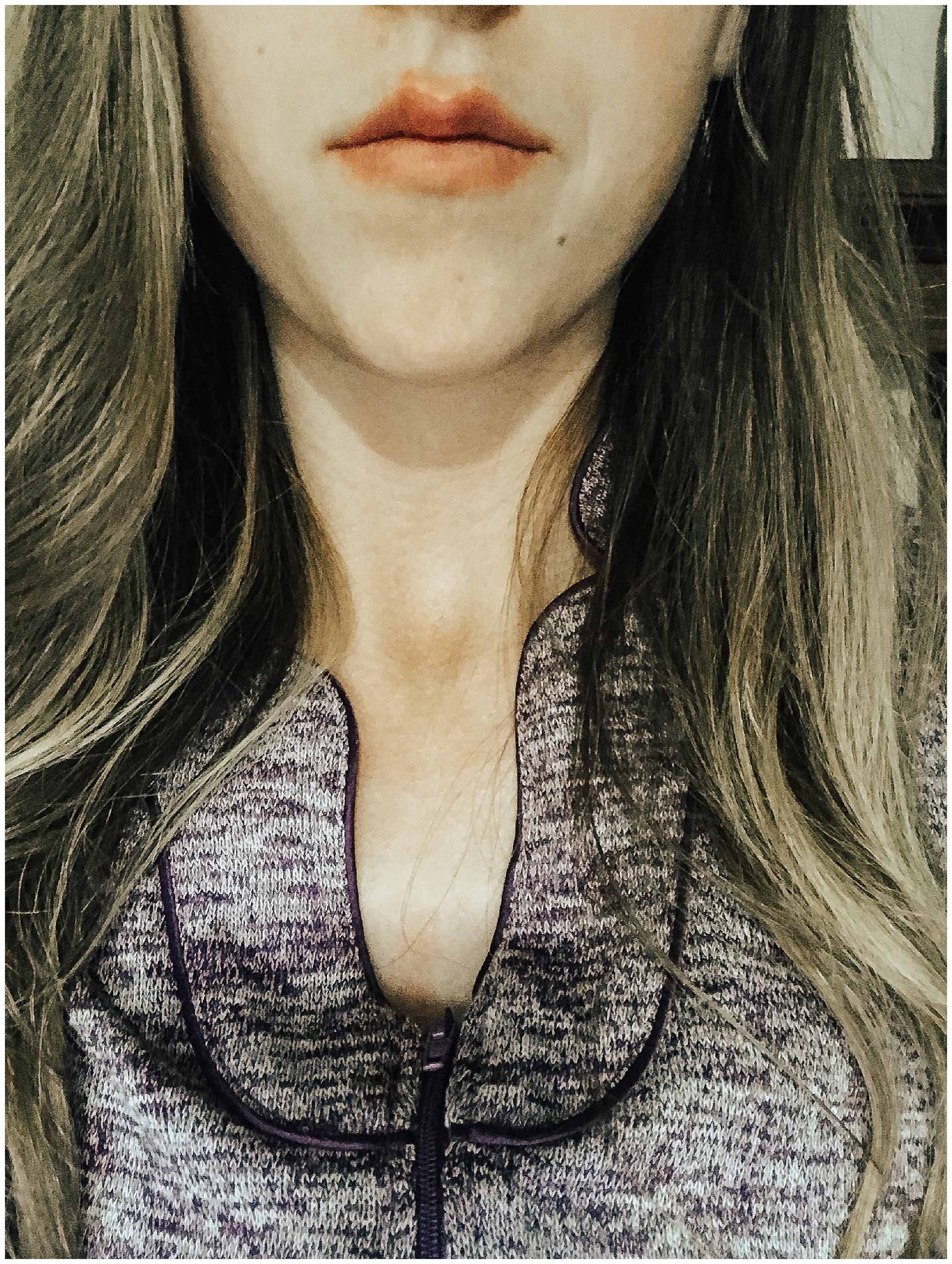 The temple will always be my safe haven, and I love it so much. My temple trips are what keep me sane in a life of chaos.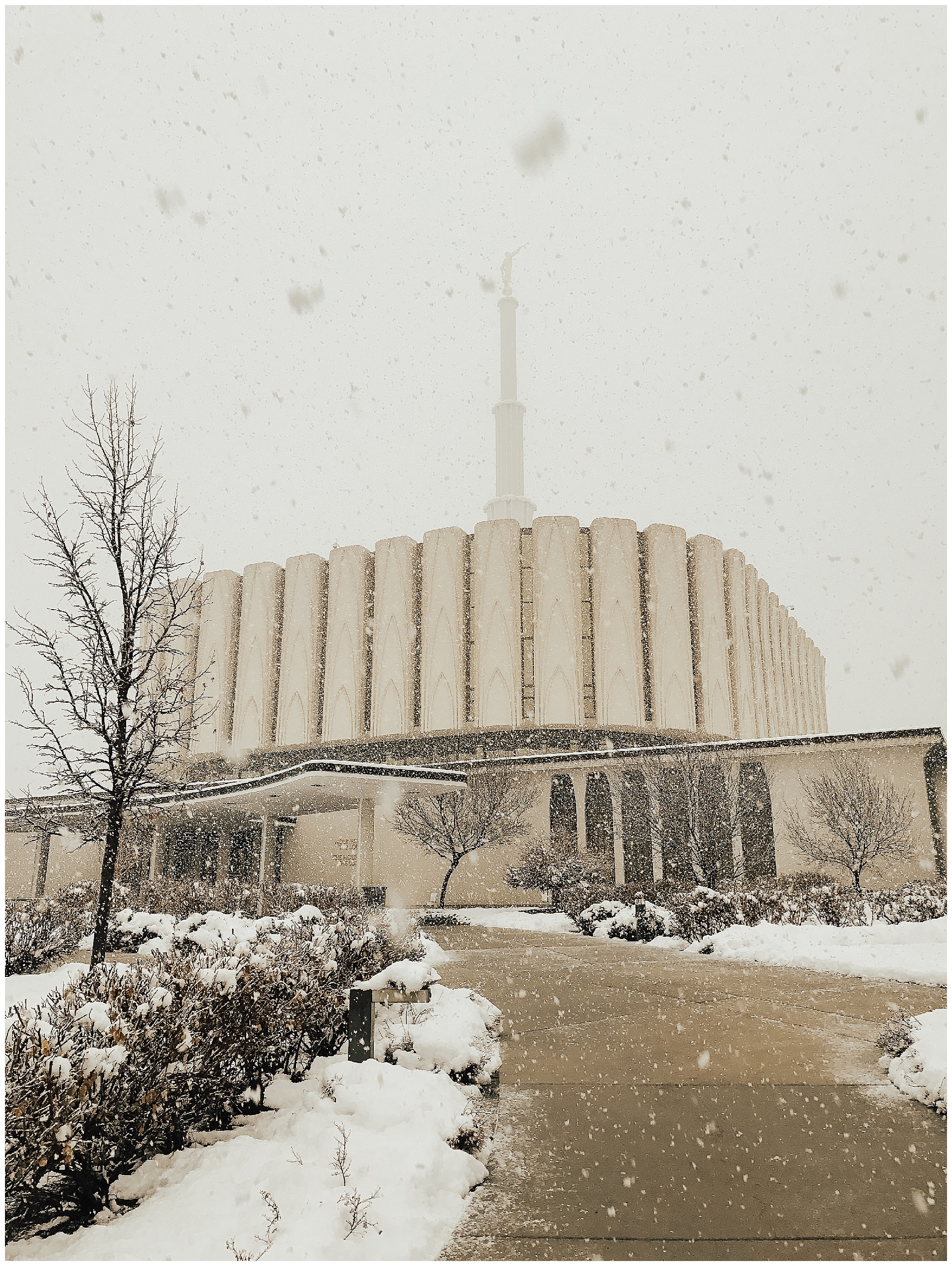 and coworkers who bring me Jamba when I am having a rough day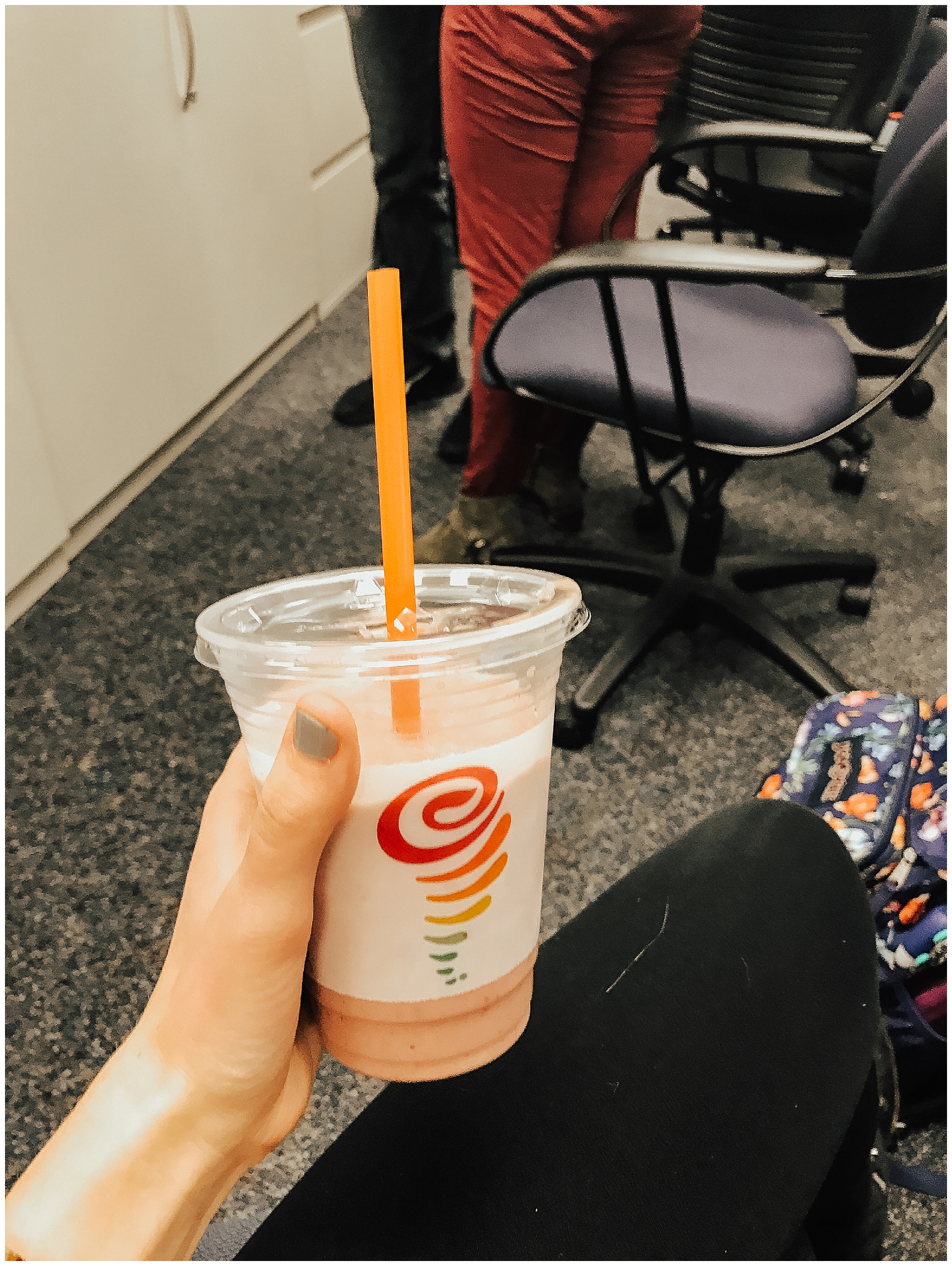 I am also grateful for my friends in my classes who keep things pretty entertaining.
Dance in Class from Alice Zeus Cannon on Vimeo.
but WOW I AM SO GRATEFUL FOR ROBYN! and I am so grateful that we share our love of Sushi. I am also grateful for my Starving Student card because we get unlimited buy one, get one free sushi rolls at Sakura. HOLLA! Isn't the sauce even just so beautiful? Sushi is amazing.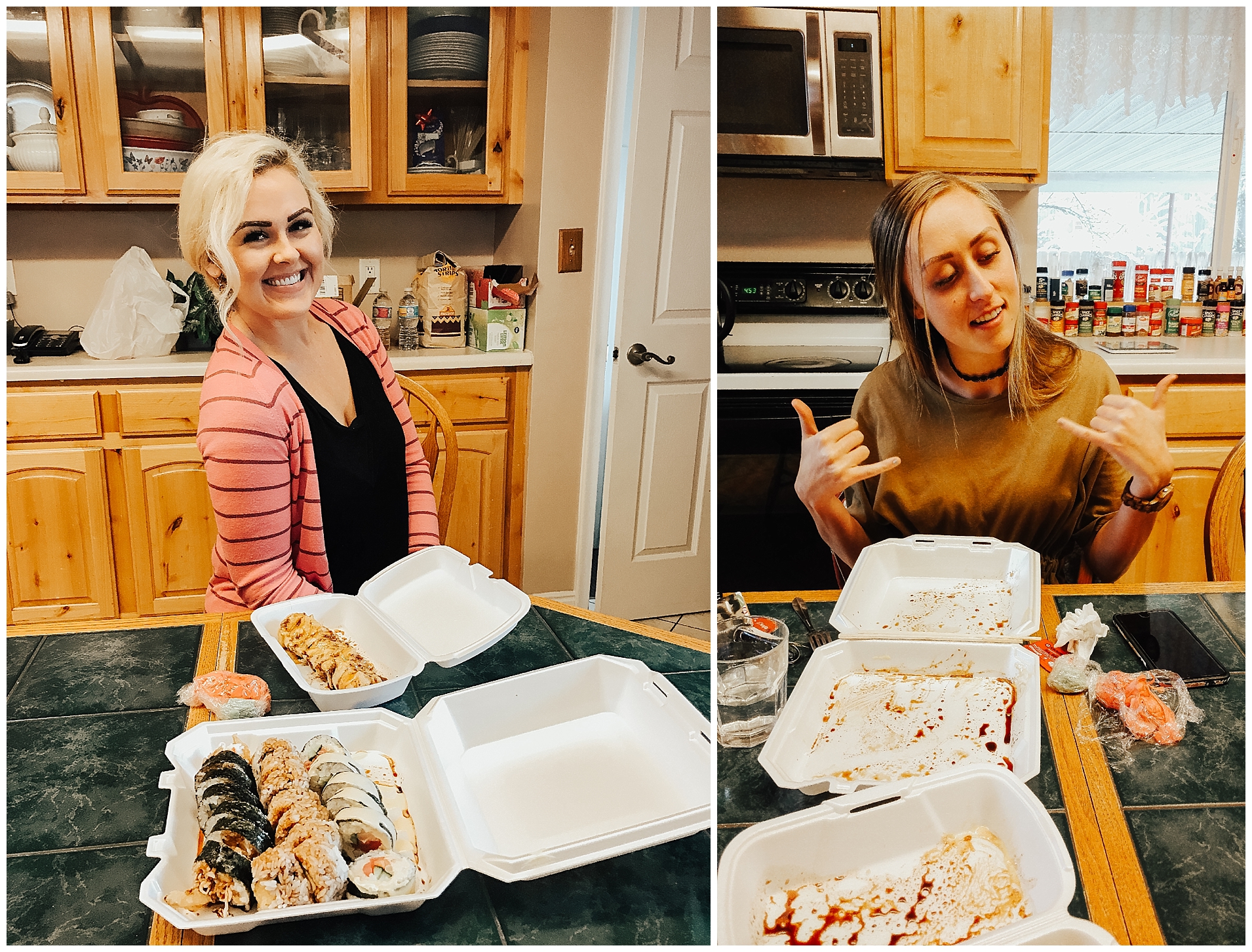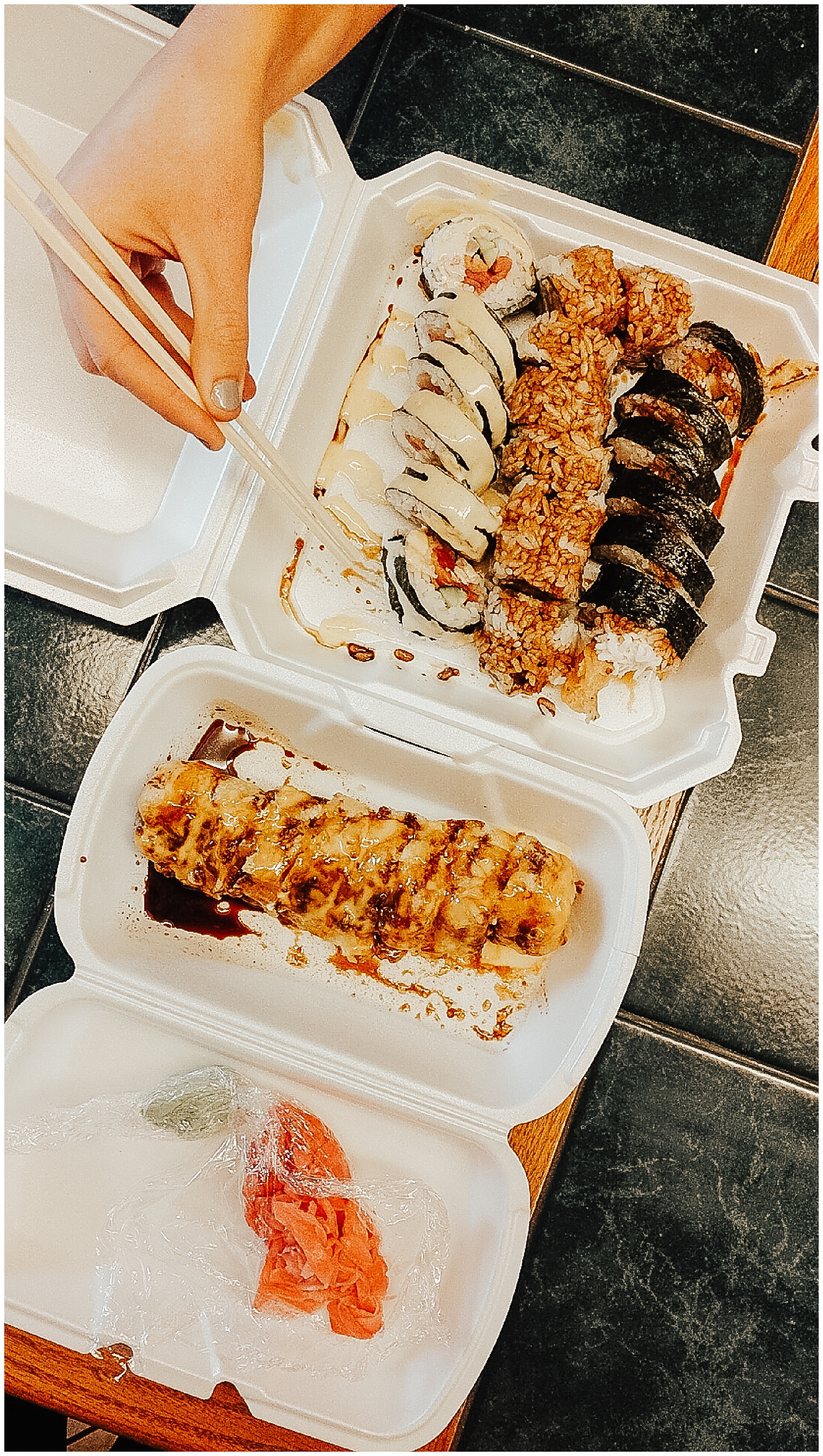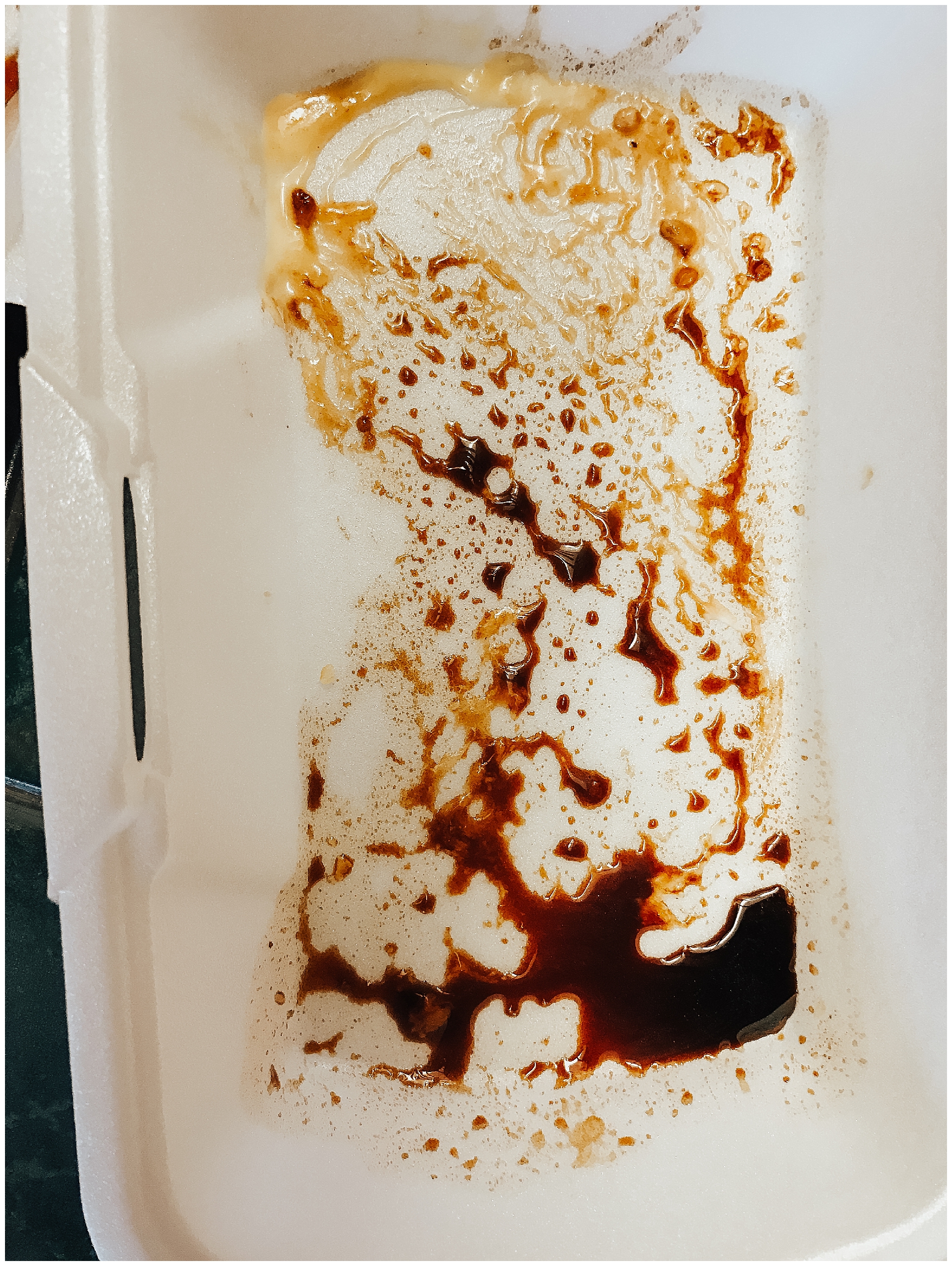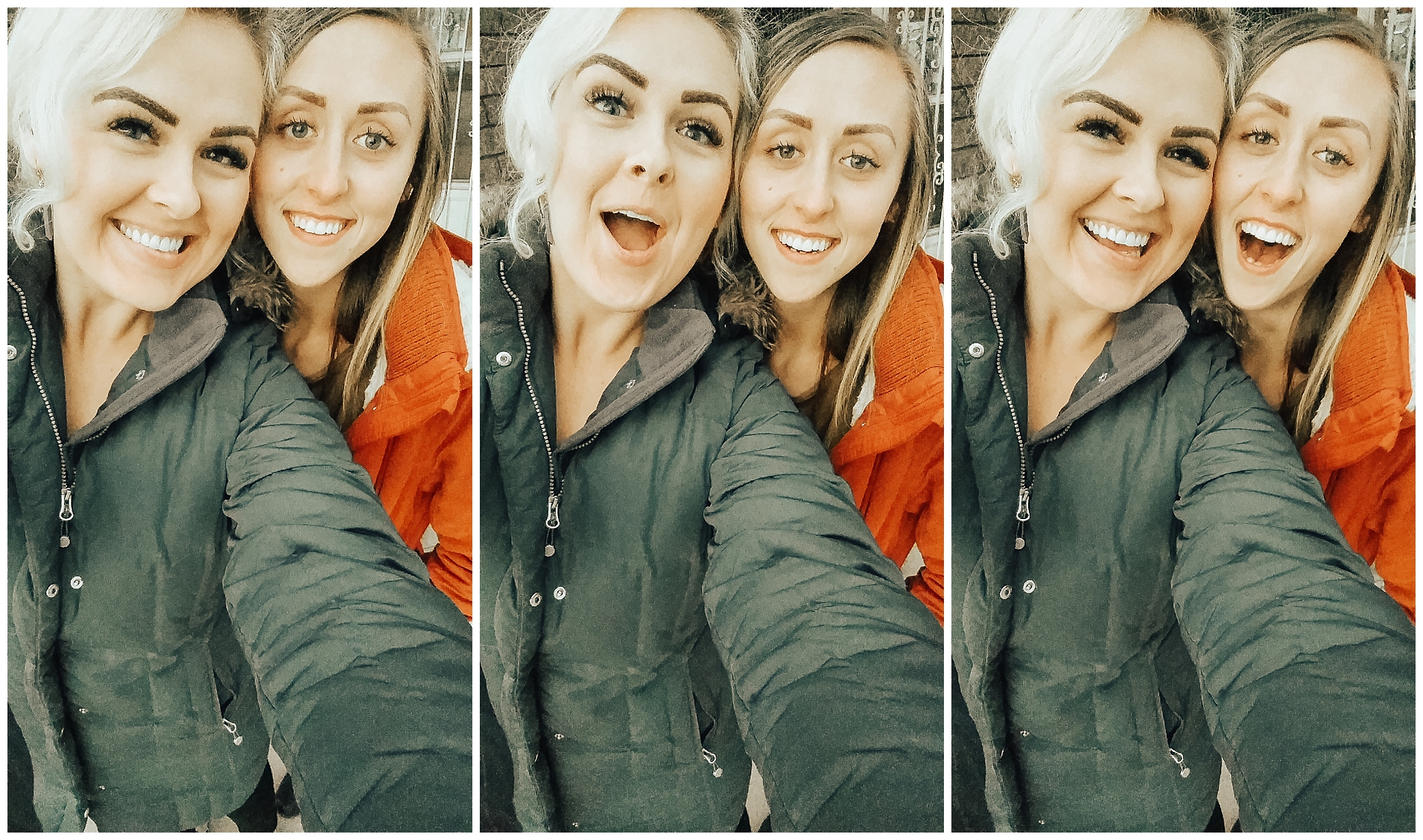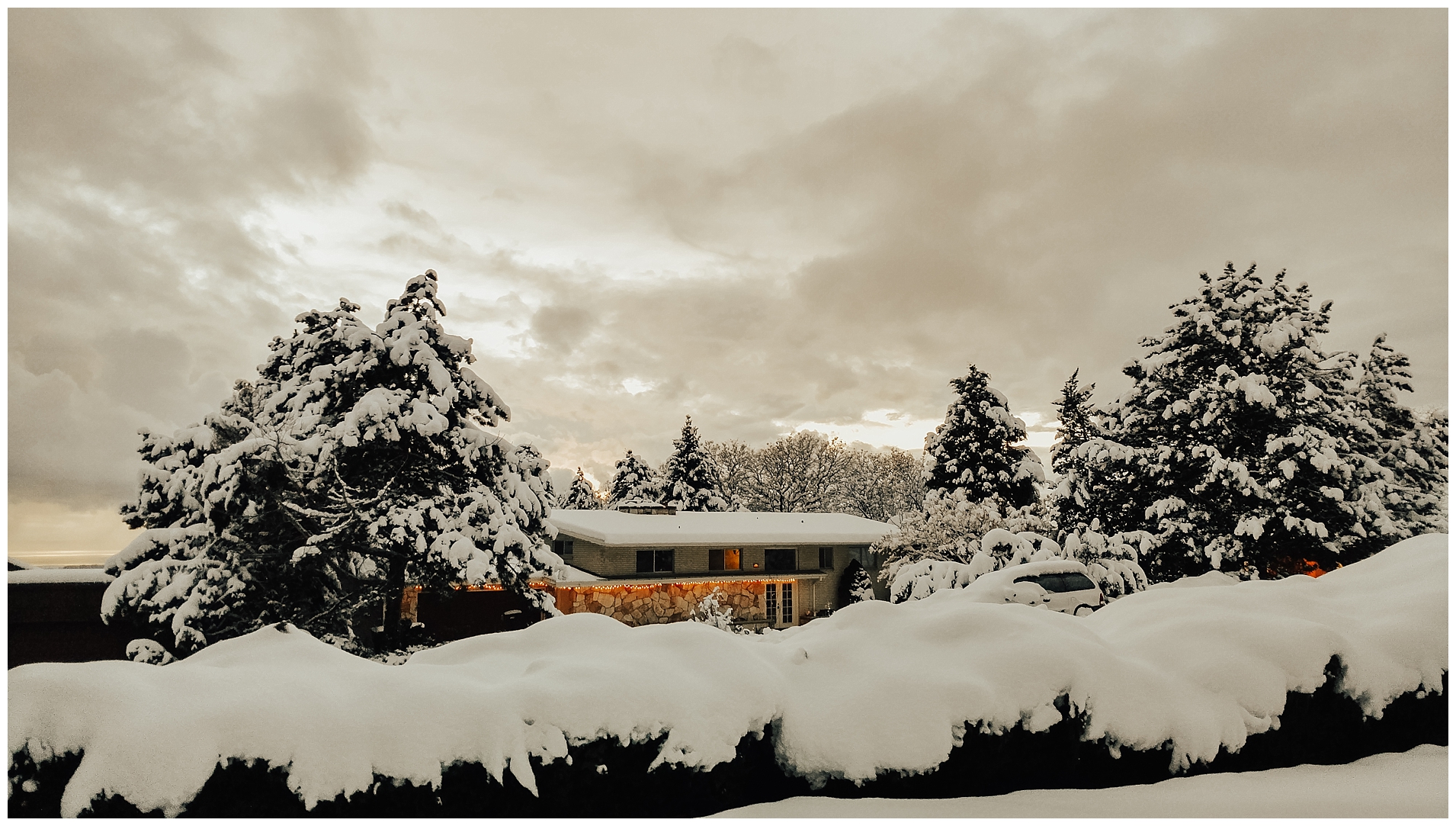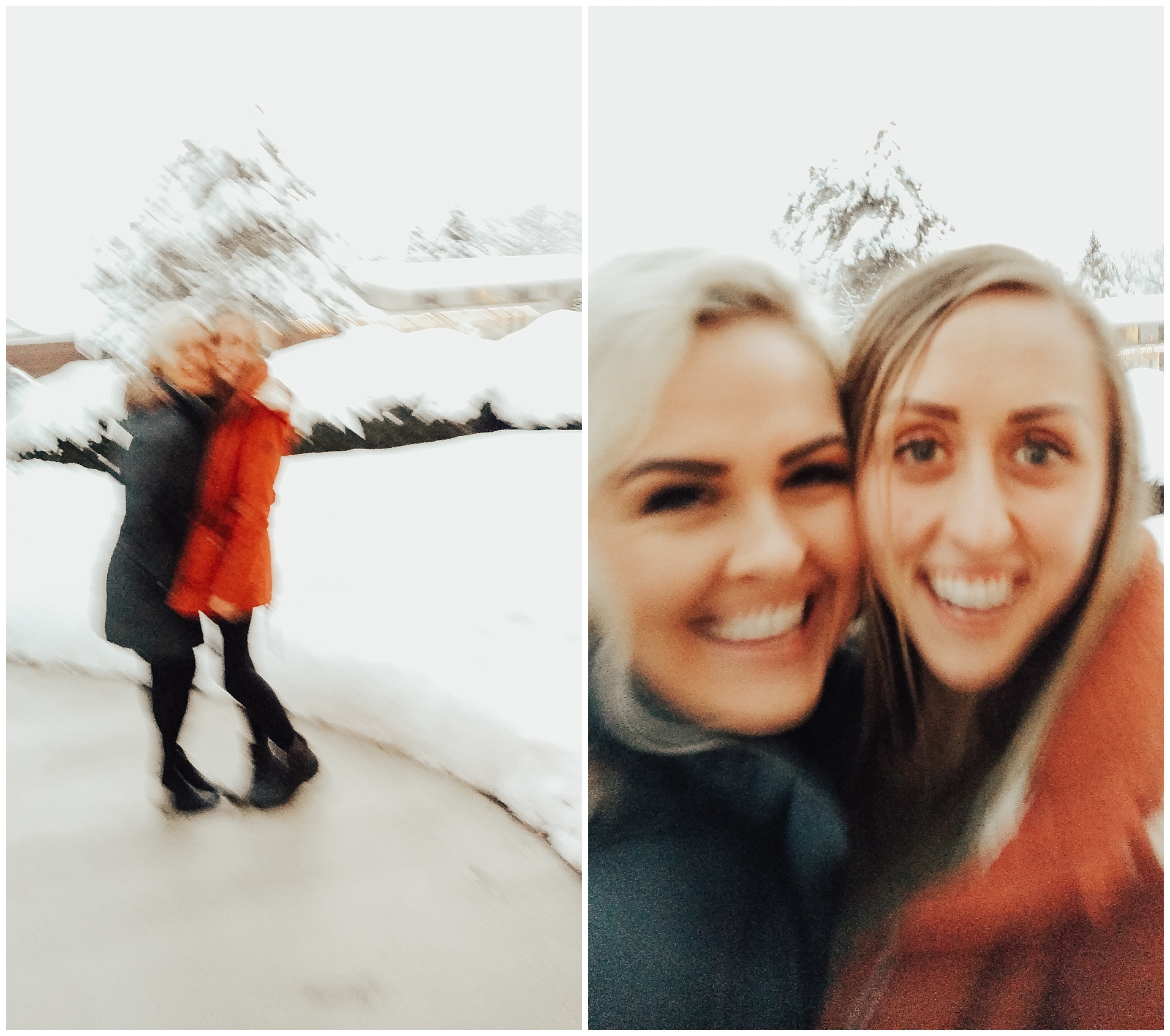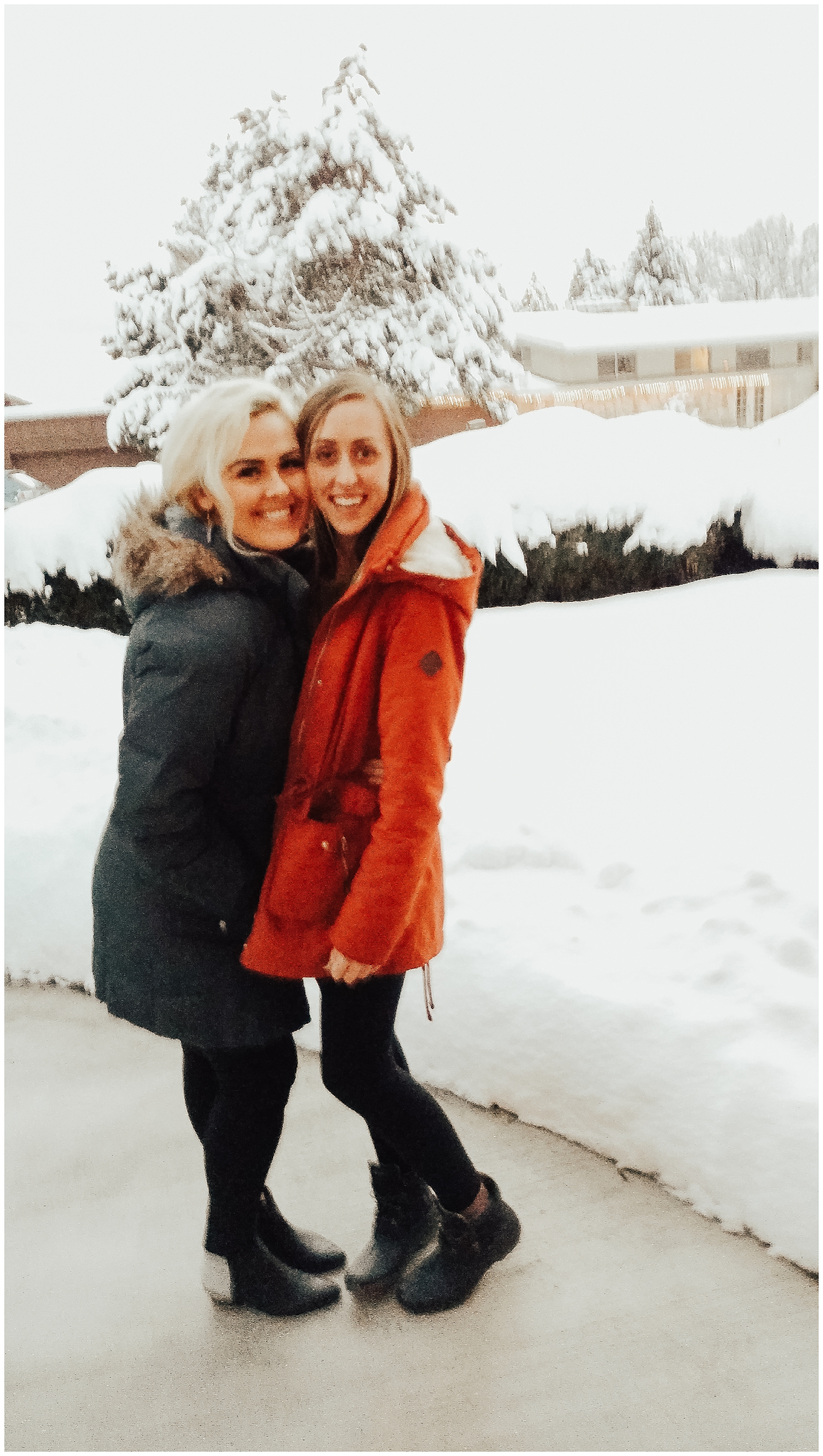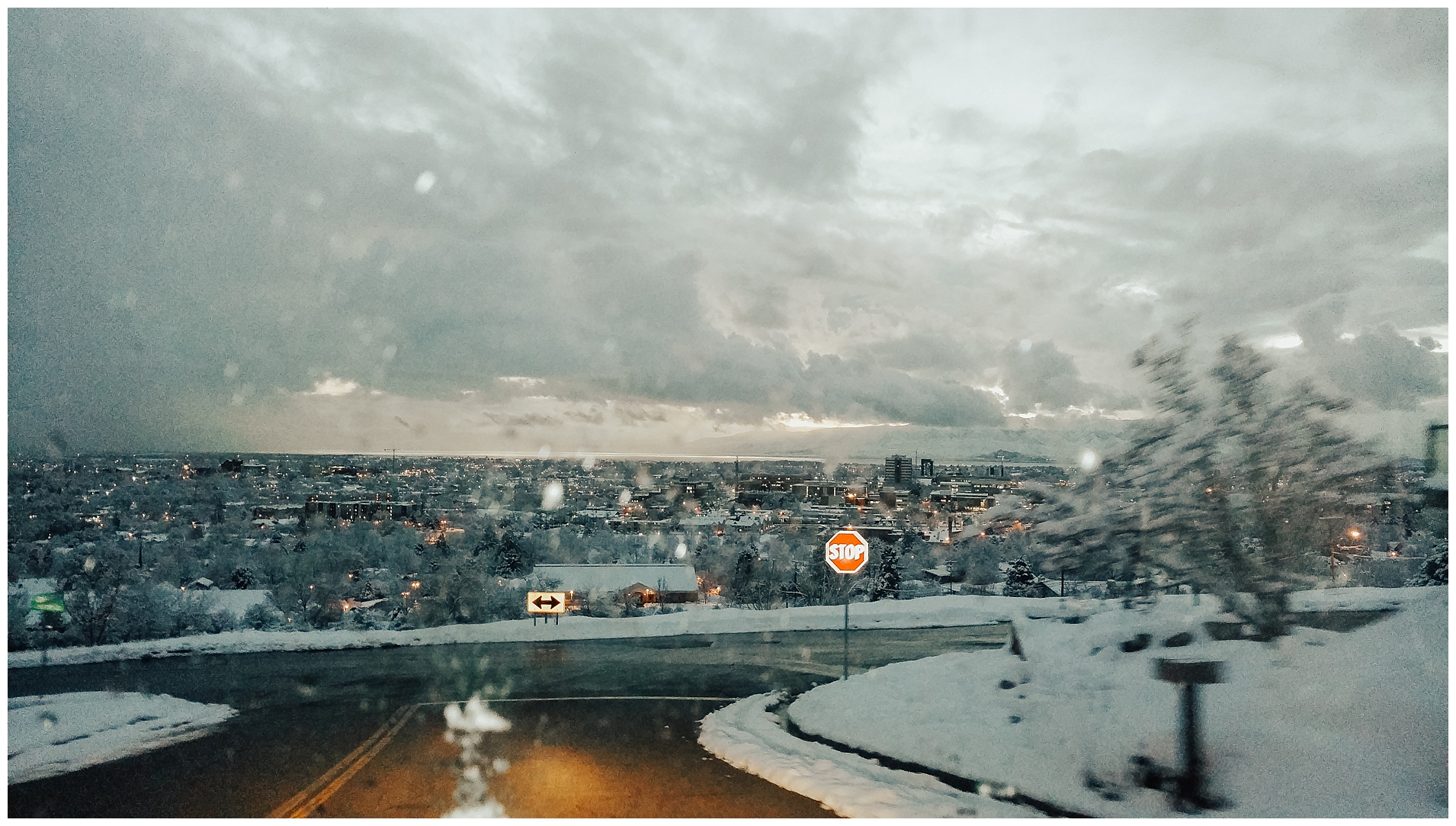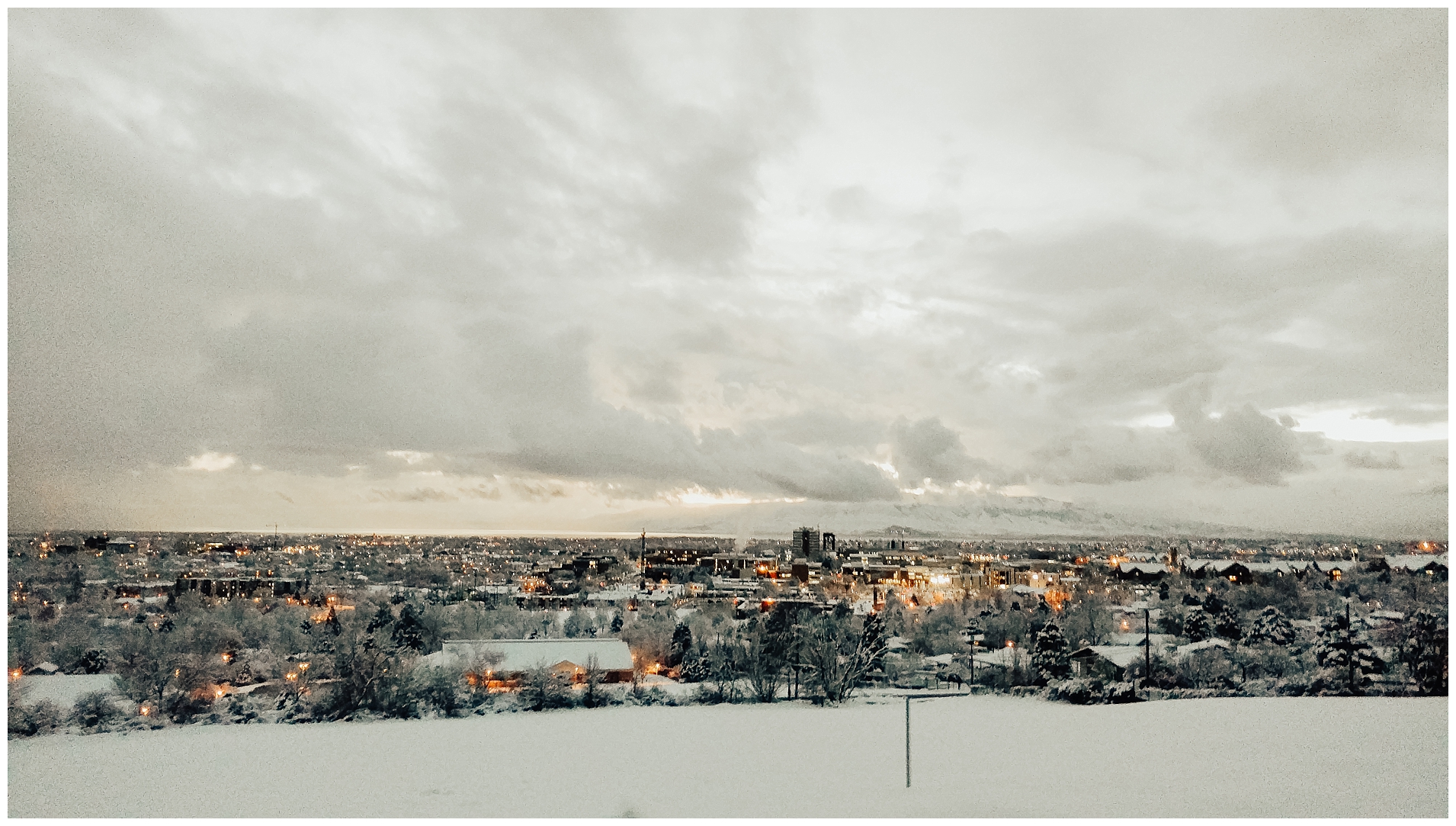 and I love that Robyn takes pictures of my life, even when I am not looking.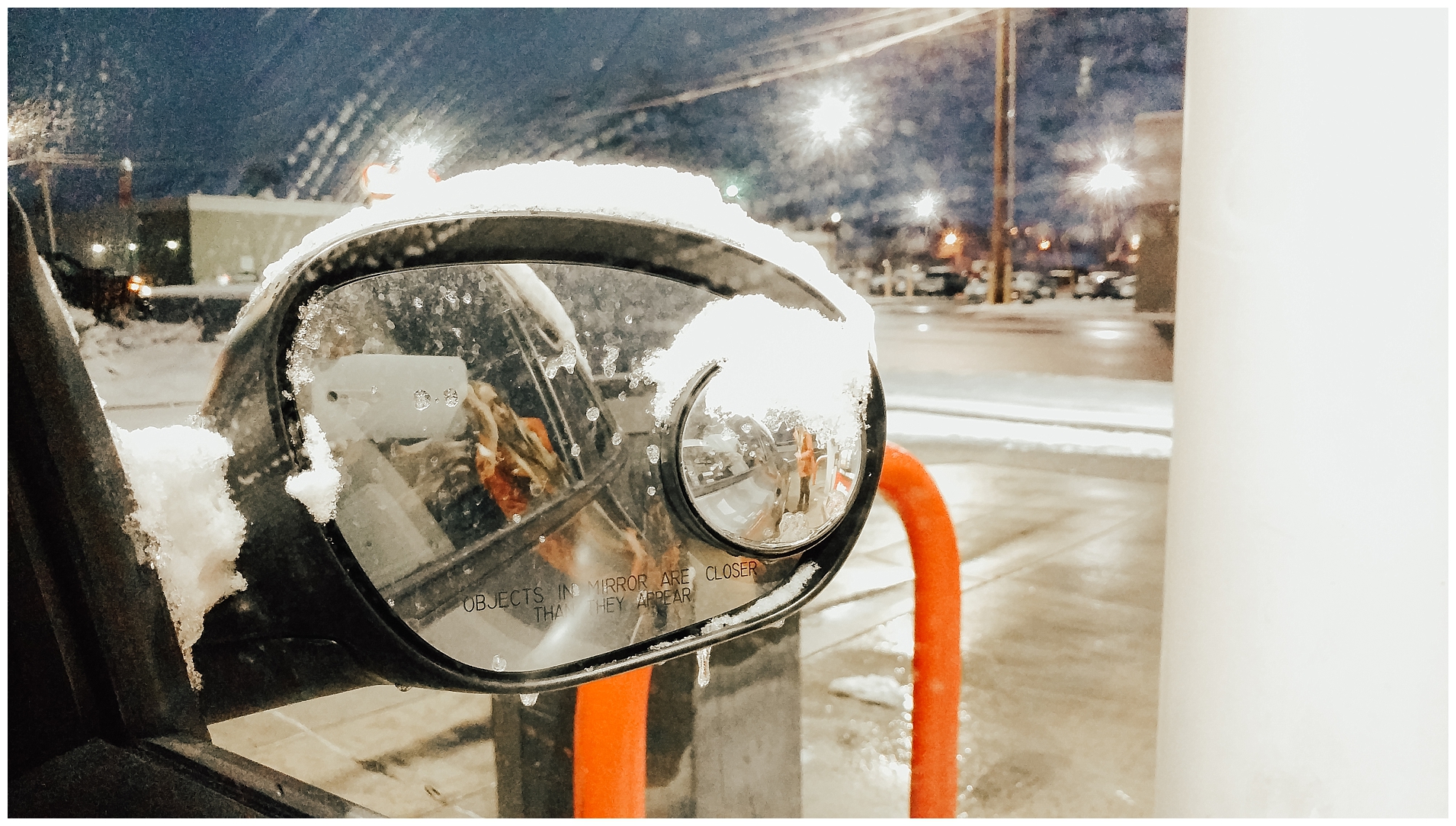 We went and spent a night up at my cabin in Sundance. It was so much fun!!! We chatted for a while, made dinner, ate ice cream, and watched a movie. Ultimate girls night.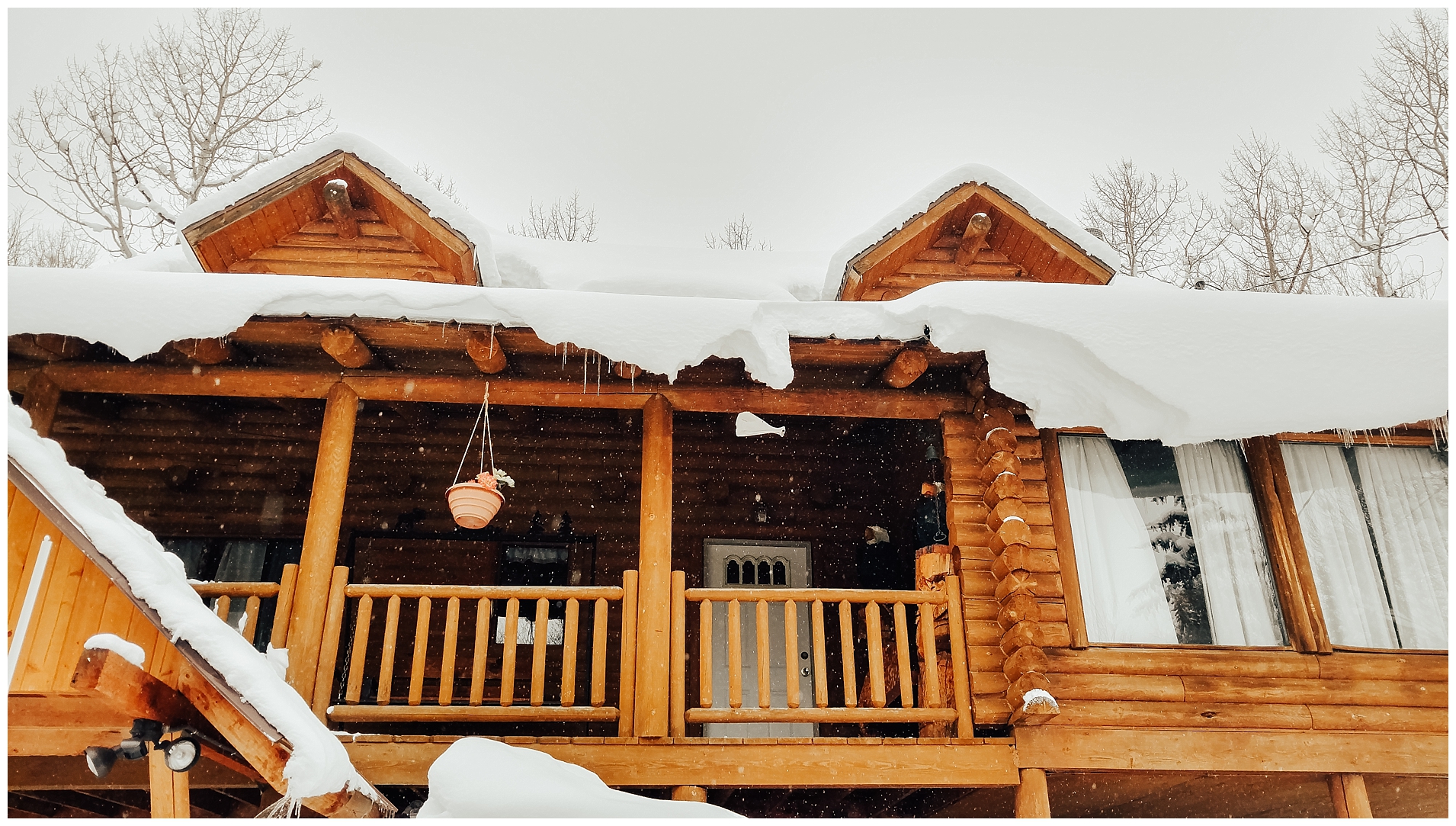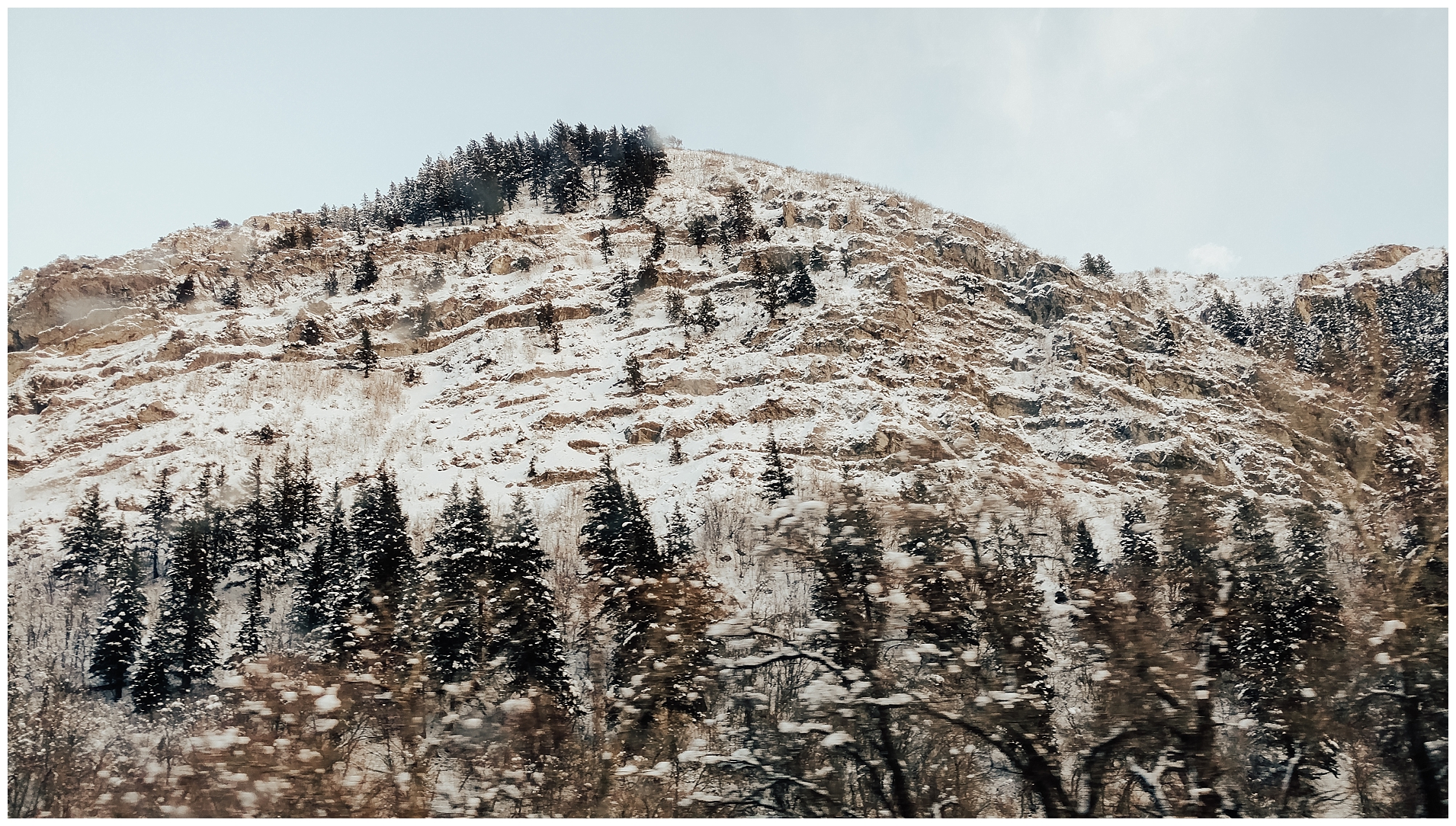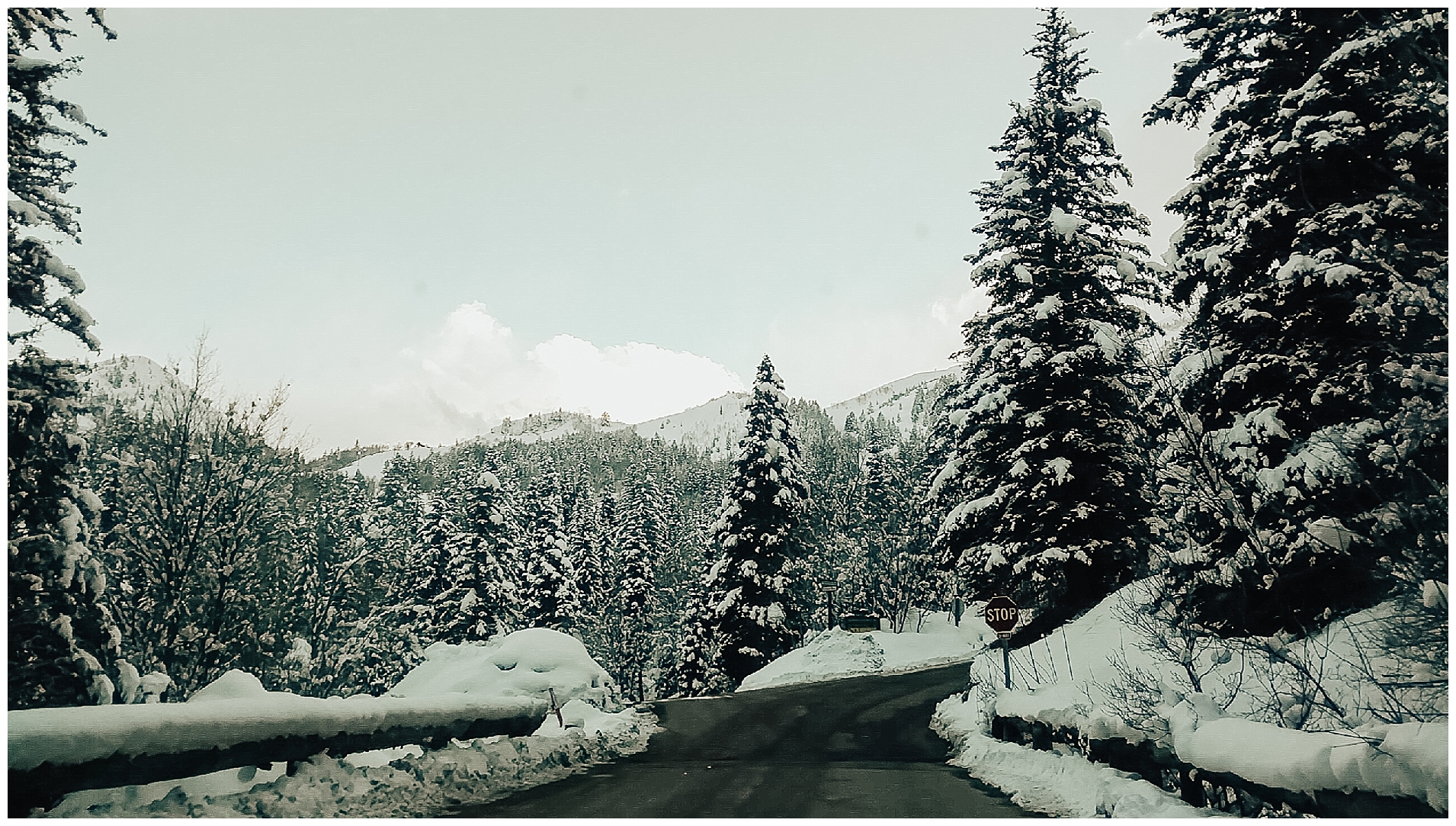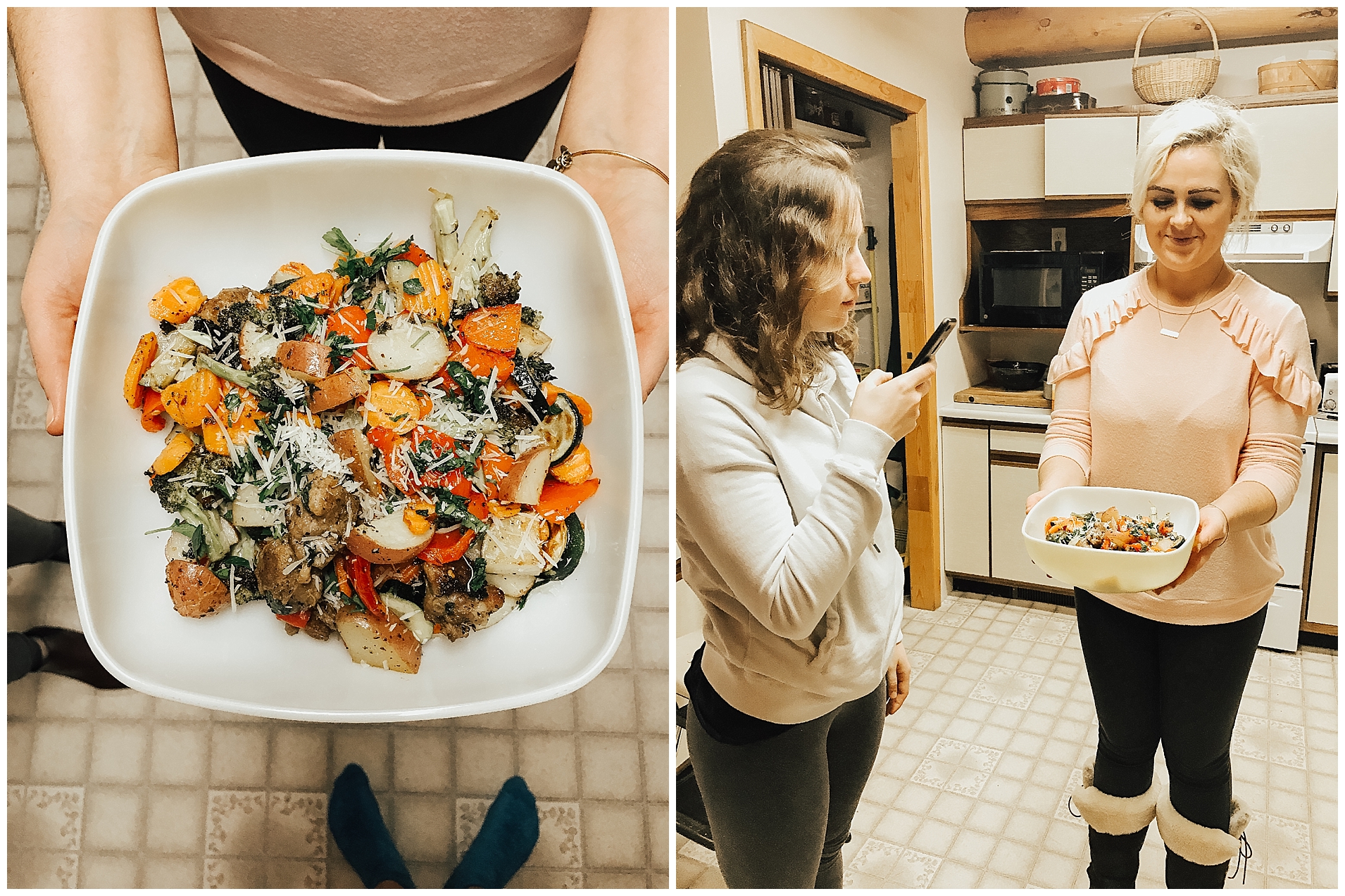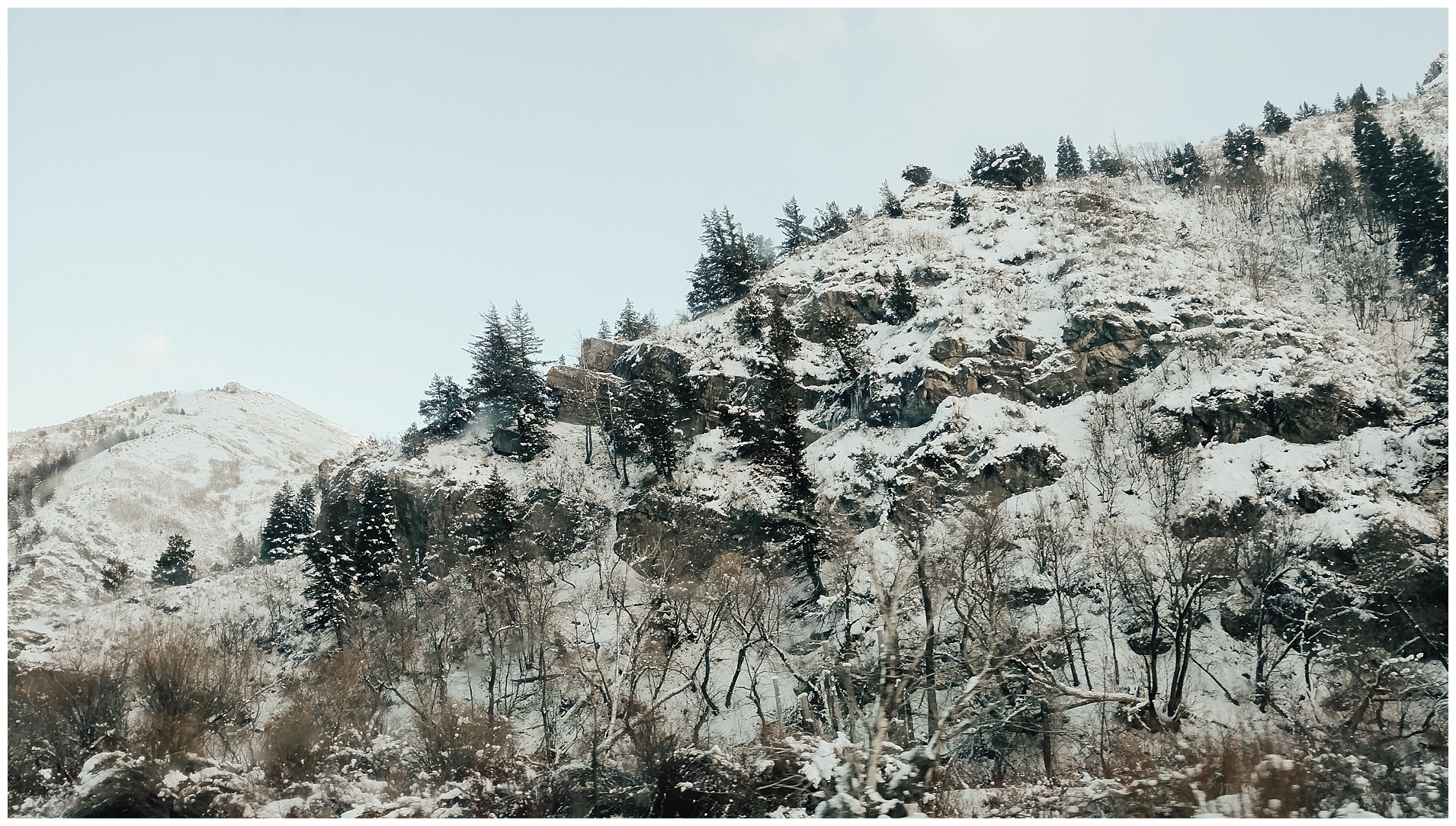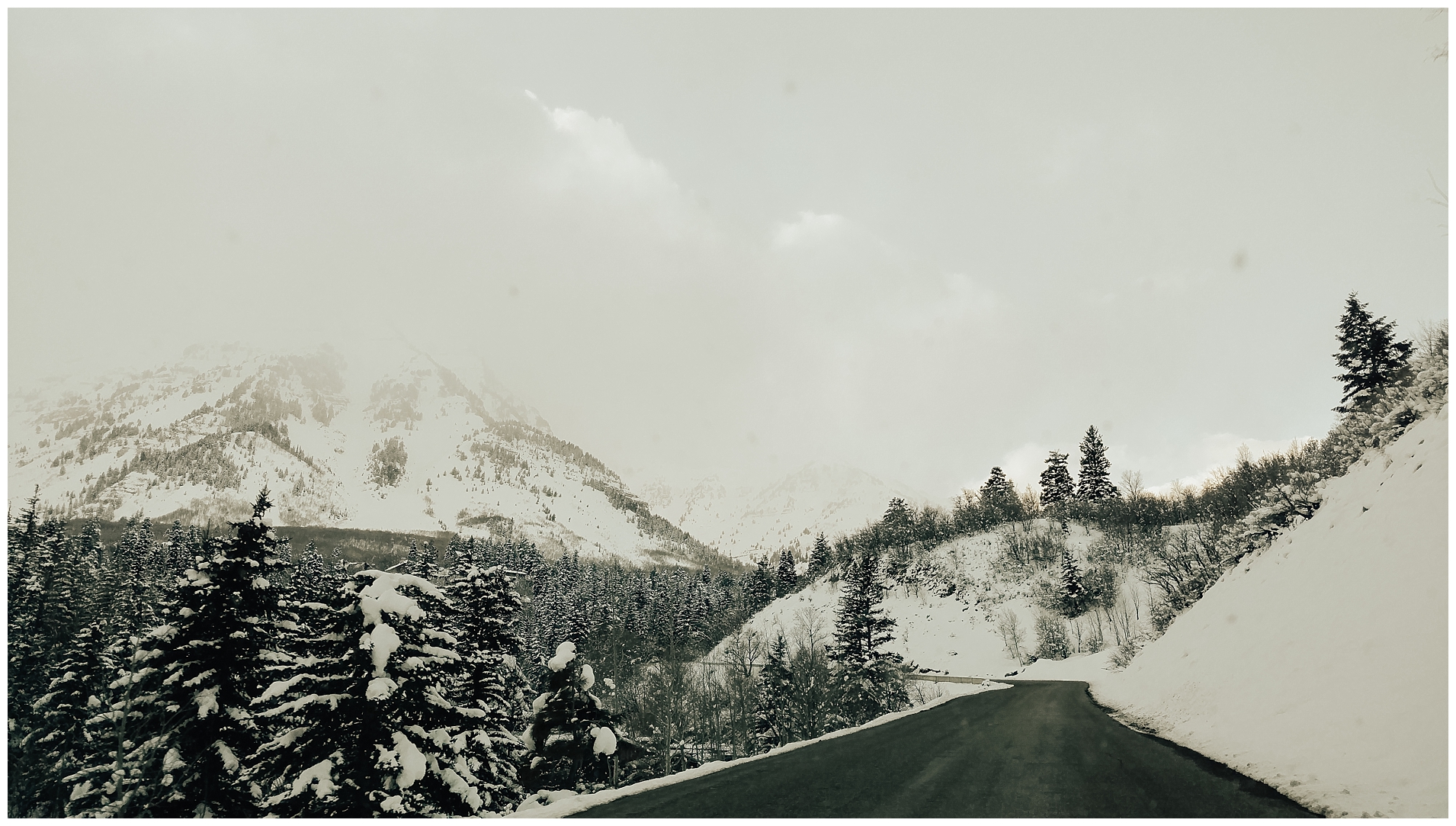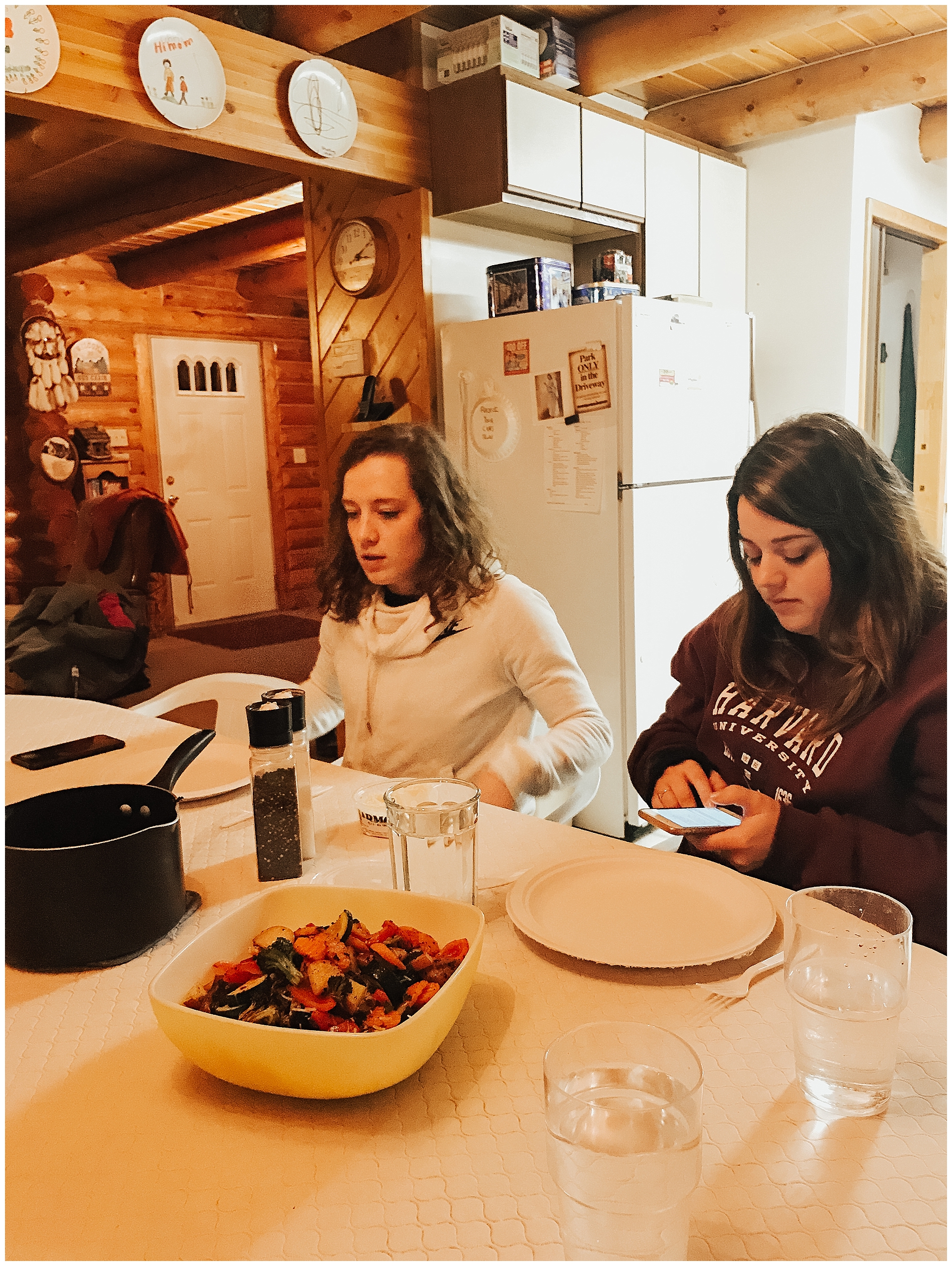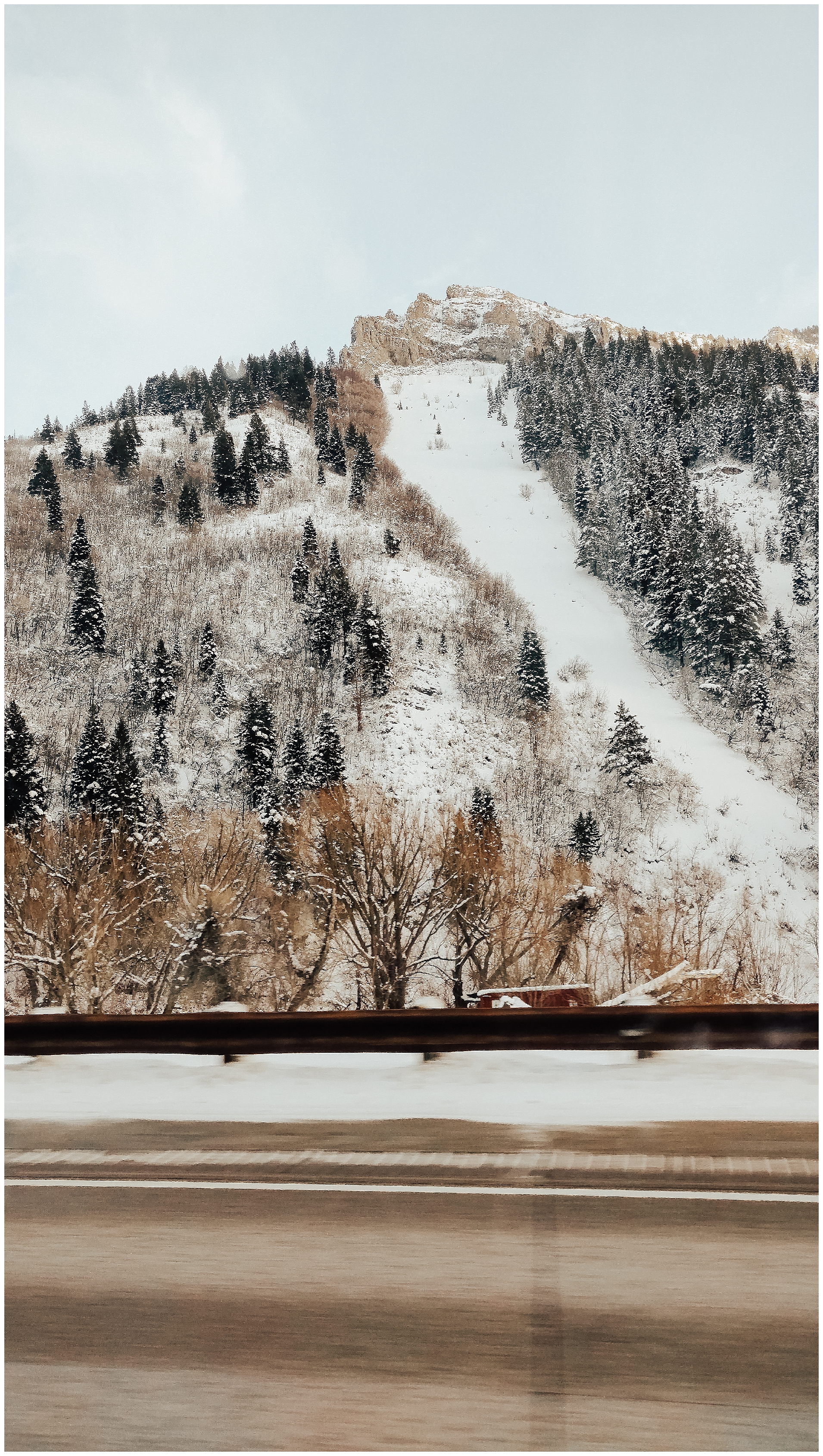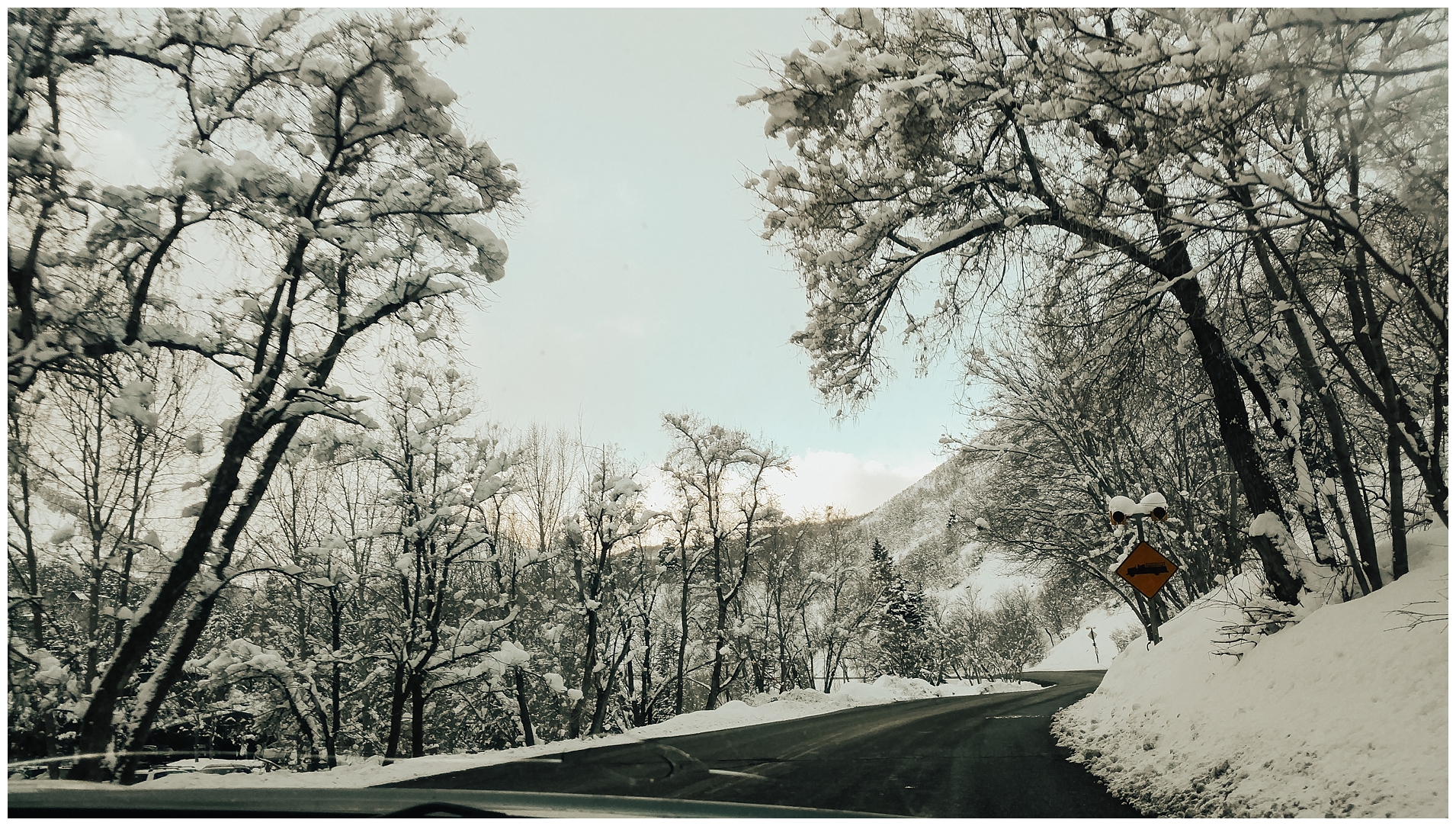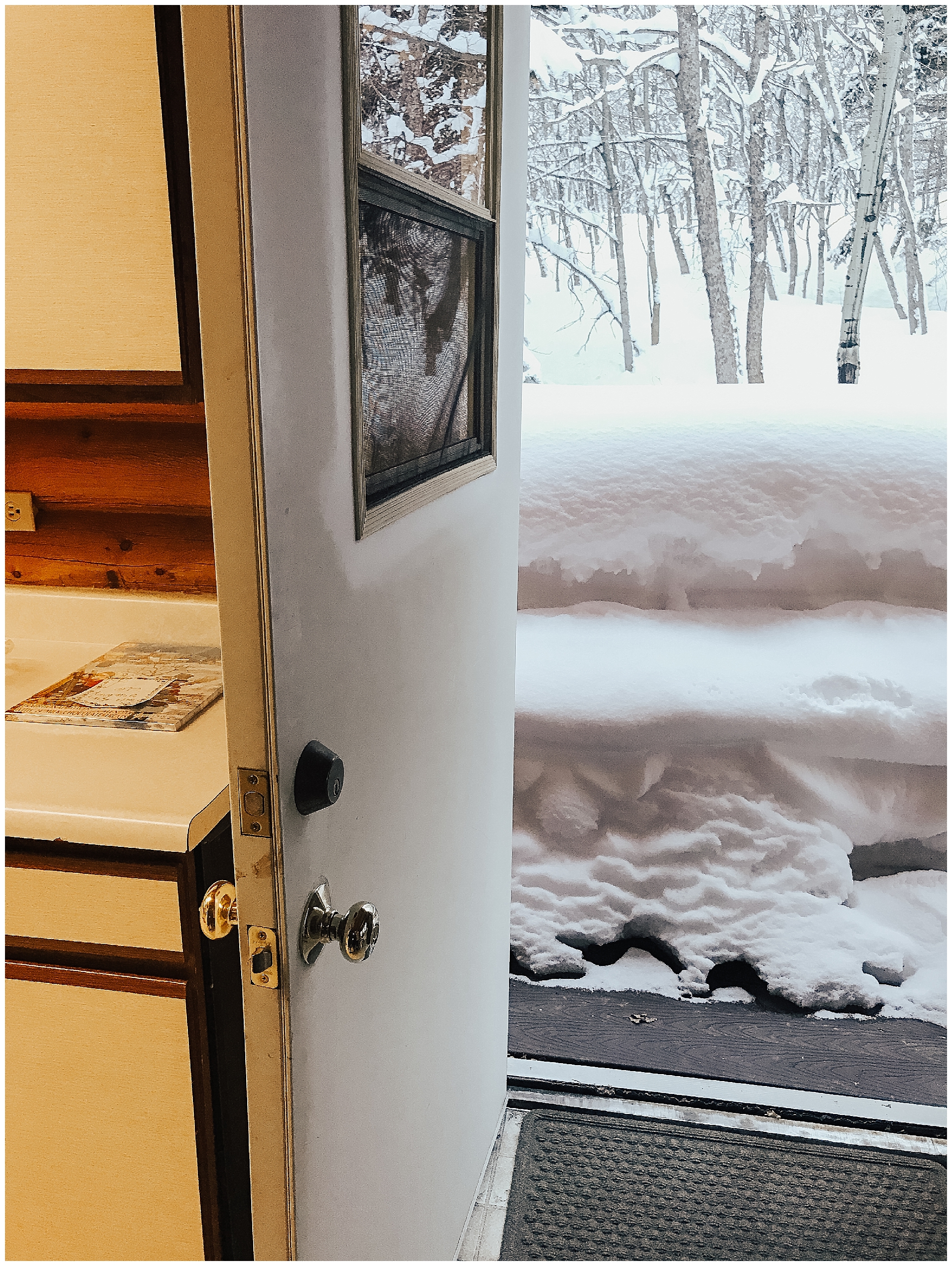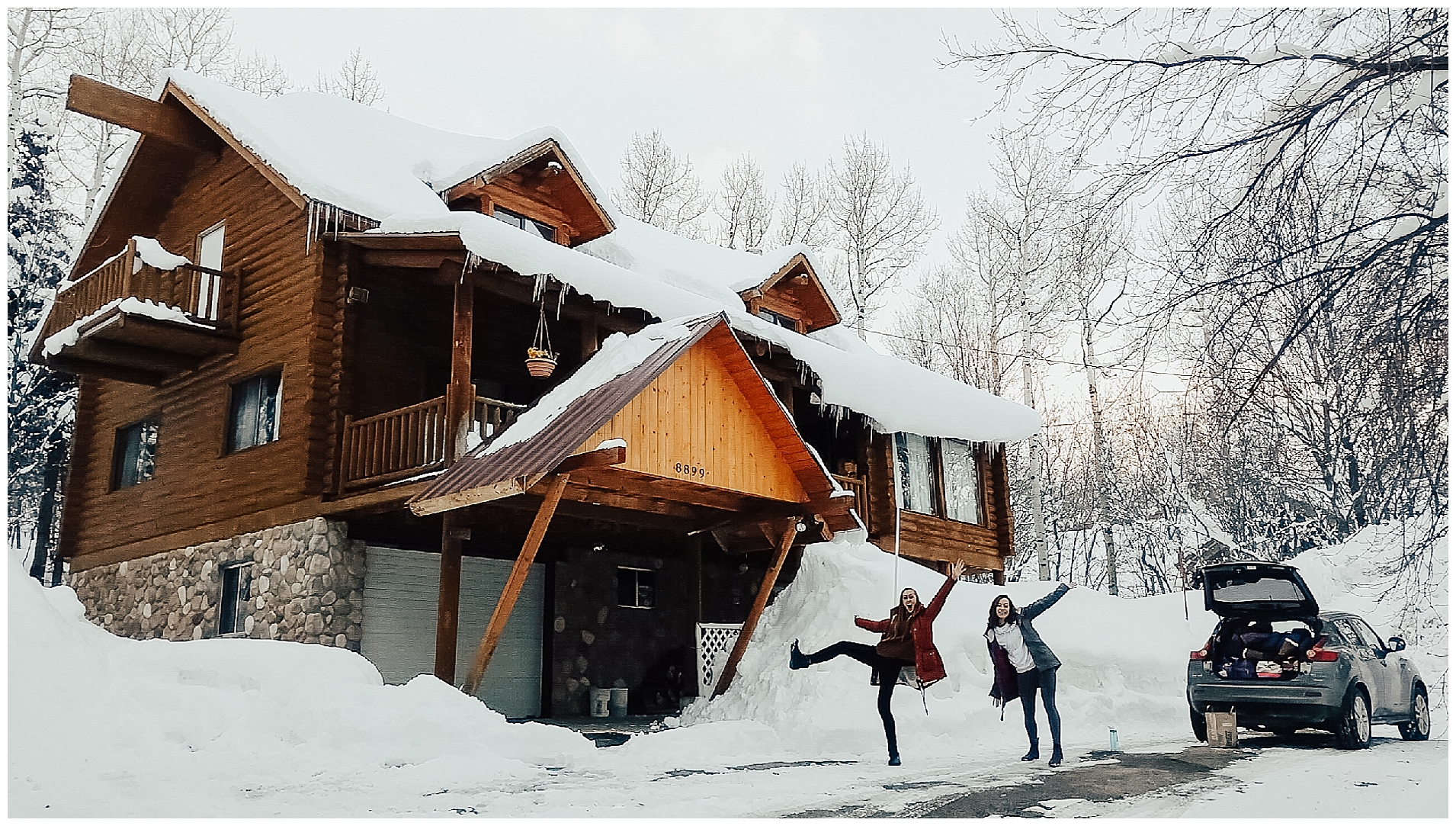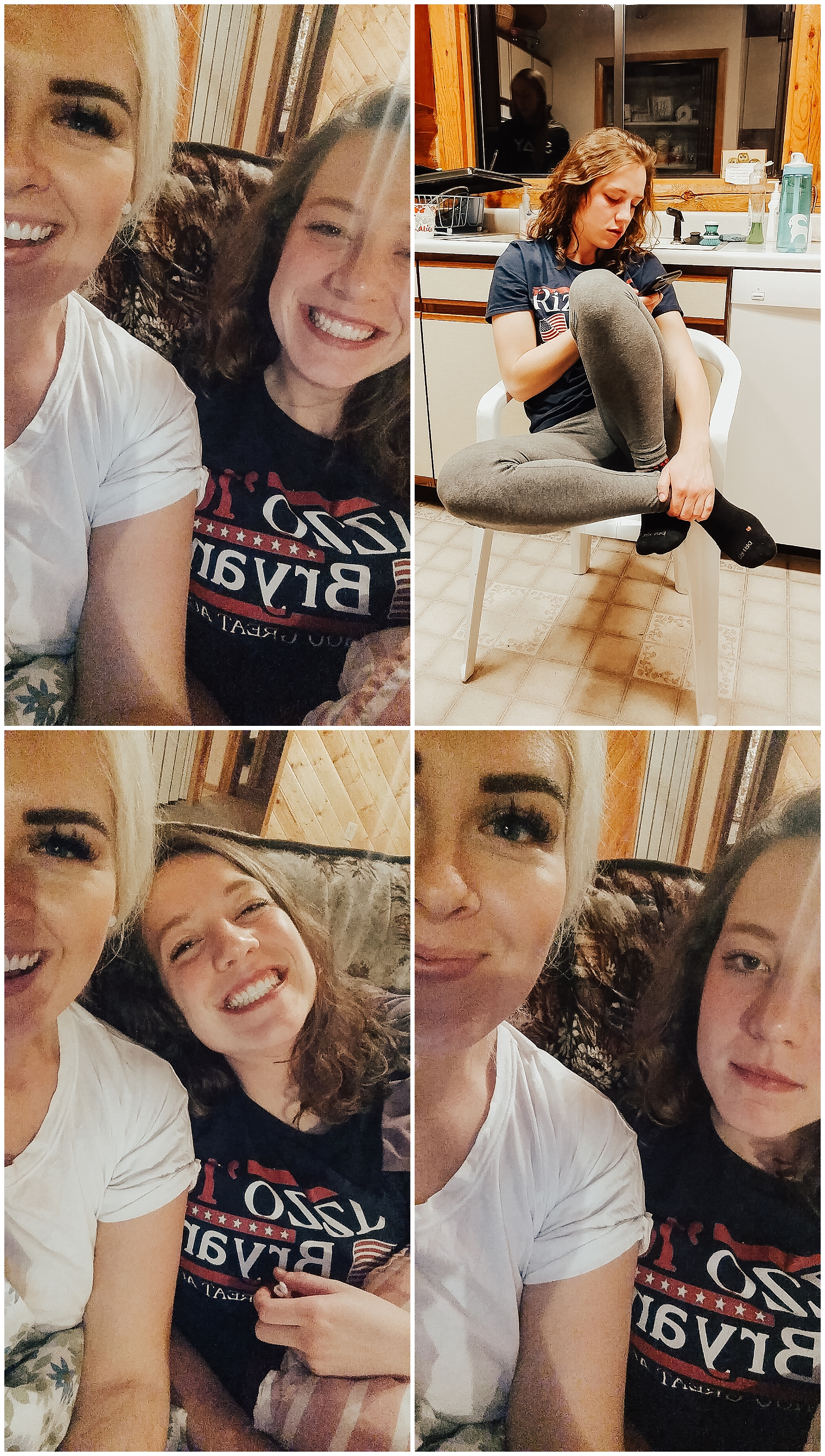 Freaking Girls Night from Alice Zeus Cannon on Vimeo.
It snowed overnight, so when we came back down from the mountain, it was even more beautiful.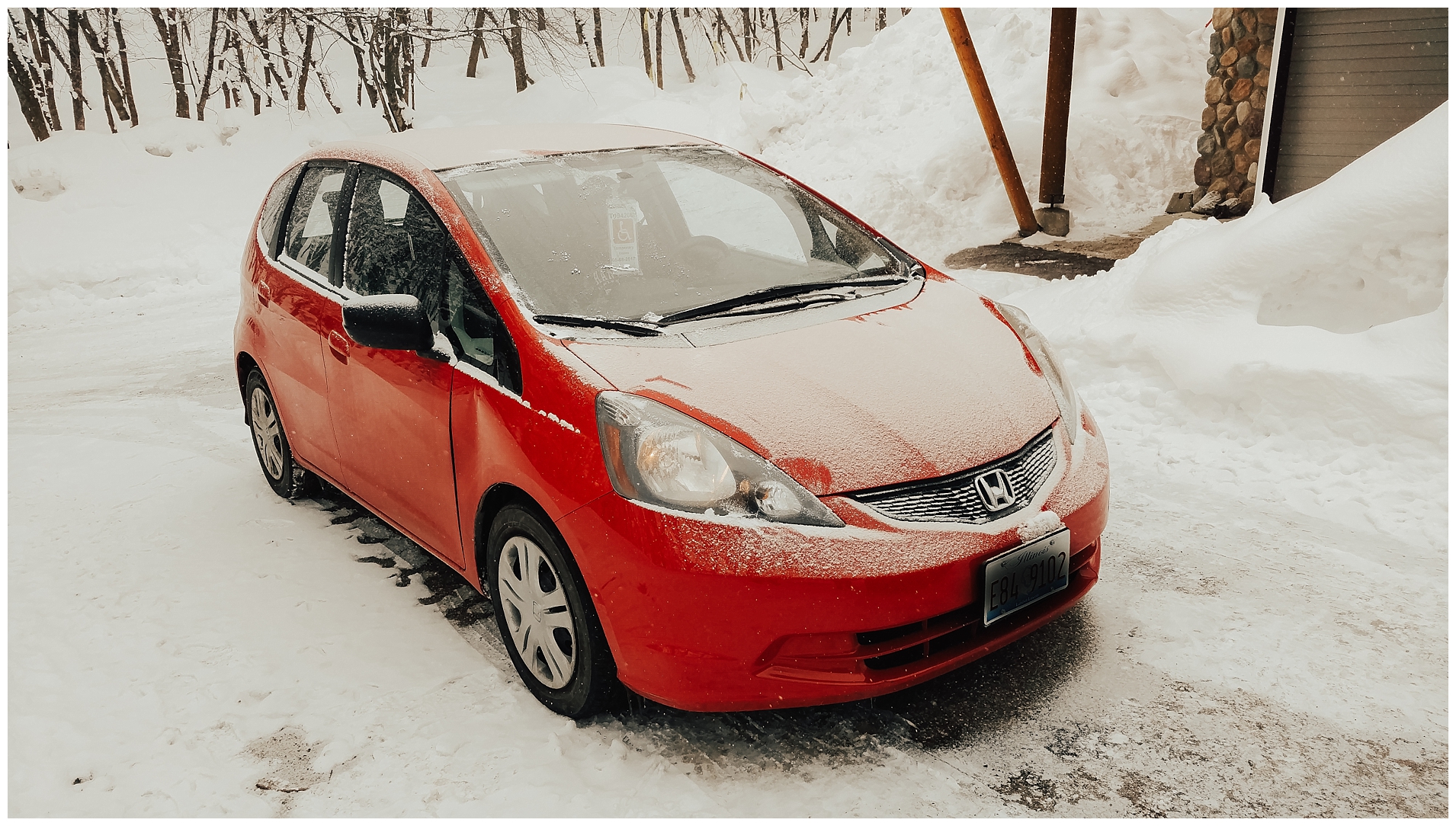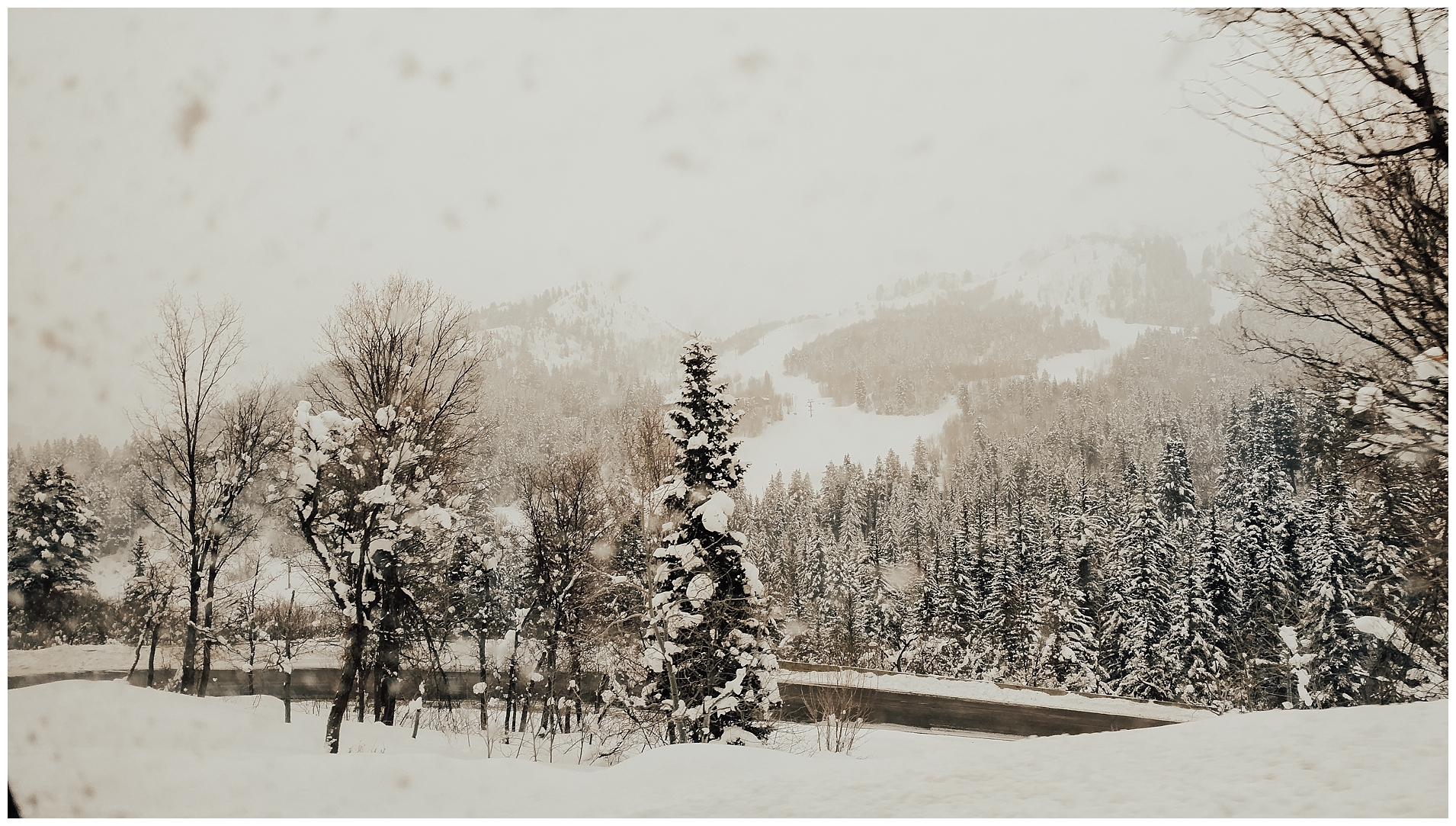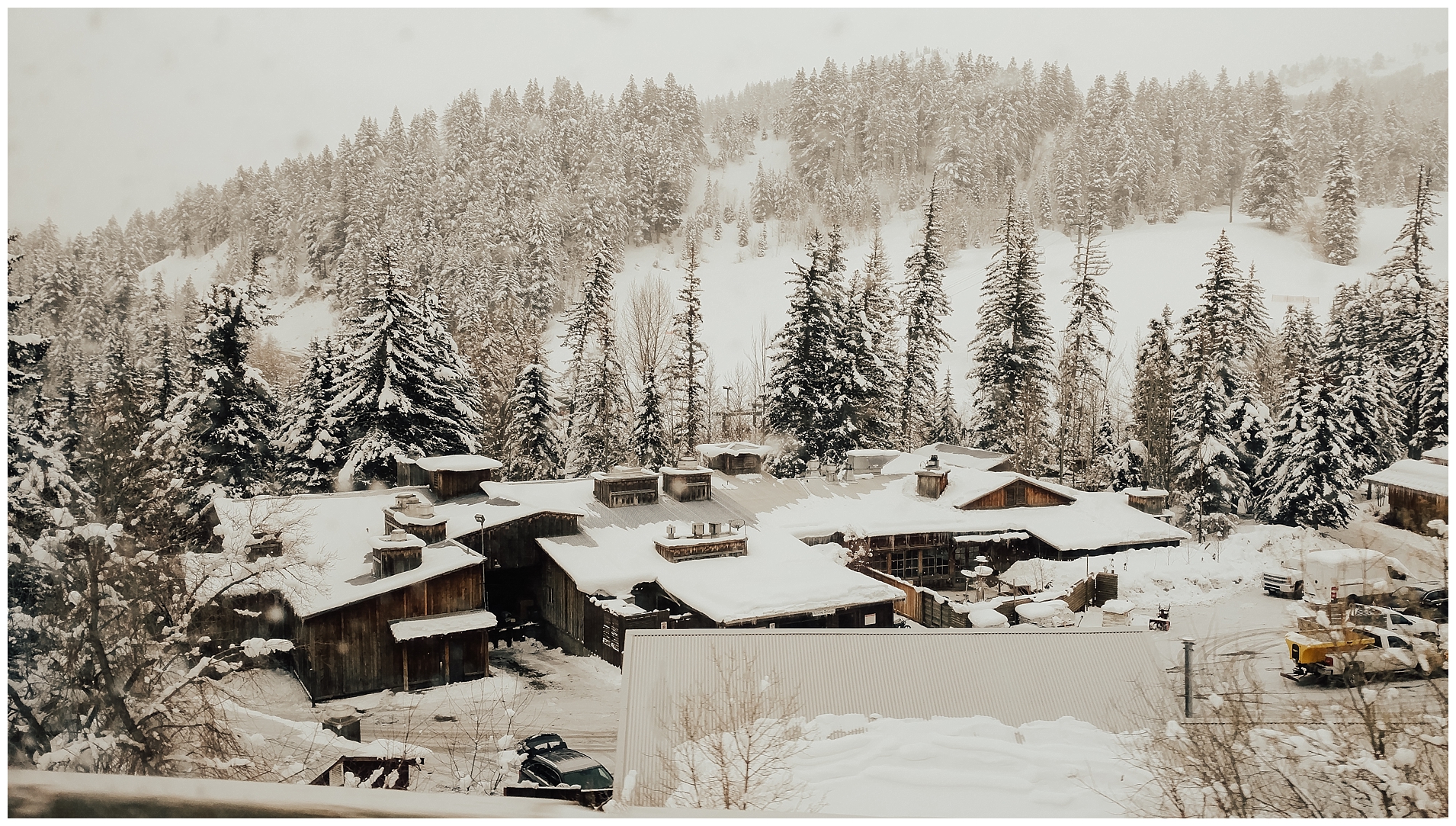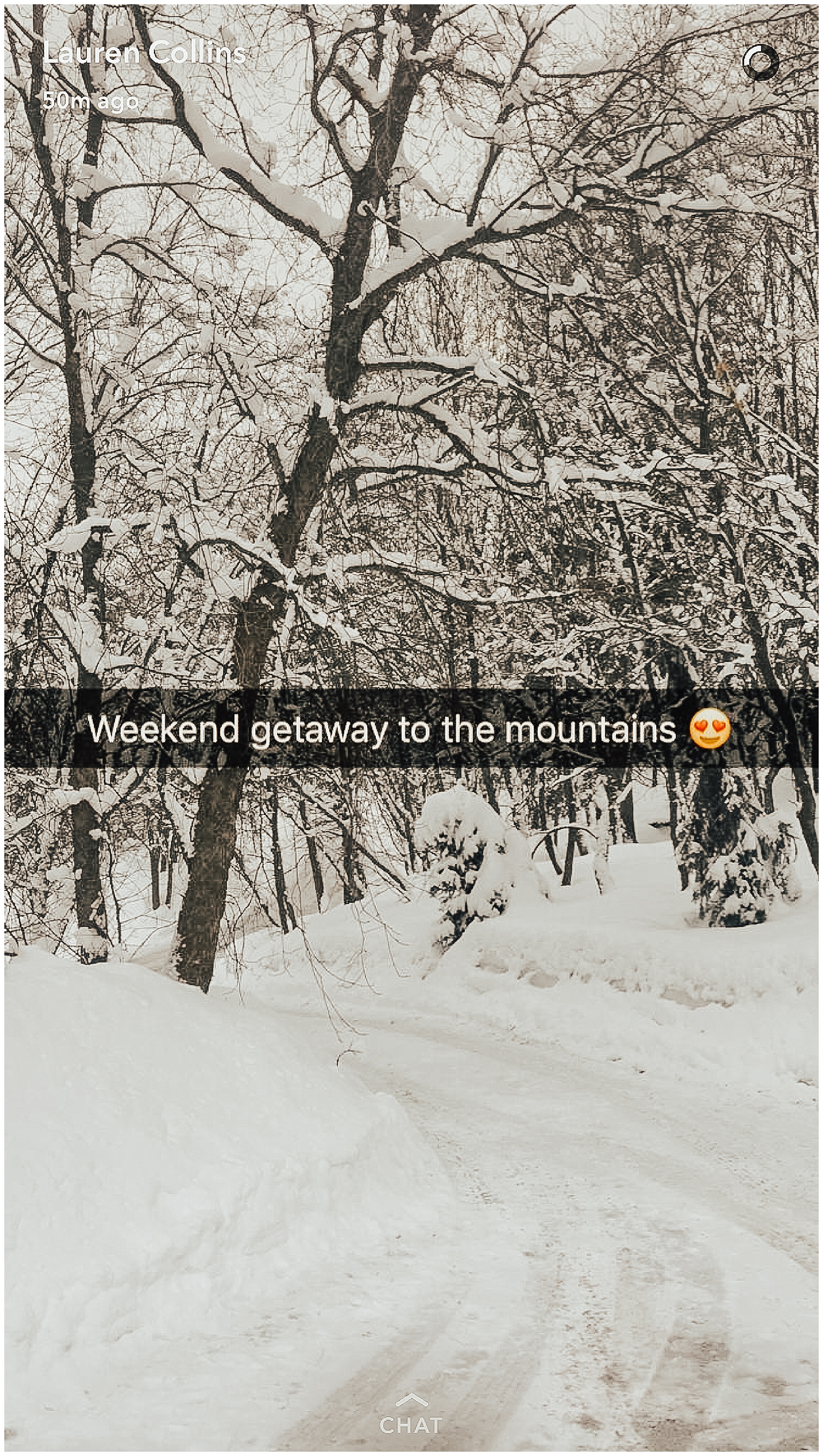 I even went back up to my cabin that afternoon with some friends, and we played even more games. It was so fun! I am so grateful that I have a cabin so close that we can use it whenever we want! When we were coming down, though, the roads were the worst I have ever seen, and I really thought we were going to slide off. We passed other cars that had slid off and tried to help, but we couldn't.
Okay, Sundays are basically my favorite days of the week because of family dinner. I got to FaceTime Em, even, and see Giselle! Whoops, I woke her up.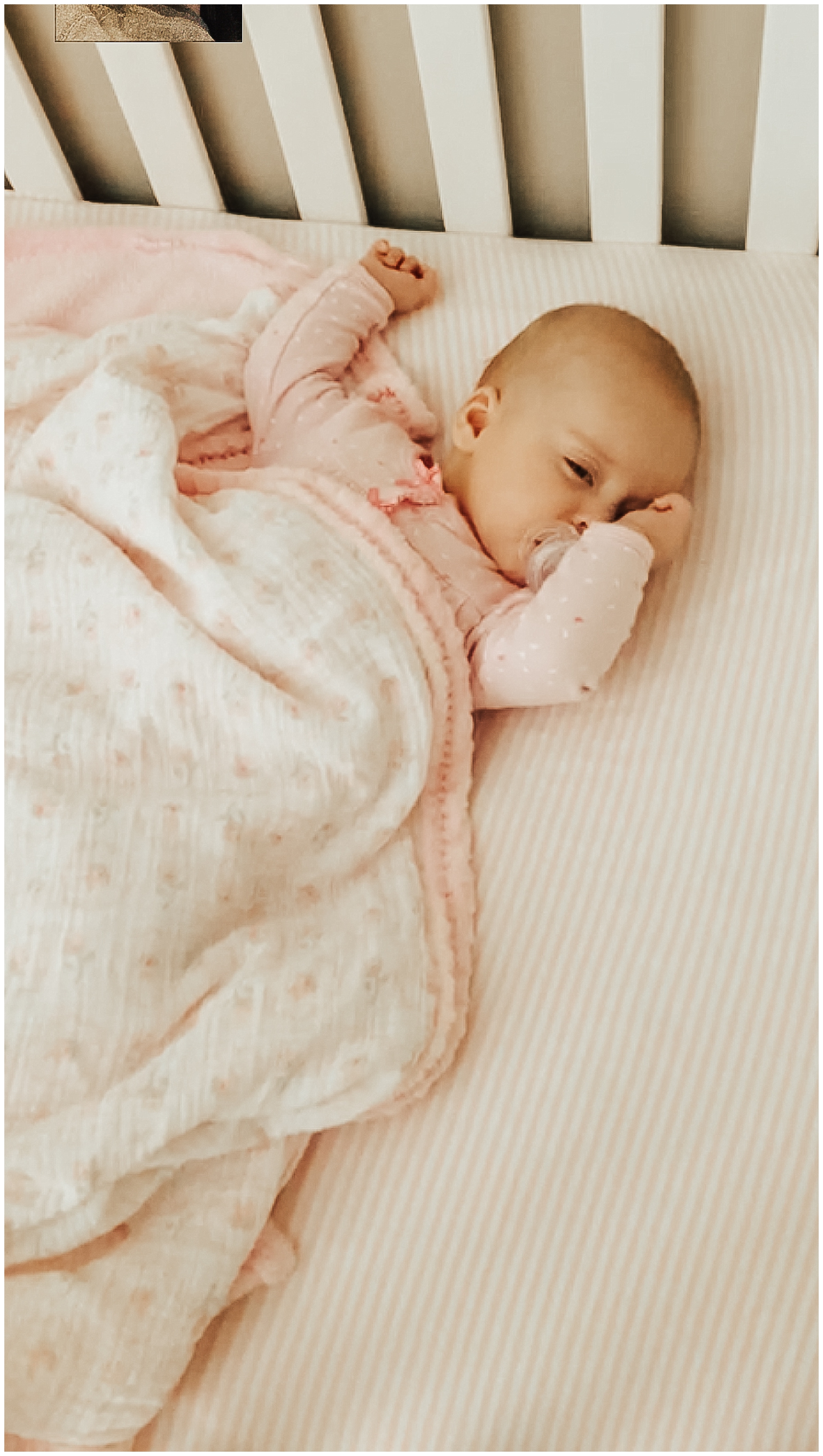 My ward also had a random get together with food right after church (right after we had the most amazing three blocks of church. Pretty sure Robyn and I cried the whole time.)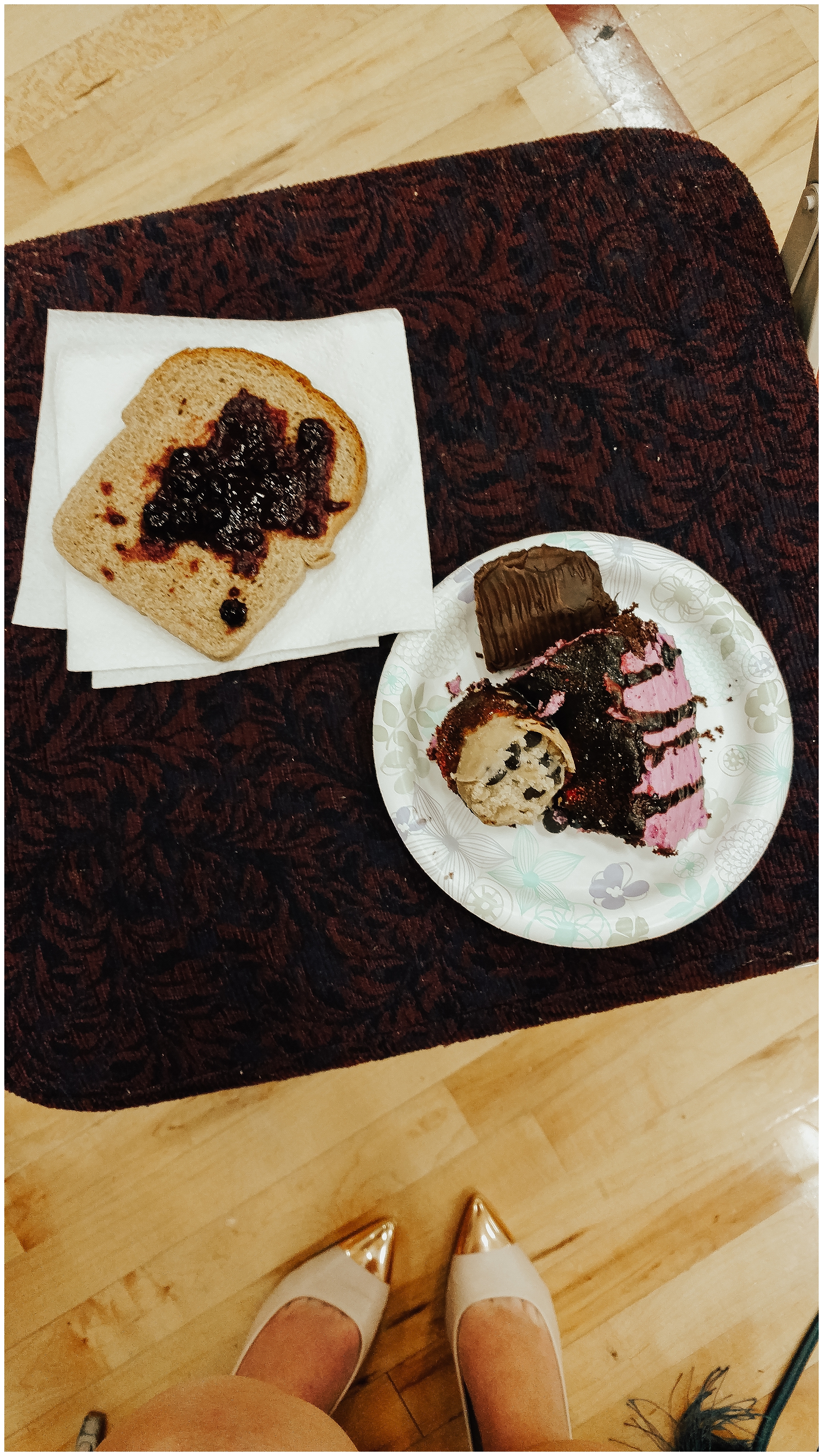 Then, we had a quick photoshoot for a few different companies.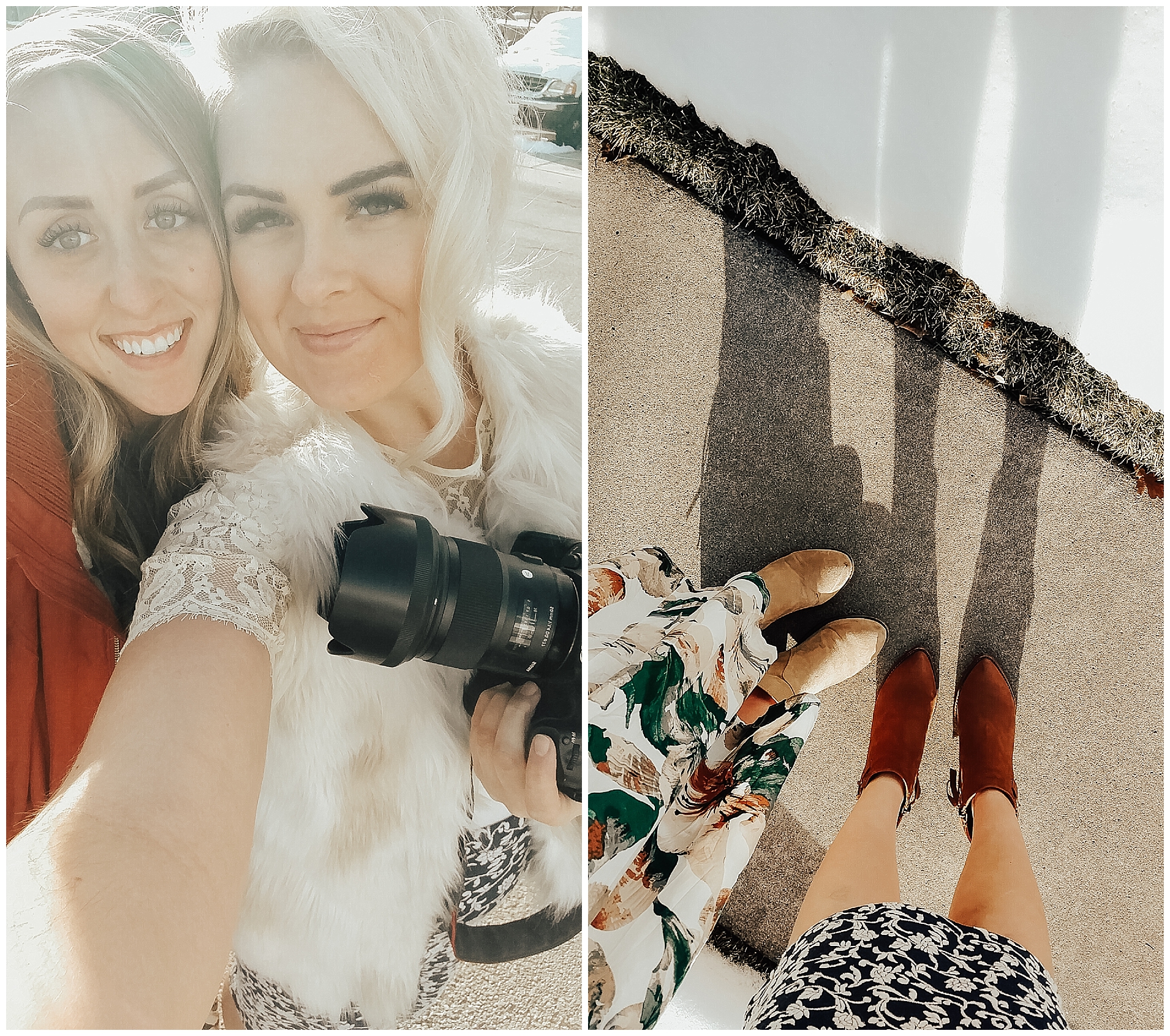 followed by our all-time favorite thing…..FAMILY DINNER!! and also jam night.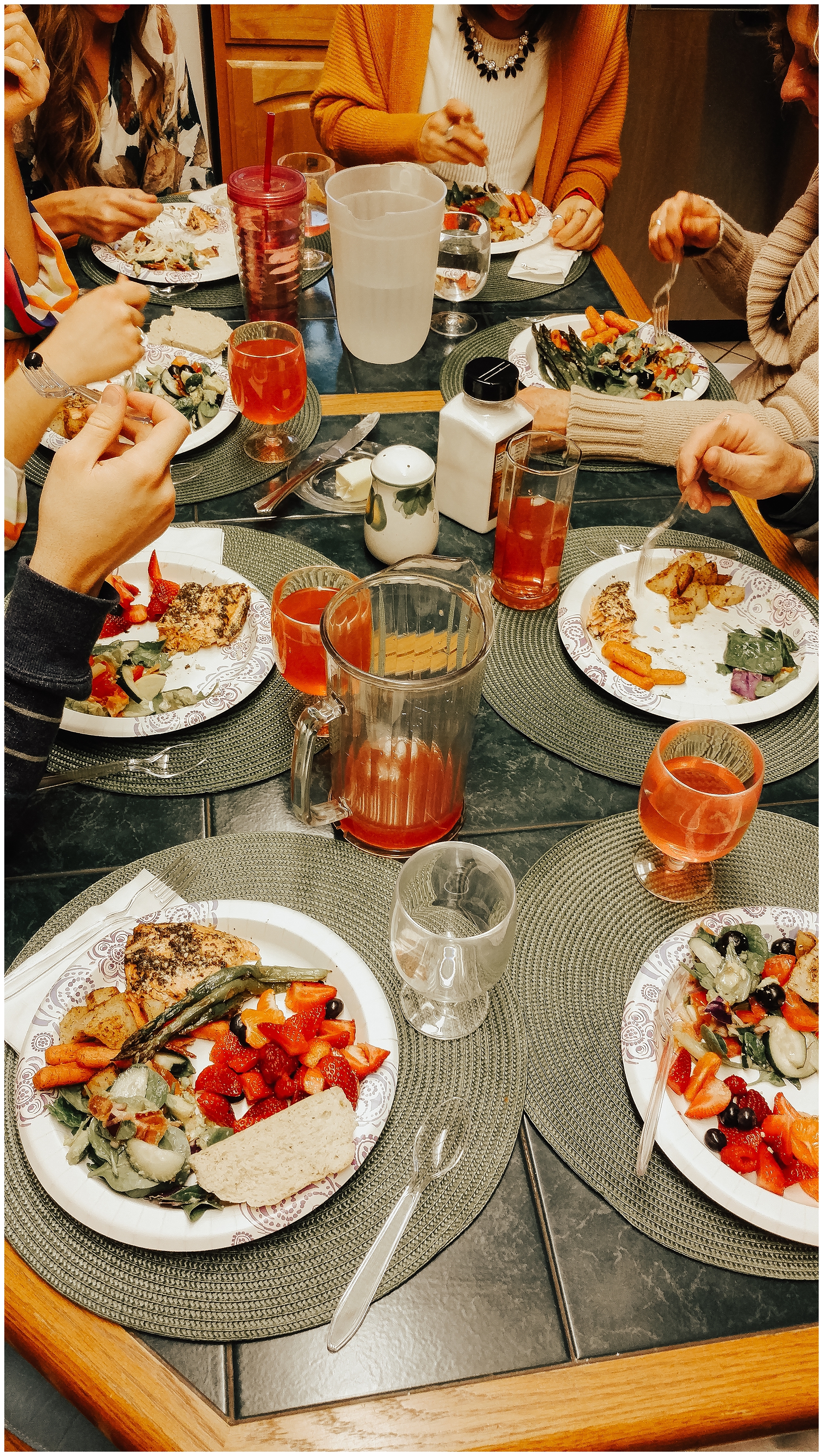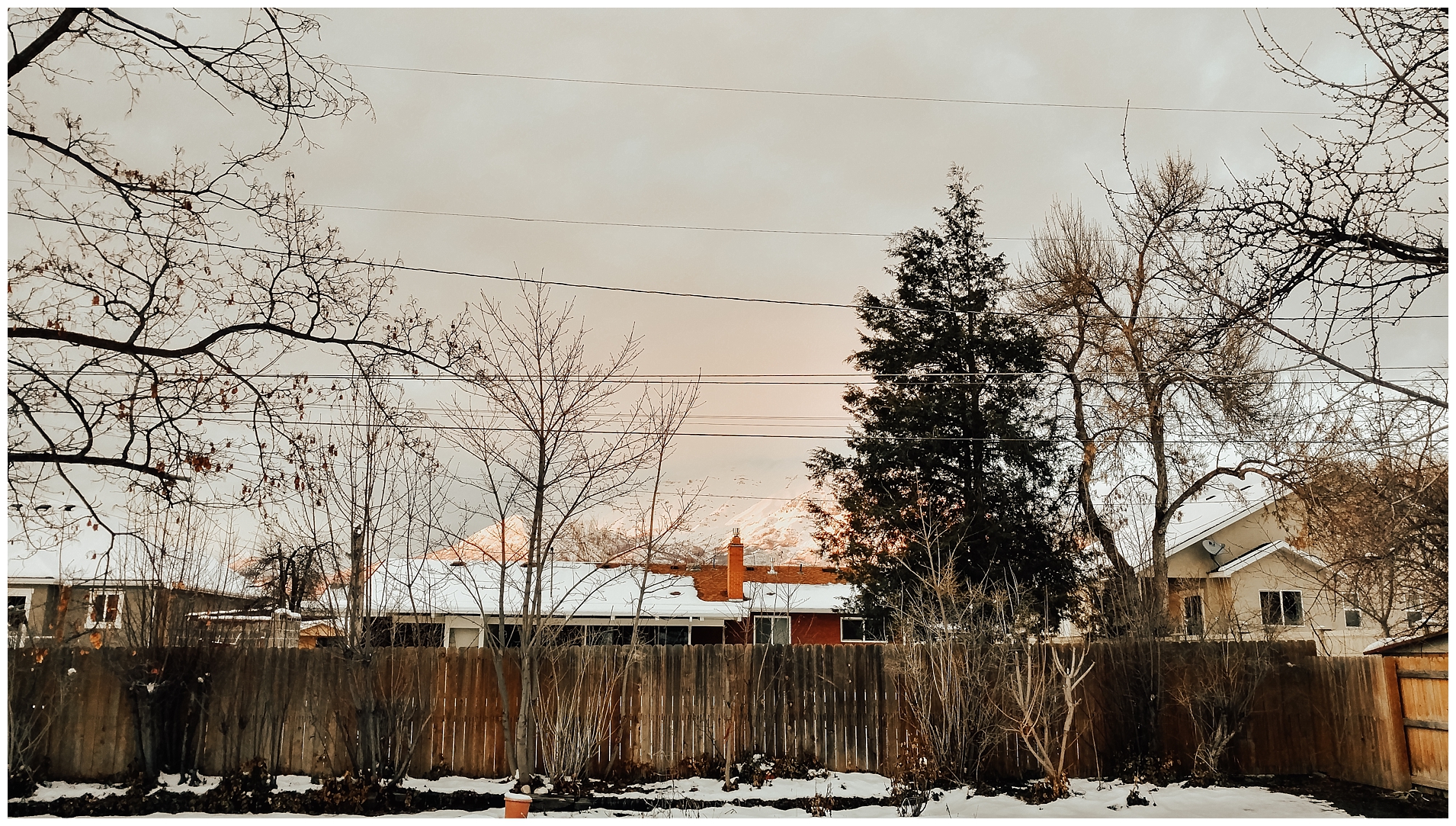 Robyn Birthday Sunday from Alice Zeus Cannon on Vimeo.
It was also Robyn's birthday last week, and we partied all week long (and snap chatted all week long)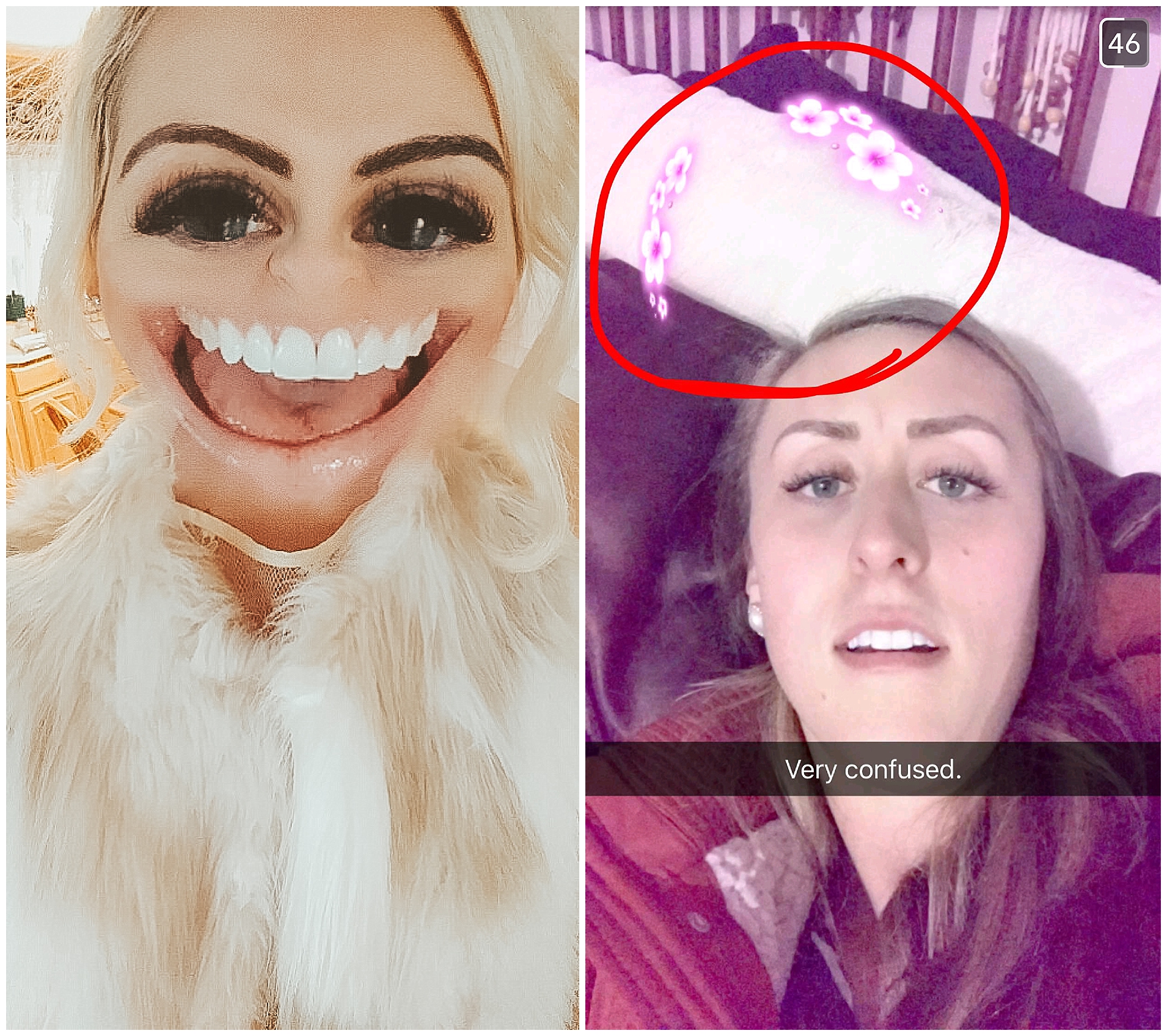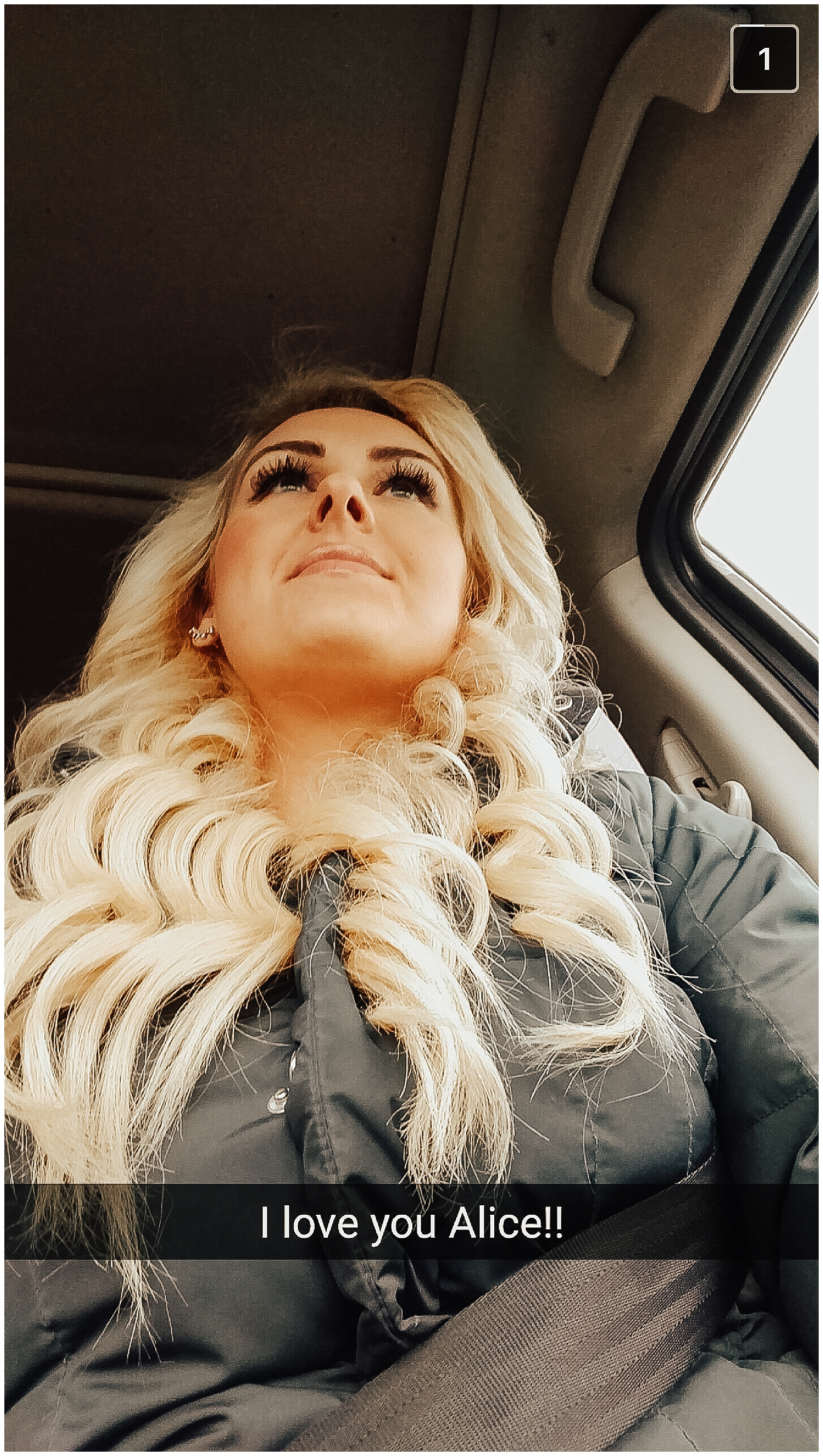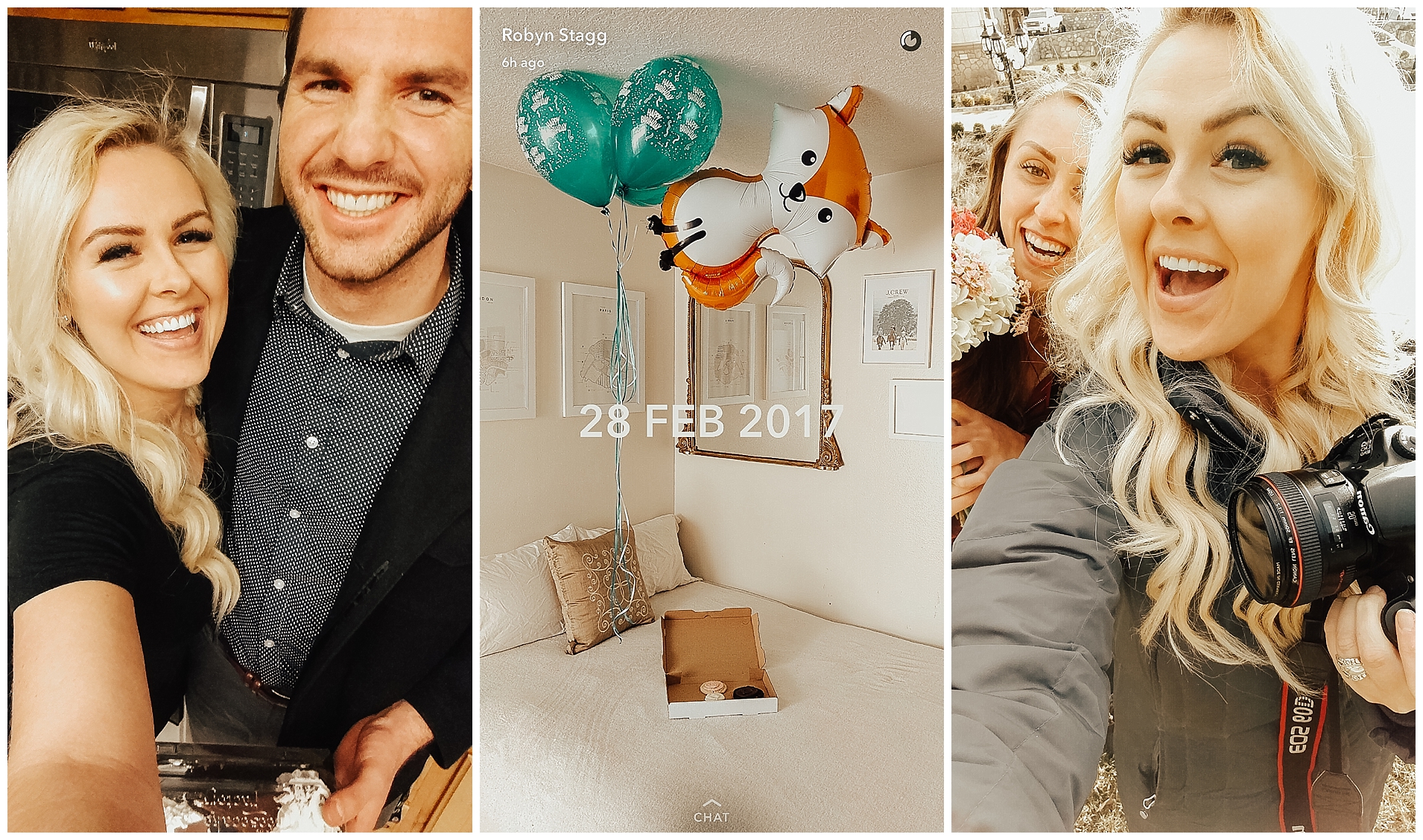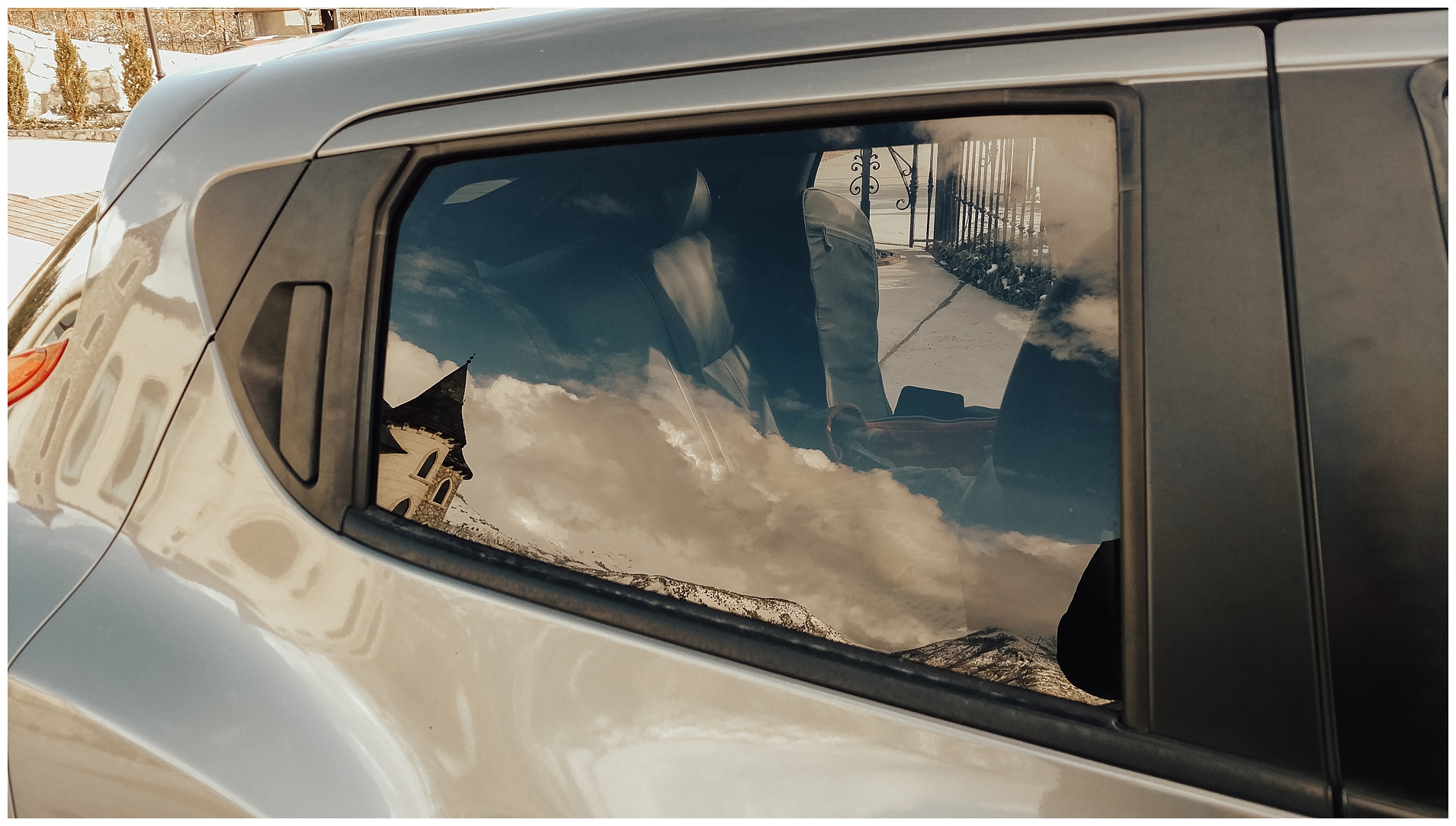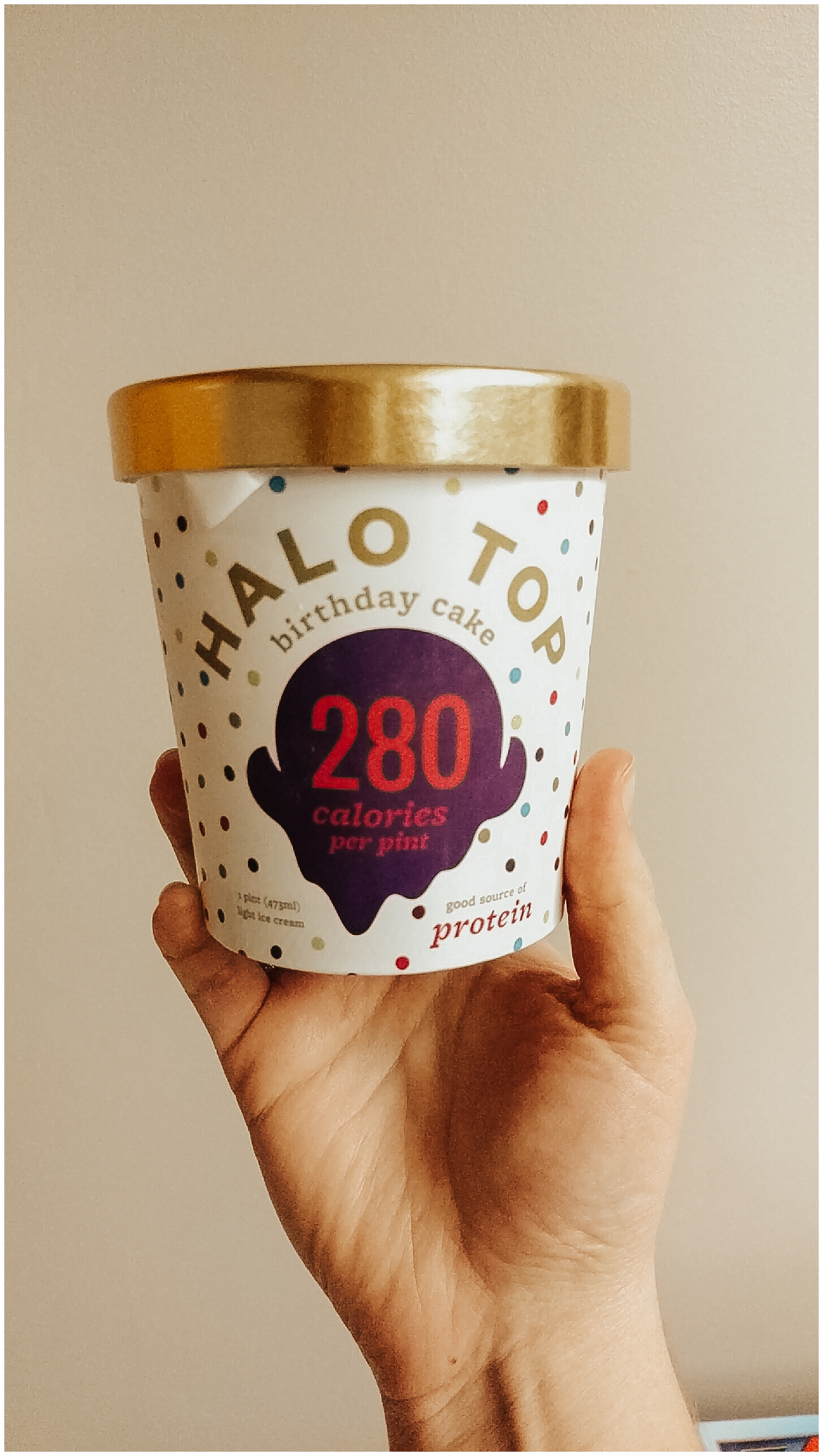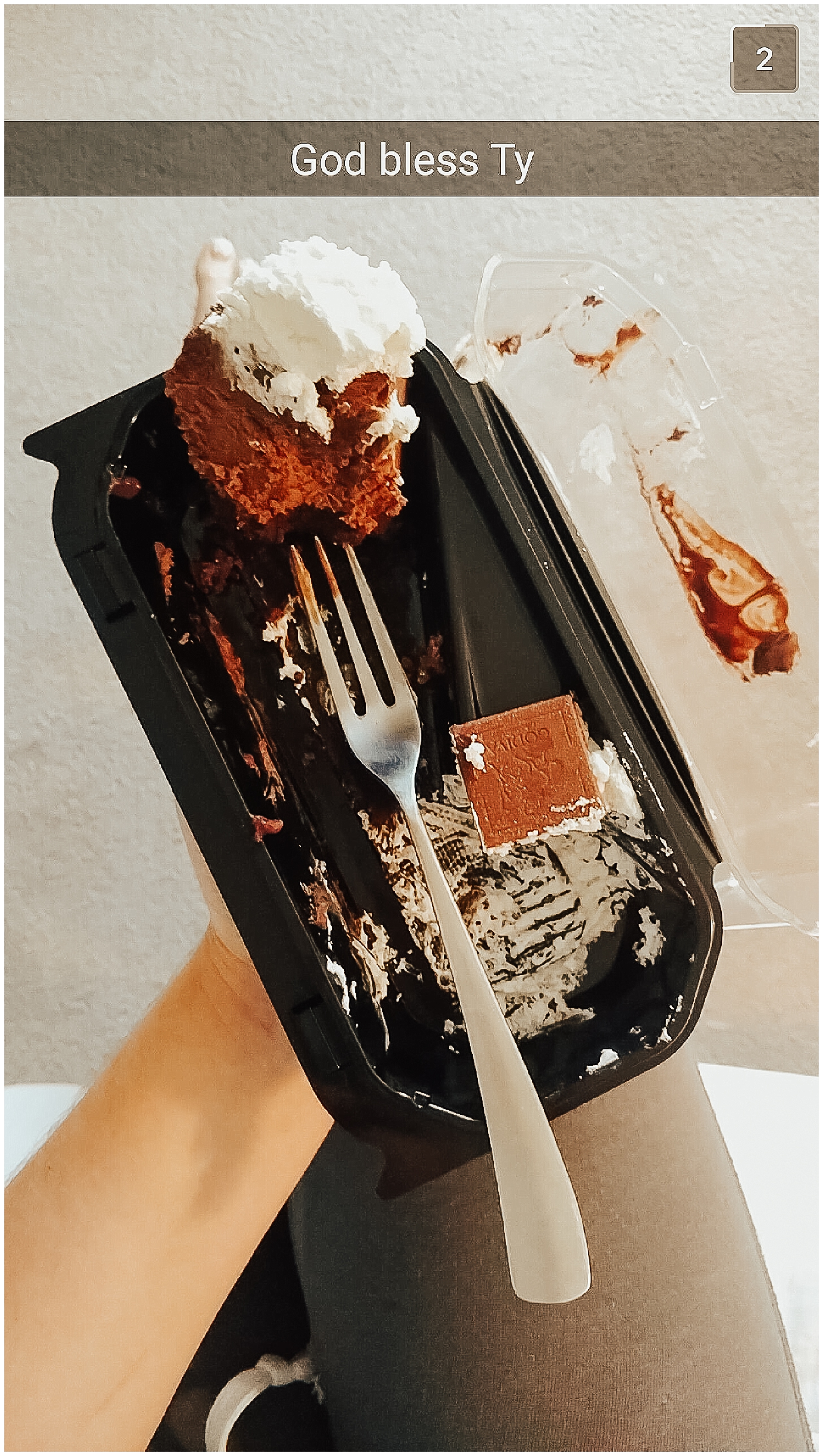 I found this giant icicle outside and managed to break it off and get it inside without destroying it. Hahahaha…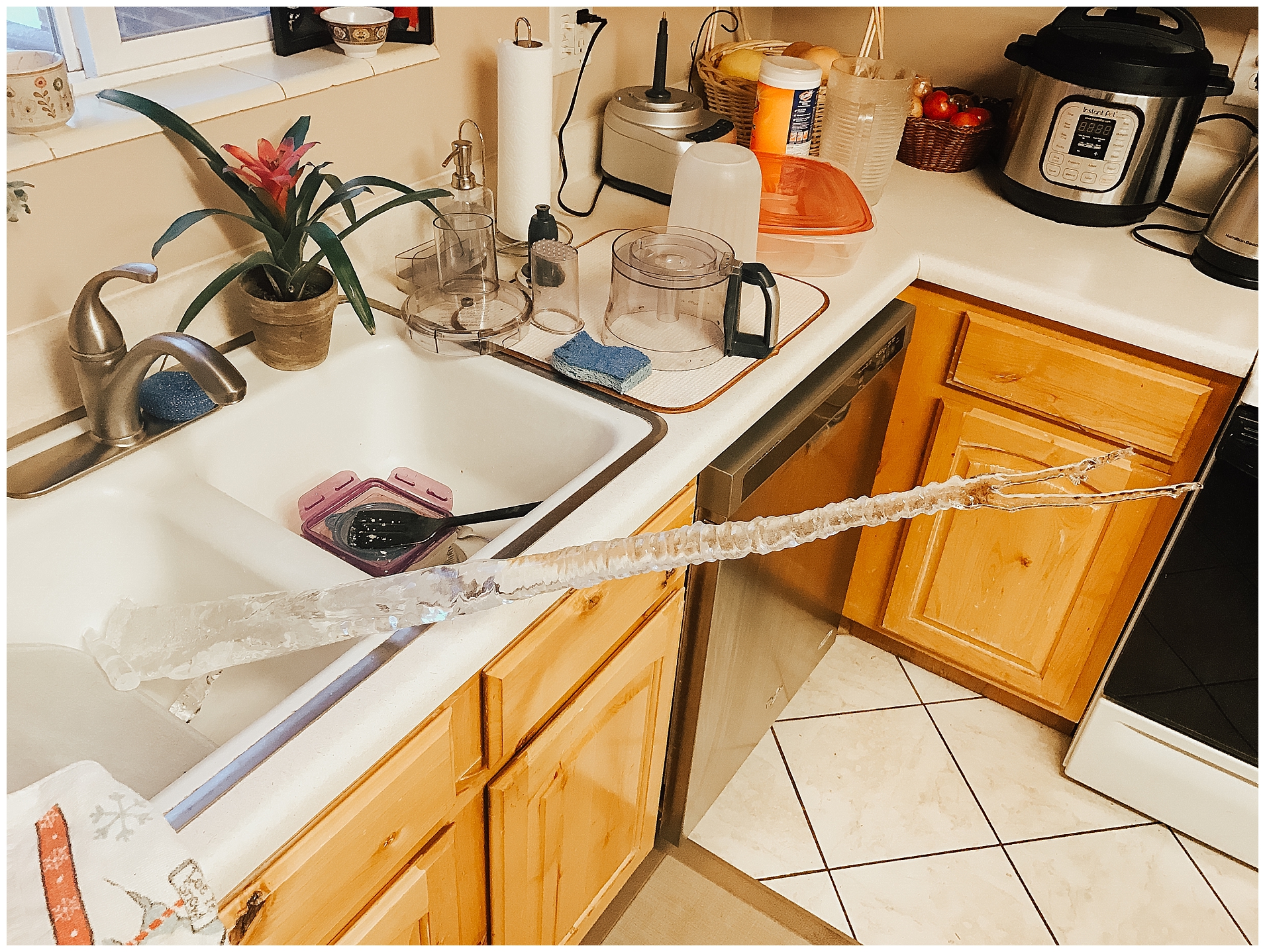 I went with my friends to the mall and played snapchat sardines….hahahaha and we even found this sign in the asian store.

I love when people bring me things to work.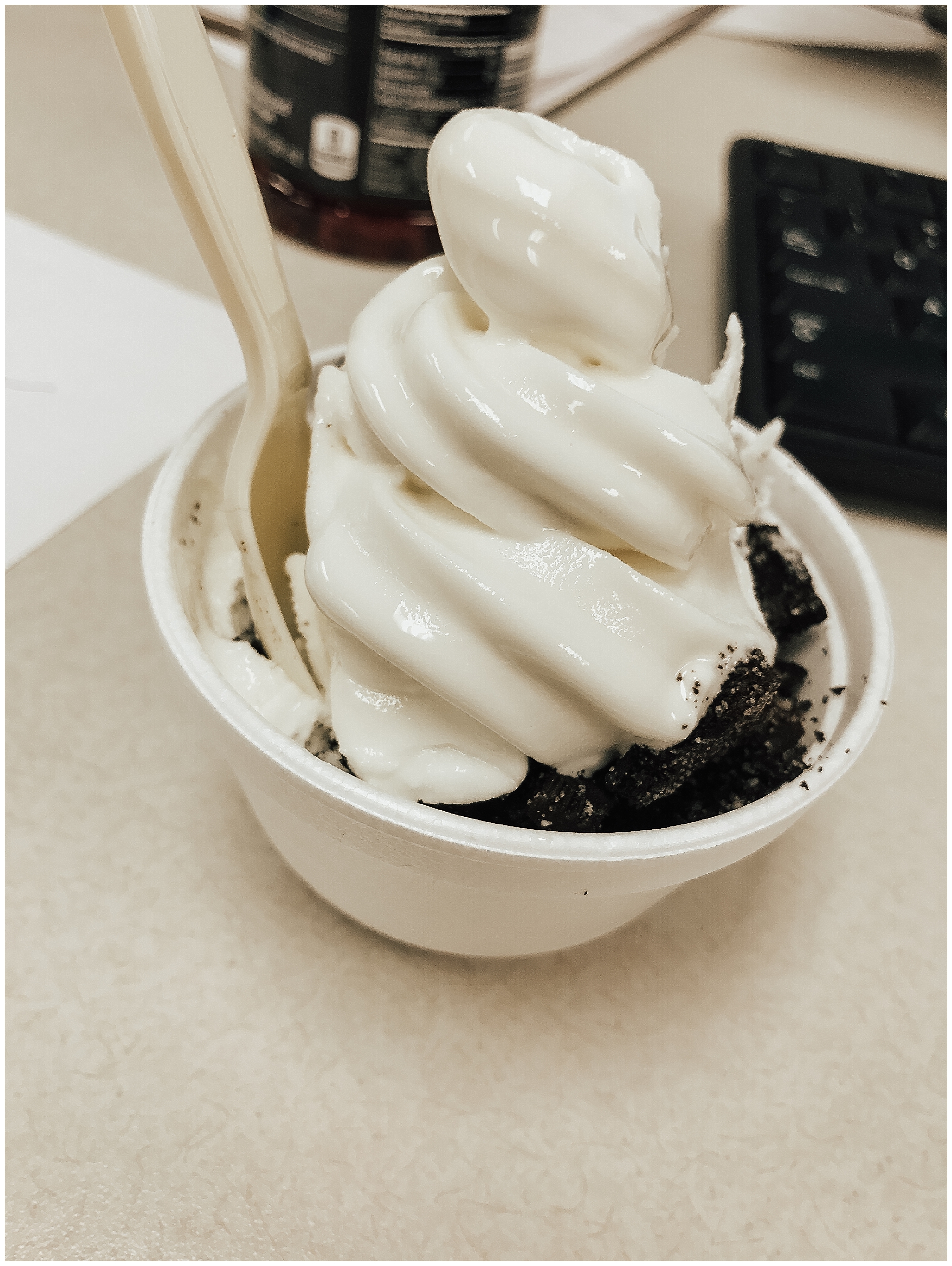 I also love love love love LOVE what I do. I love being a photographer and being able to push my creativity every single day. It is so much fun.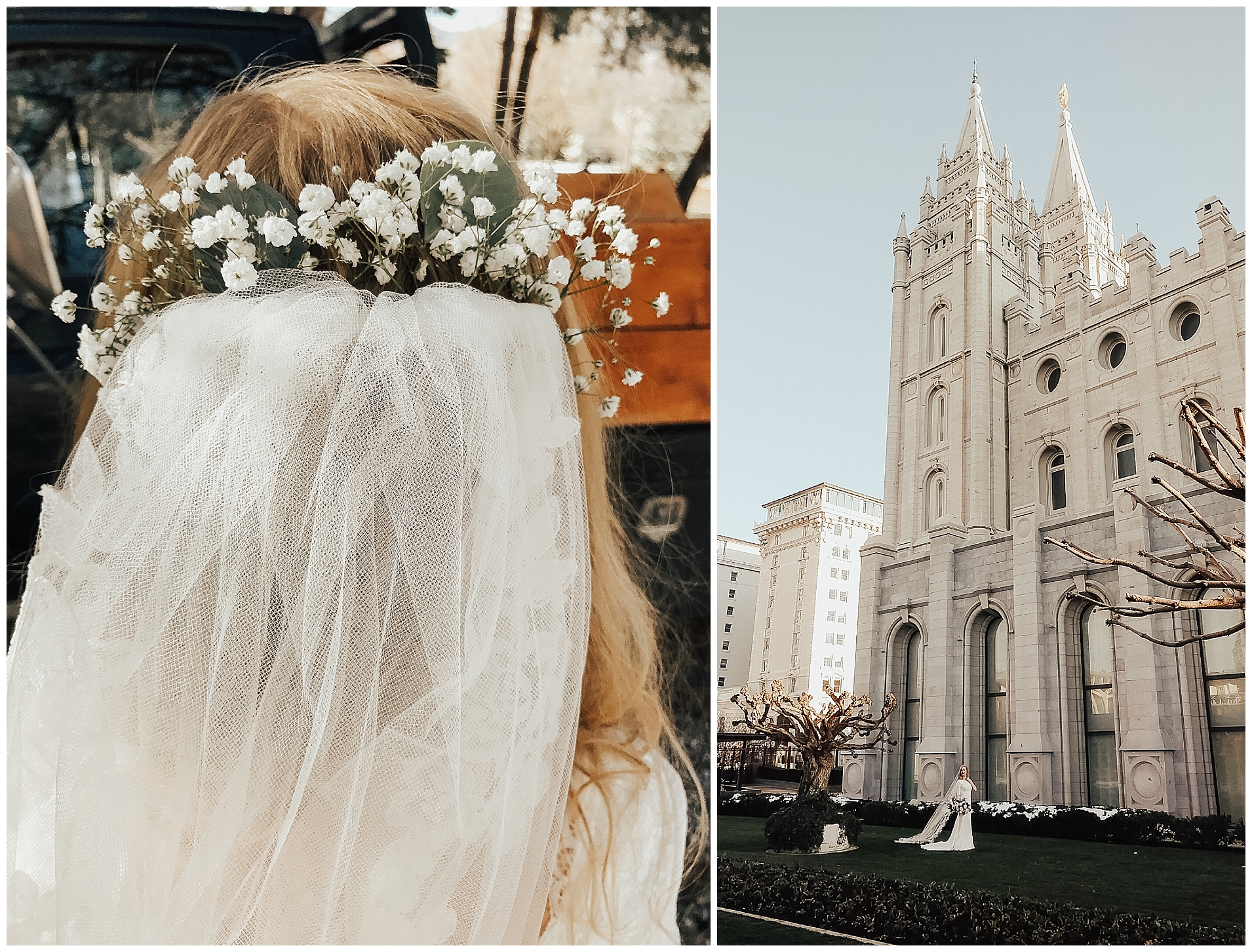 Then Robyn & I headed to St. George for the rest of the week because I had some engagements to take! The weather was so warm, and my aunt is such an amazing cook. The blossoms were coming out, and we were basically in heaven. One of my favorite things to do is go to this swing and just swing on it. For some reason, I love swinging so much.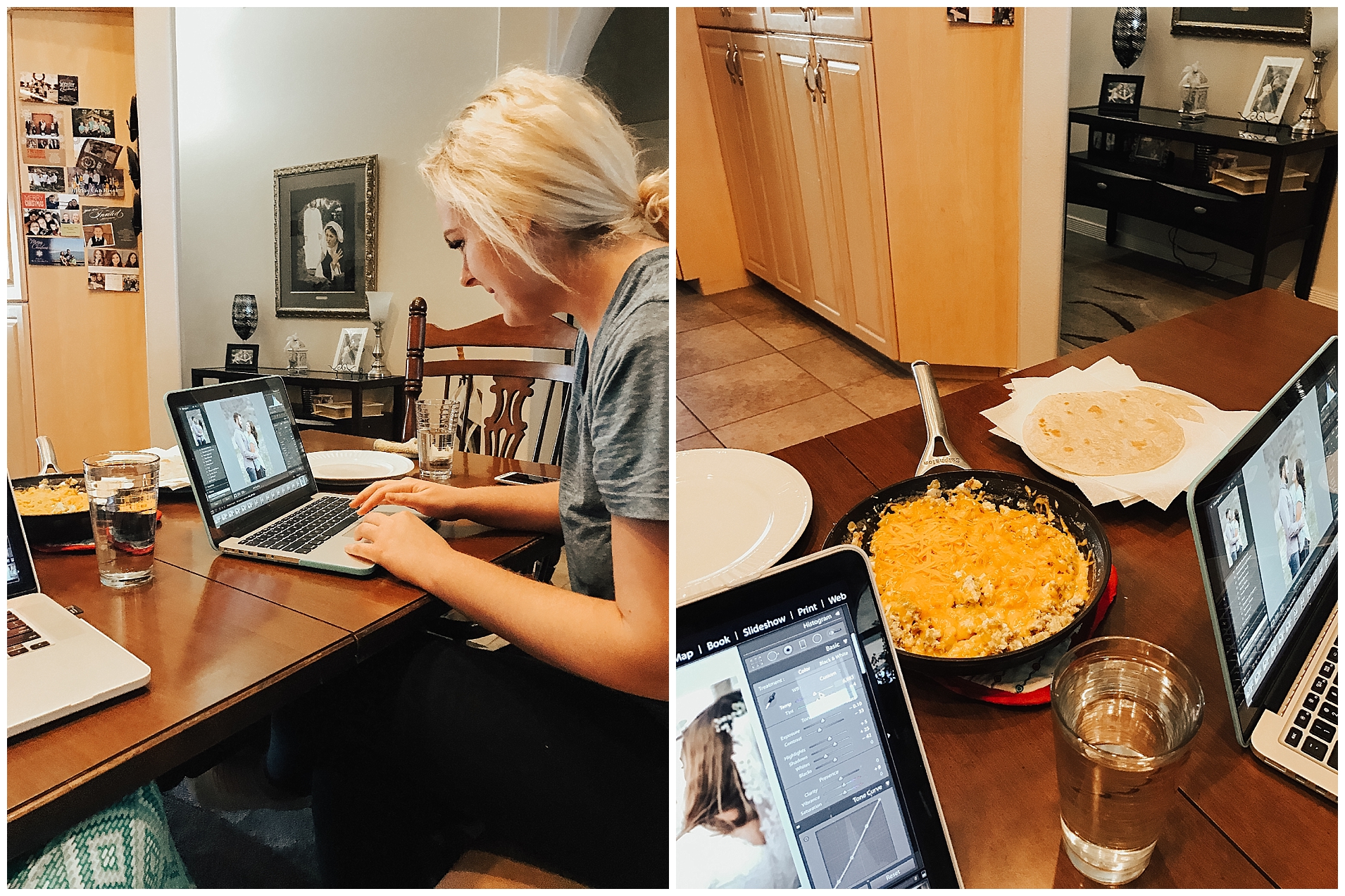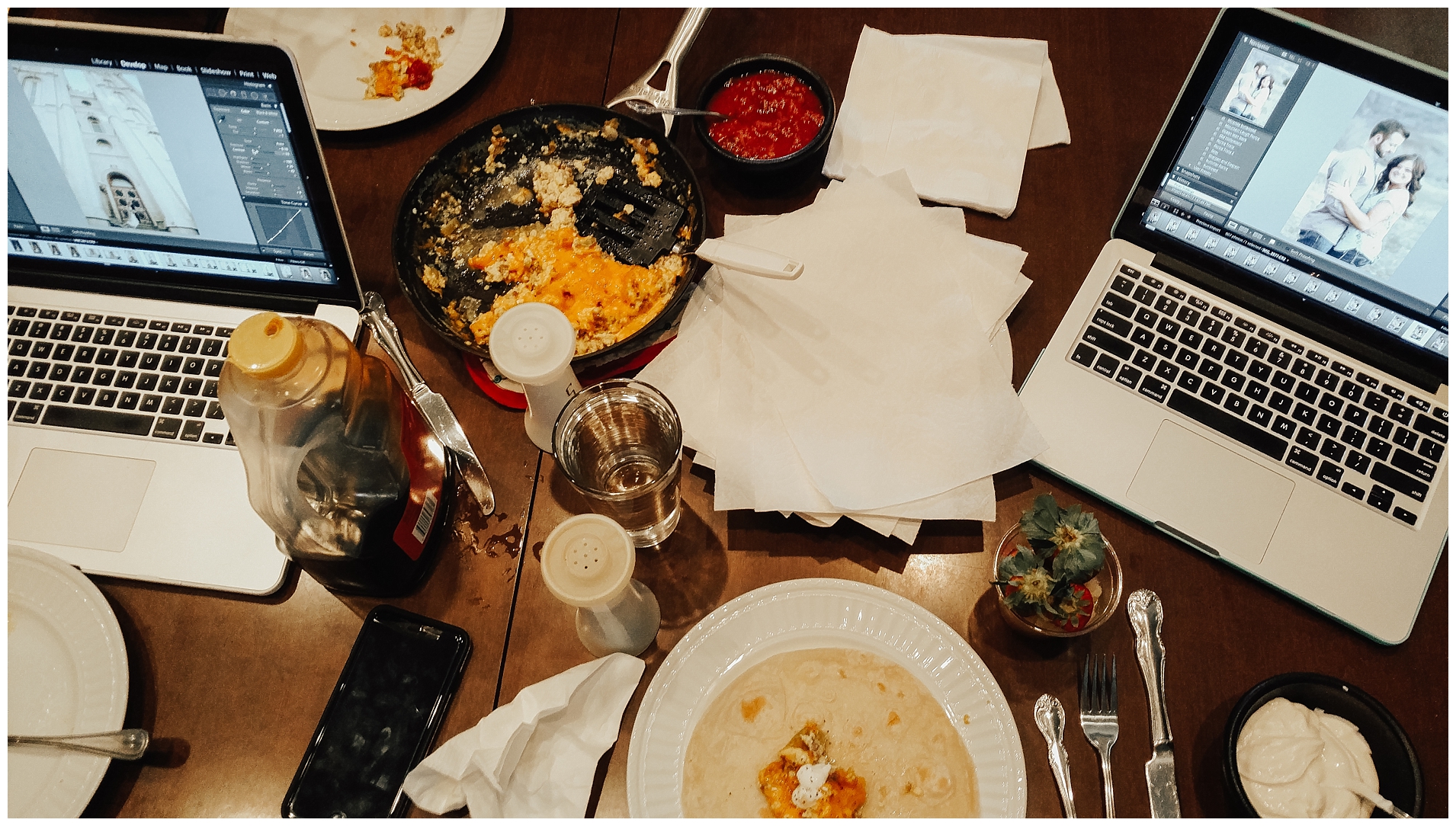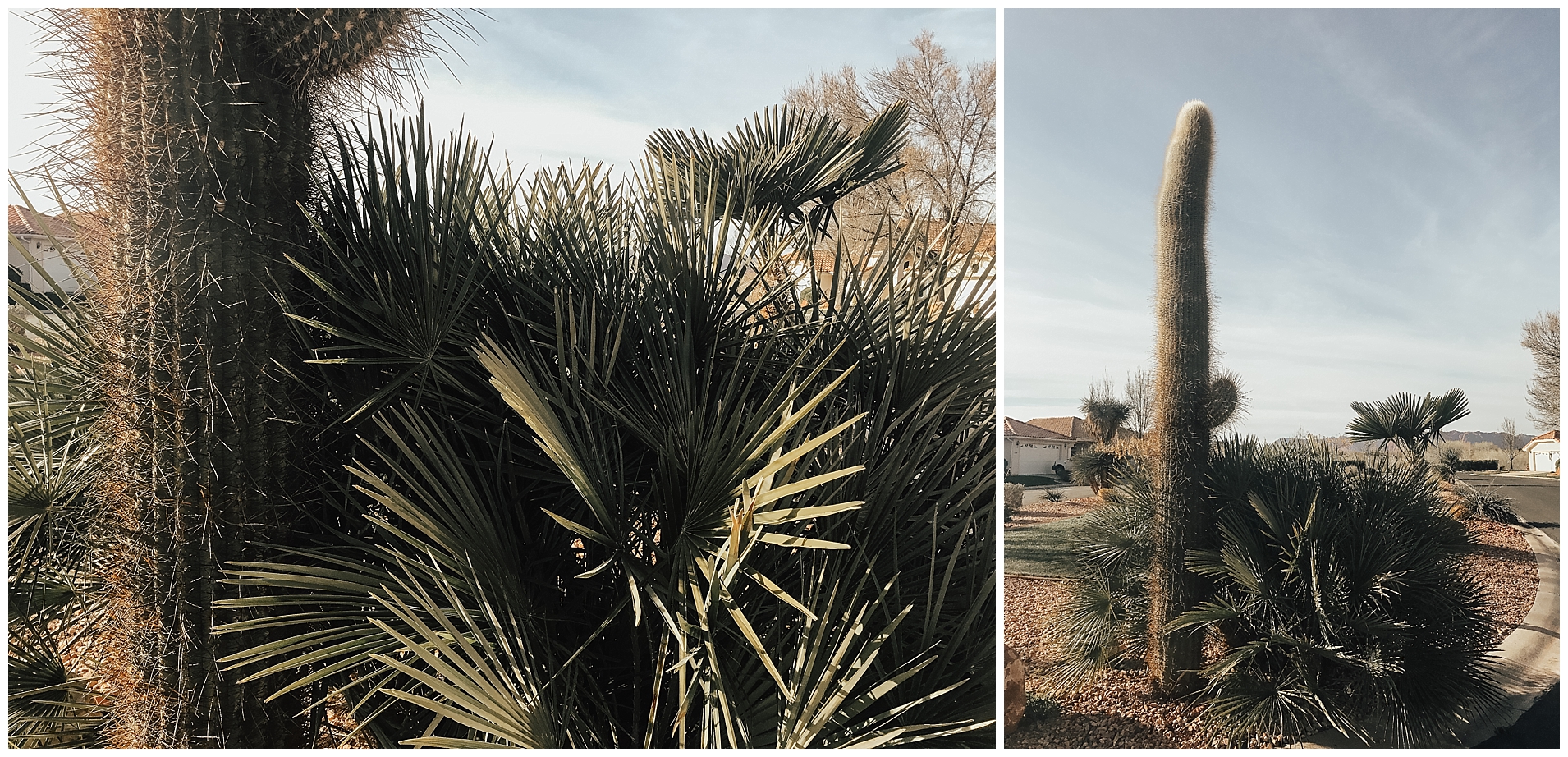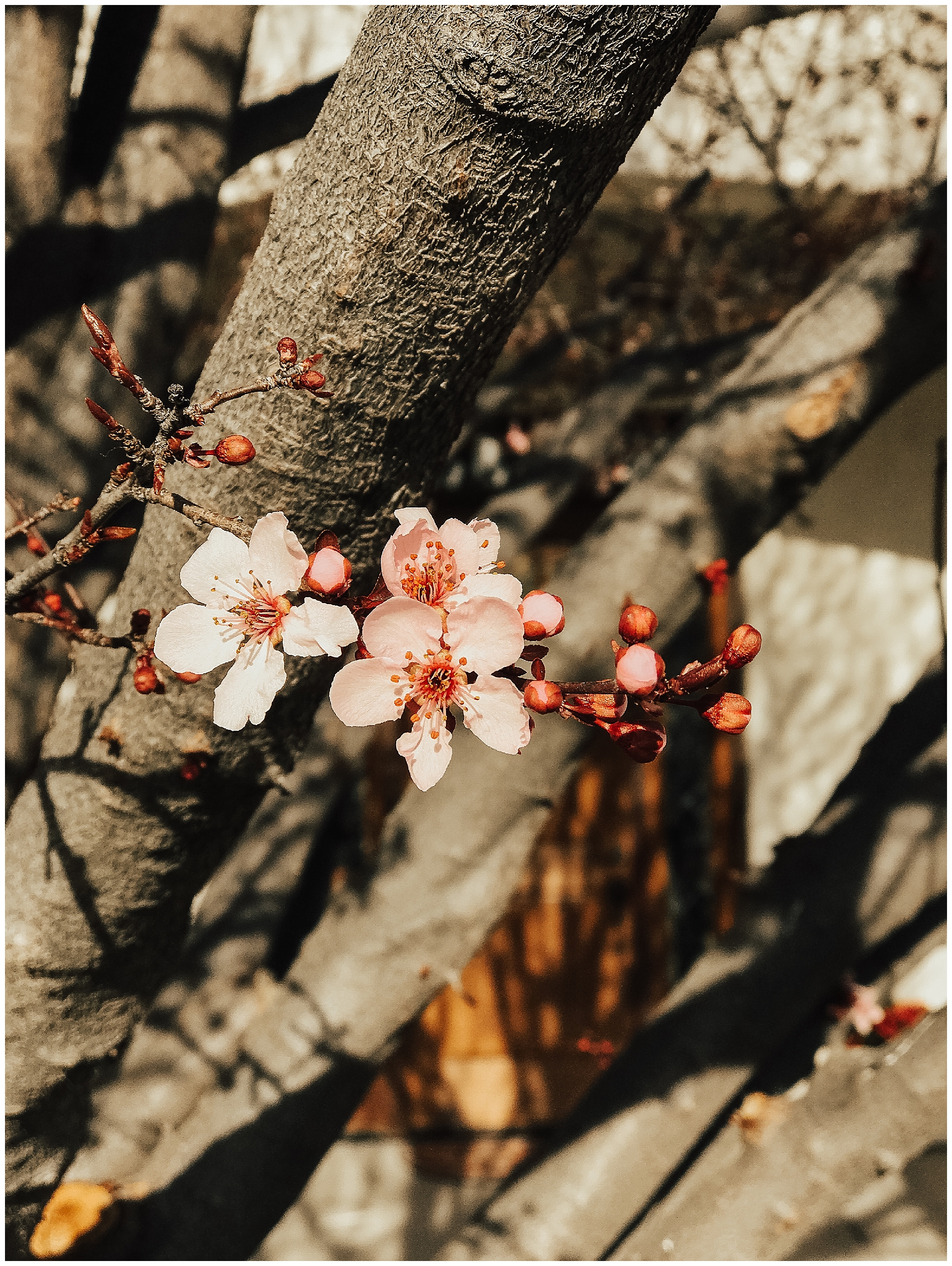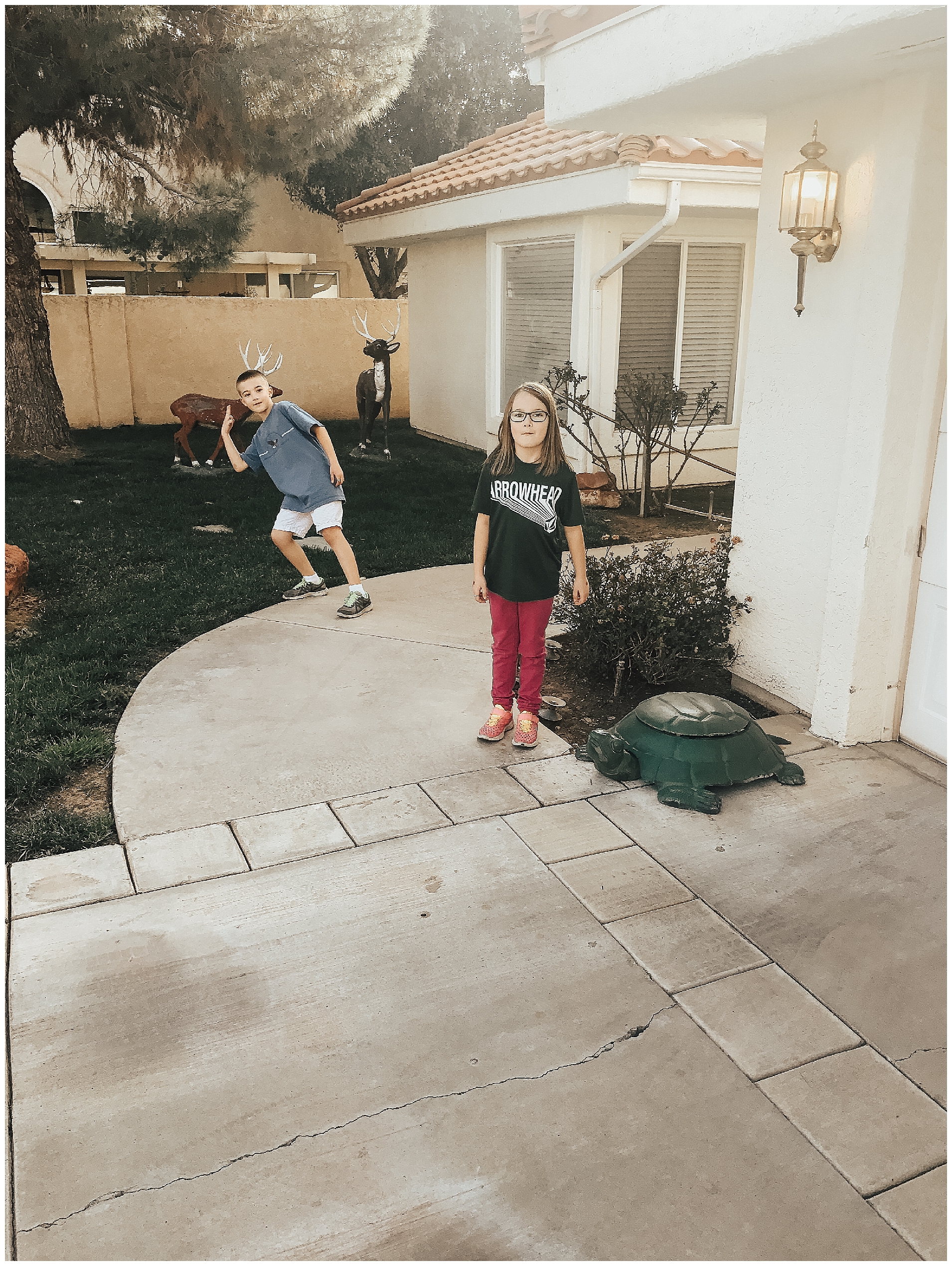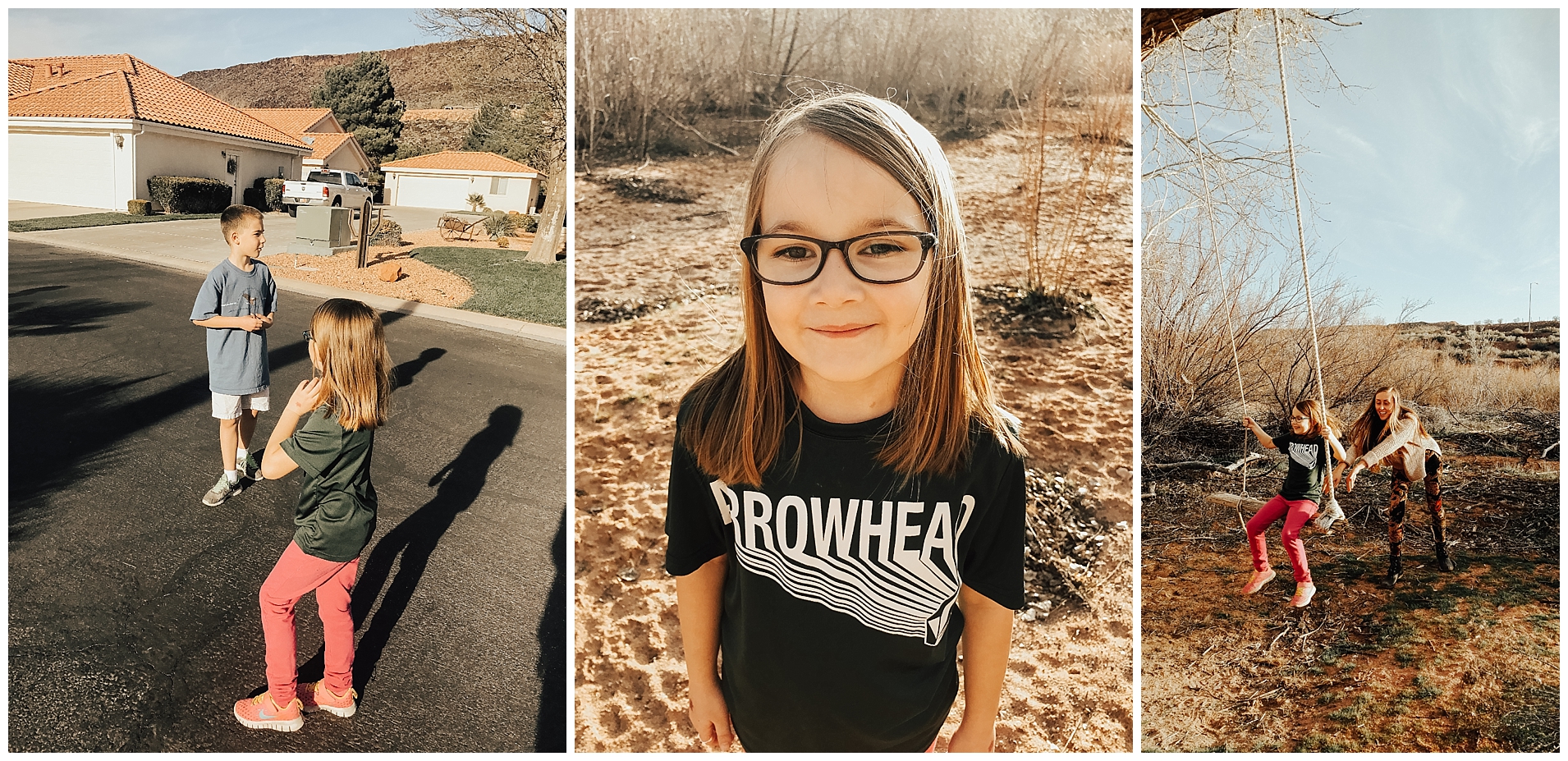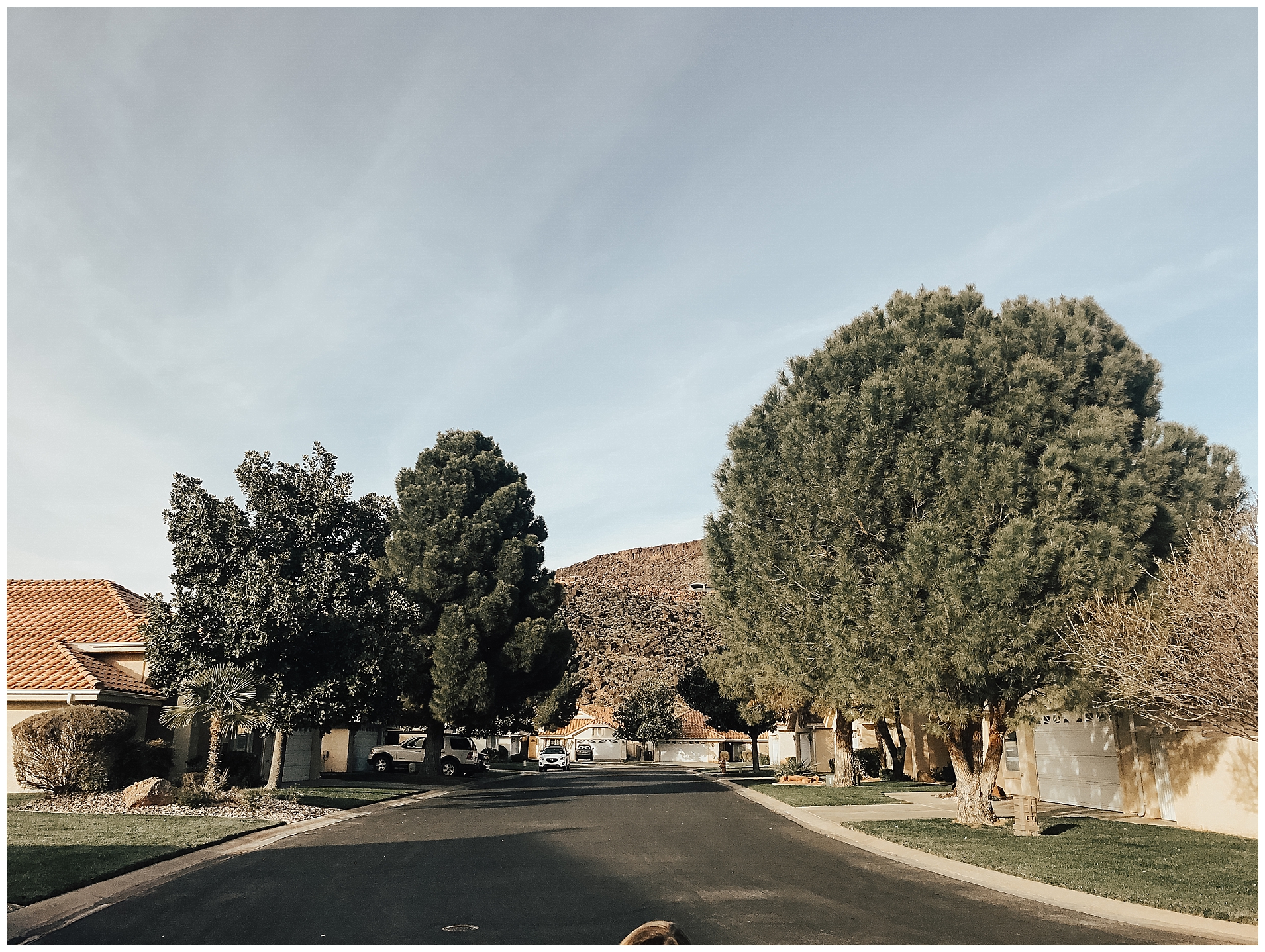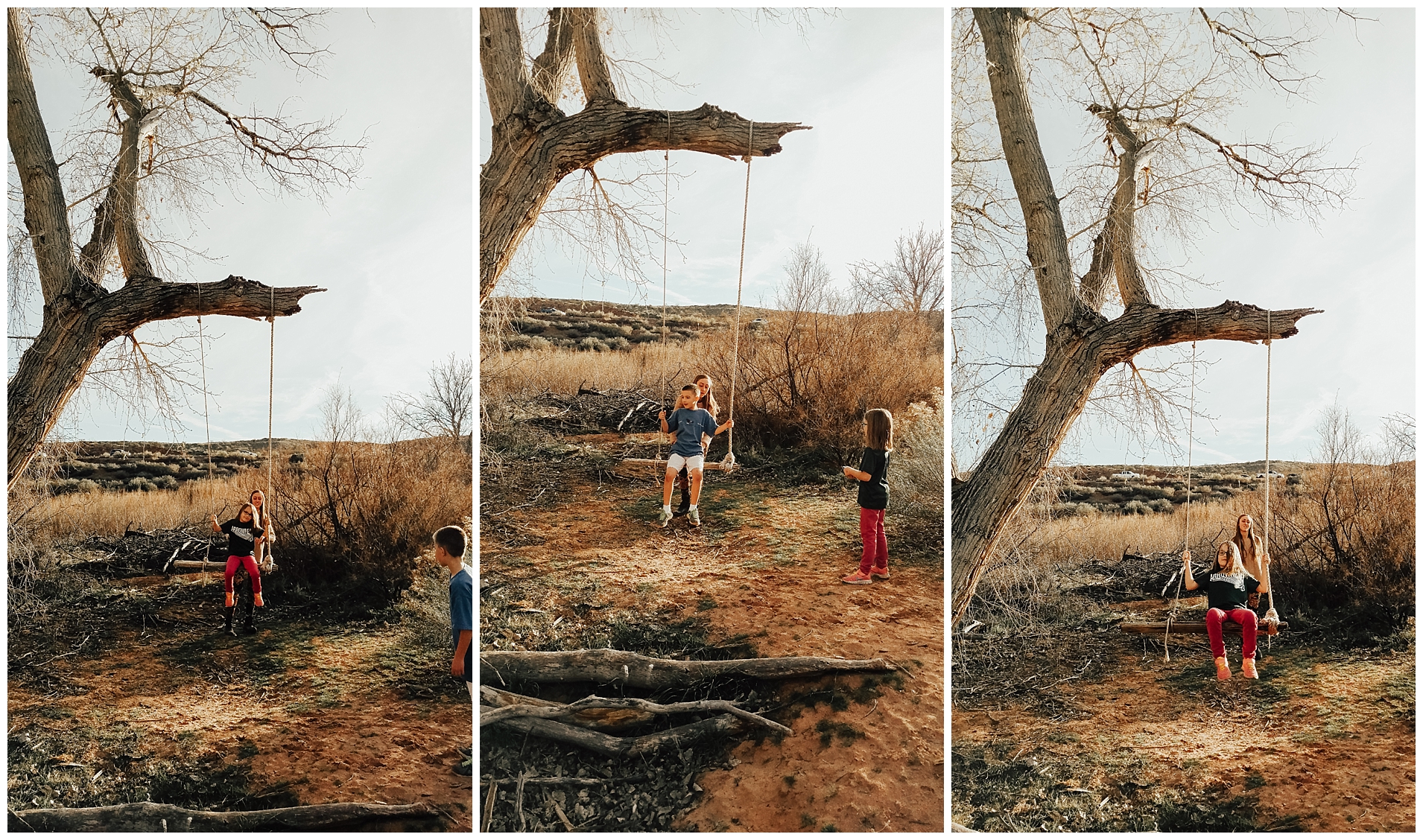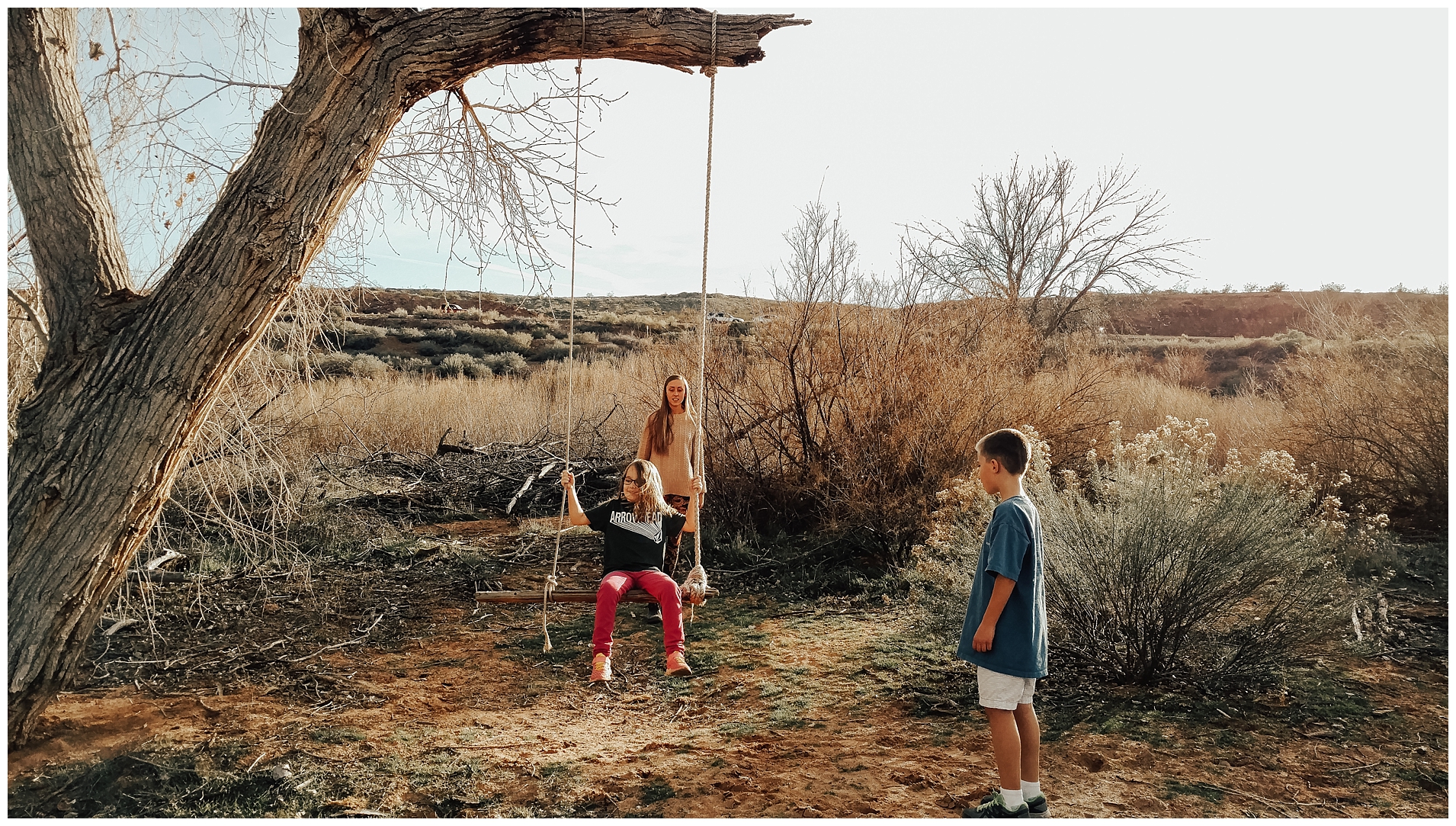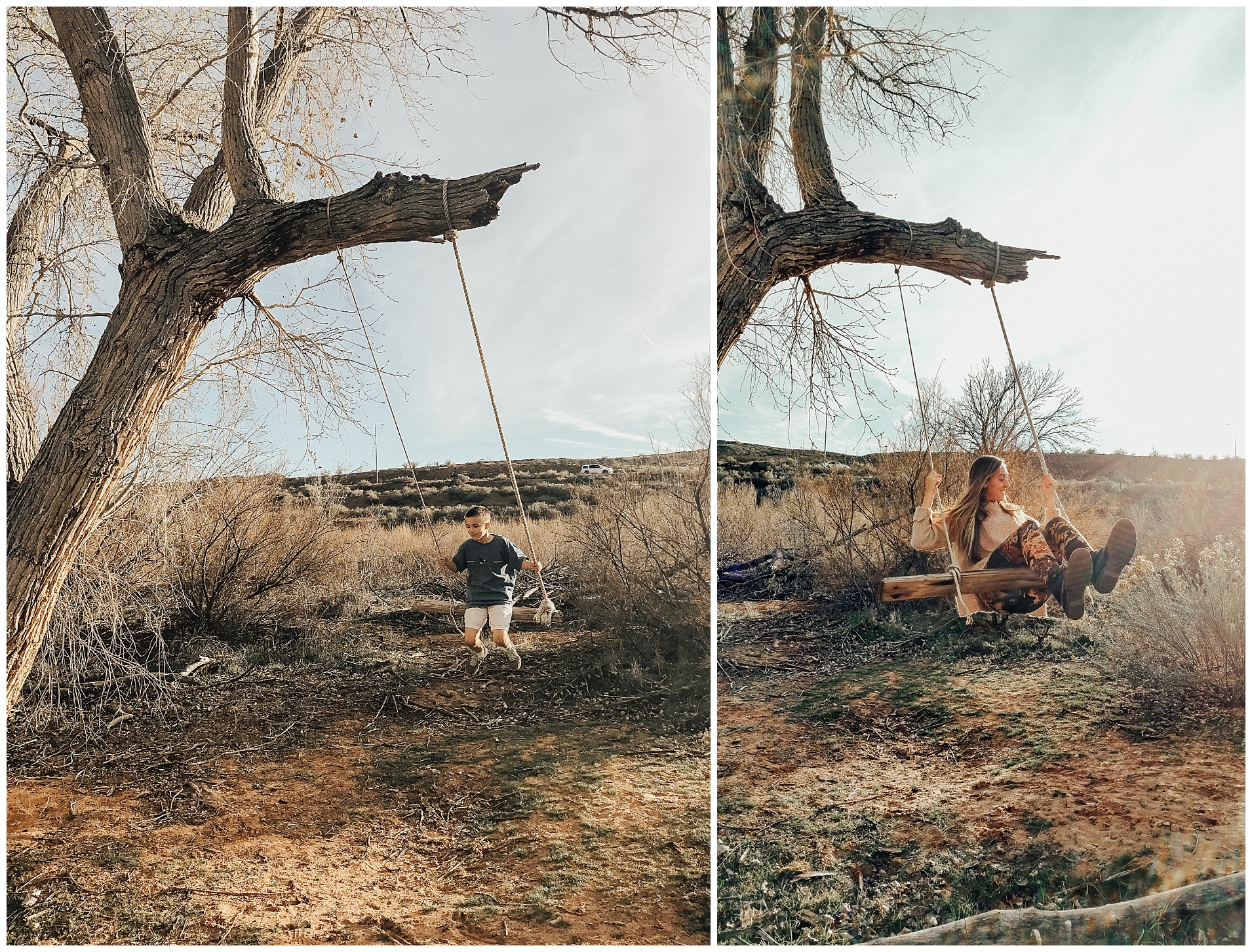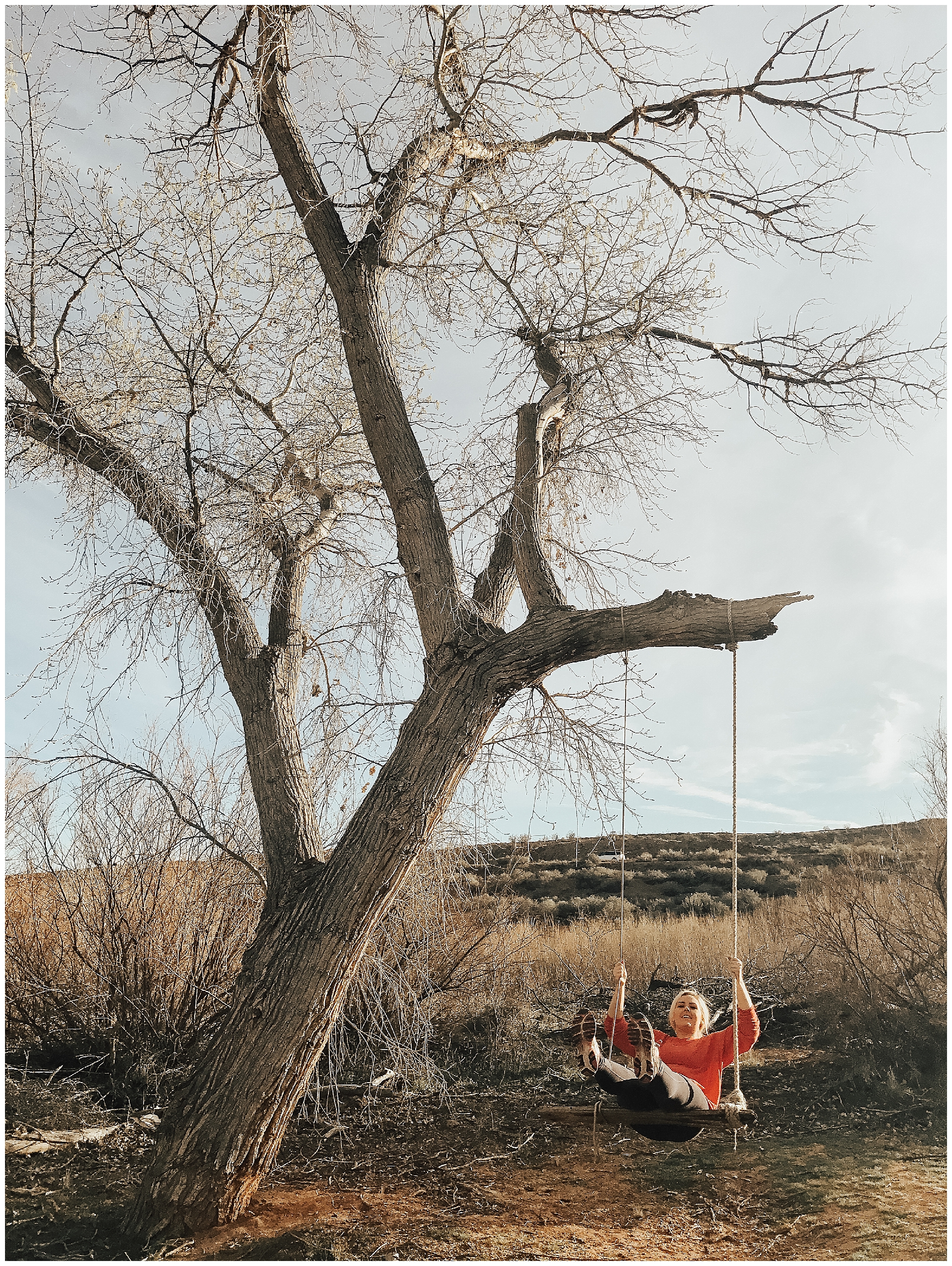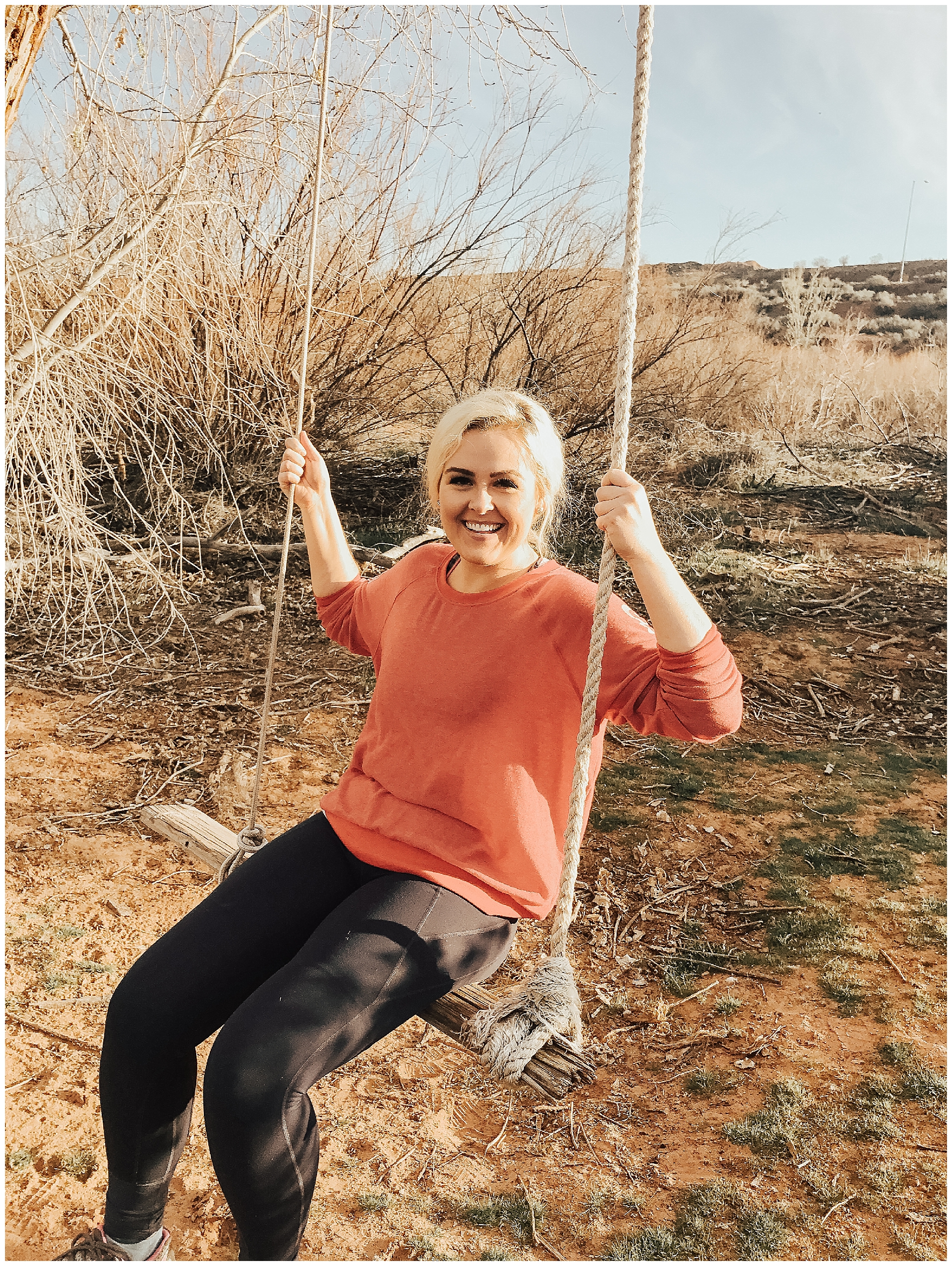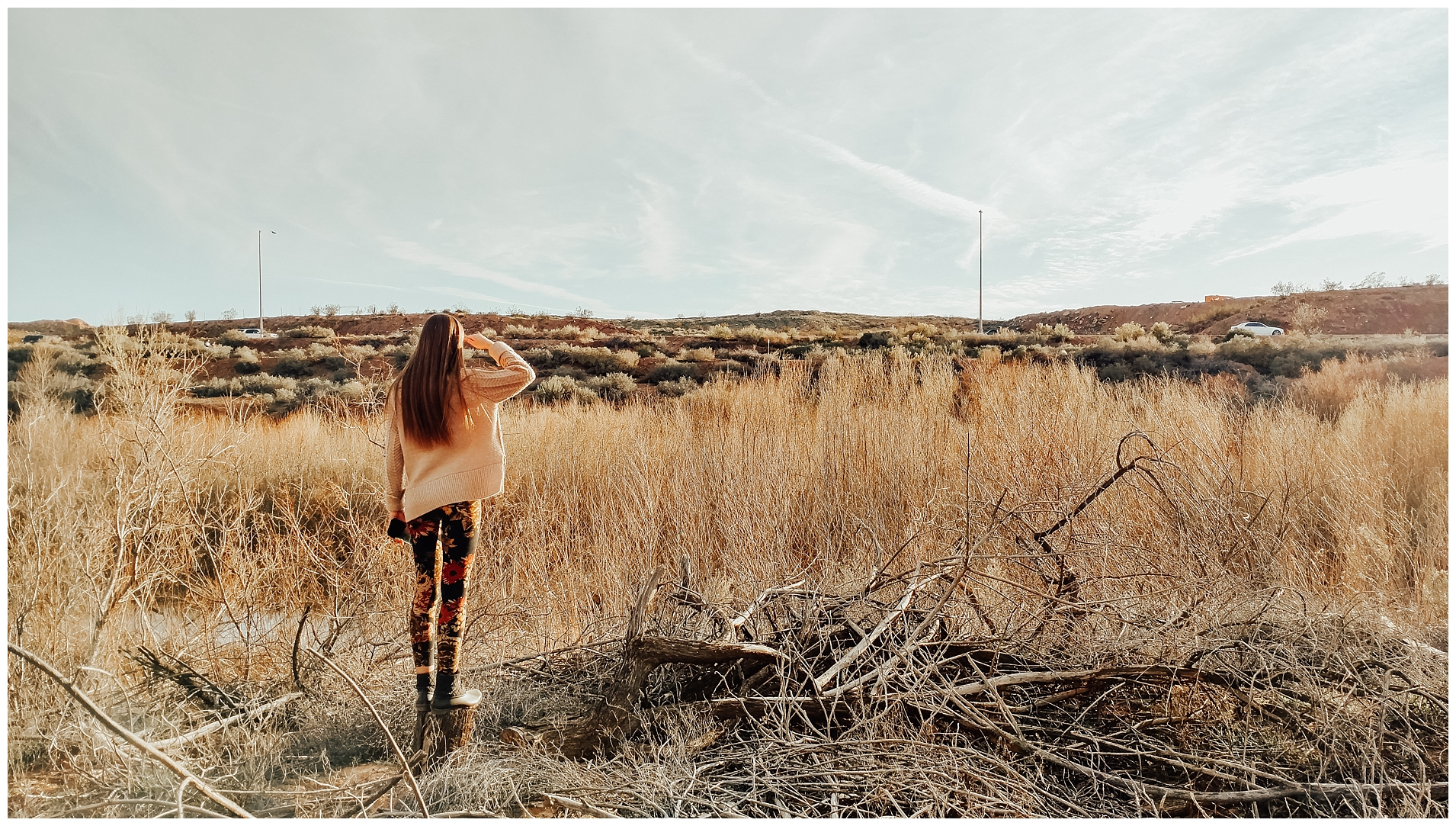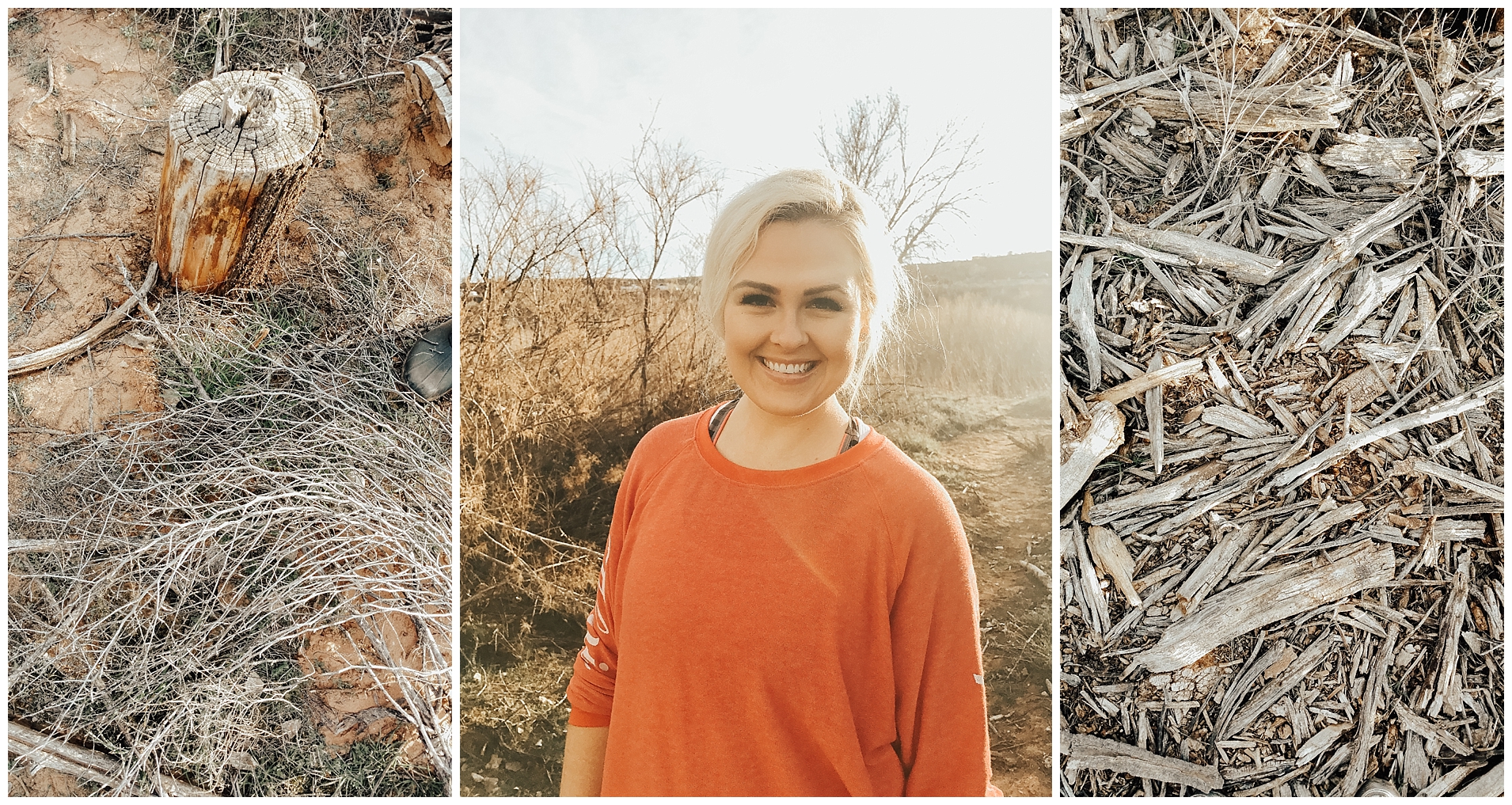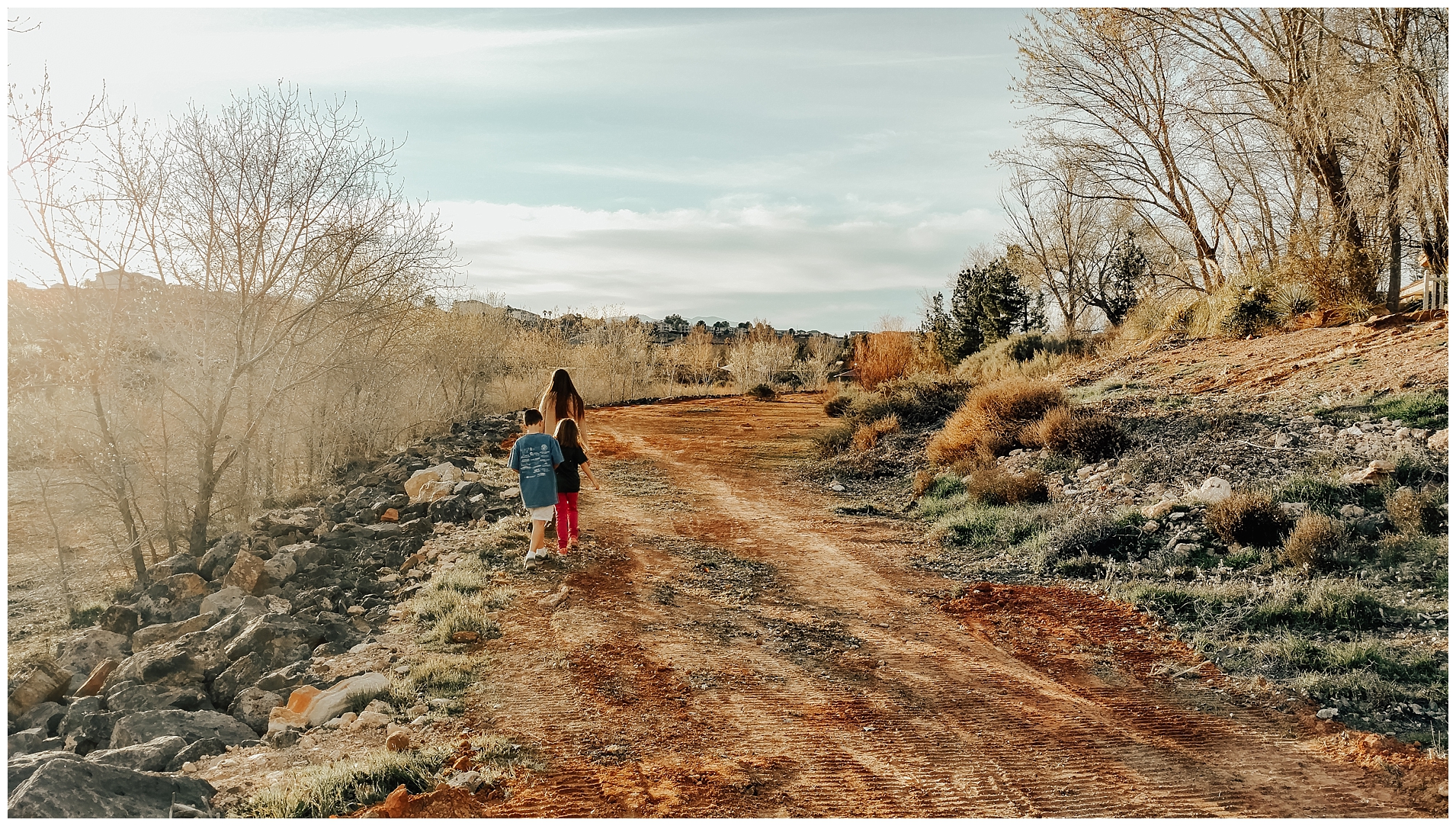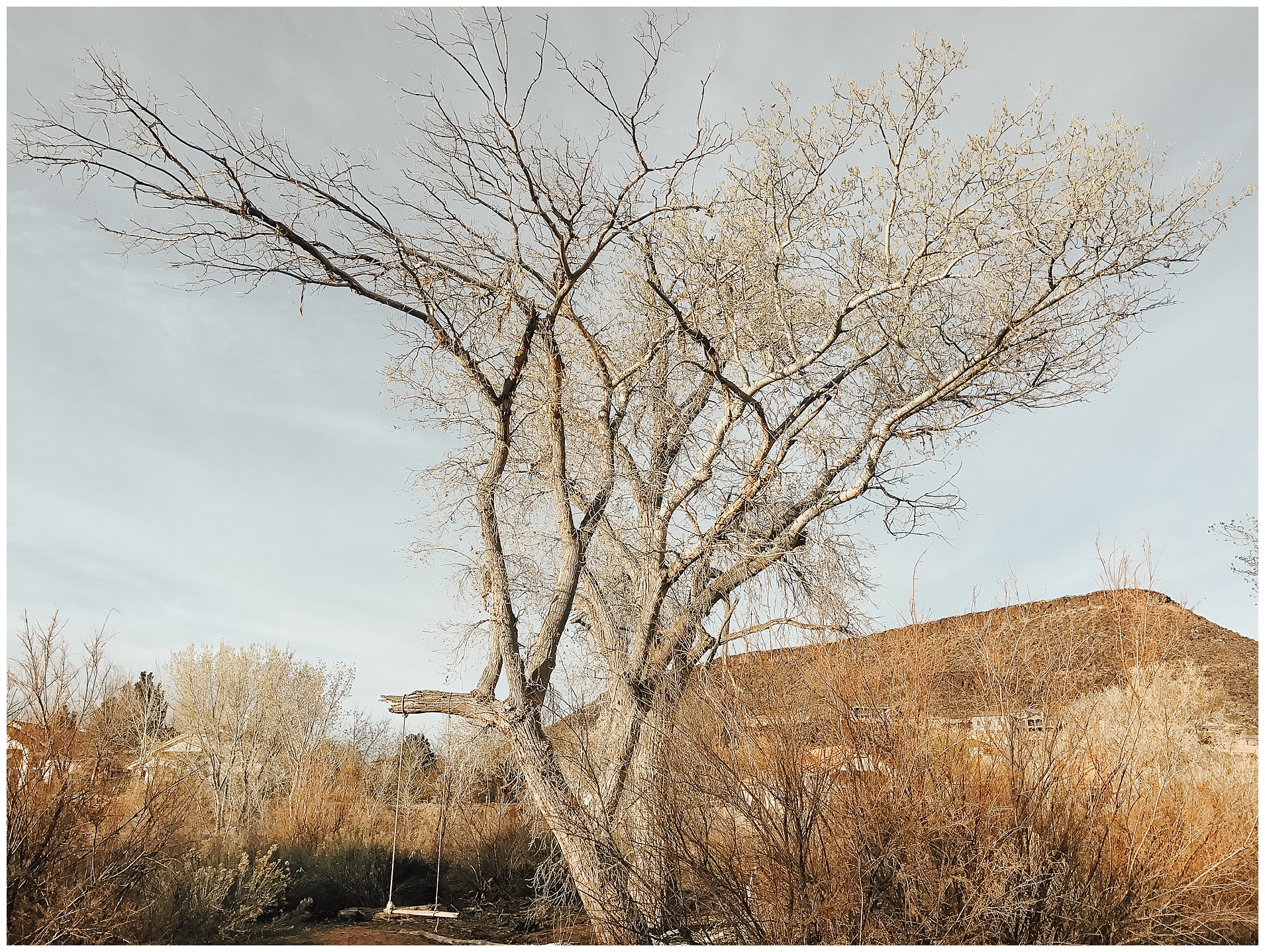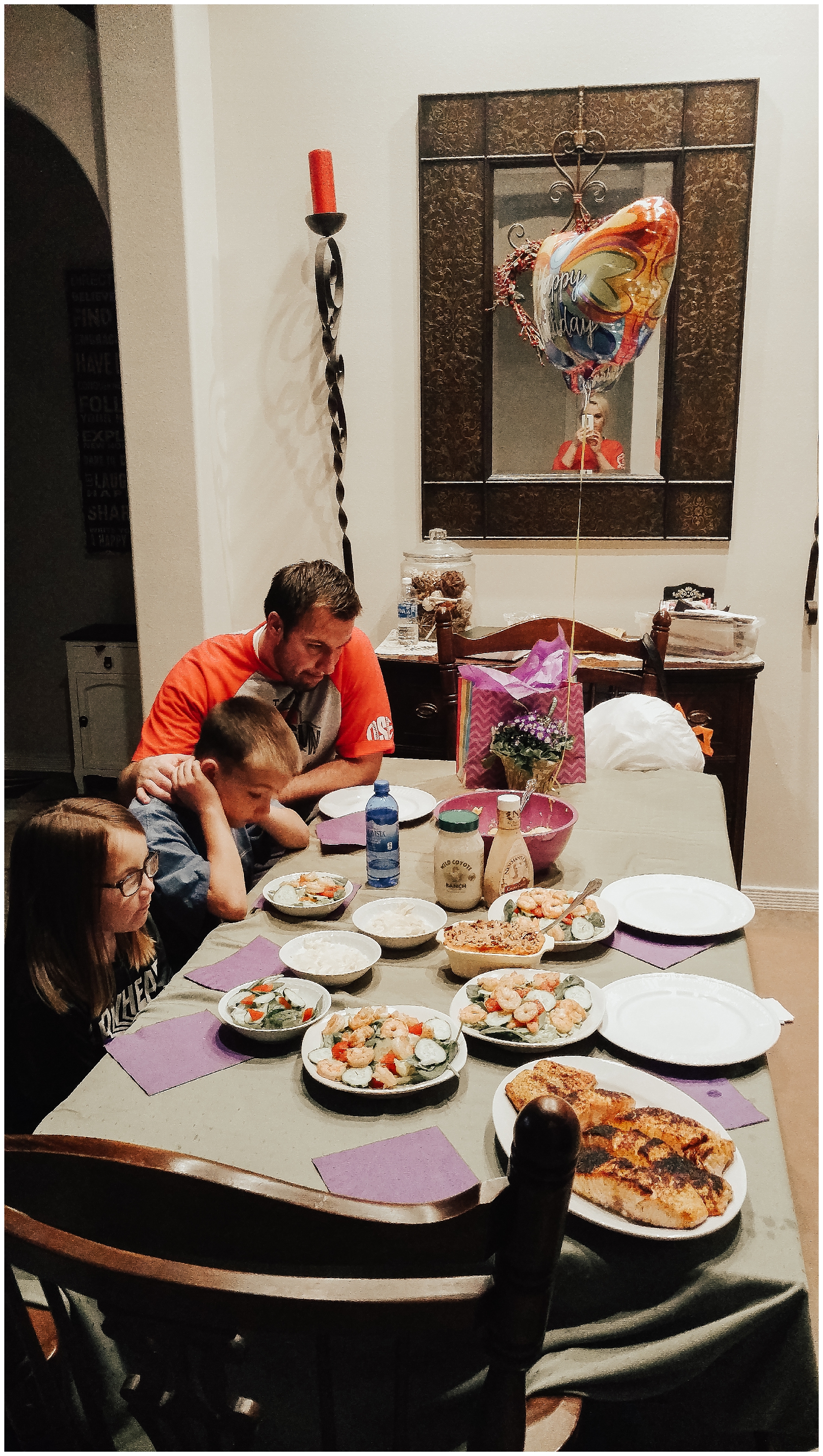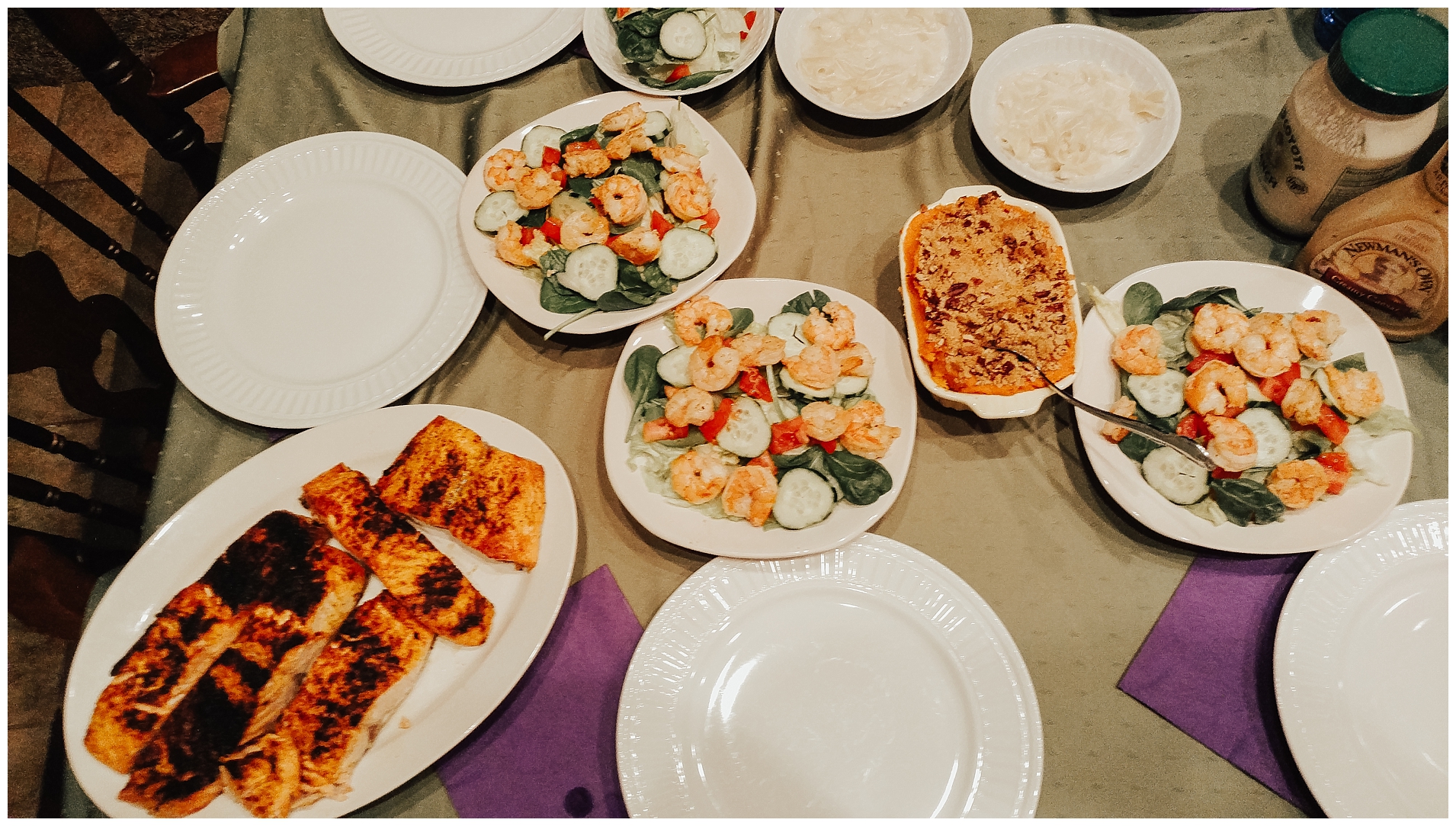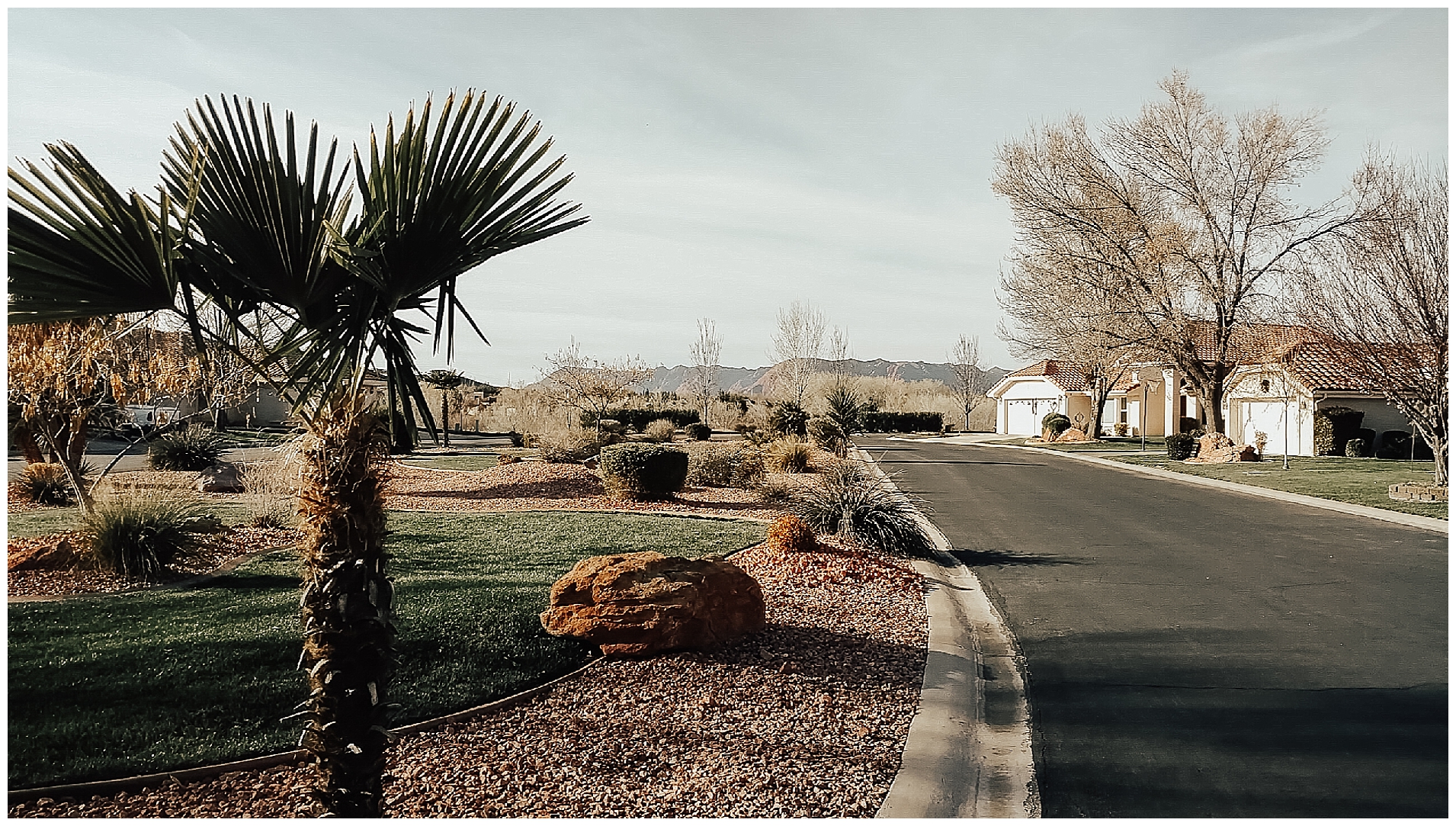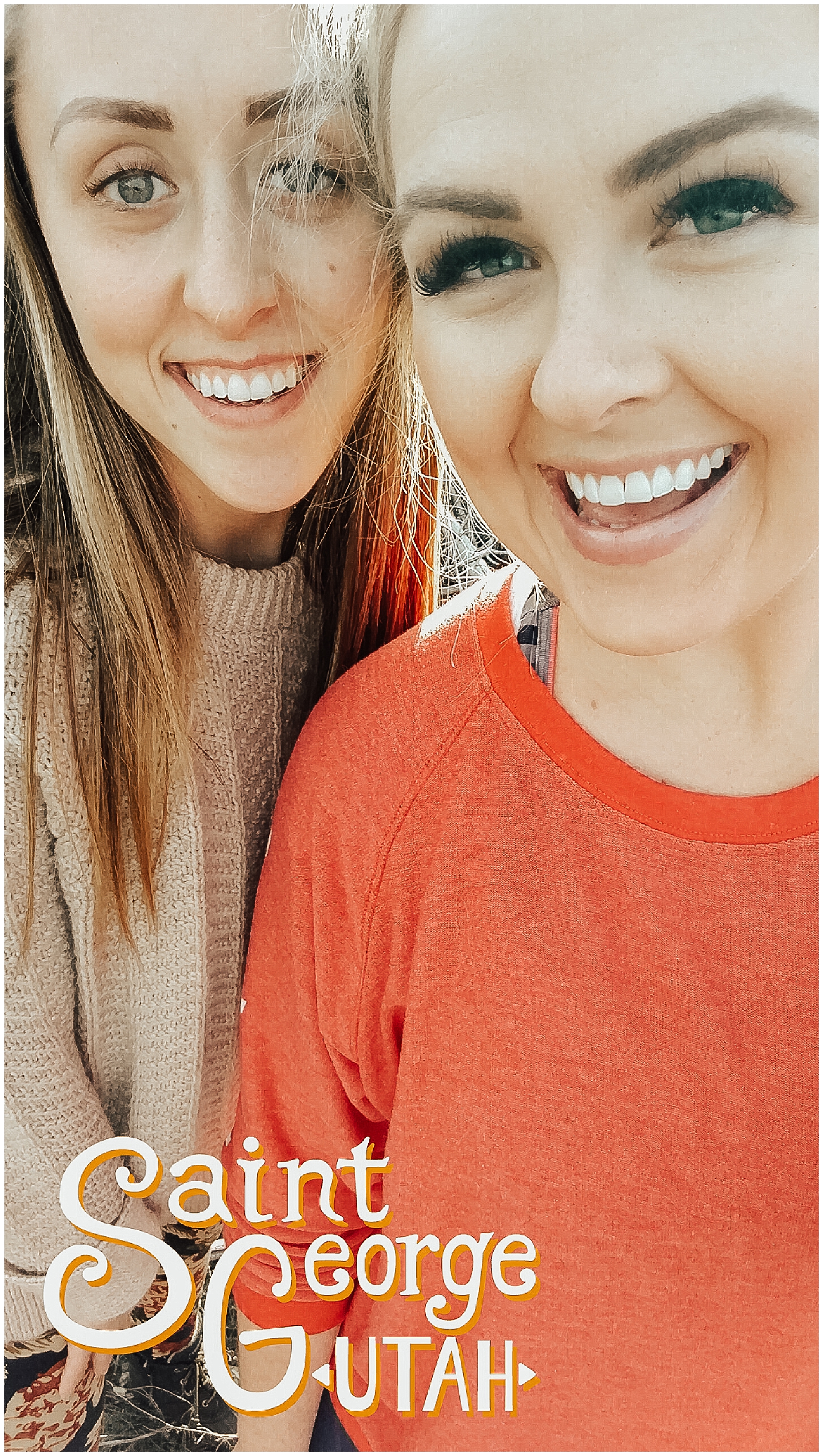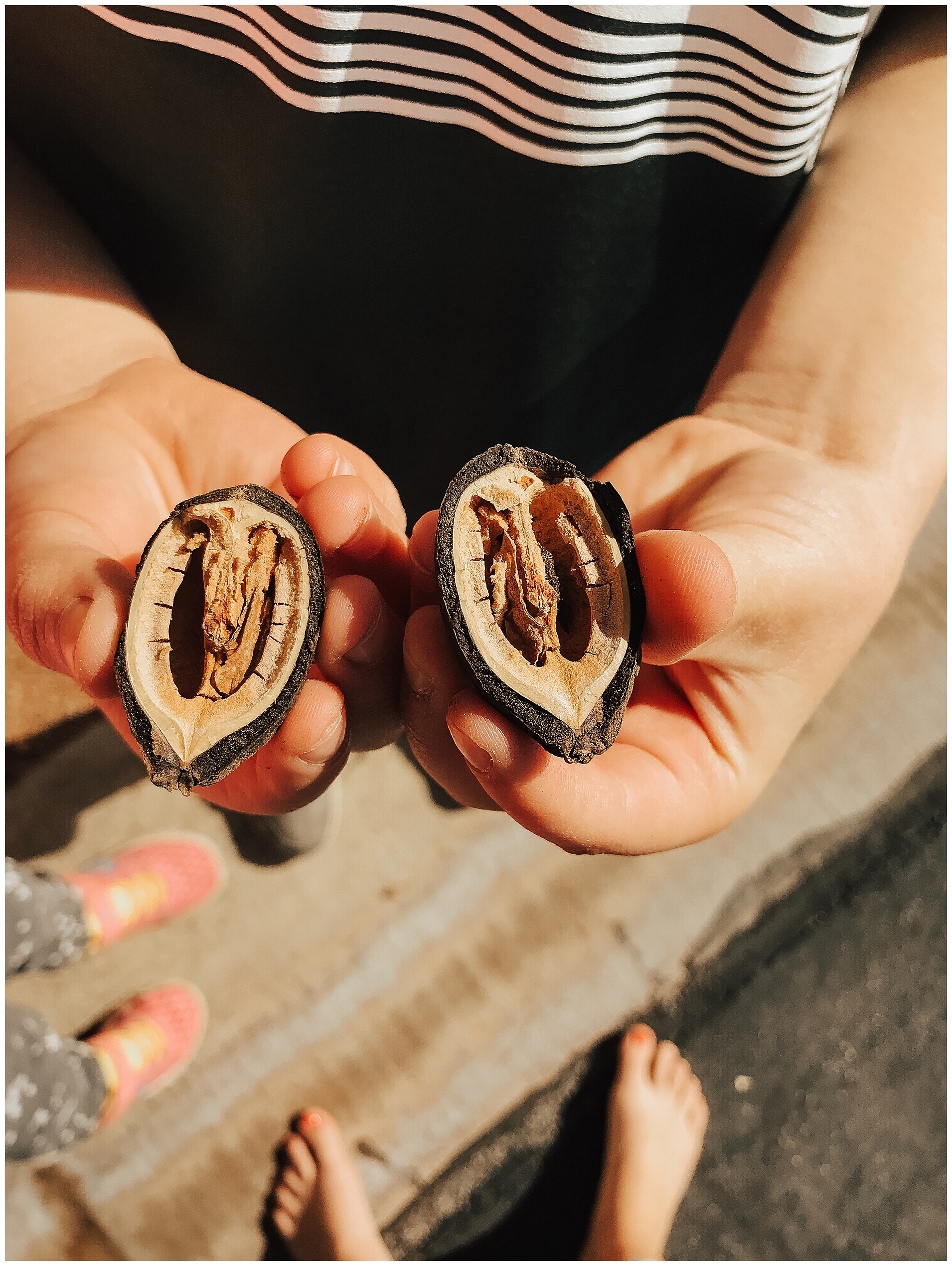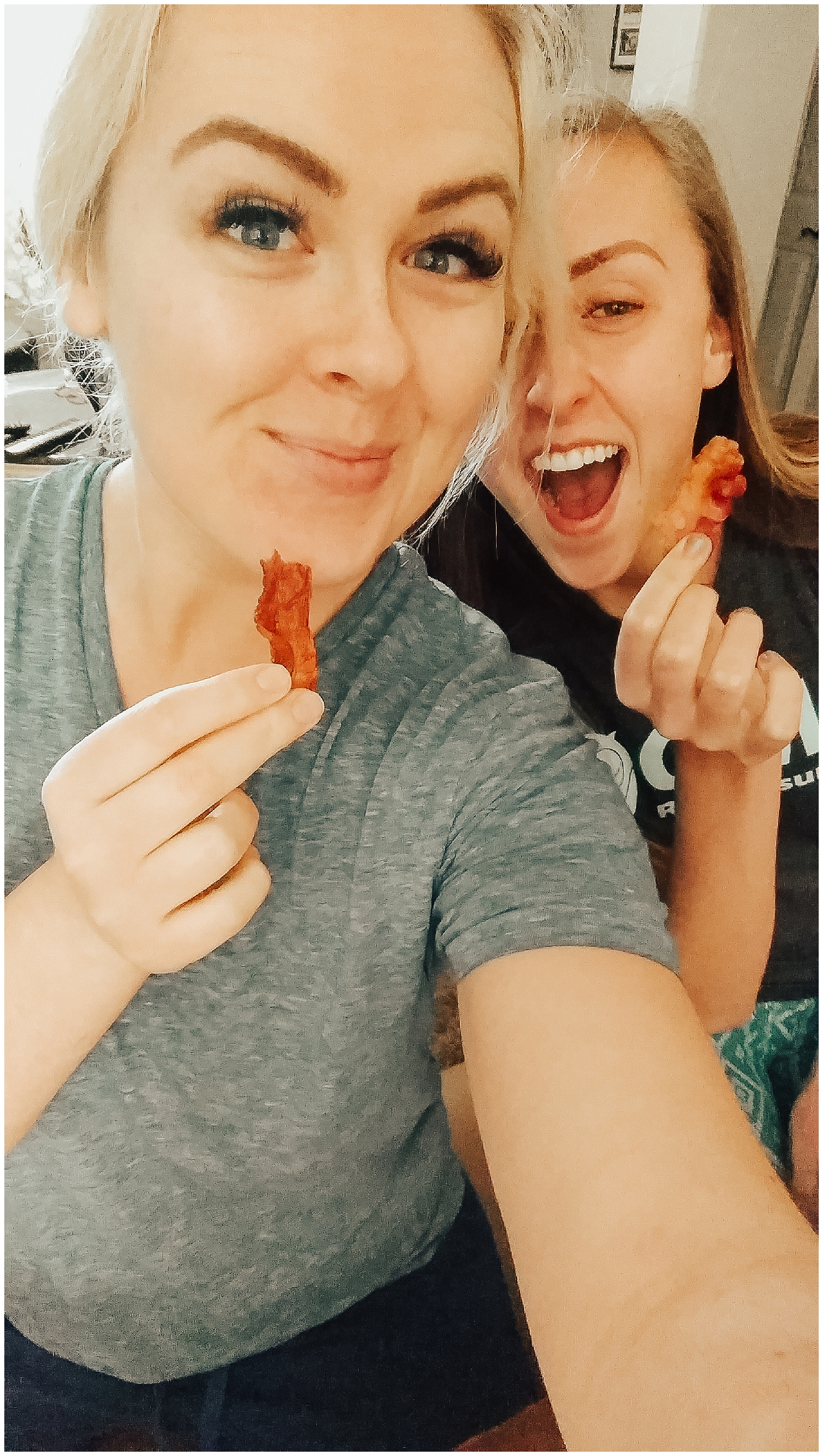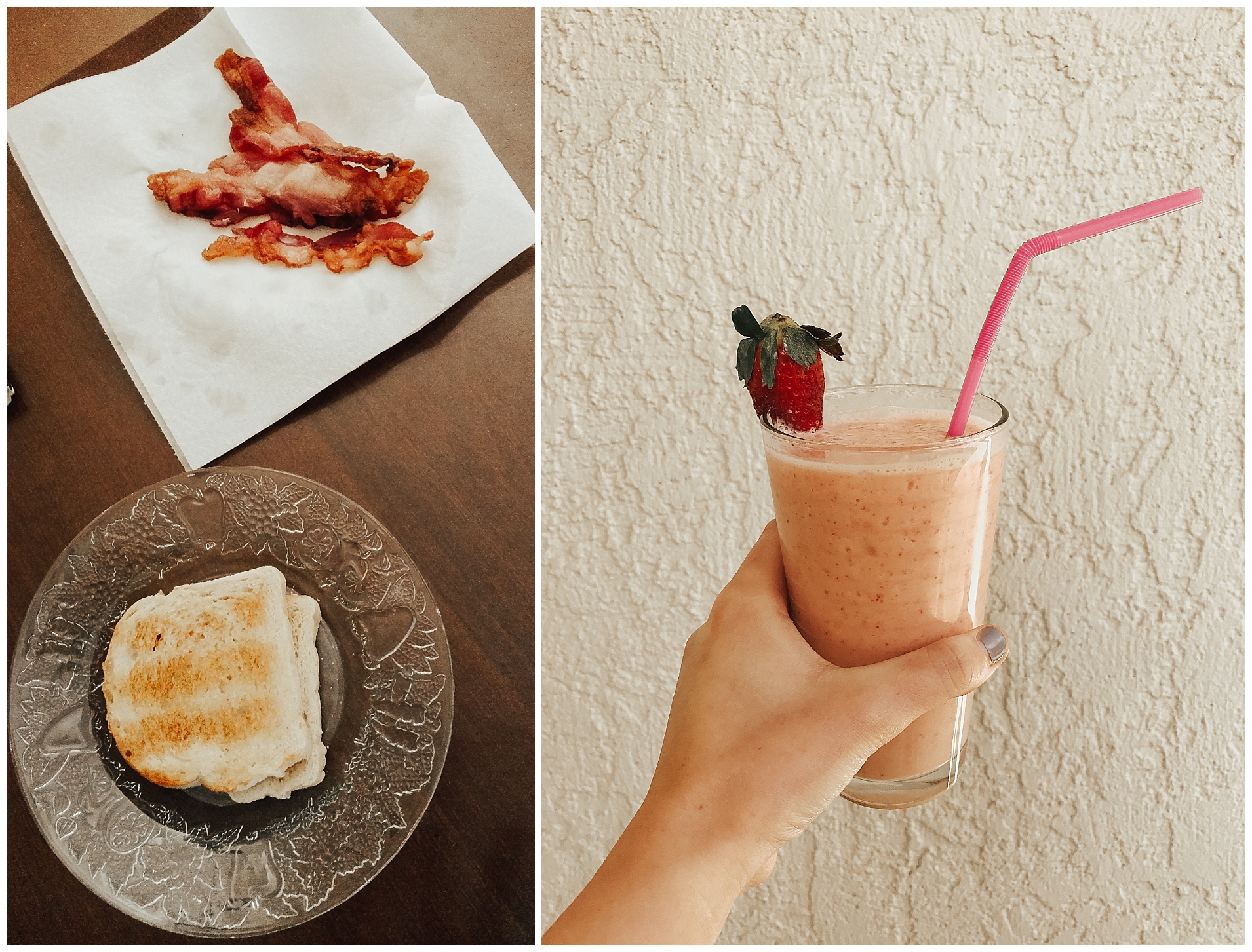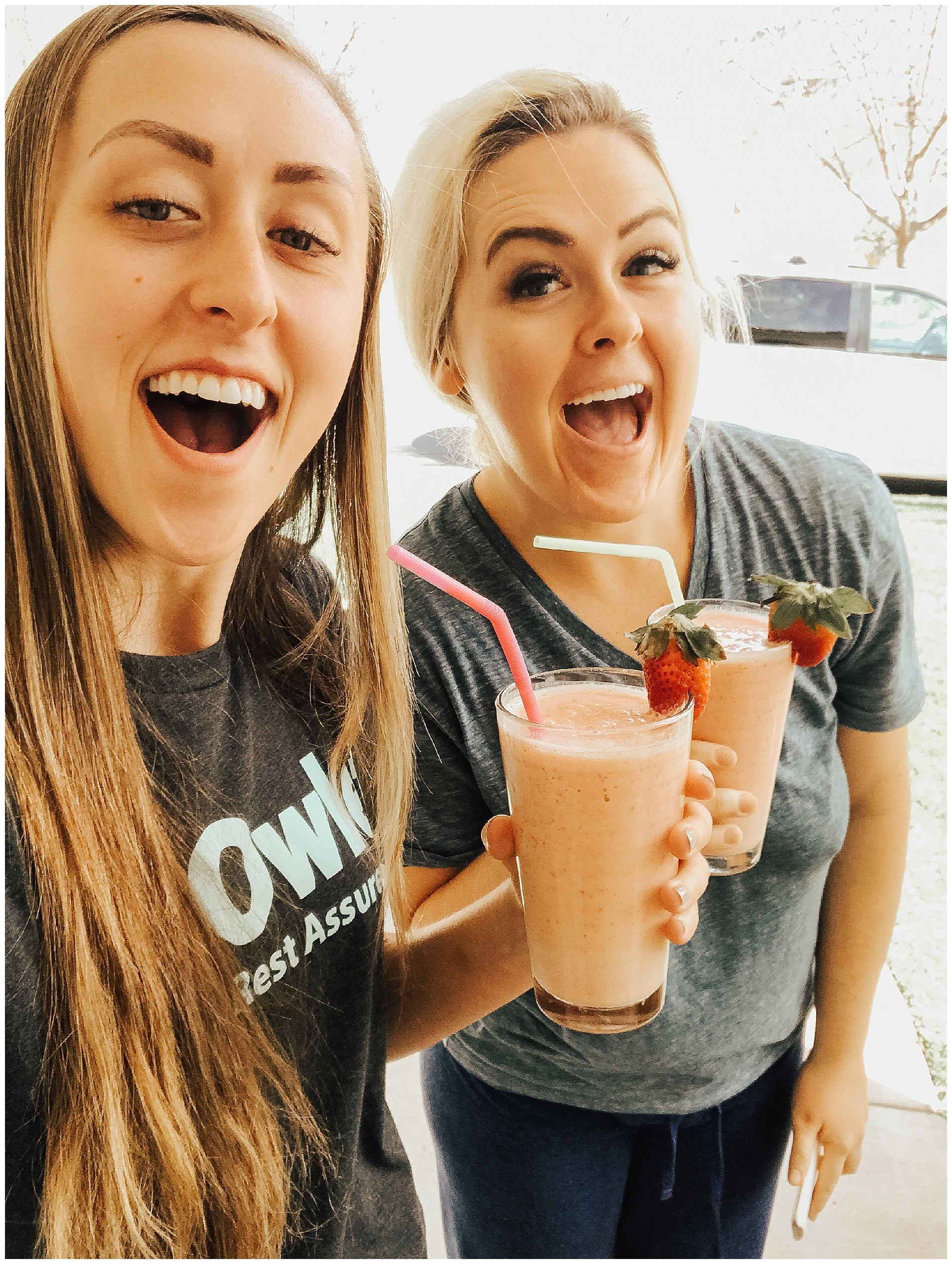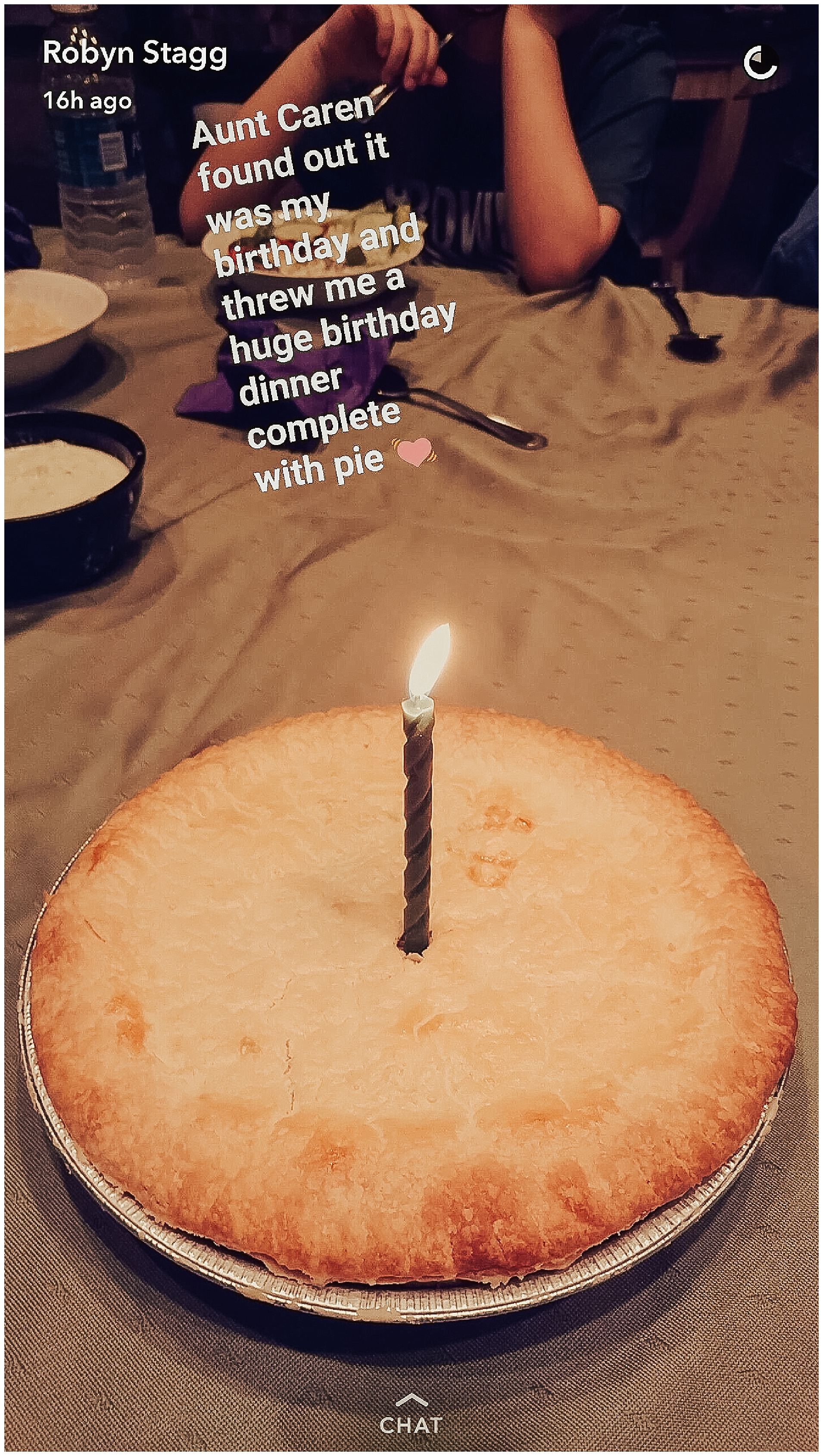 We went and hiked around Snow Canyon before my shoot, and that was also so fun. I love hiking!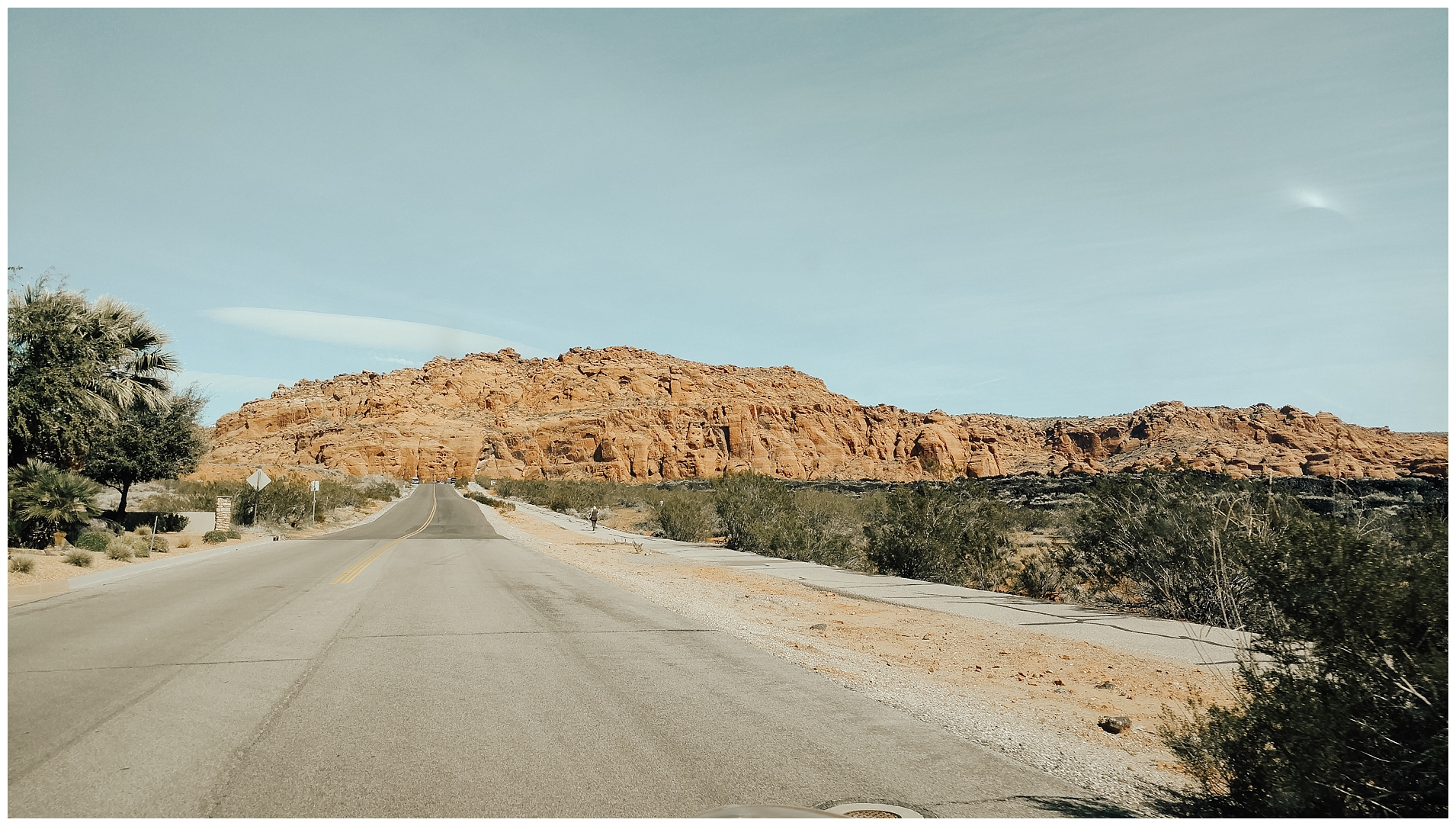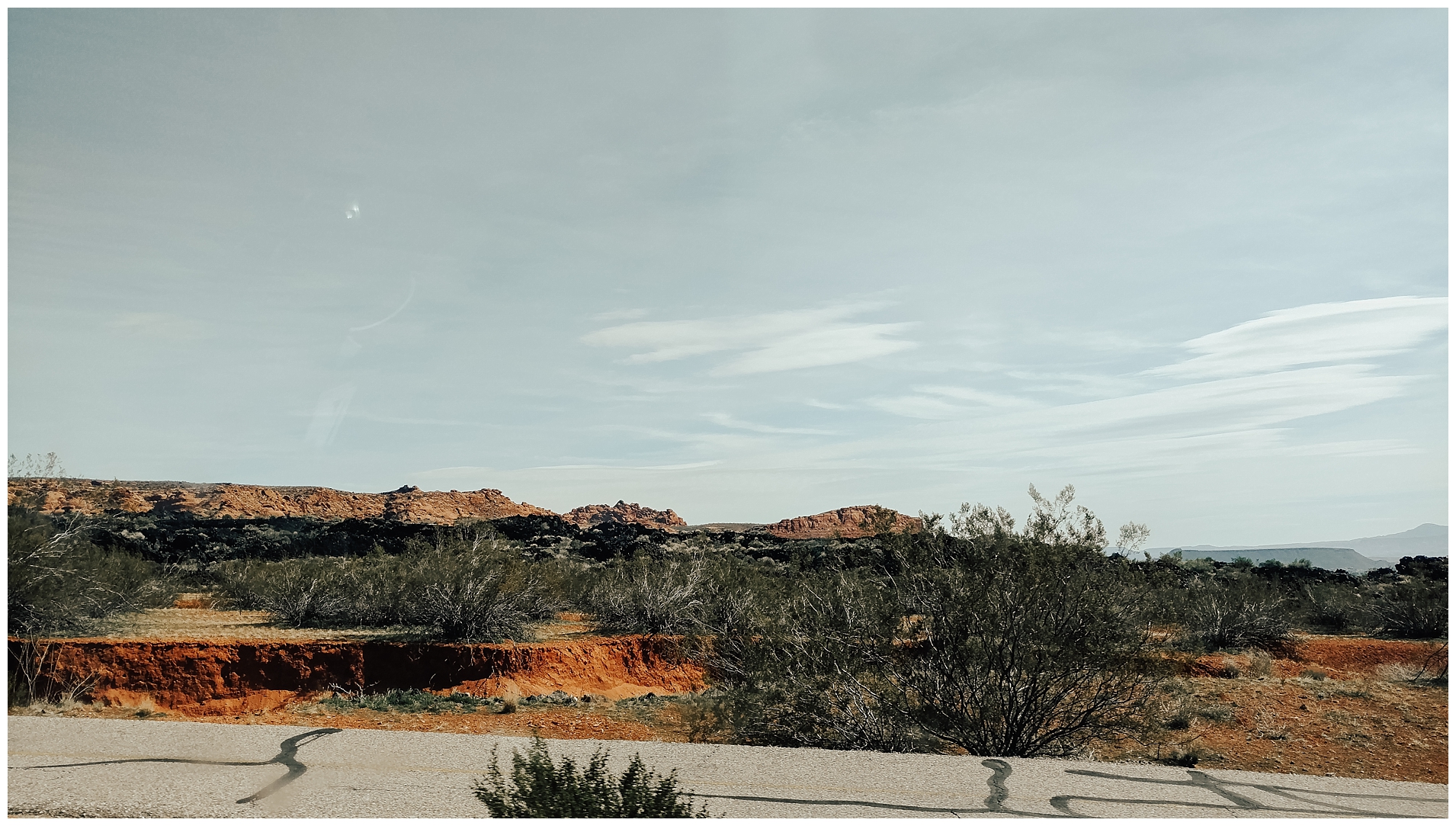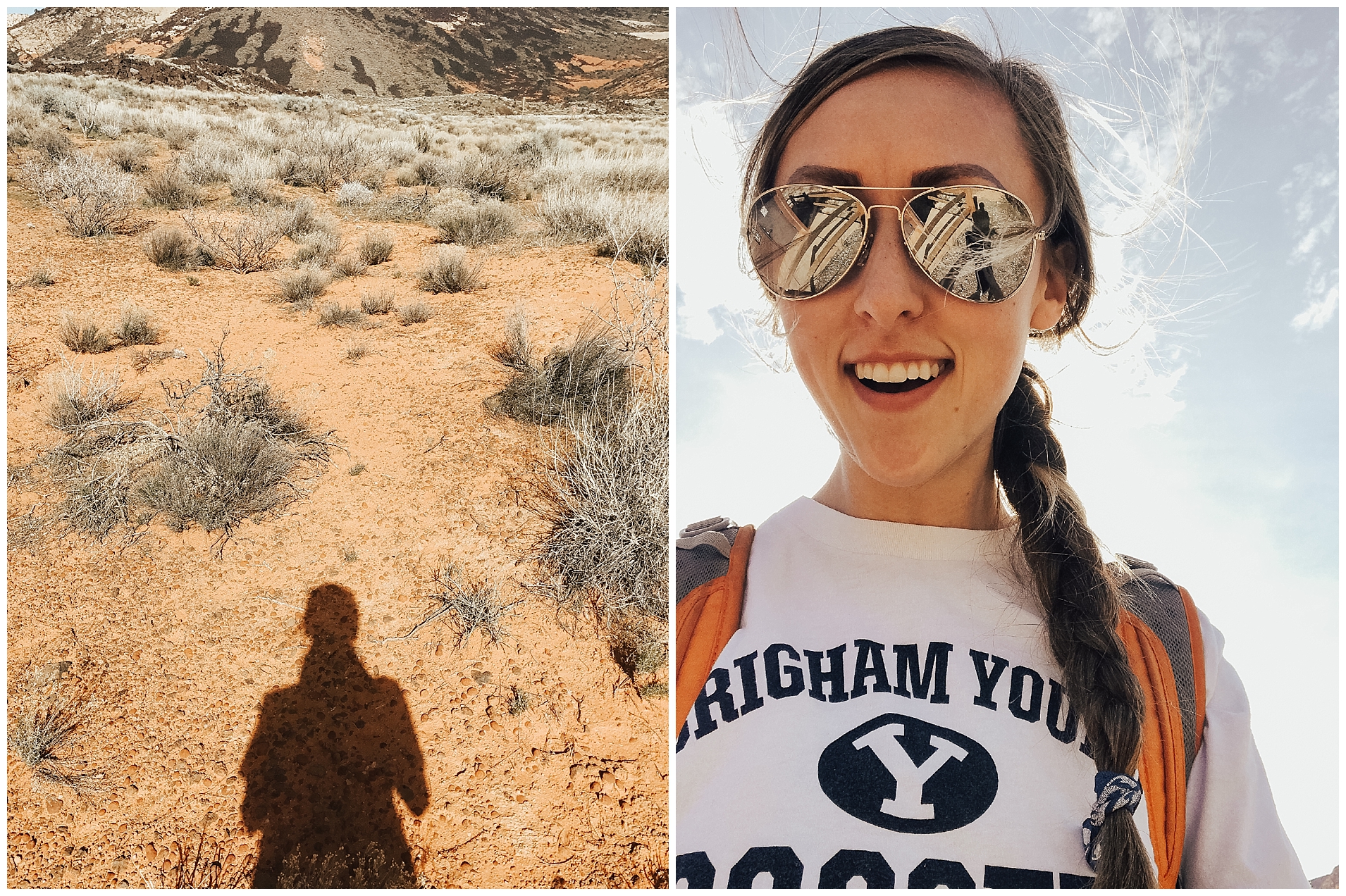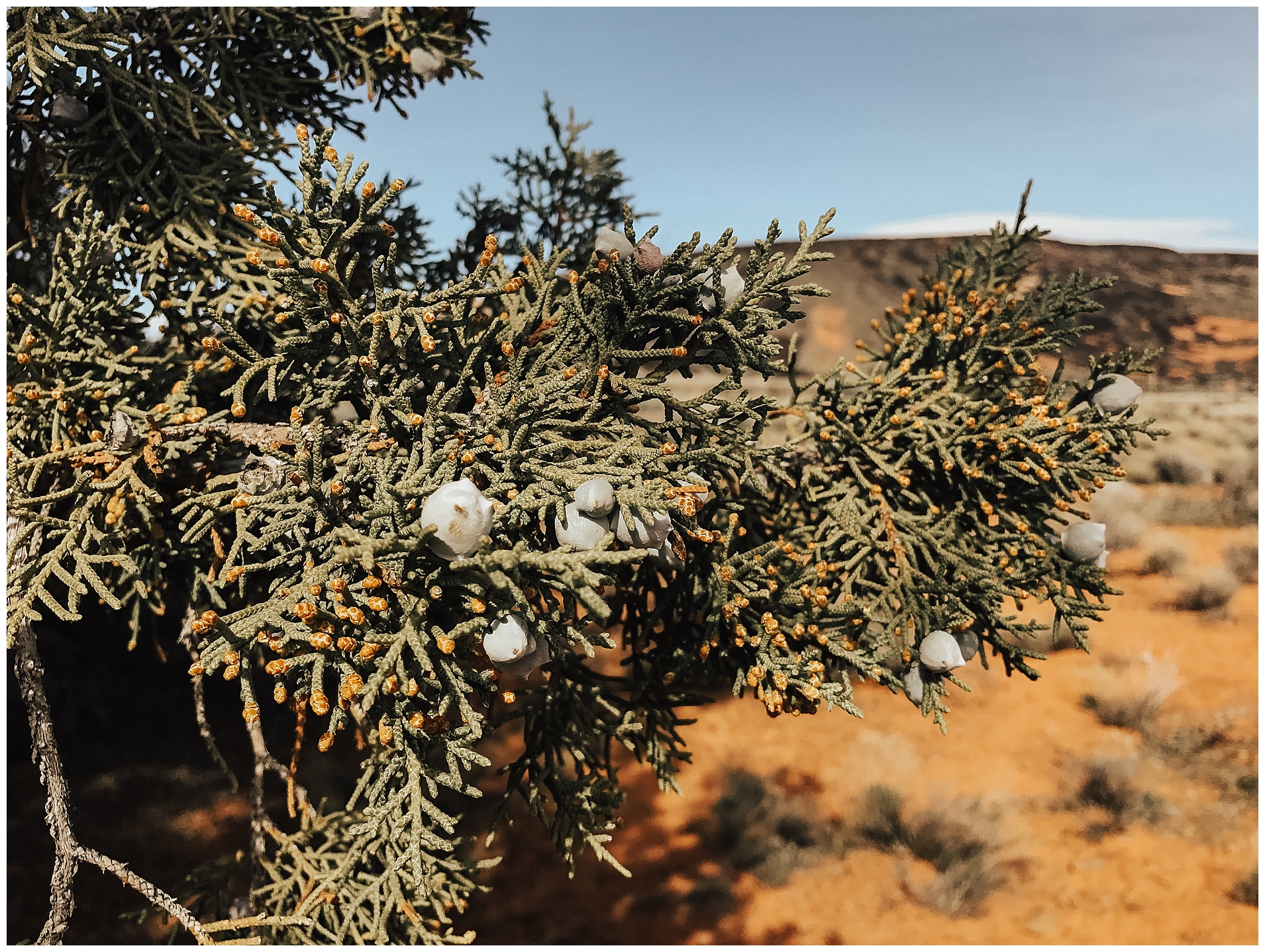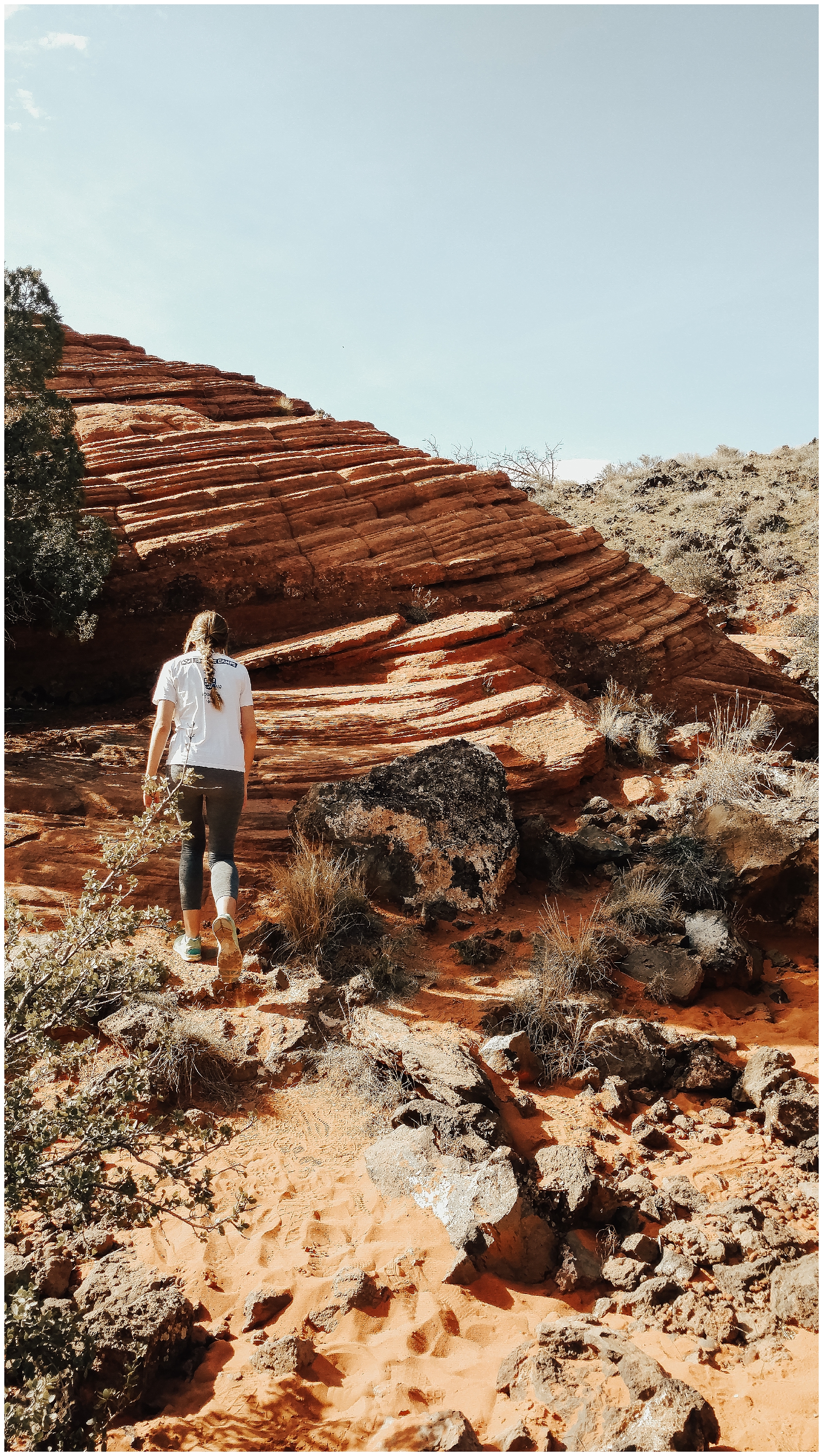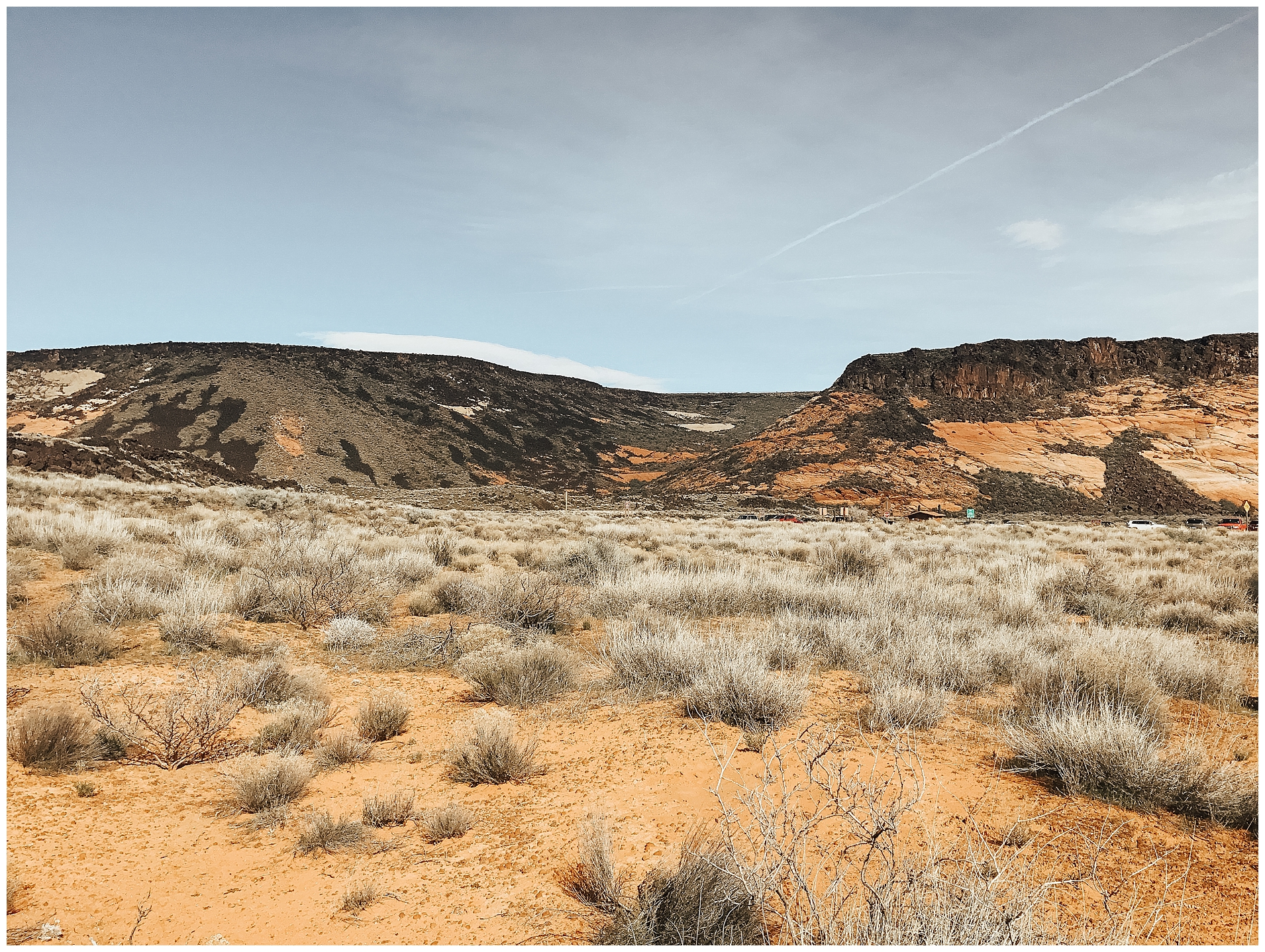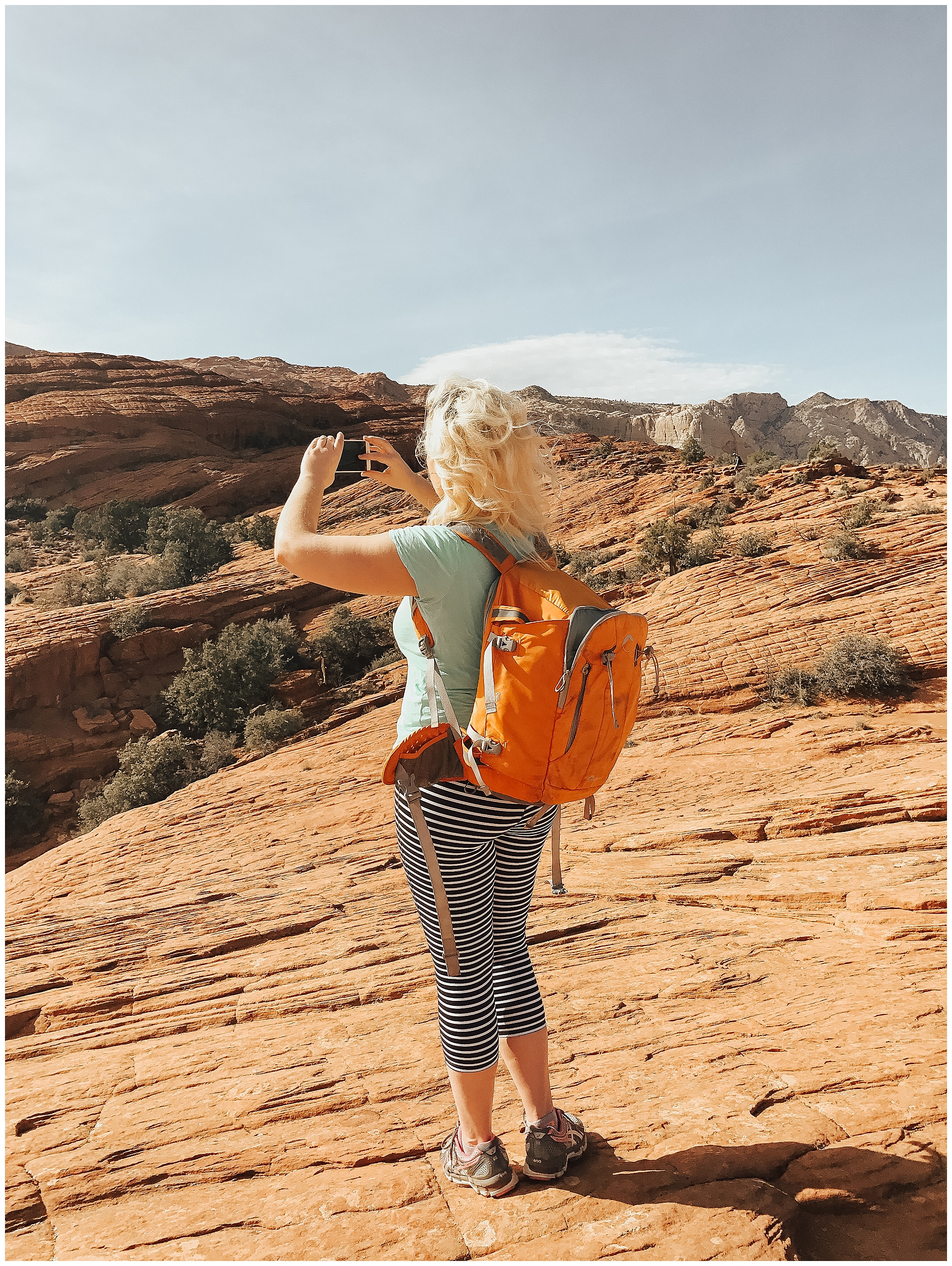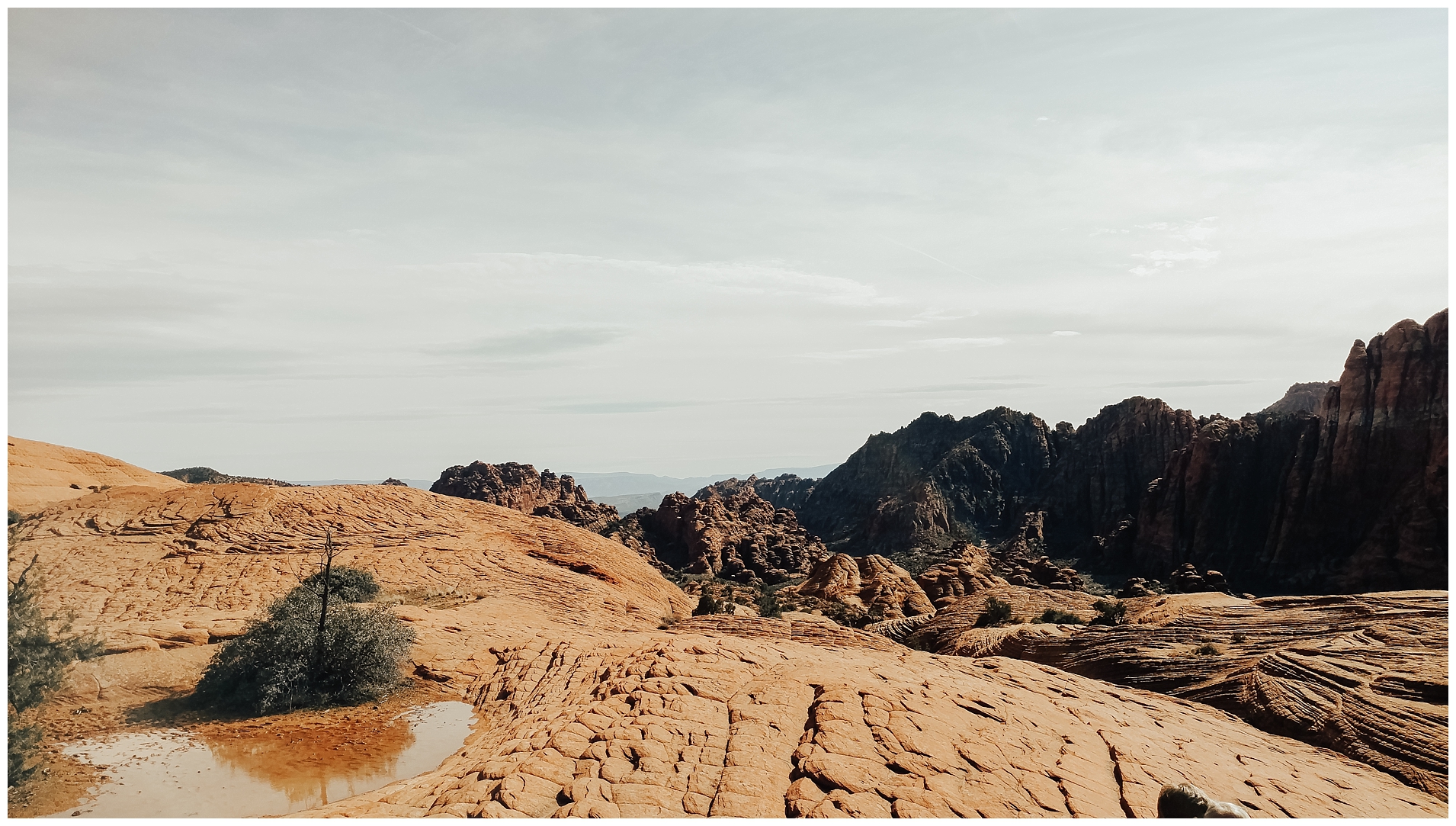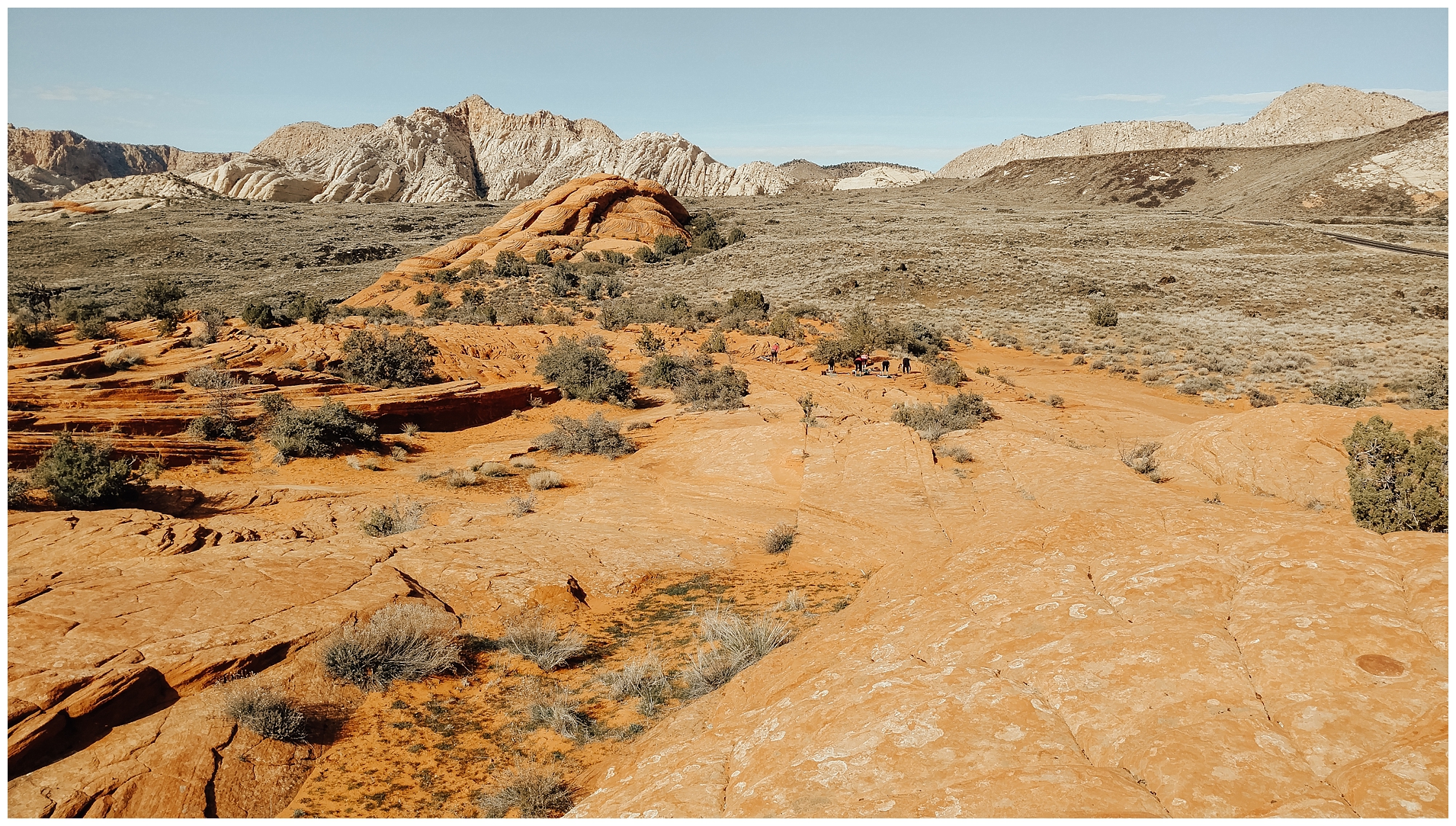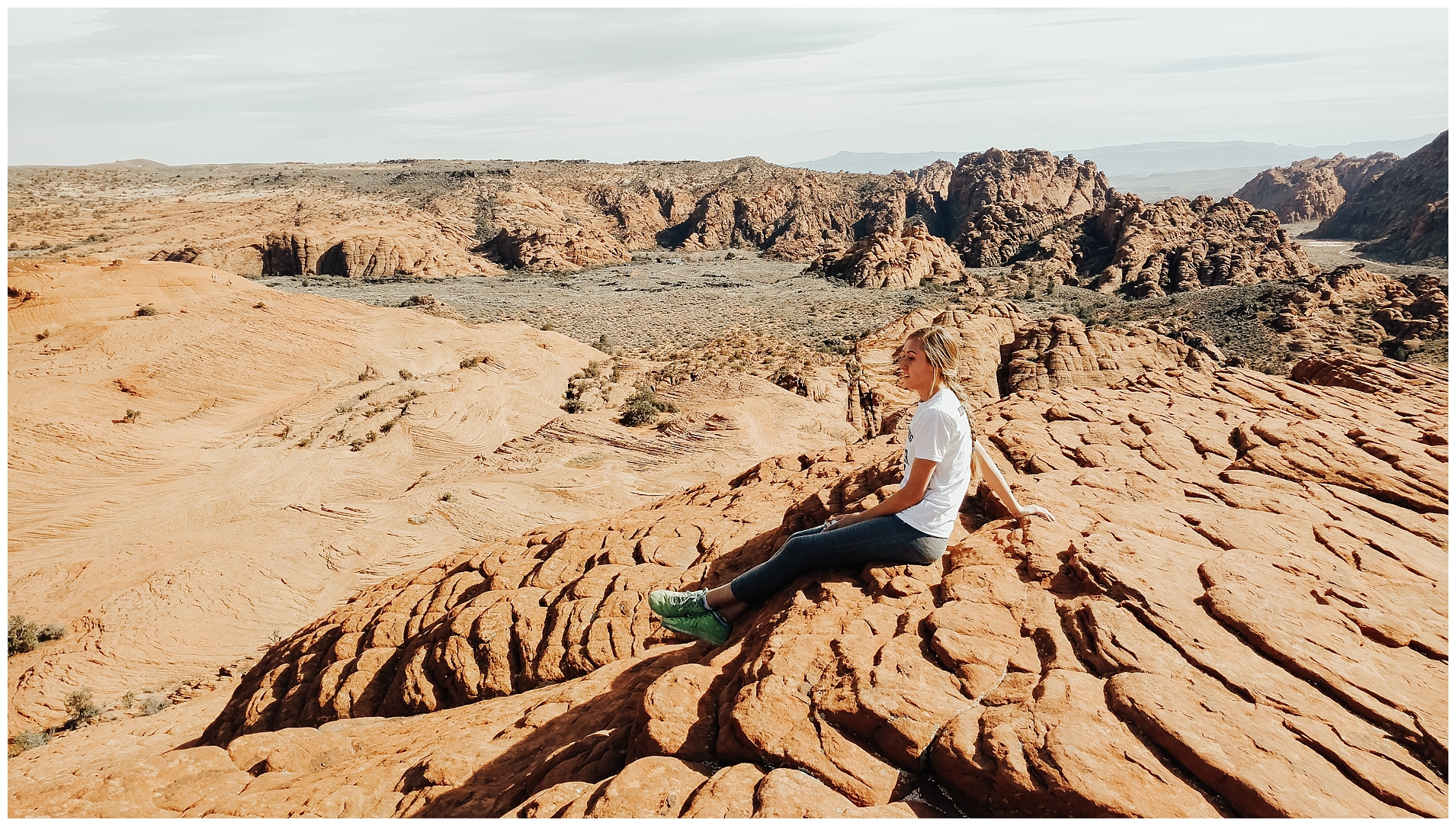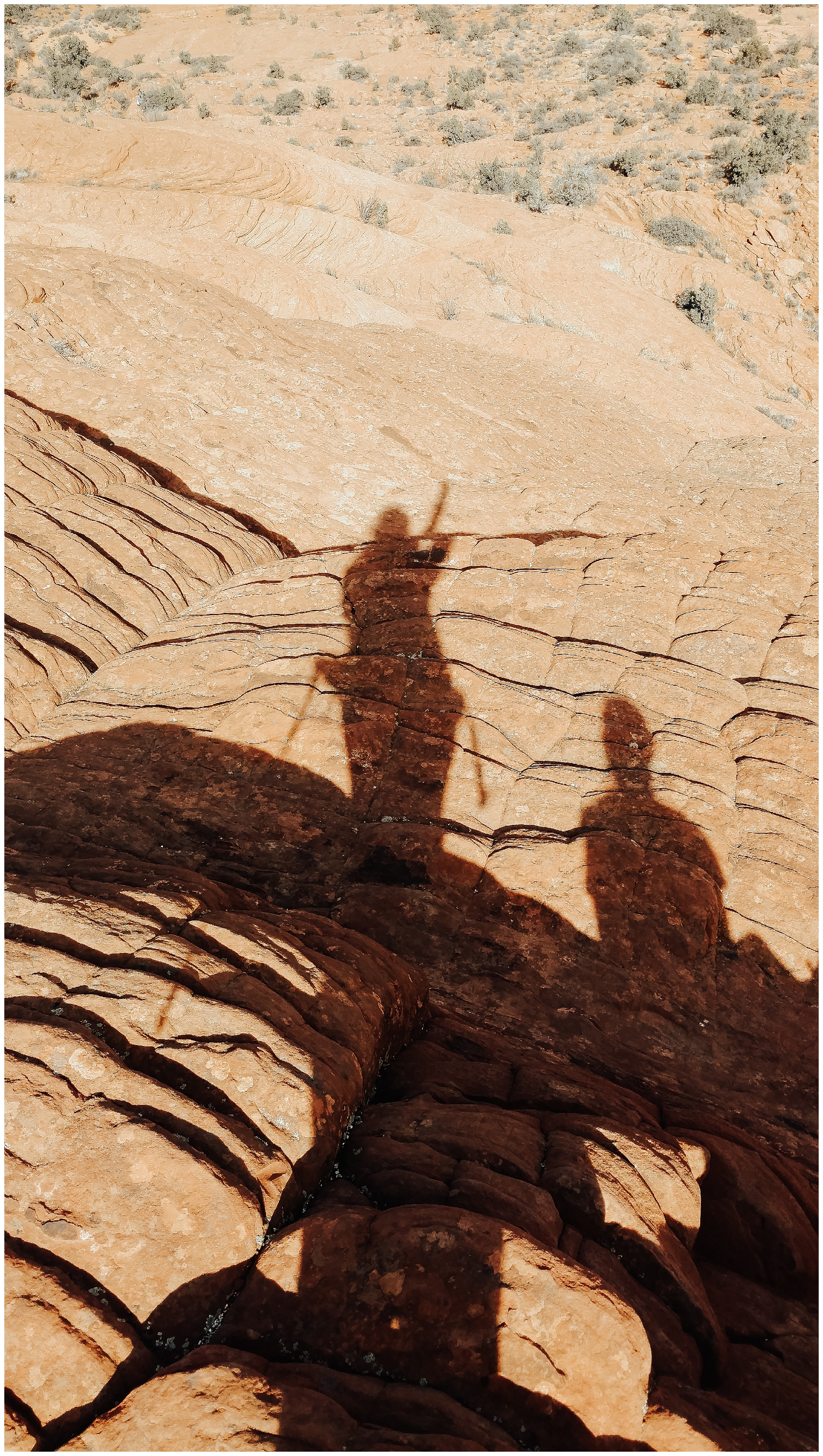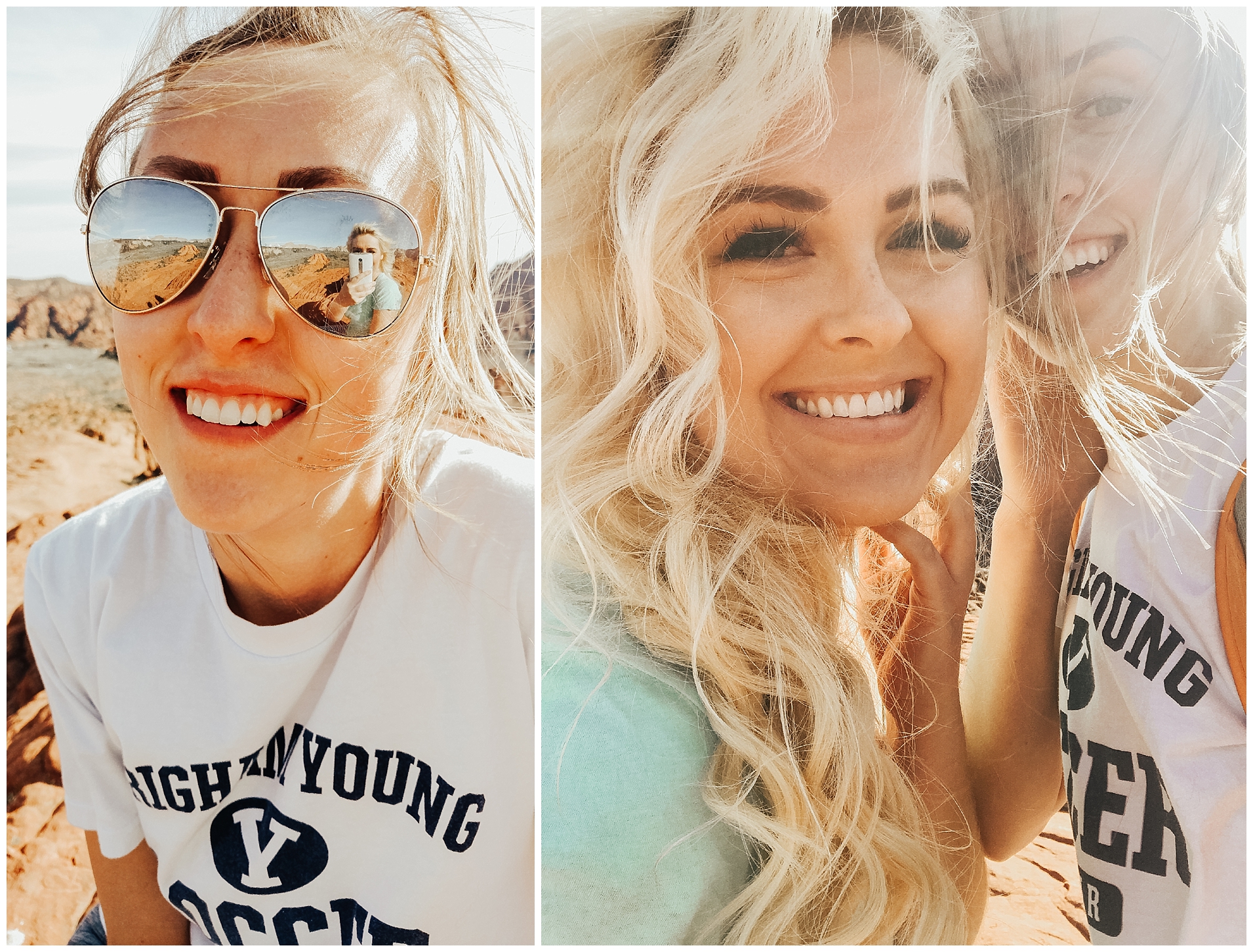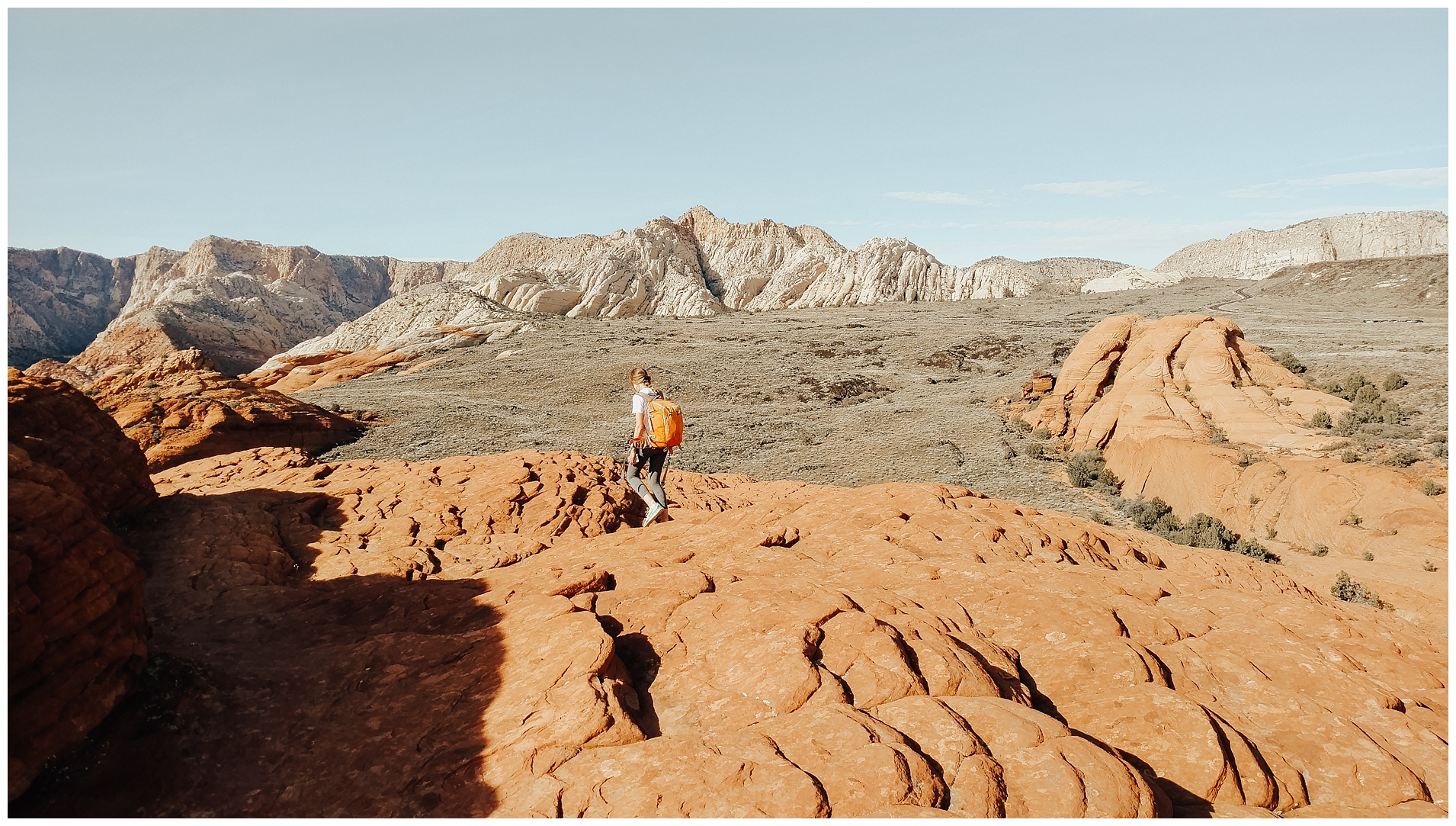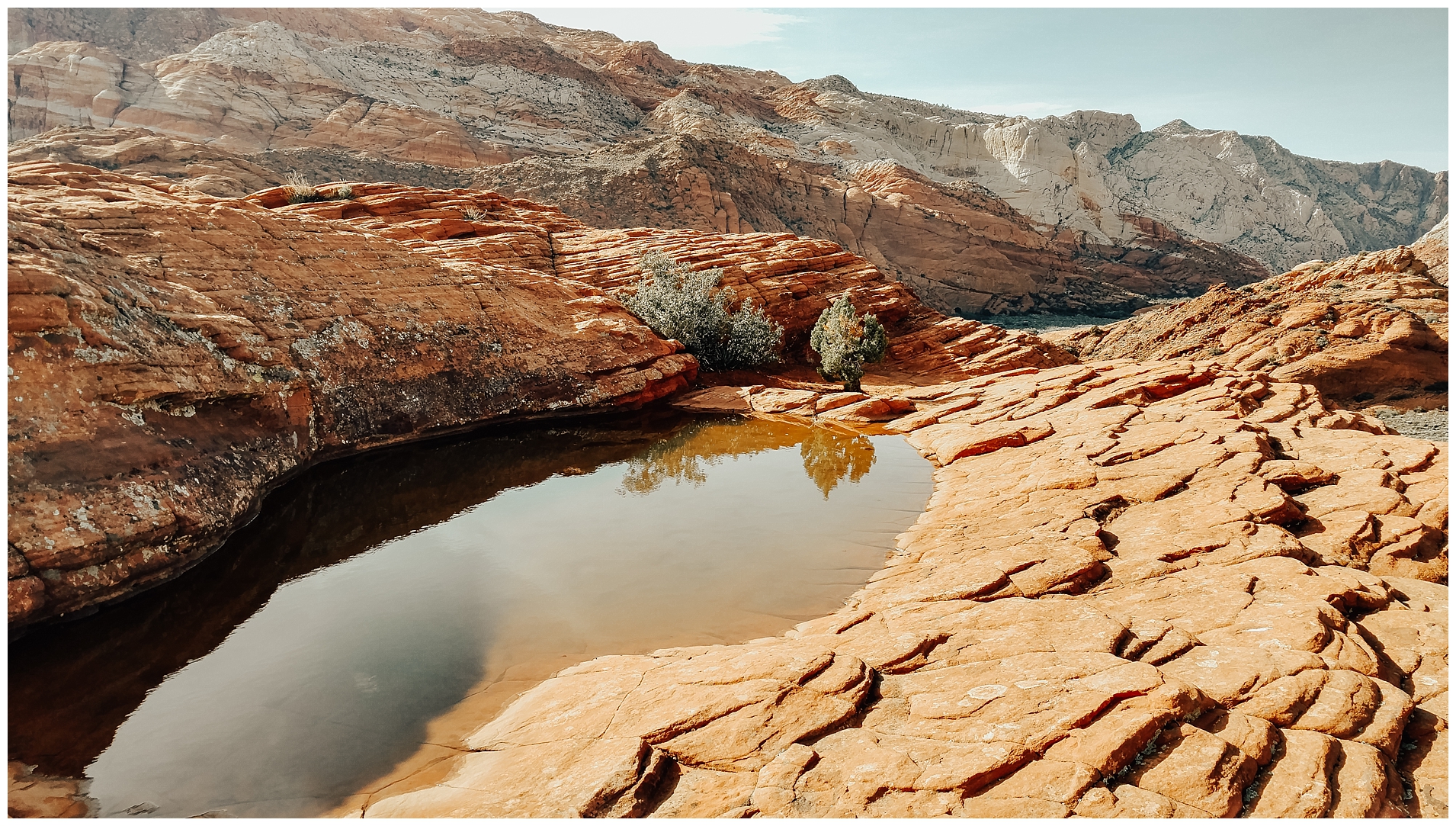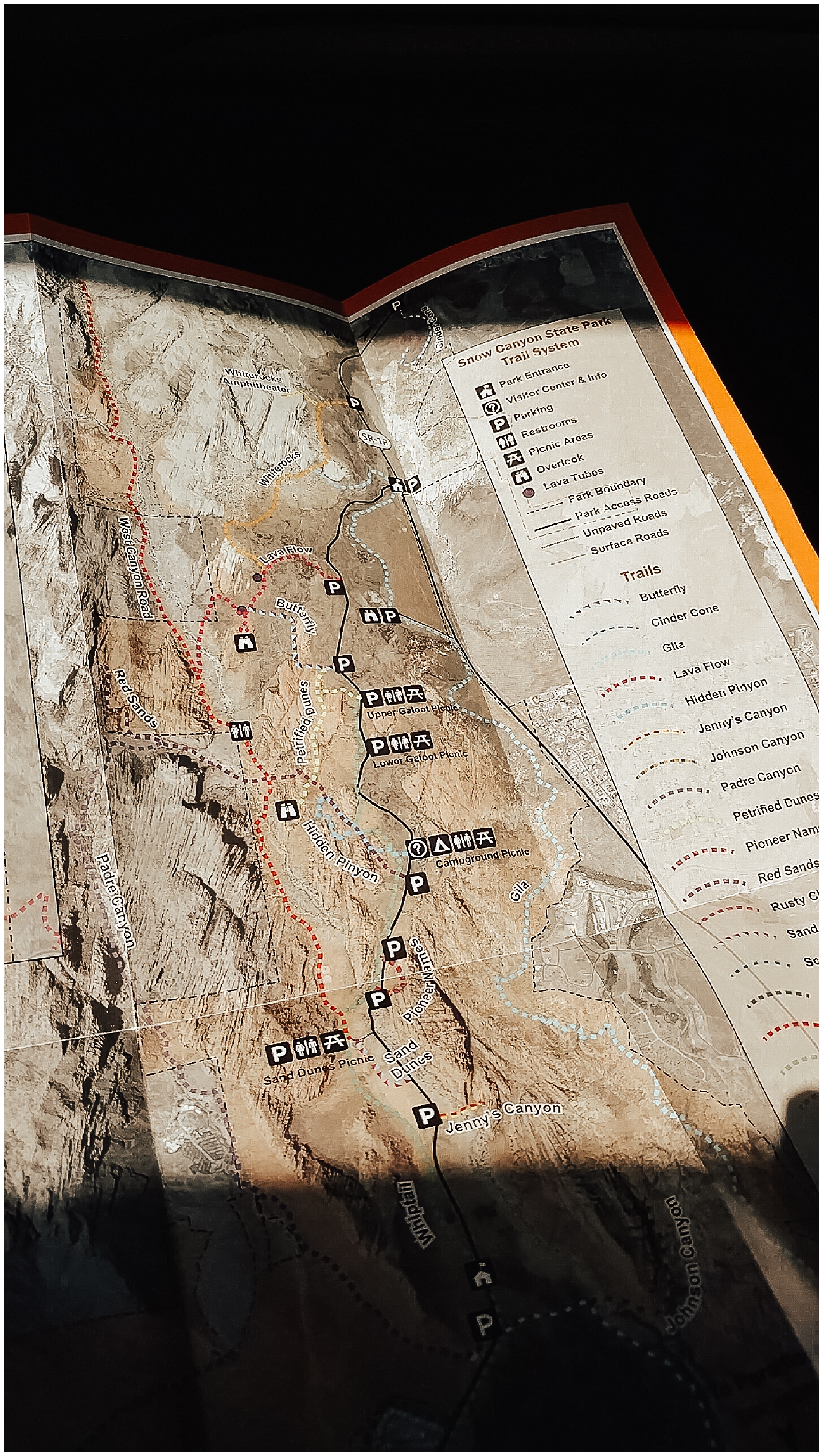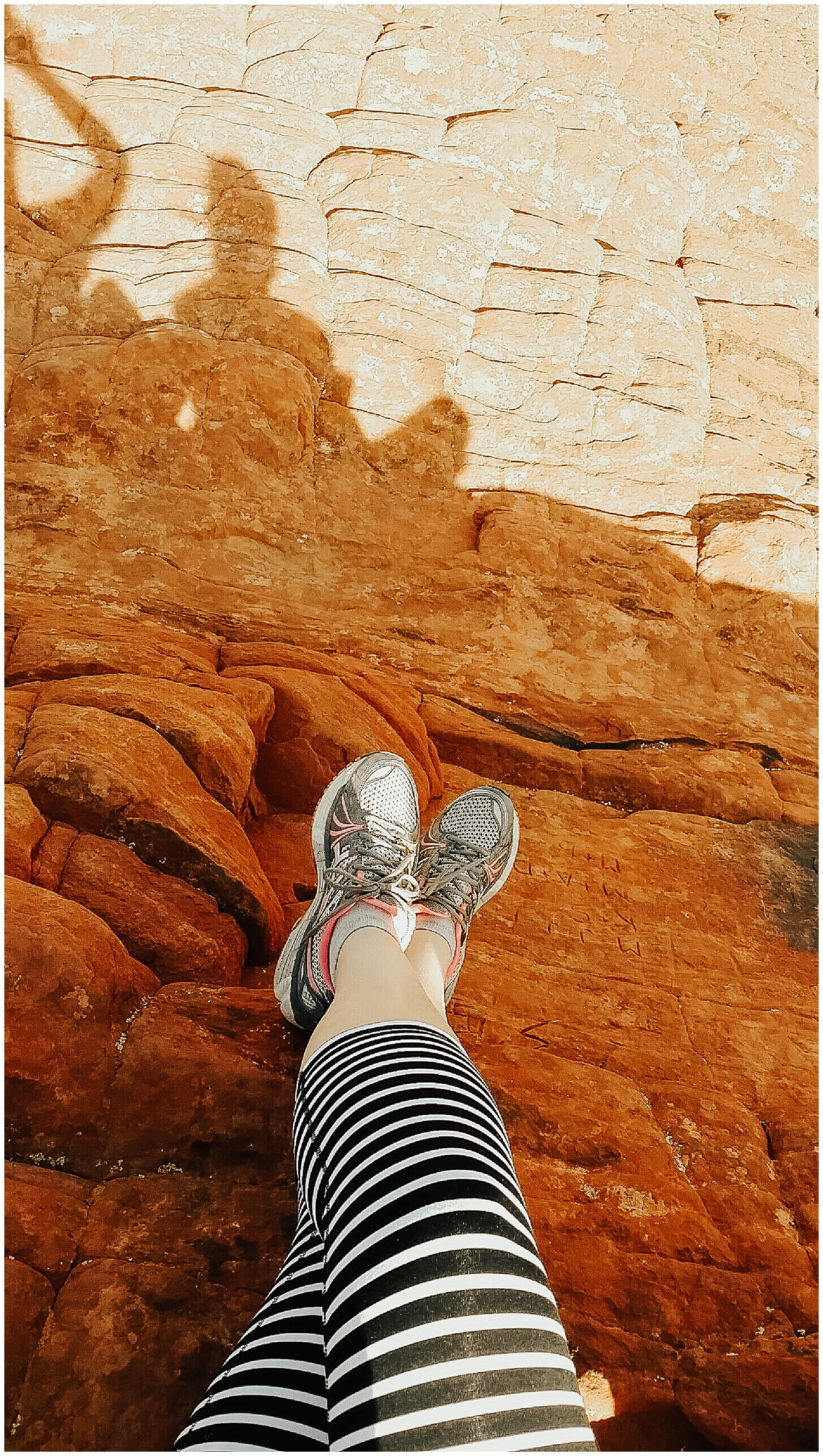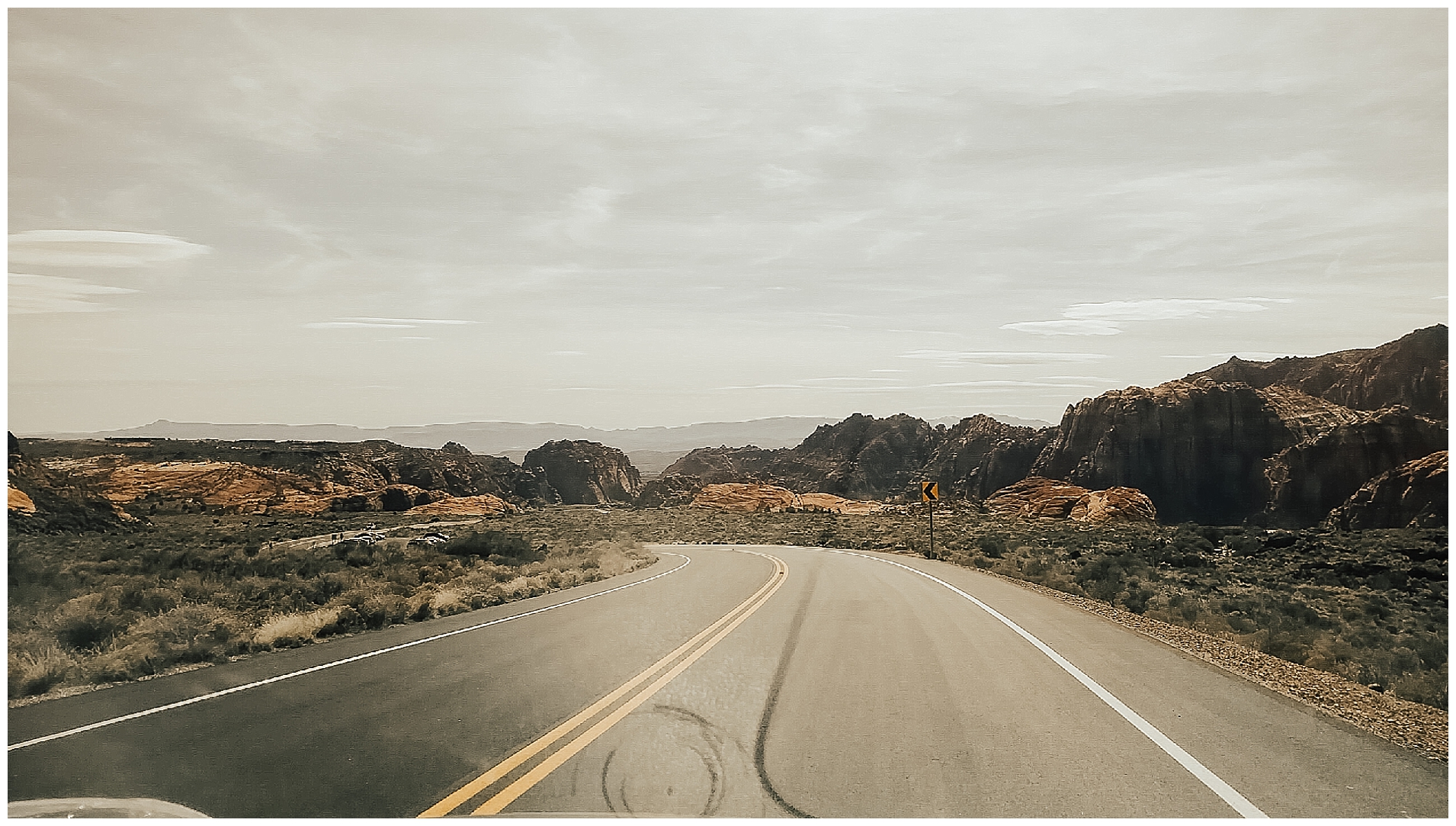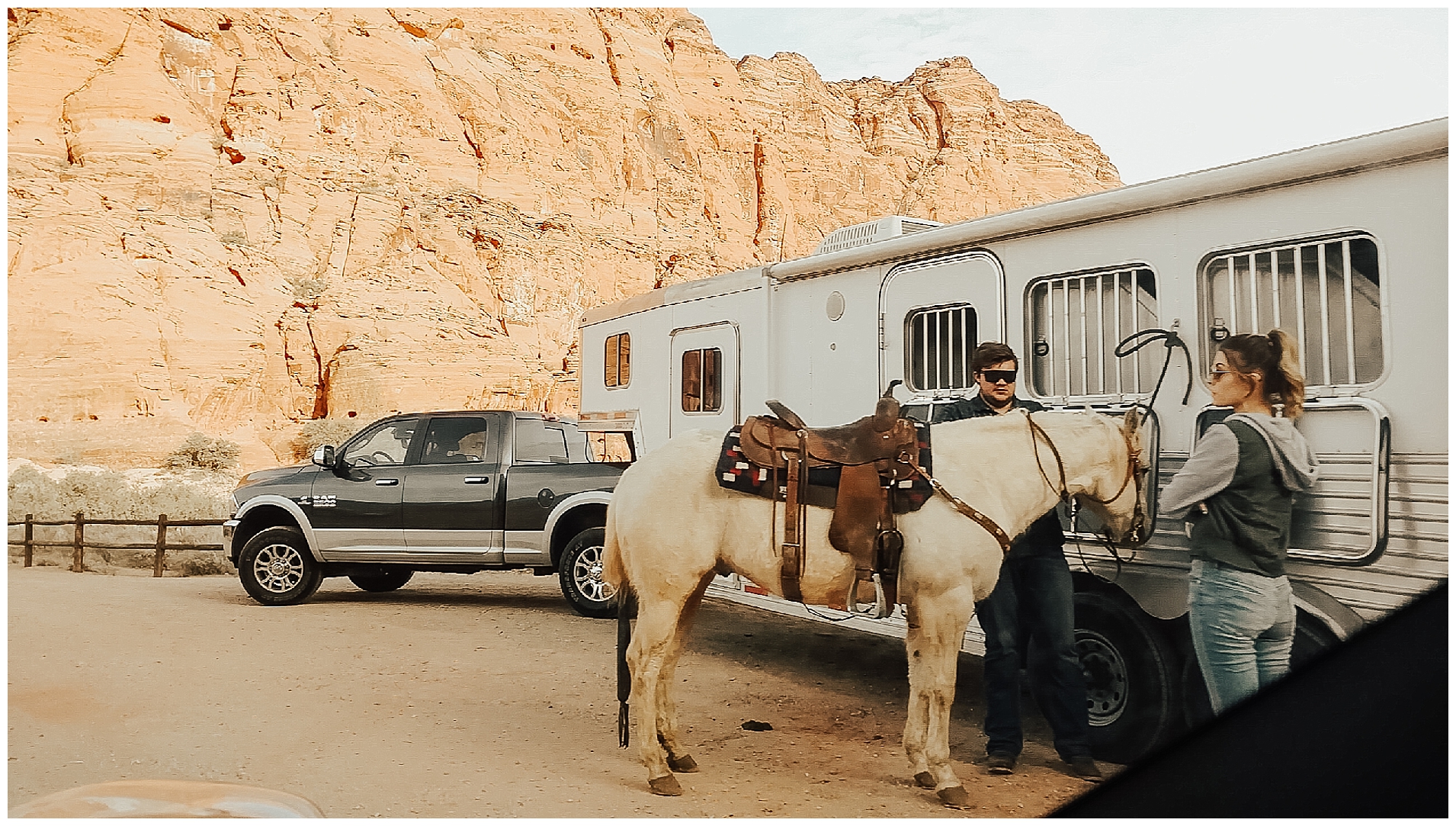 and then we saw the most beautiful sunset on the way home!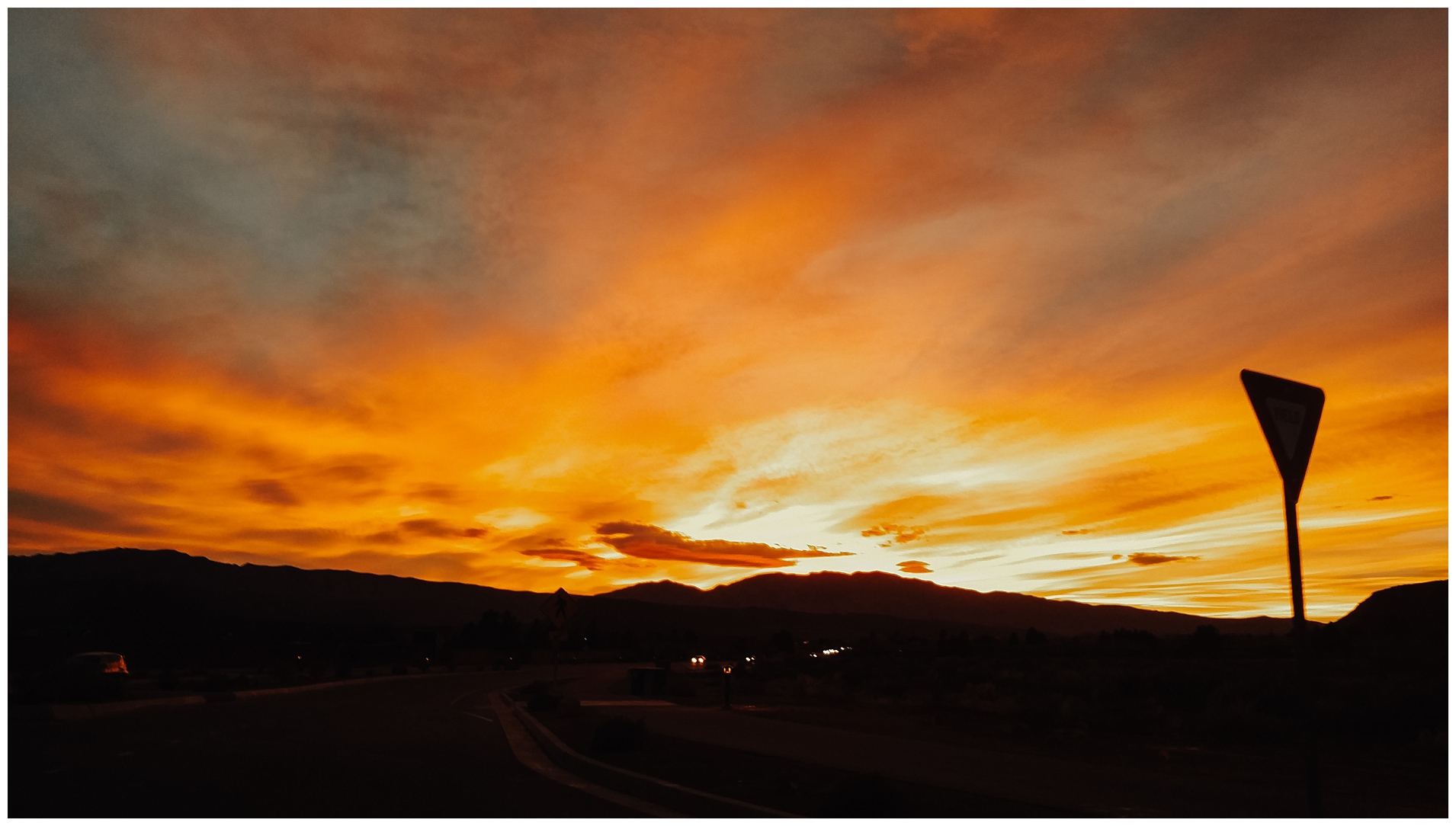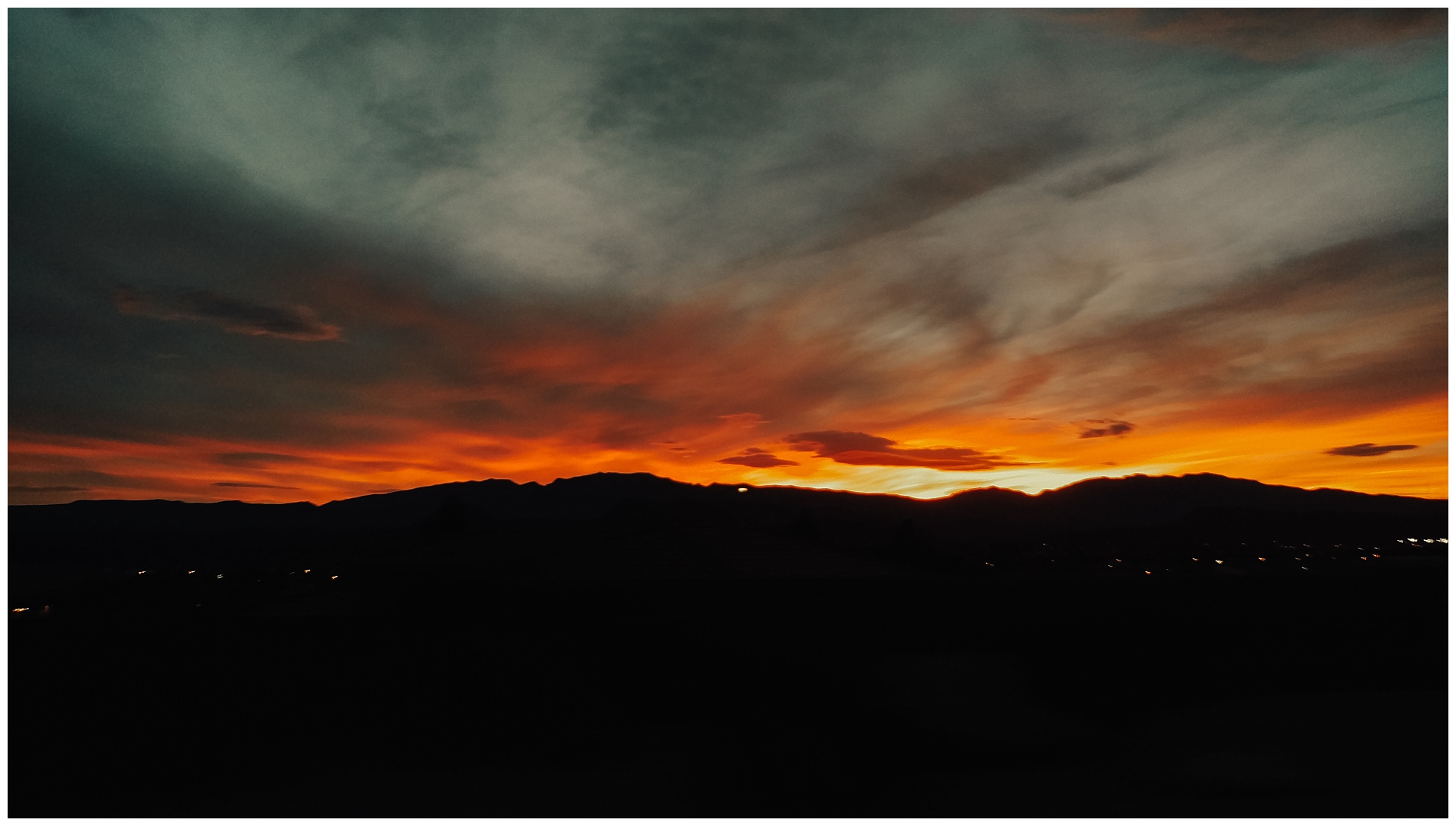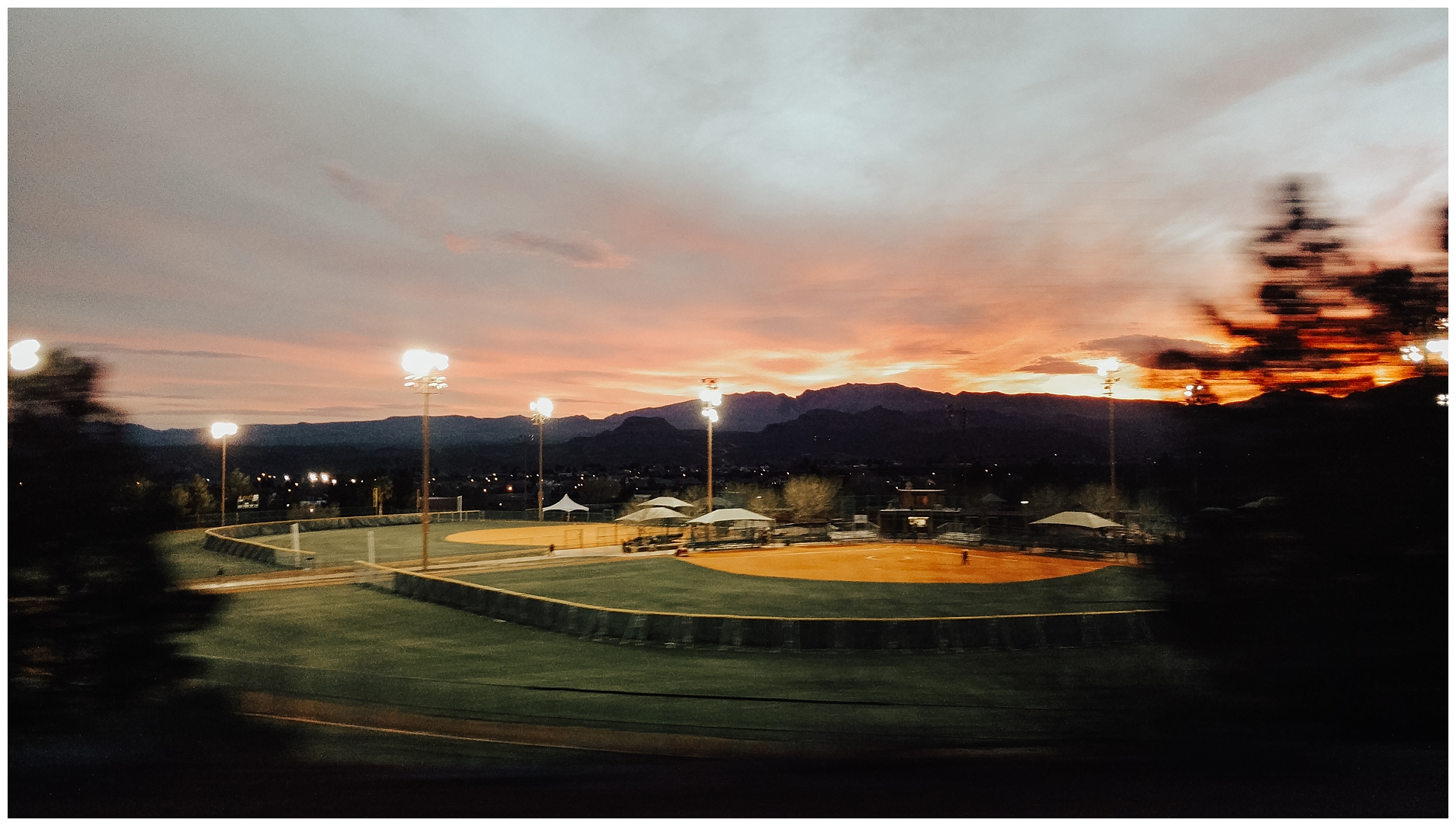 St. George Trip from Alice Zeus Cannon on Vimeo.
We love Aunt Caren more than words can describe.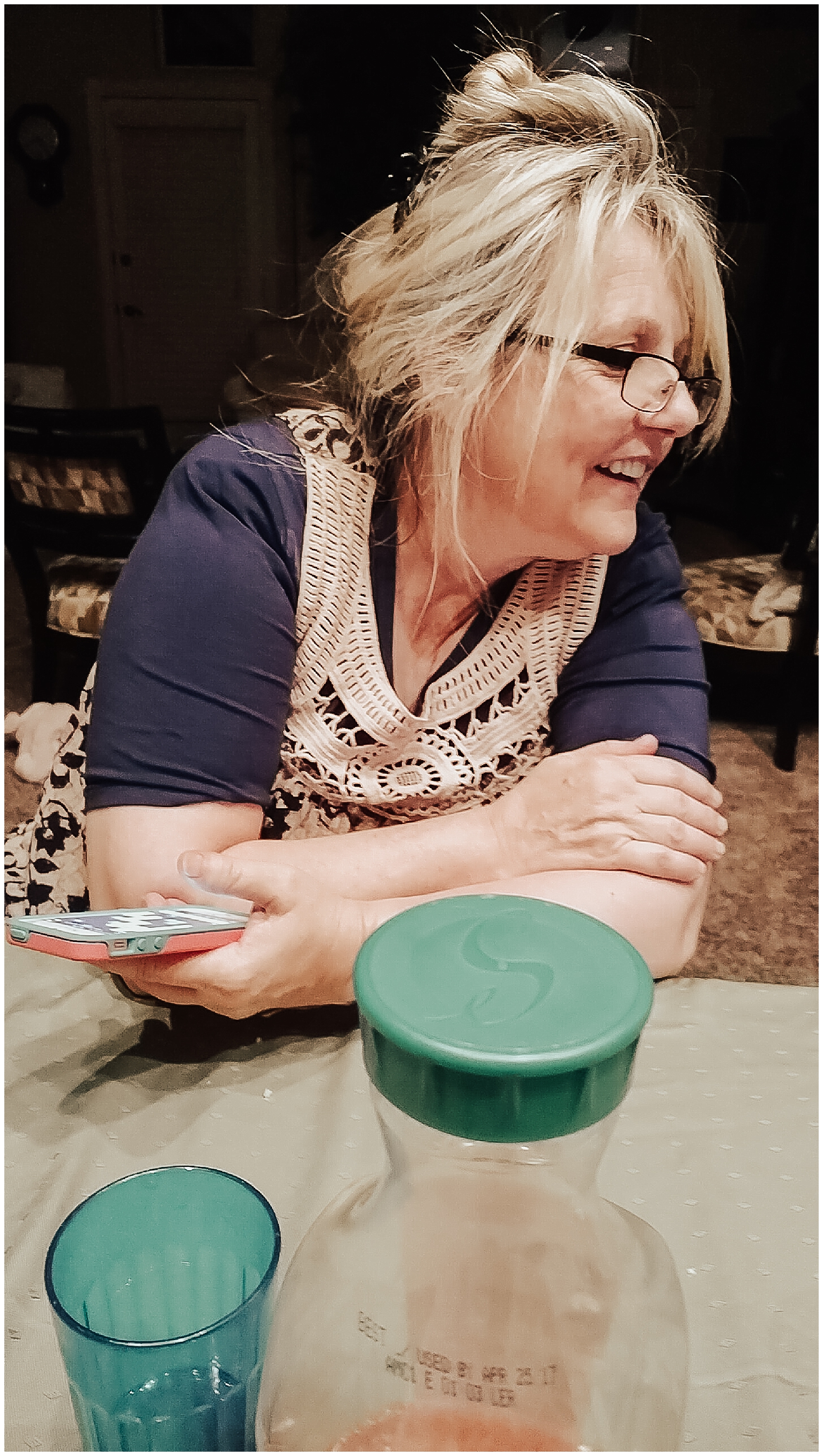 and I also love love love Robyn. We have so many more adventures coming our way.