I didn't post an update last week because I was just too busy! Also because I just didn't have the energy to sit down and recap my week. So this week, we get the update x2!!! I have done so much in the last two weeks, but let's be real, I do a lot every week. (Including dropping my computer on my mouth, which literally just happened. Hahahahahahah only me.)
Two weeks ago, I was finishing up my trip to Idaho! I went to church with my family, and for Sunday School, I went with Hannah. She is one of the family history people in our ward because she is so good at it. That was awesome getting to go watch her help people!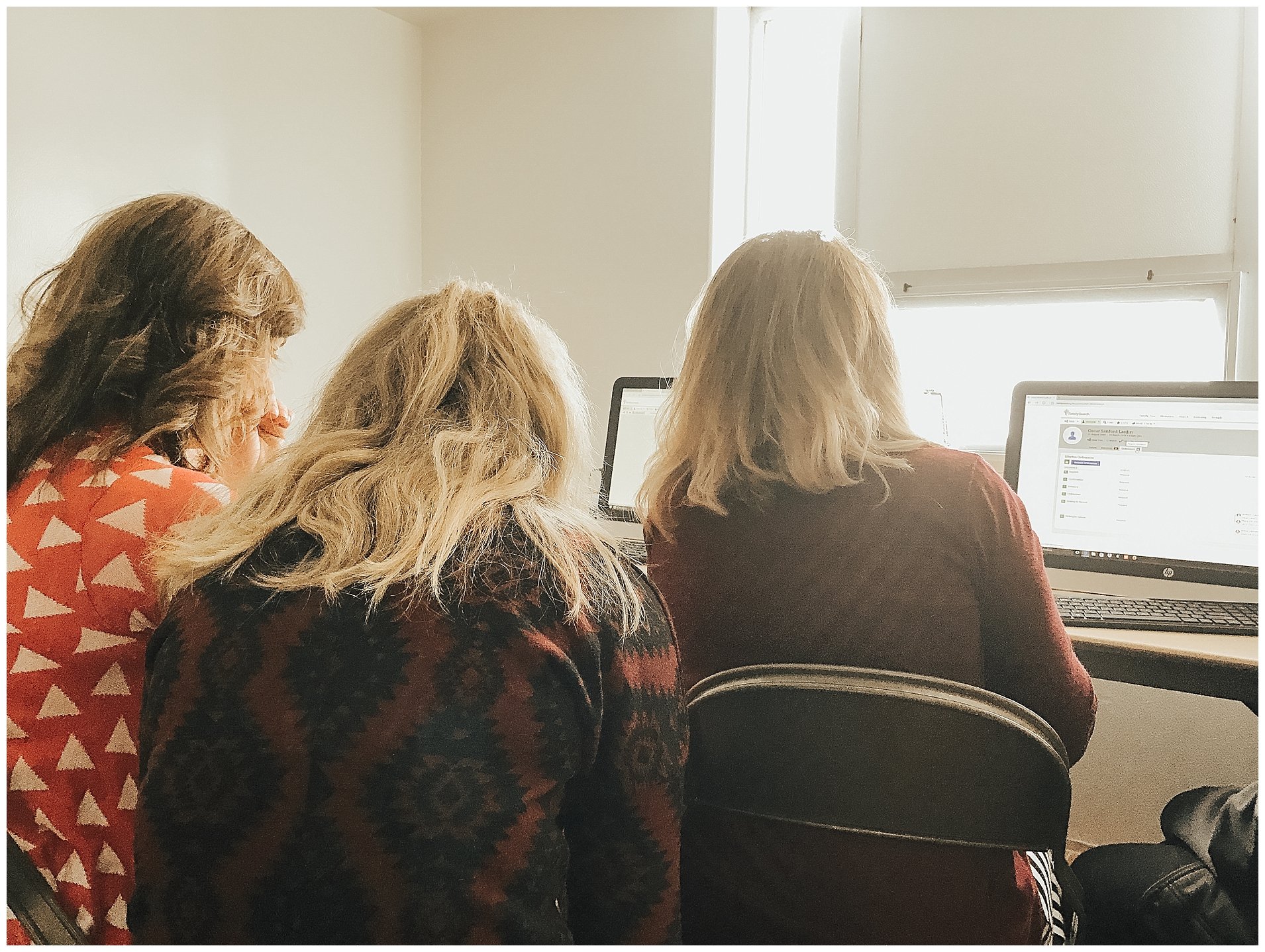 After church, we went to Hawker's to watch the Super Bowl, and of course, Emma was there.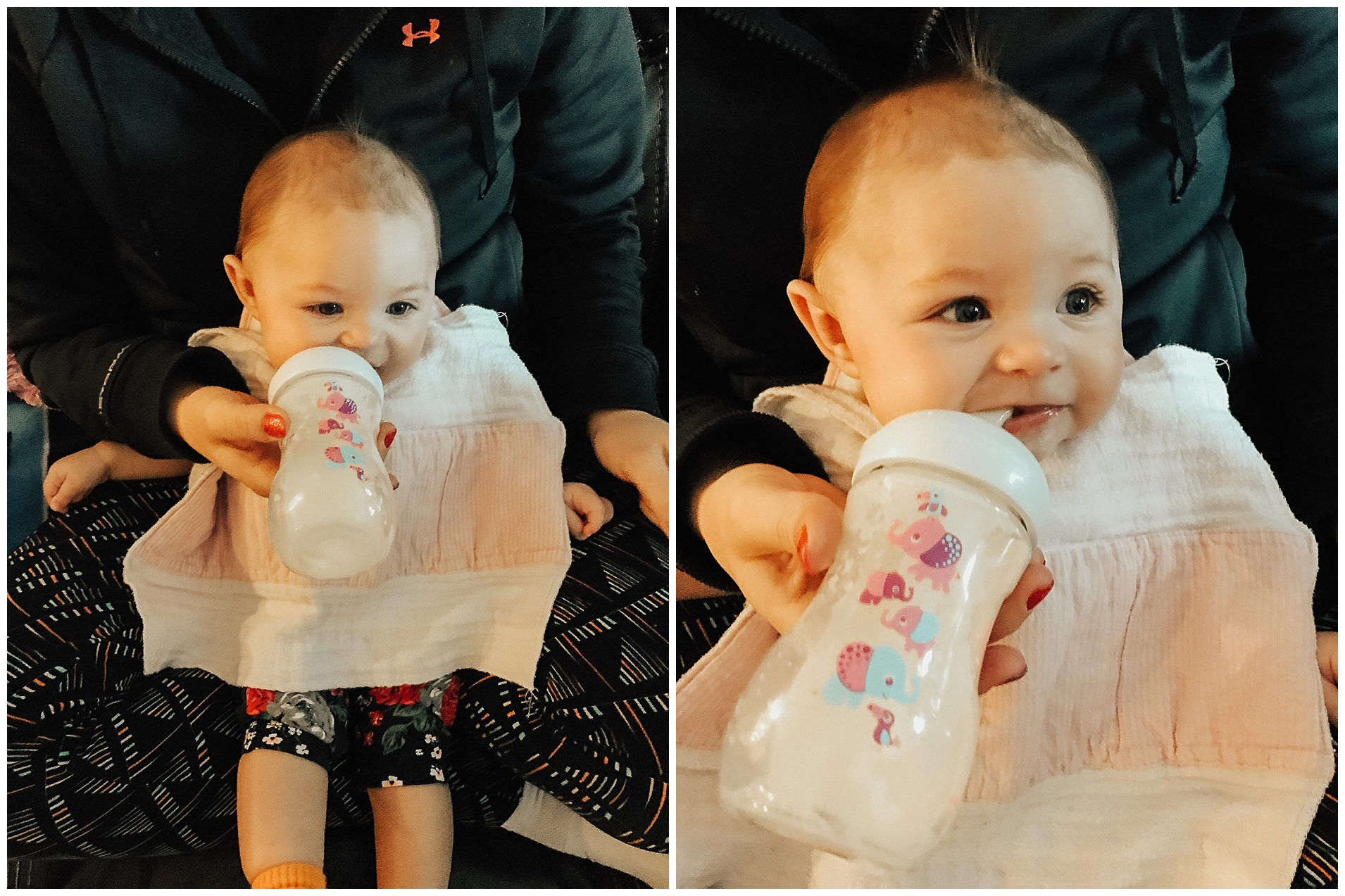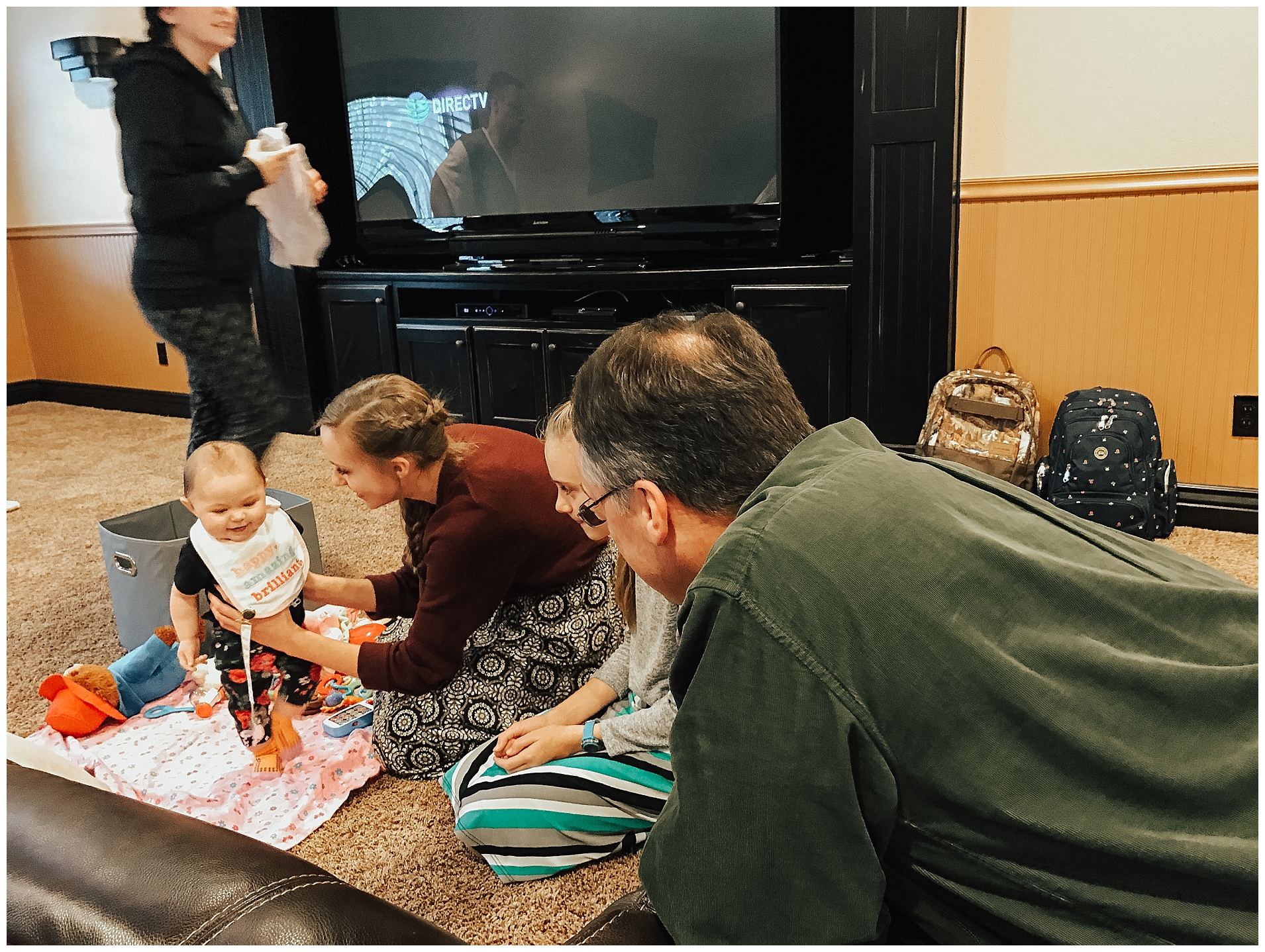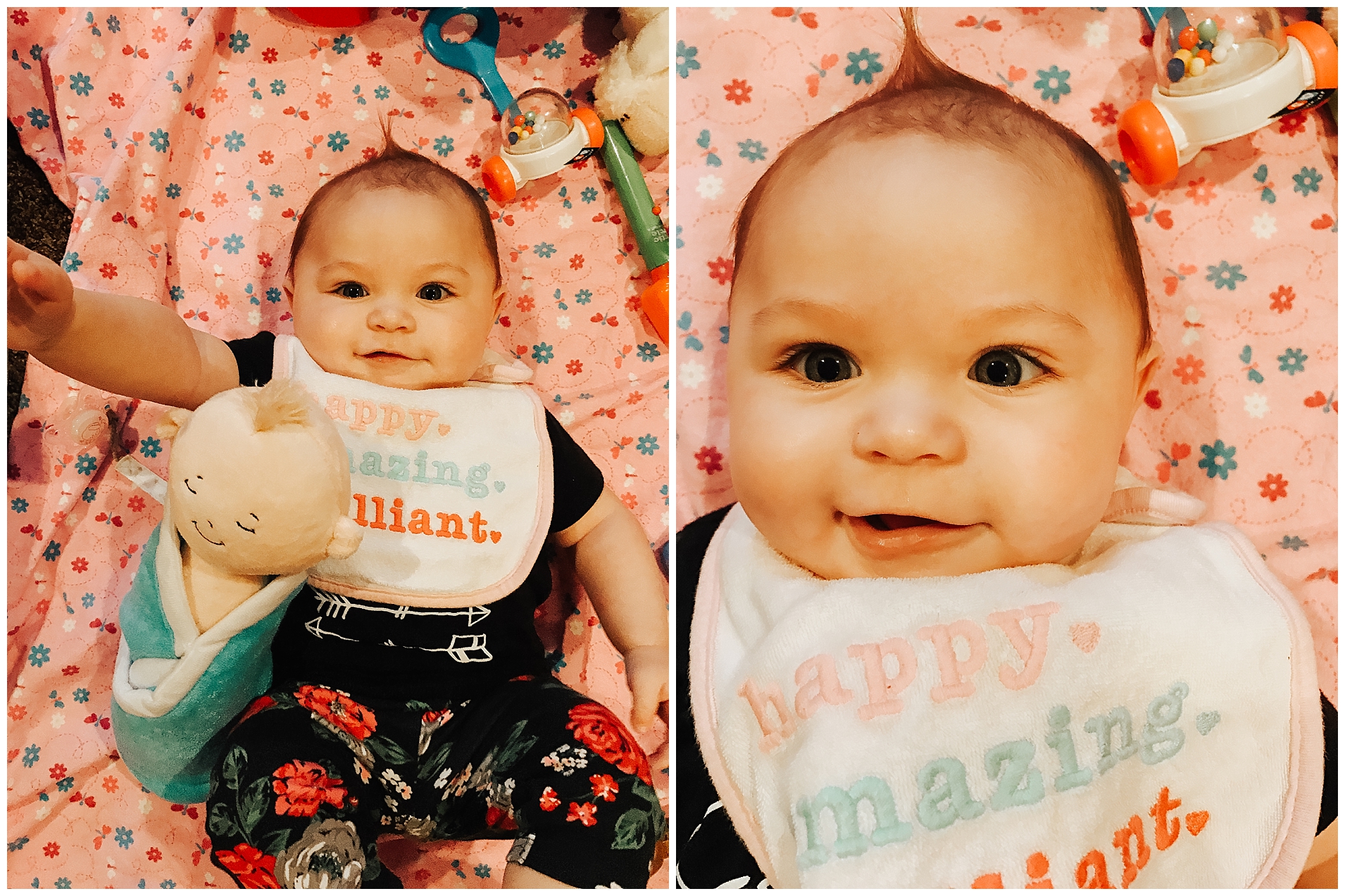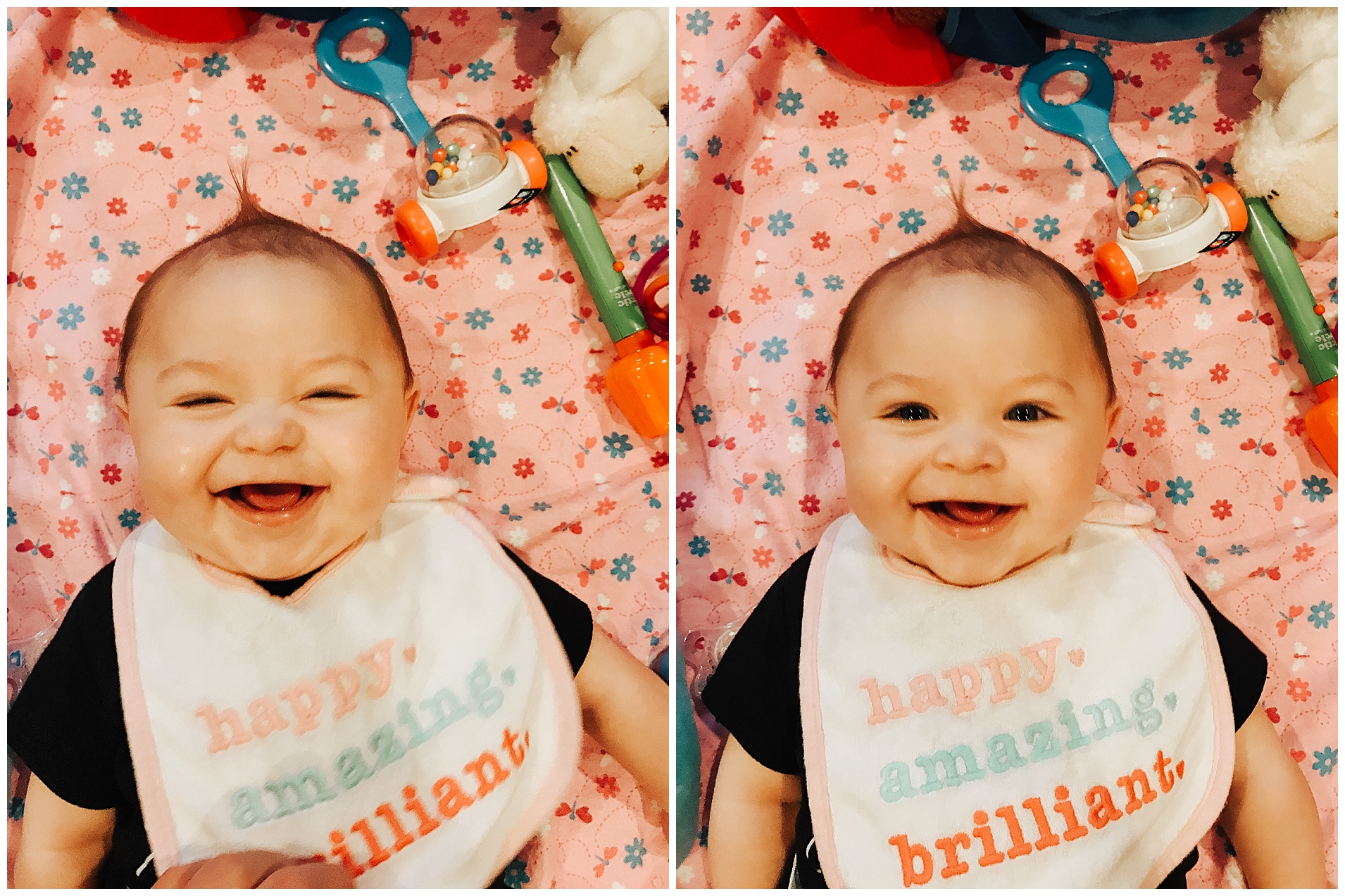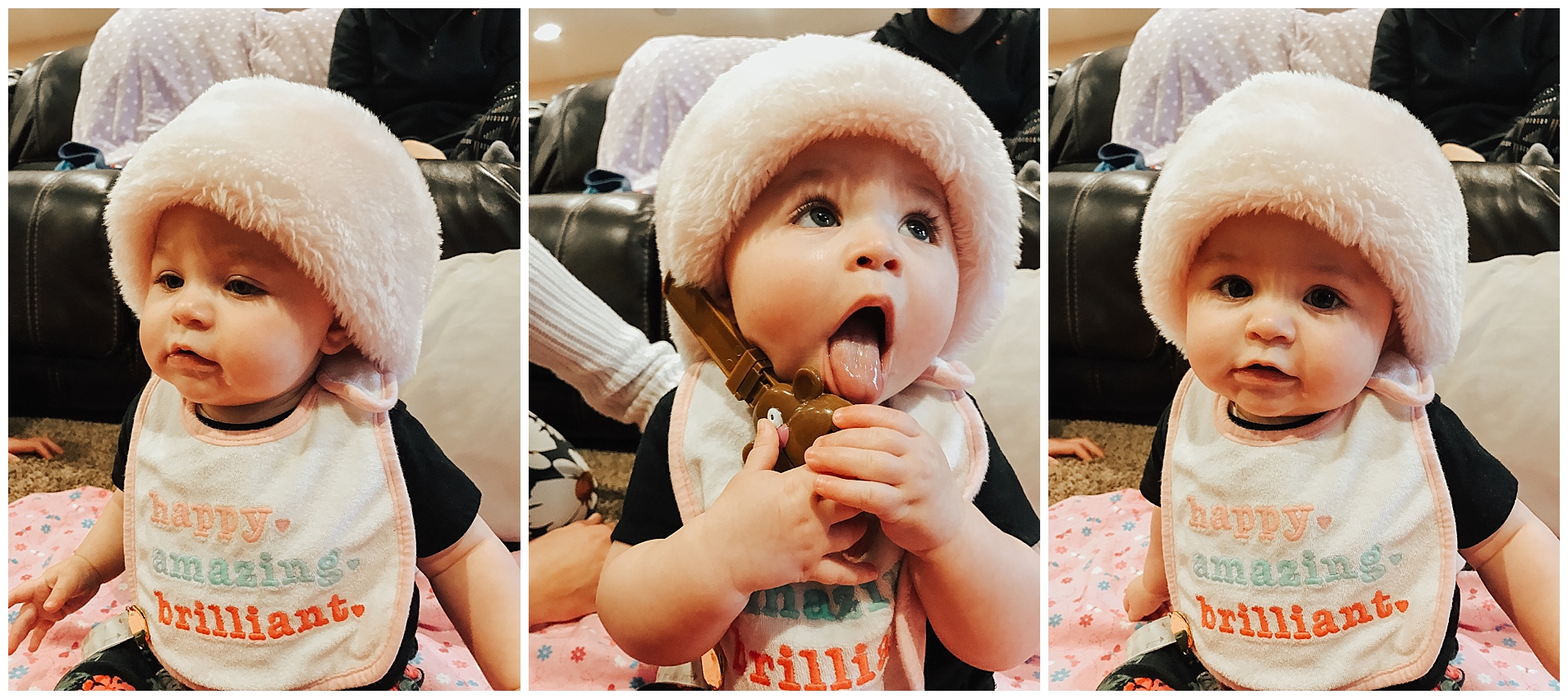 and we had the most delicious food, as always. I love the Hawker's & I love hanging out with them.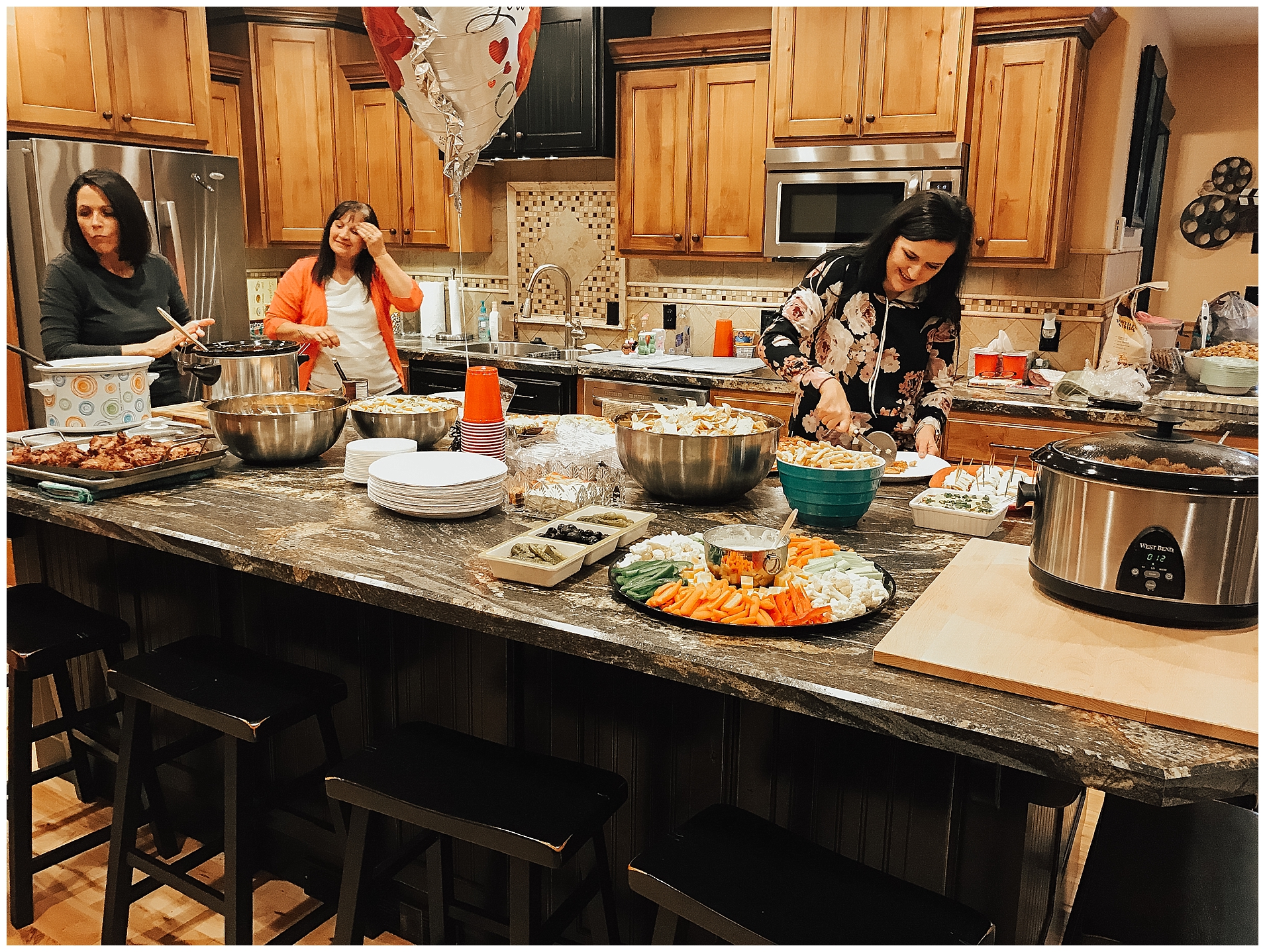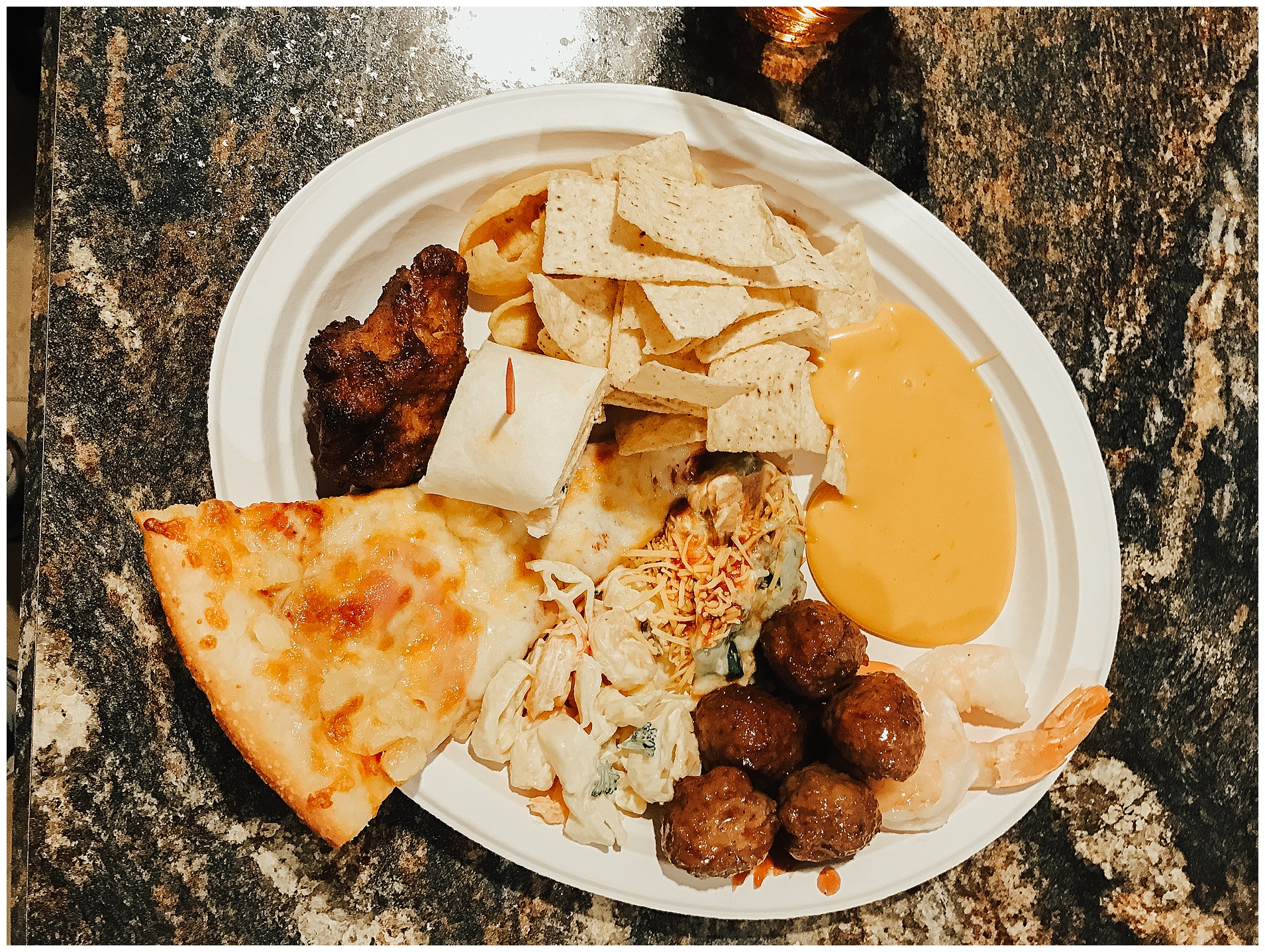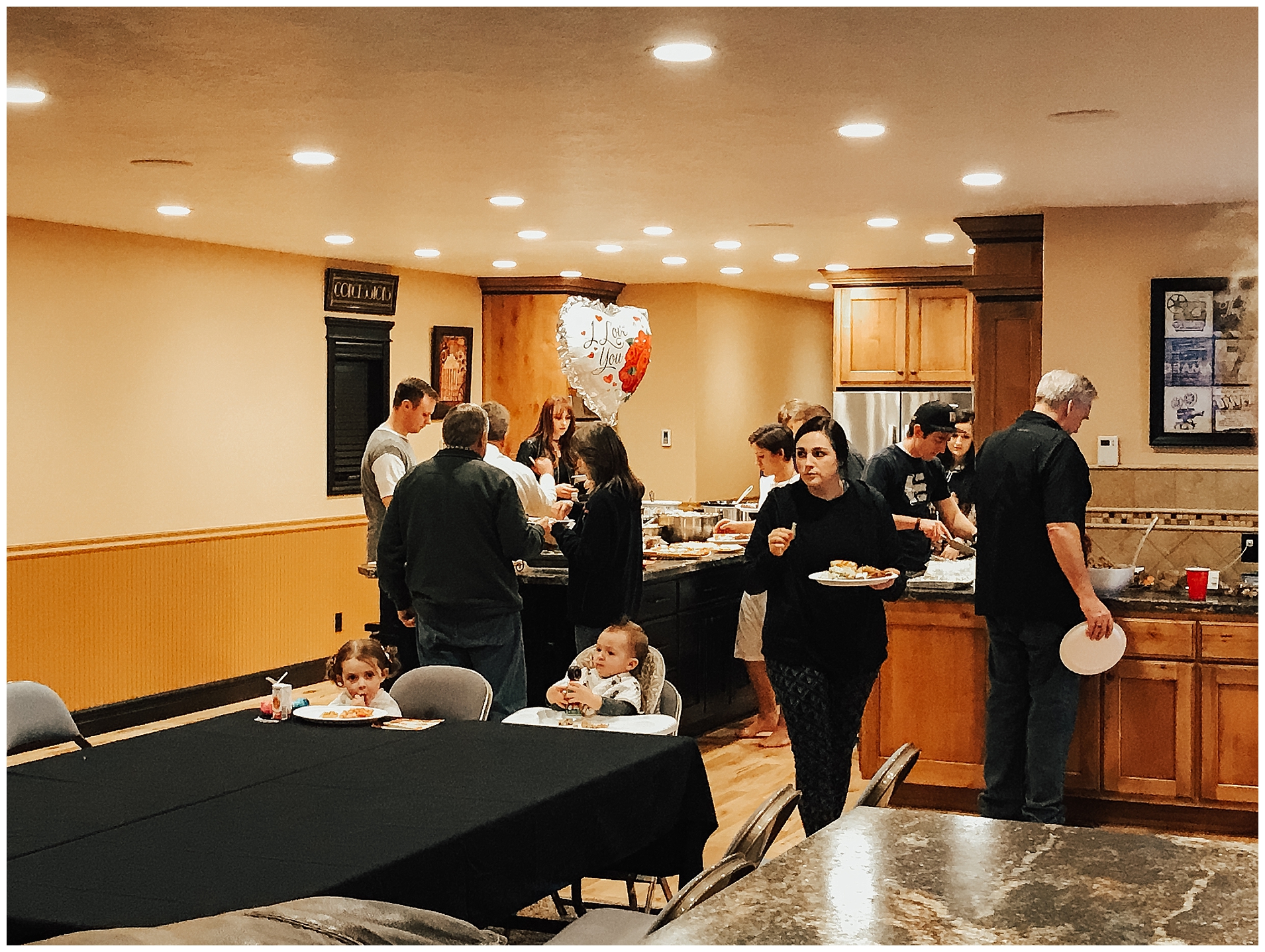 Anyone who really knows me knows that I absolutely LOVE fortune cookies. I believe that if you eat the whole cookie before you read it, the fortune will come true! Ok, not really, but it is still kinda fun. 🙂 Yes, I ate the cookie before I read this, and yes, I think it has come true. Hahaha…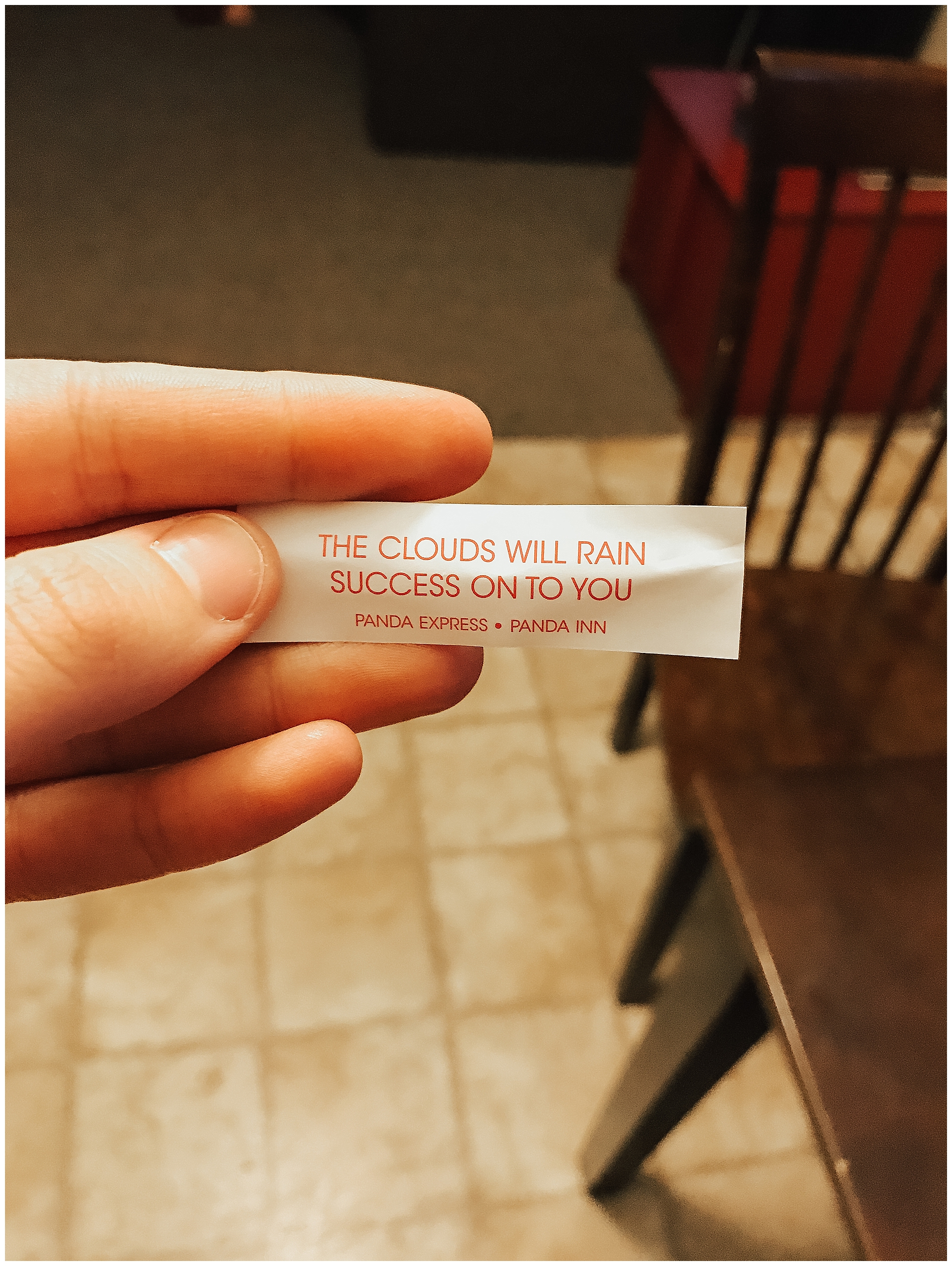 On Tuesday night, I went and watched La La Land! I would give my opinion of it, but I really don't want to ruin it for anyone else….so feel free to text me or message me with your thought if you really want to!
Wednesday, my midterms began. Because of that, two of my three classes had been cancelled. This was such a tender mercy because I got a call that morning from my friend Amanda, and she needed to go to the hospital. Since I didn't have class, it wasn't too big of a deal to go with her! We did that Wednesday and Thursday. She is such a trooper.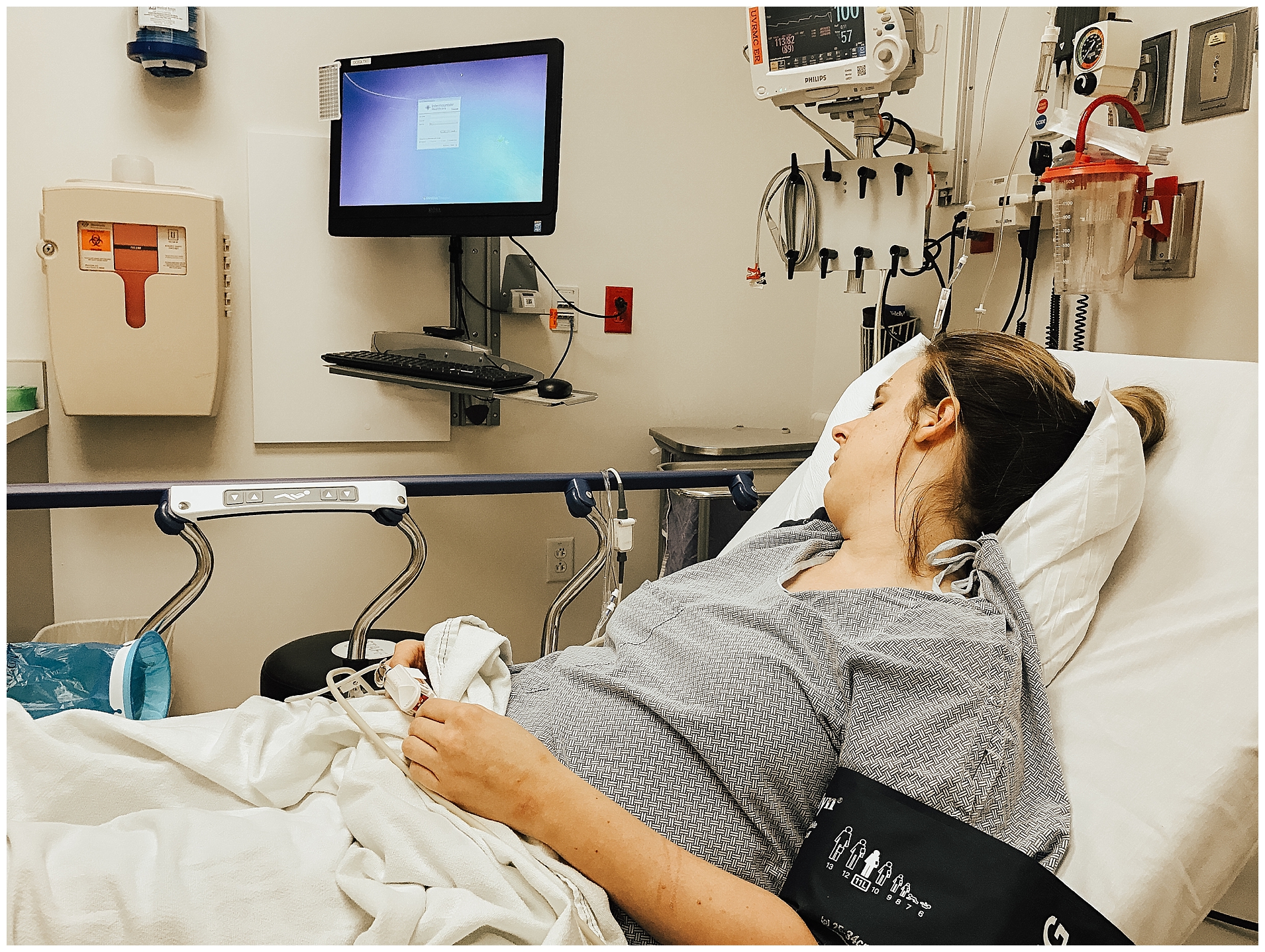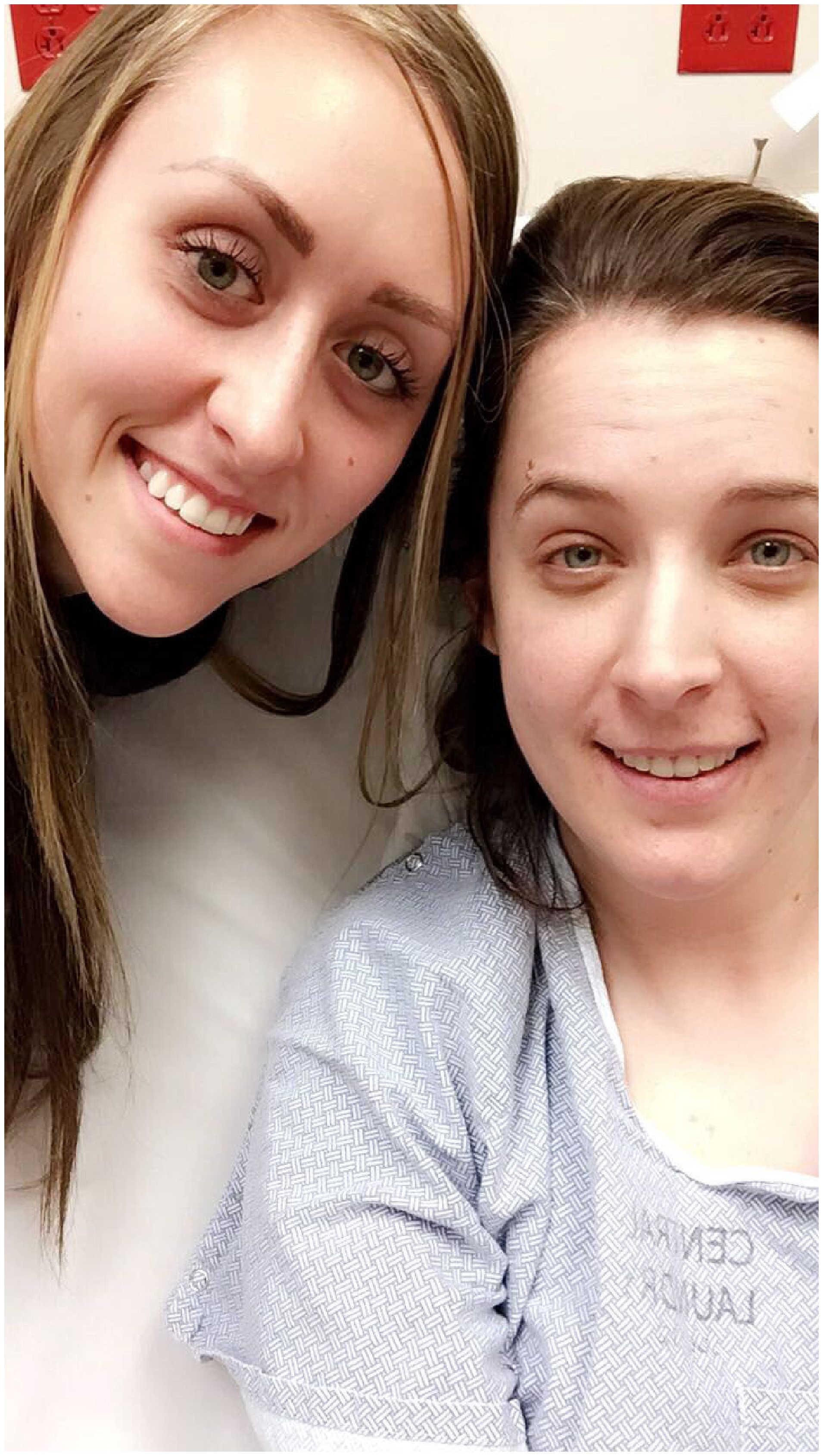 Thursday evening, my ward had a relief society activity. We were just making cookies and Valentine's.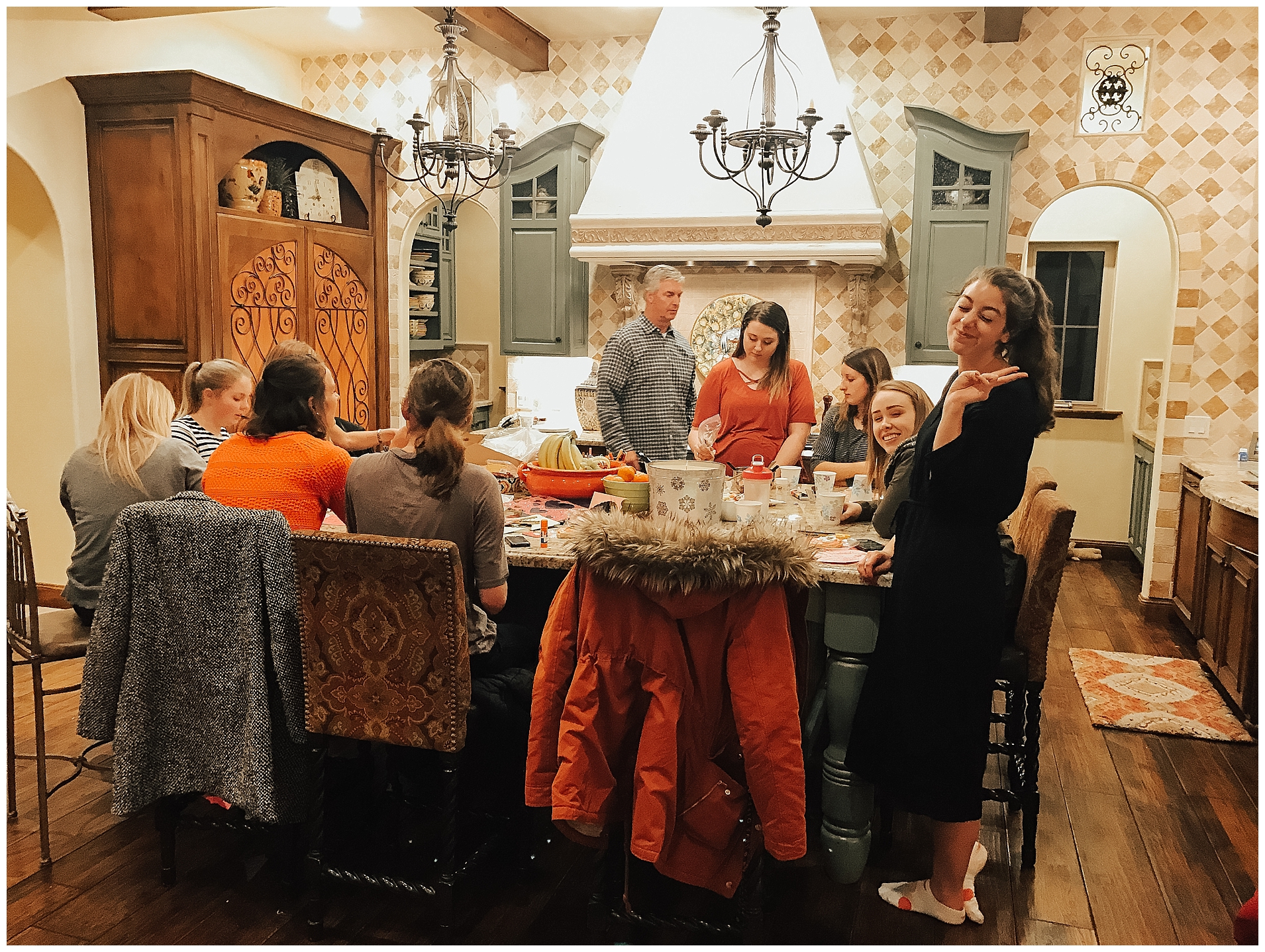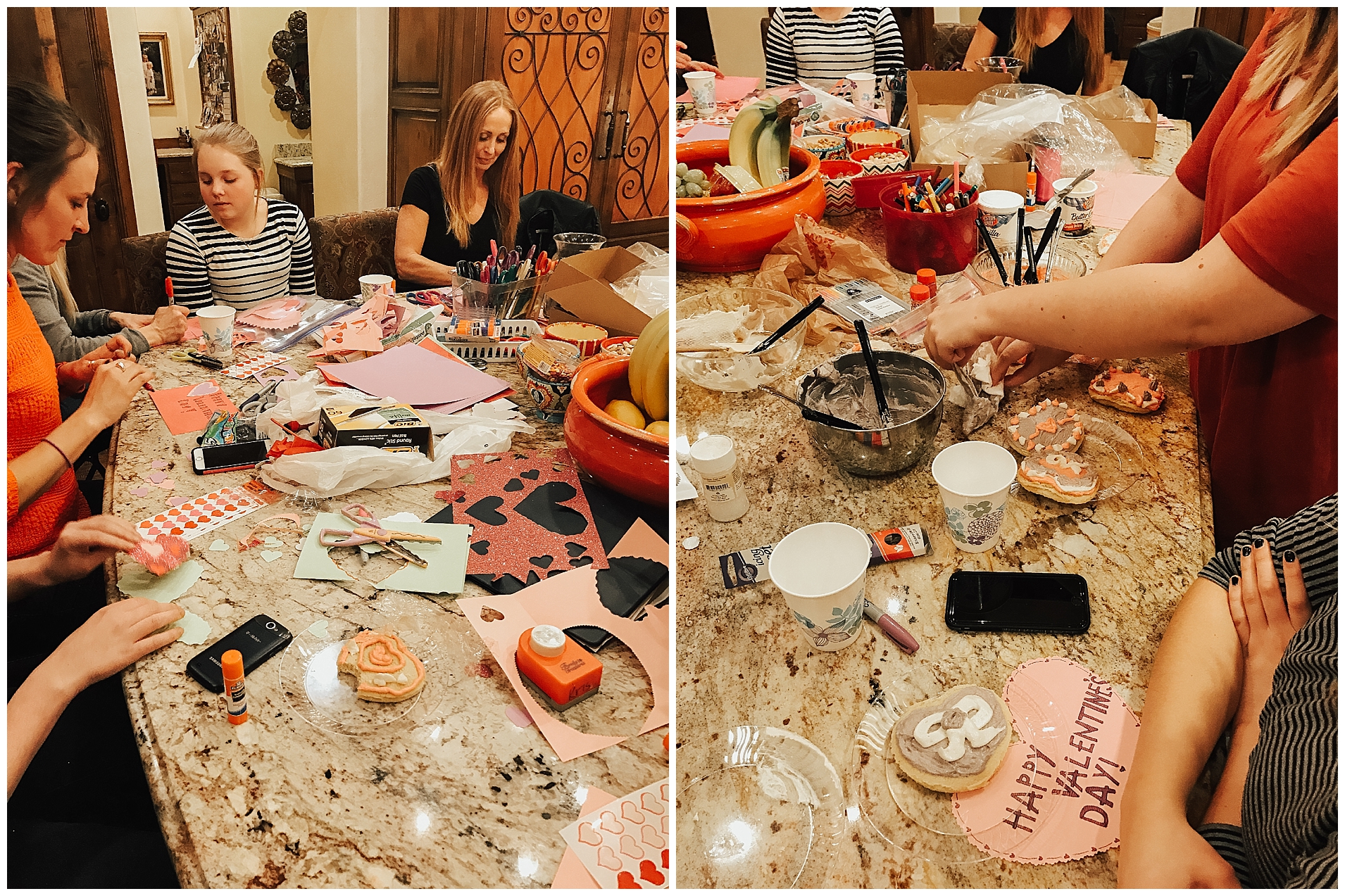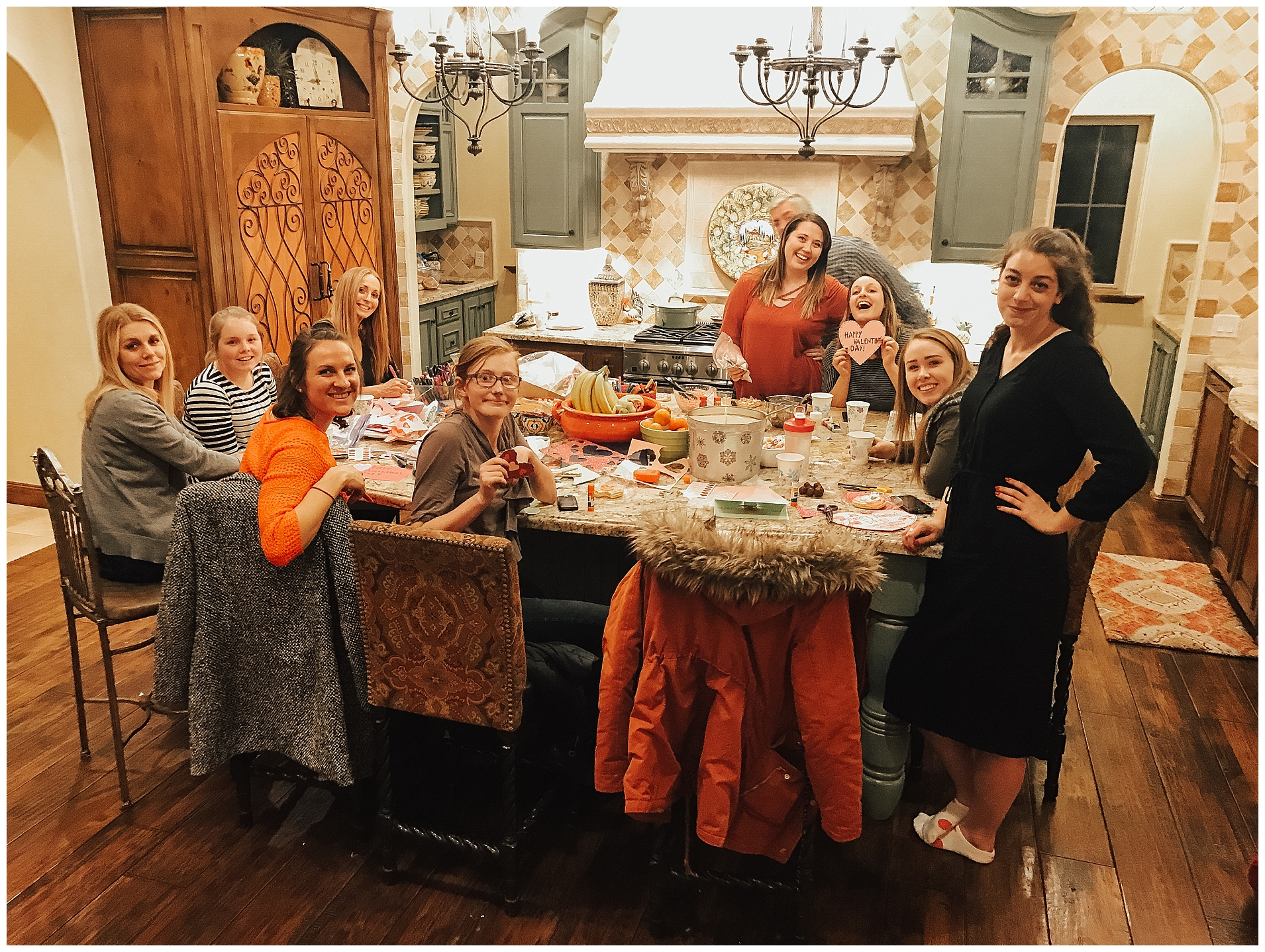 On Friday, I had some photoshoots! Robyn got to come with me. I love her. It rained SO HARD on our shoot, and we ended up only getting to do half of it.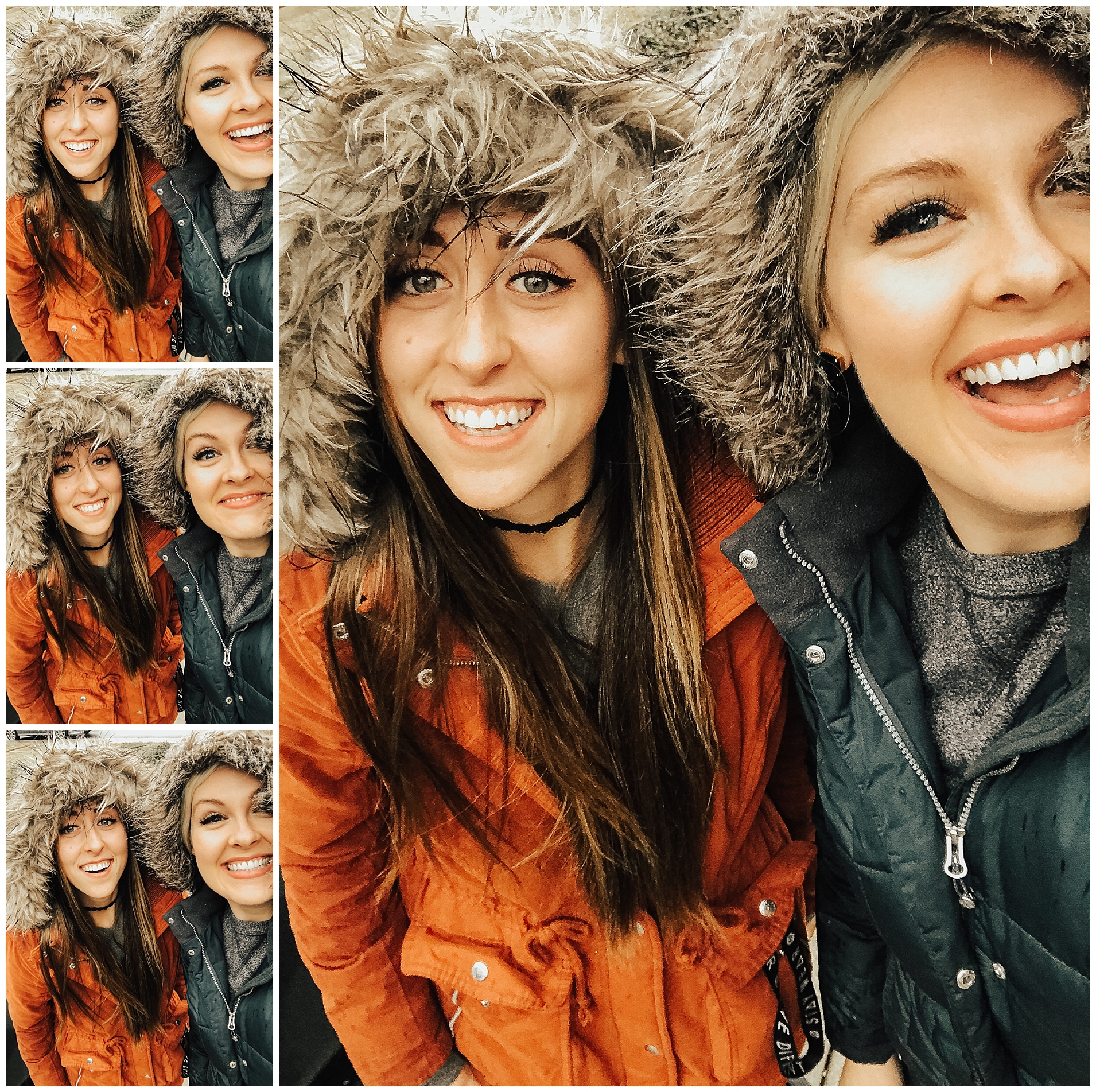 The rest of Friday, Saturday, and Sunday were full of photoshoots, church, Divine Comedy, IKEA, movies, and dinners. It was the best weekend.
Monday, my ward had a dinner for FHE. Tuesday was Valentine's Day.
Ok, I will be completely honest. I DO NOT like Valentine's Day. There is so much pressure associated with it for EVERYONE! Who says we have to have a day set aside to tell people we love them? Can't we do that every day?
Either way, I got some awesome Valentine's. Here are the only two that I took pictures of, hahaha, and they are awesome. (If anyone recognizes the handwriting on the right, let me know. ;))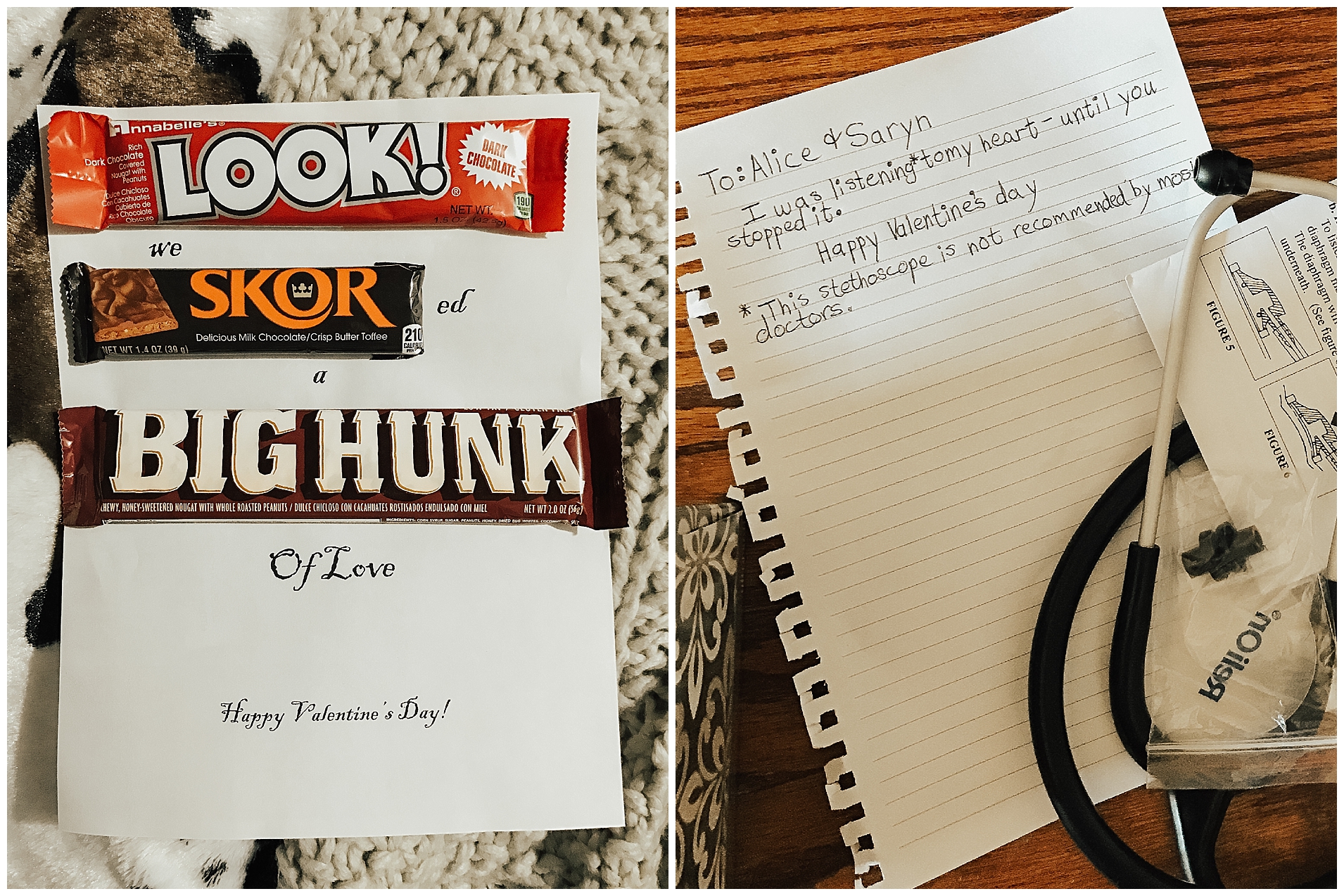 On Wednesday, one of my best friends got engaged. We had been planning this for the last two weeks, and I told Lisie we were going to Salt Lake for dinner. I needed a girls night, and I needed to drop off some jewelry, so I asked if she and Aricka would come. LITTLE DID SHE KNOW, Taylor was waiting in SLC to propose to her. 🙂 I am so happy for them! I also somehow managed to write three essays on Wednesday before going to bed at 2am.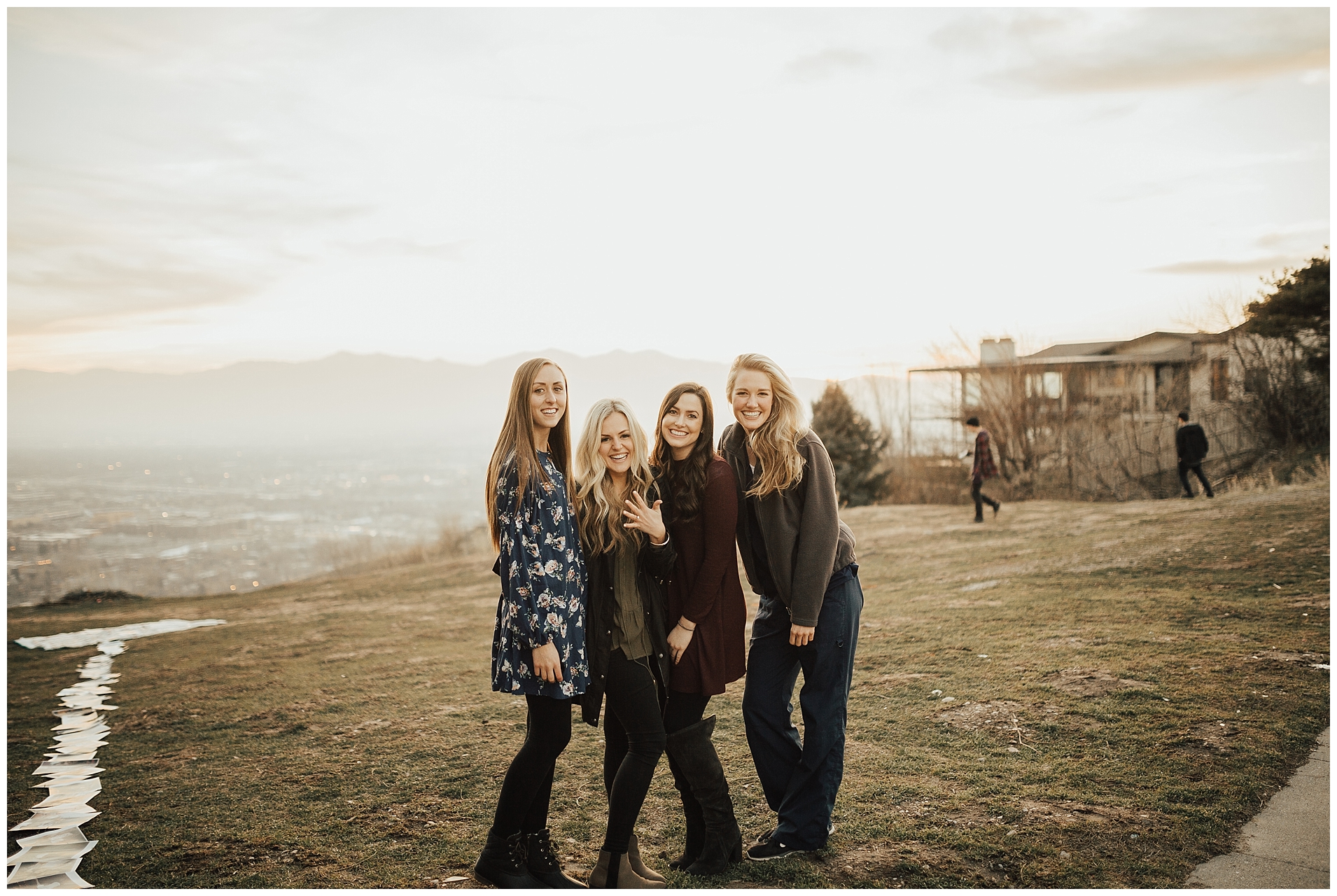 Thursday morning, we (me, Matt, & Autumn) packed the car and headed to California!!!!!
The drive wasn't bad at all!!! I survived off of these little mints.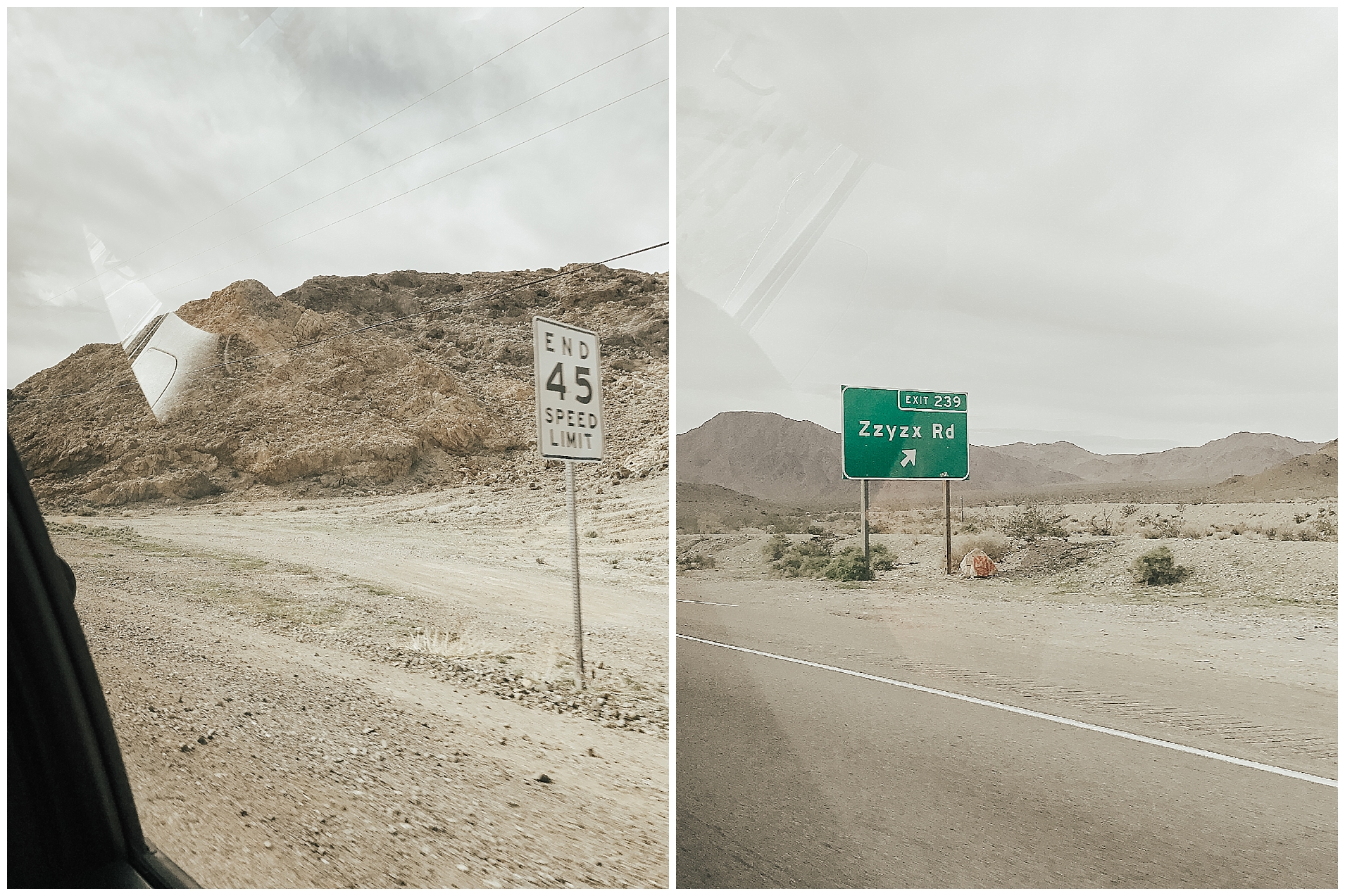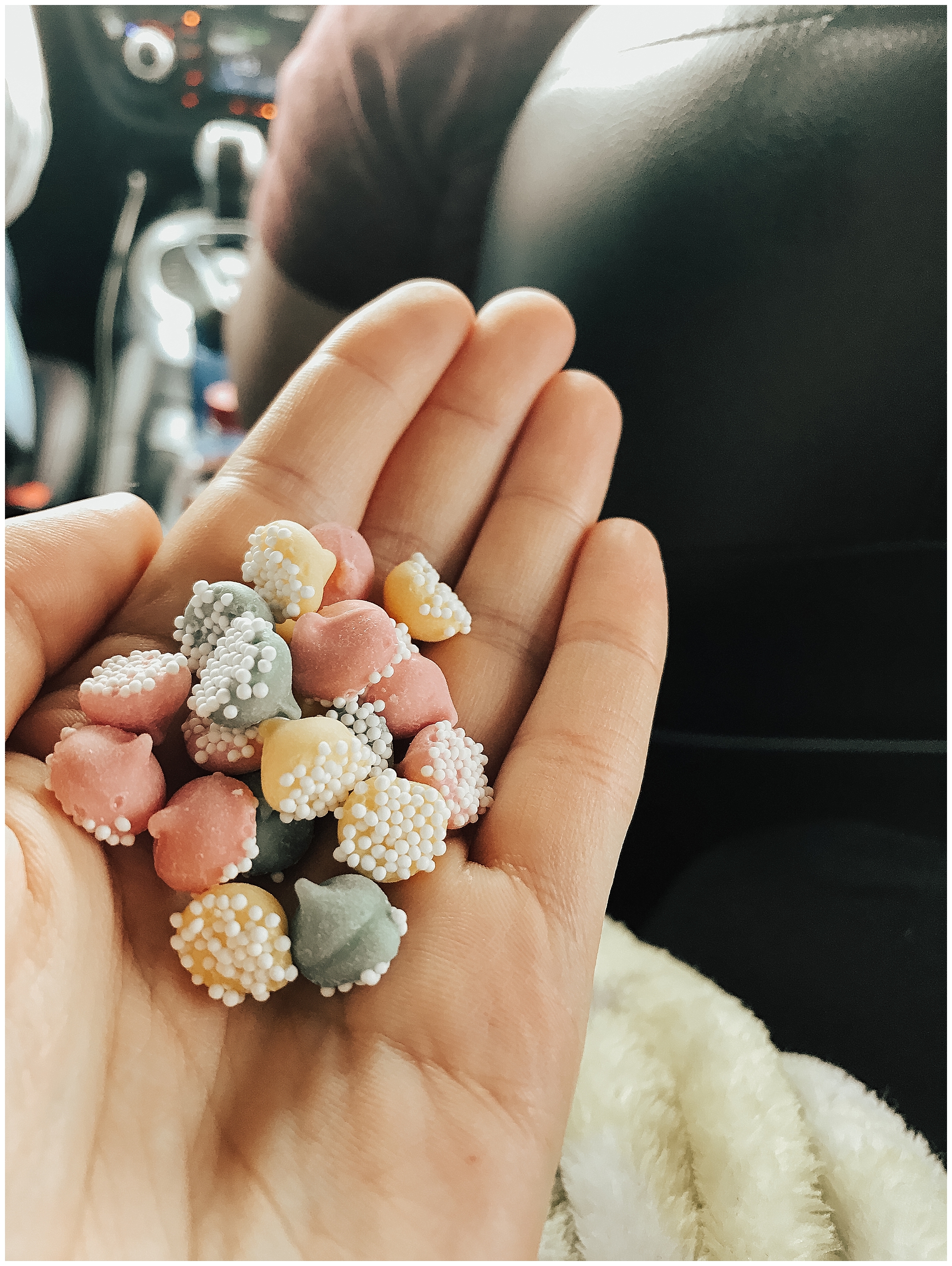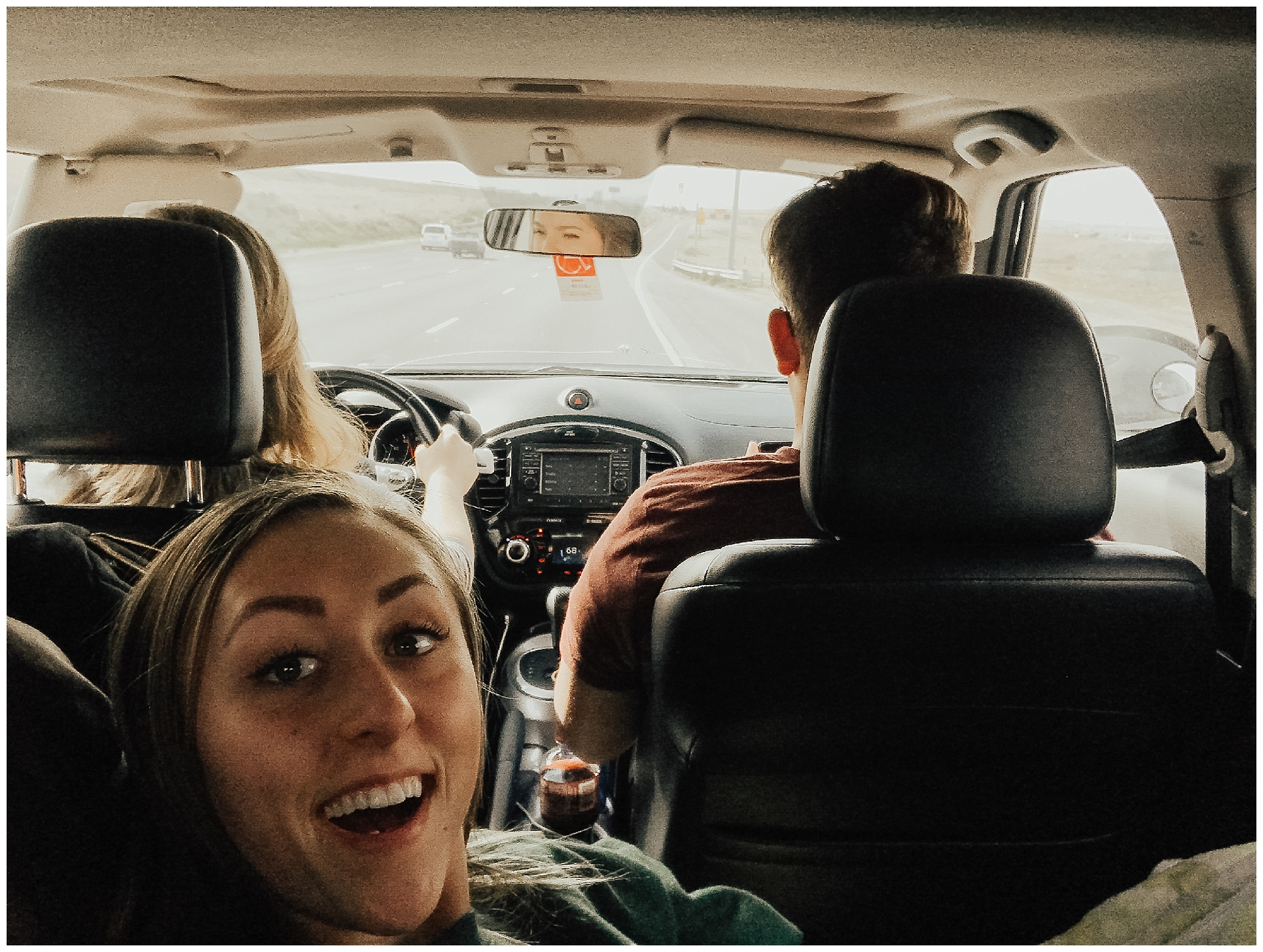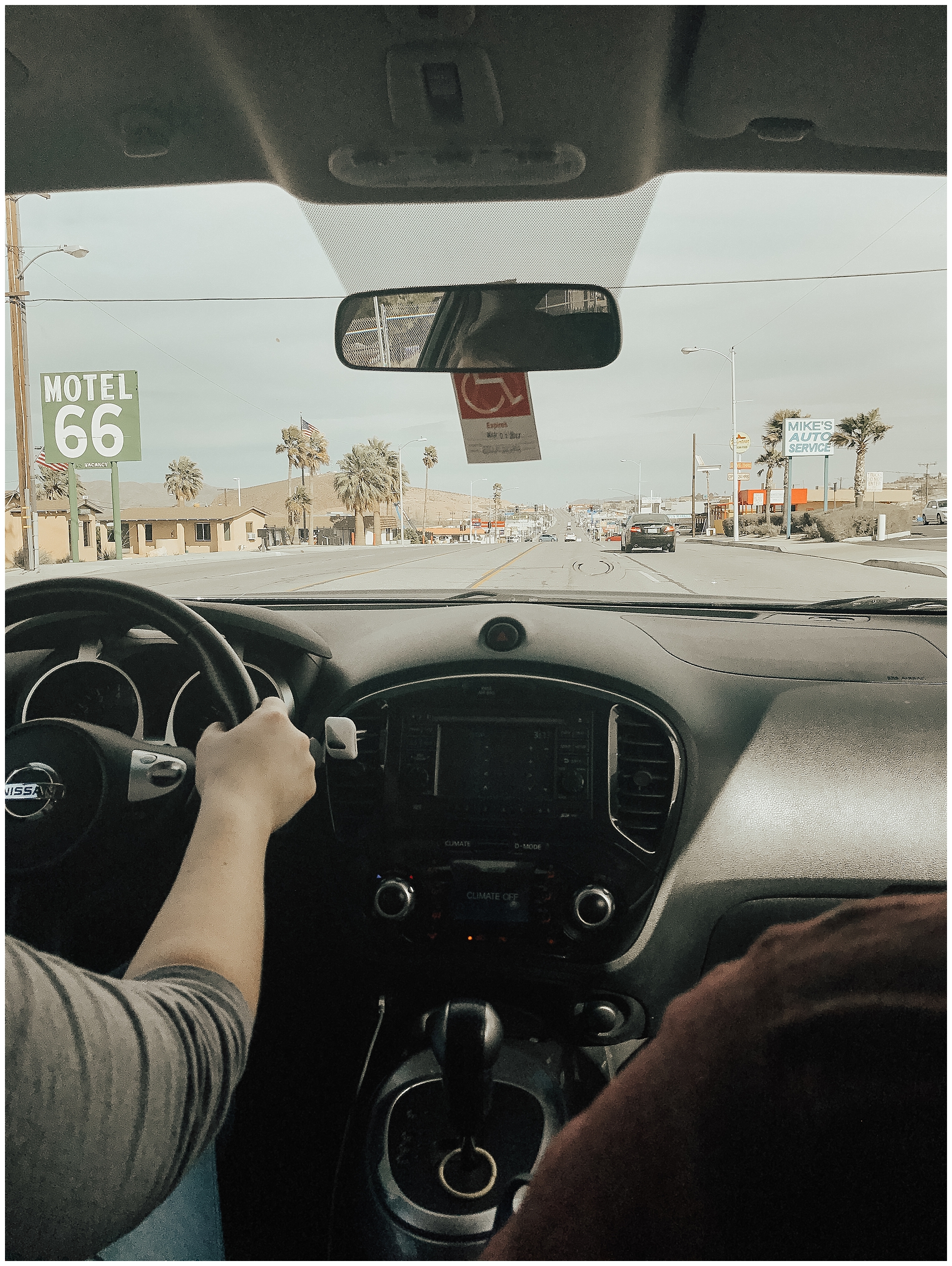 We stopped for lunch at the cutest little Mexican restaurant, and we also met up with Autumn's mom!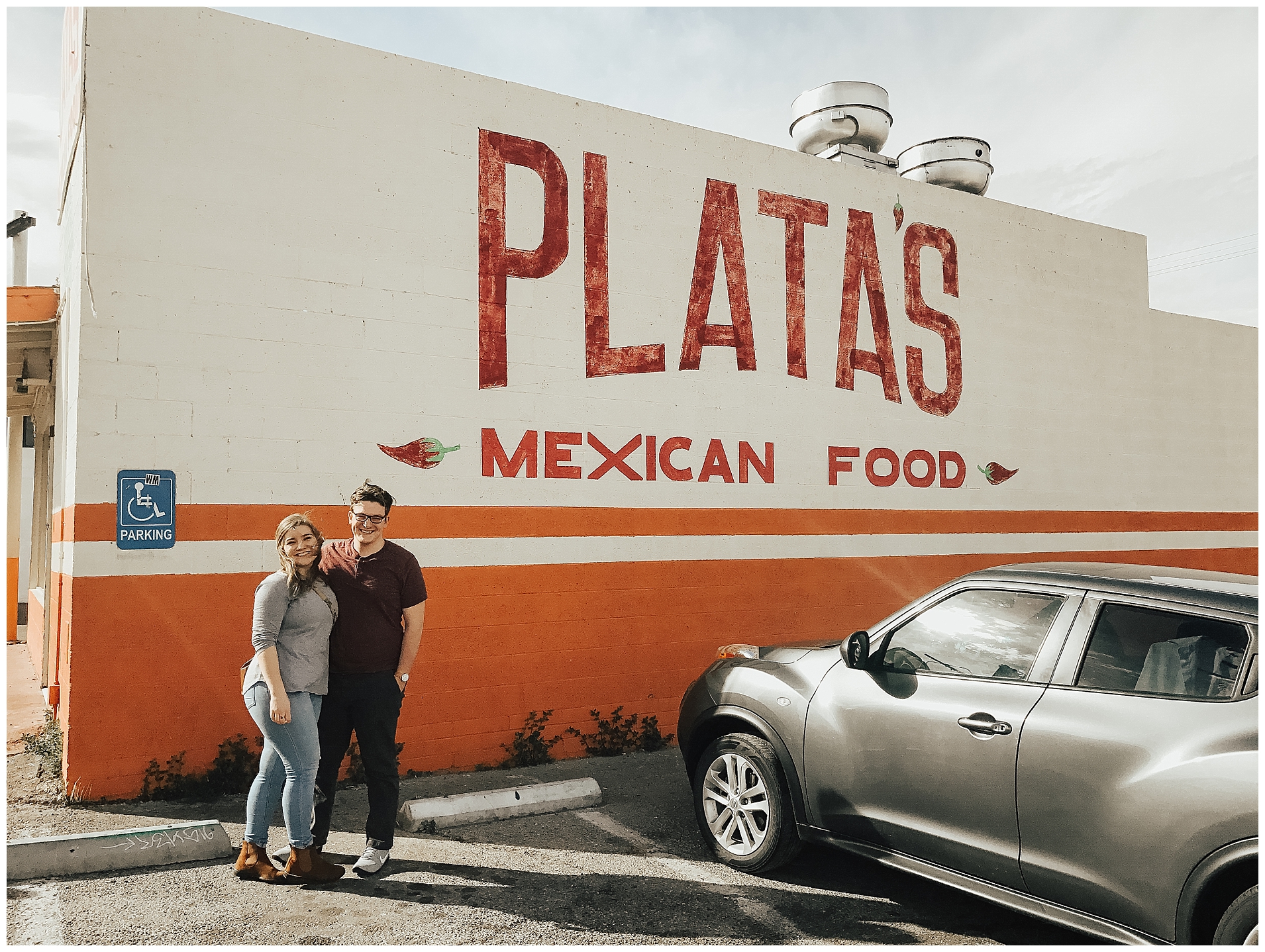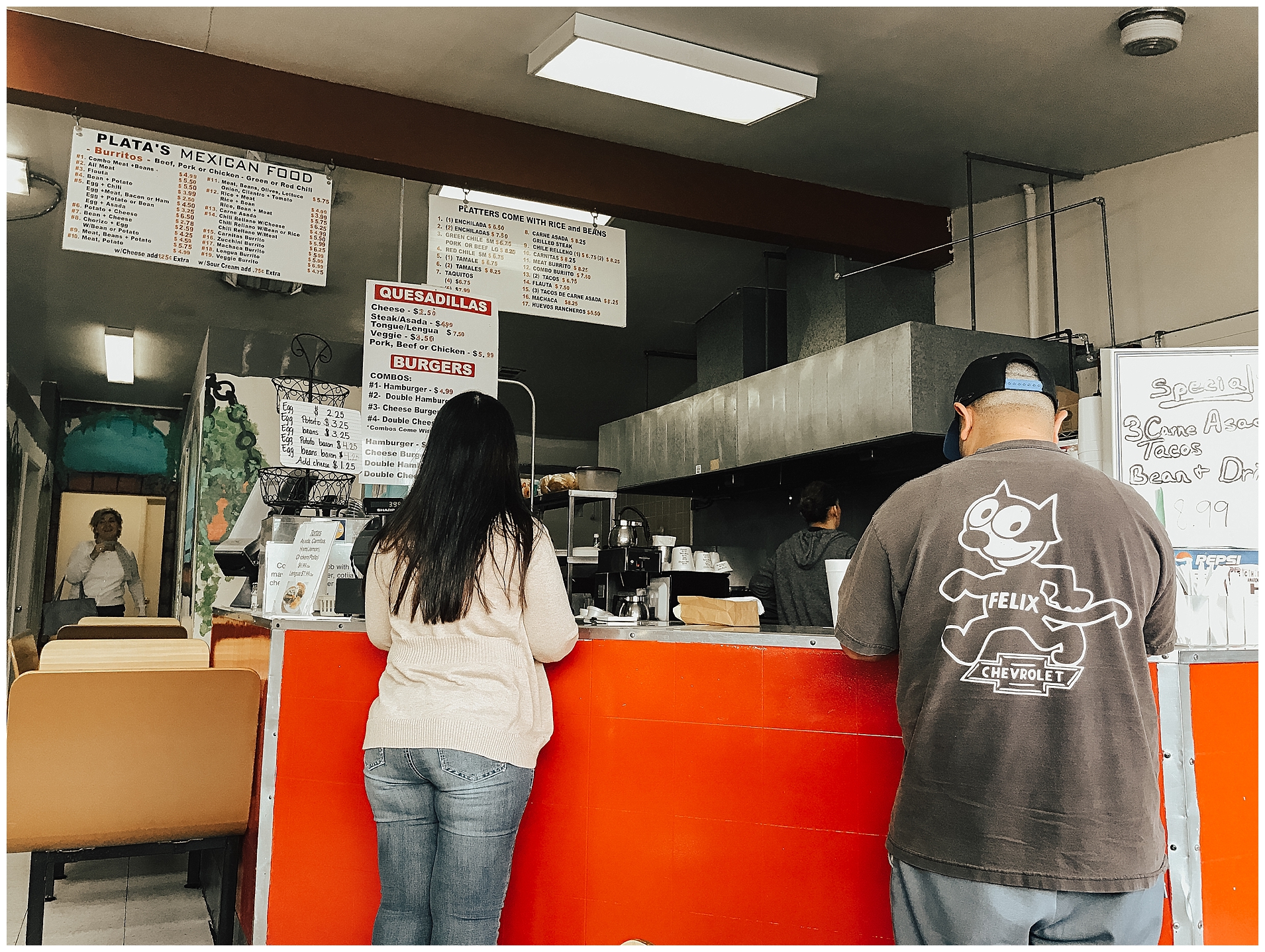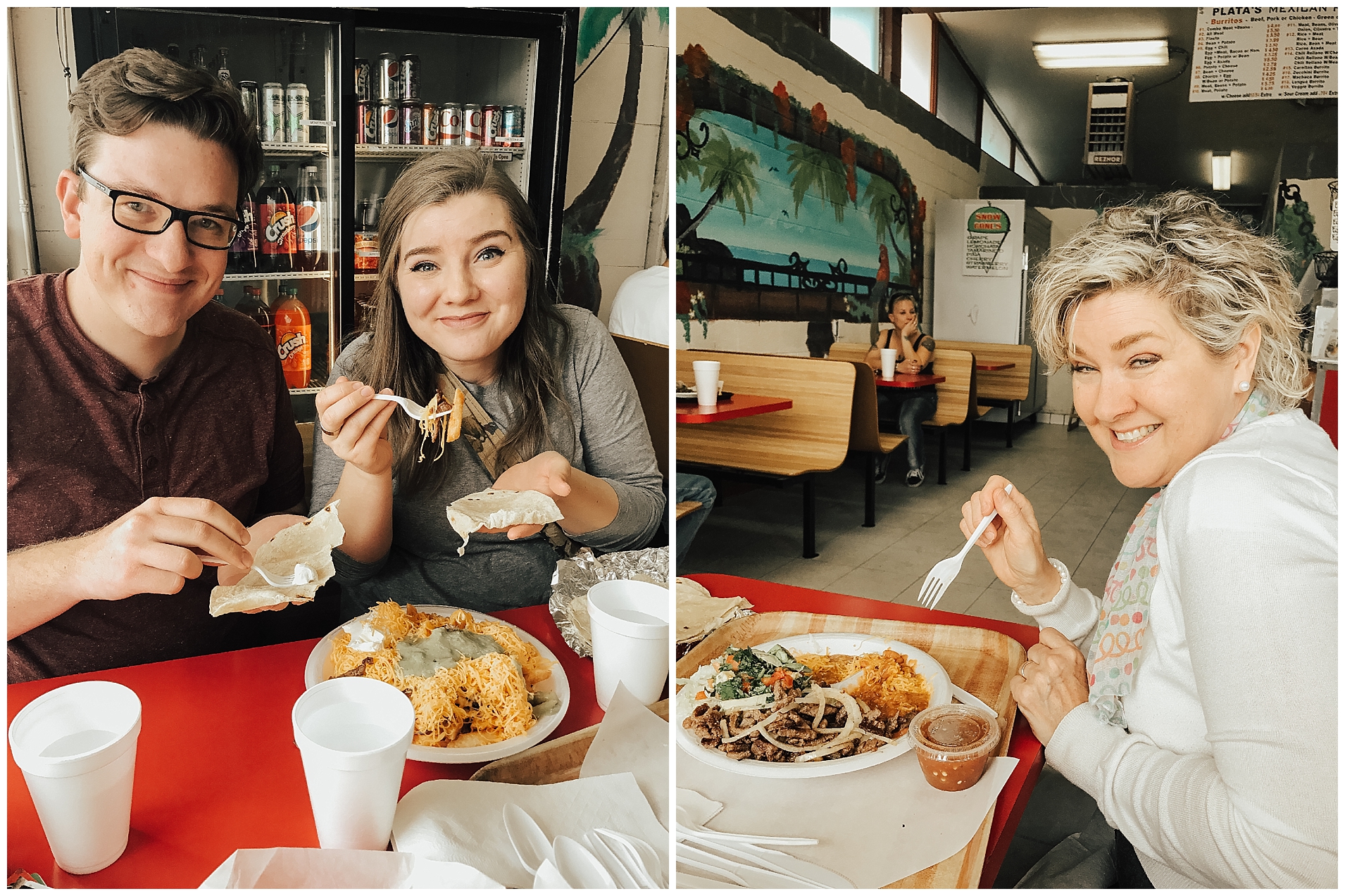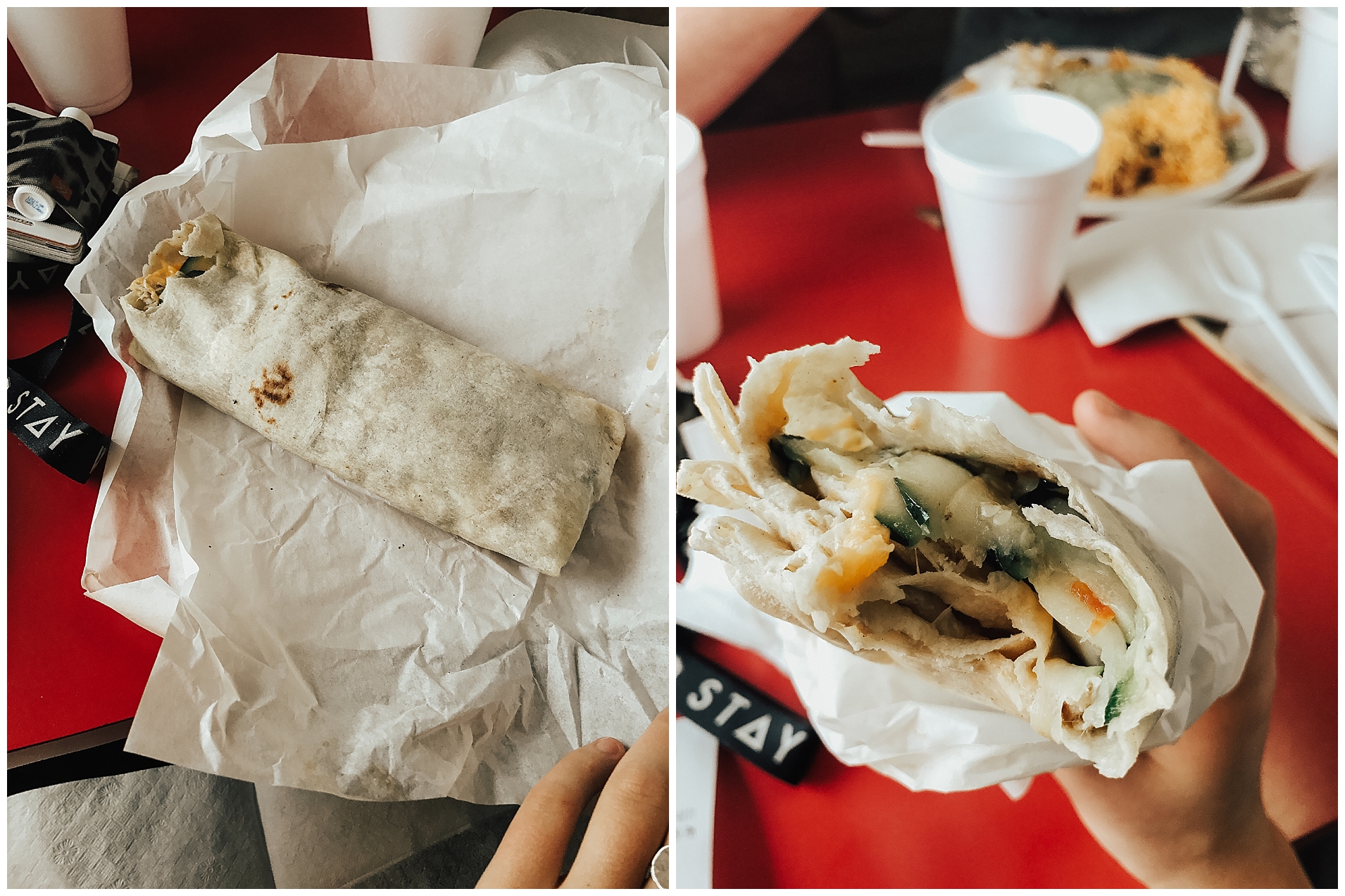 and then the city had the coolest murals for the Mormon Trail.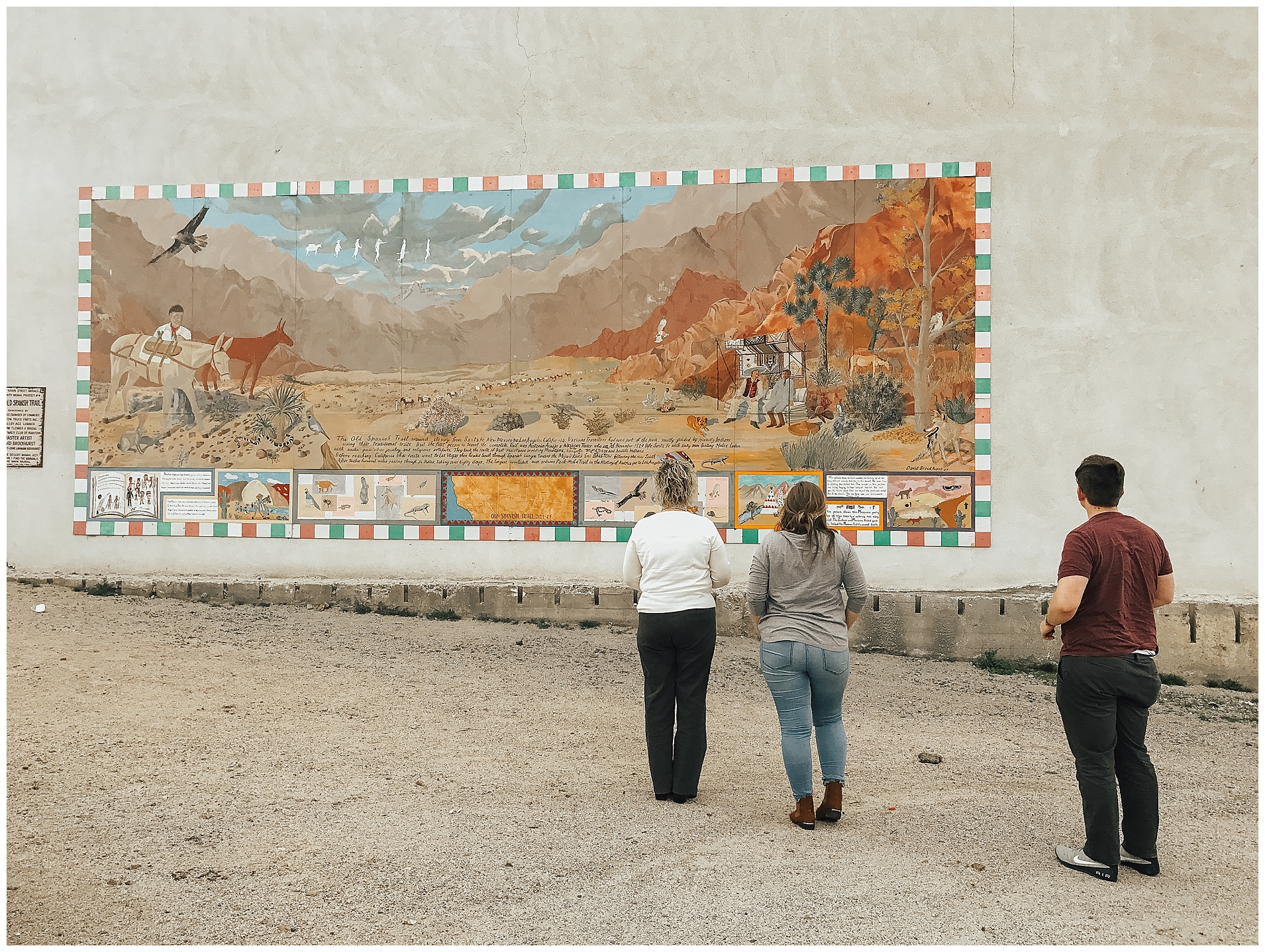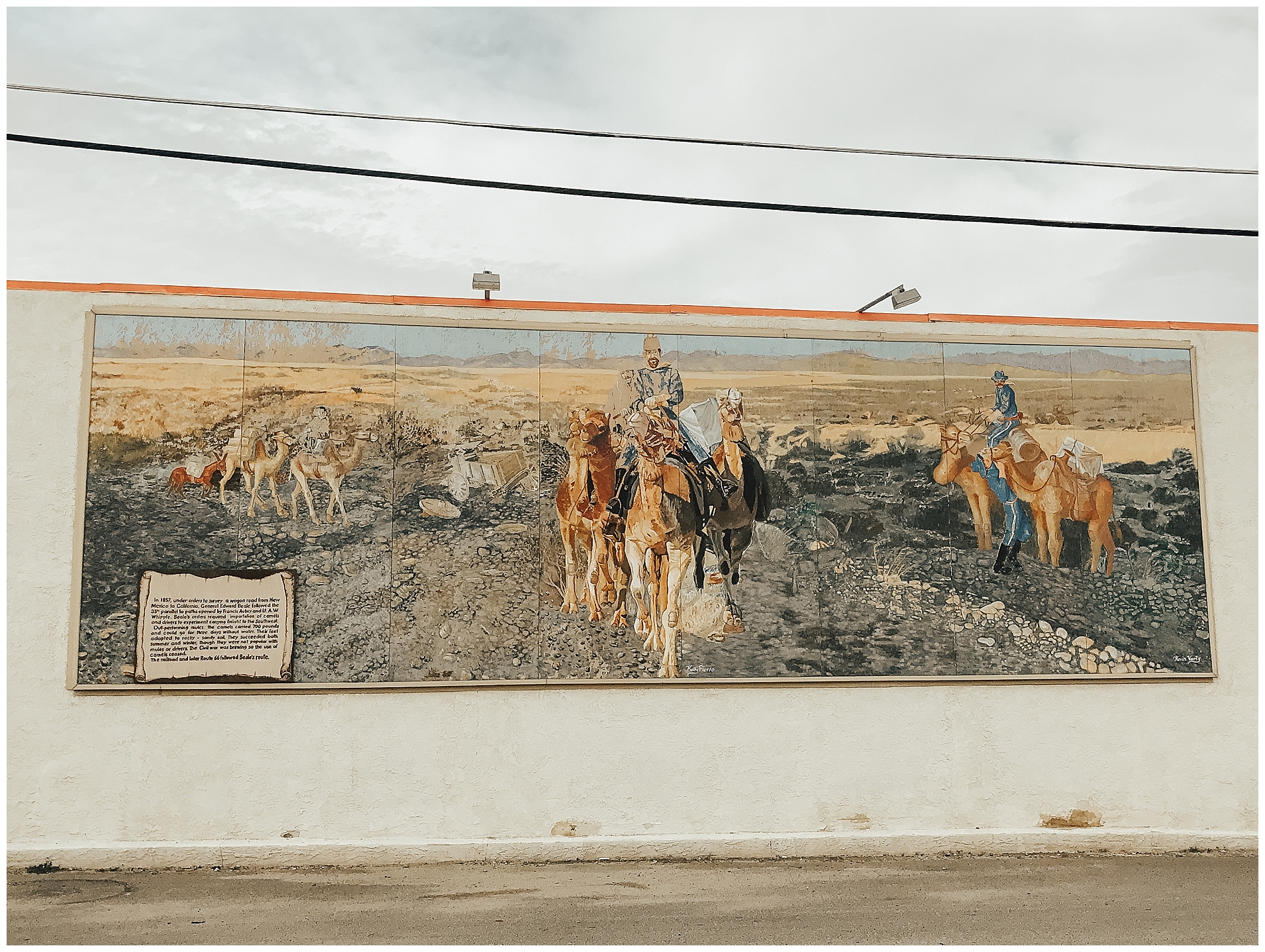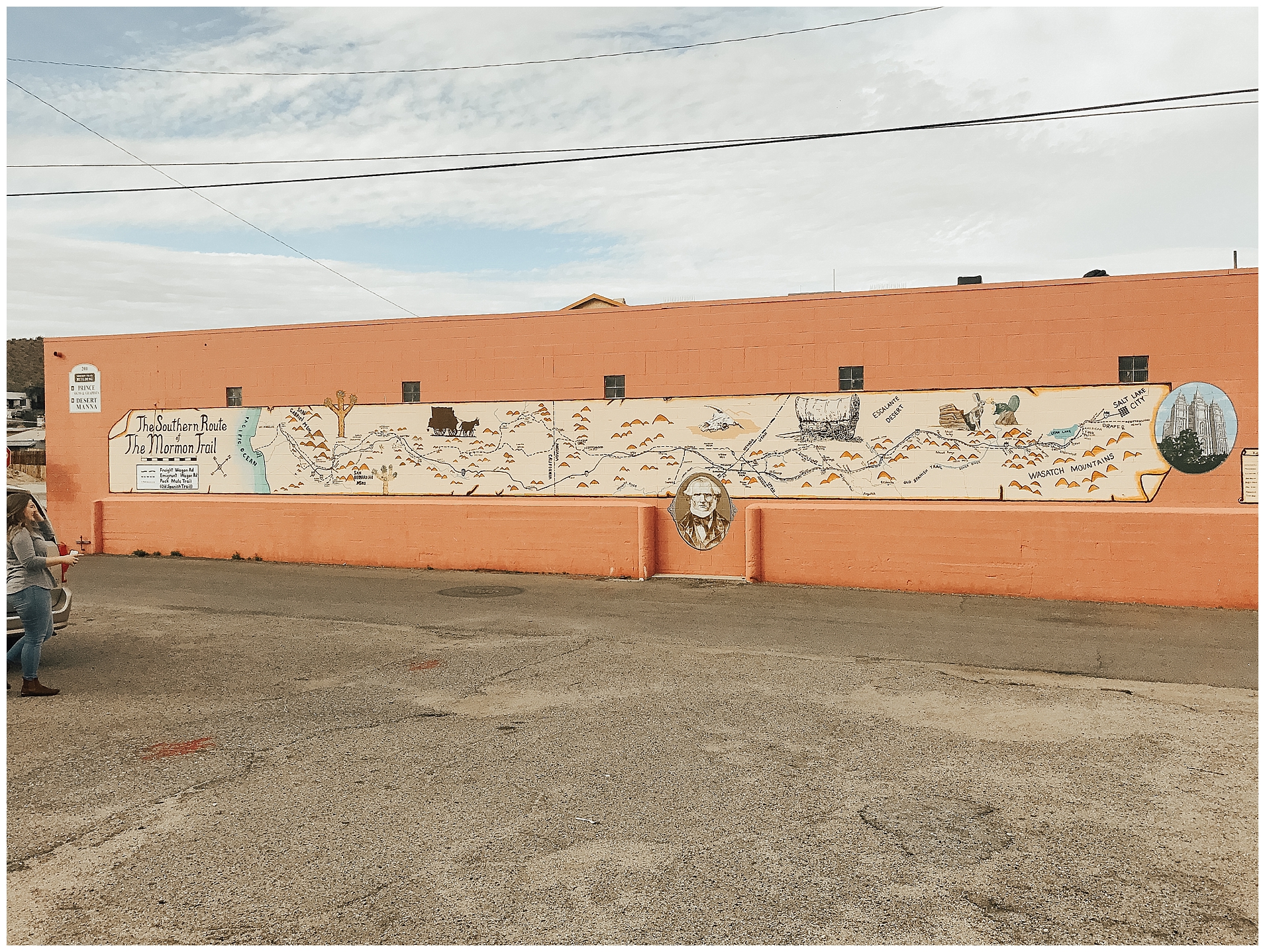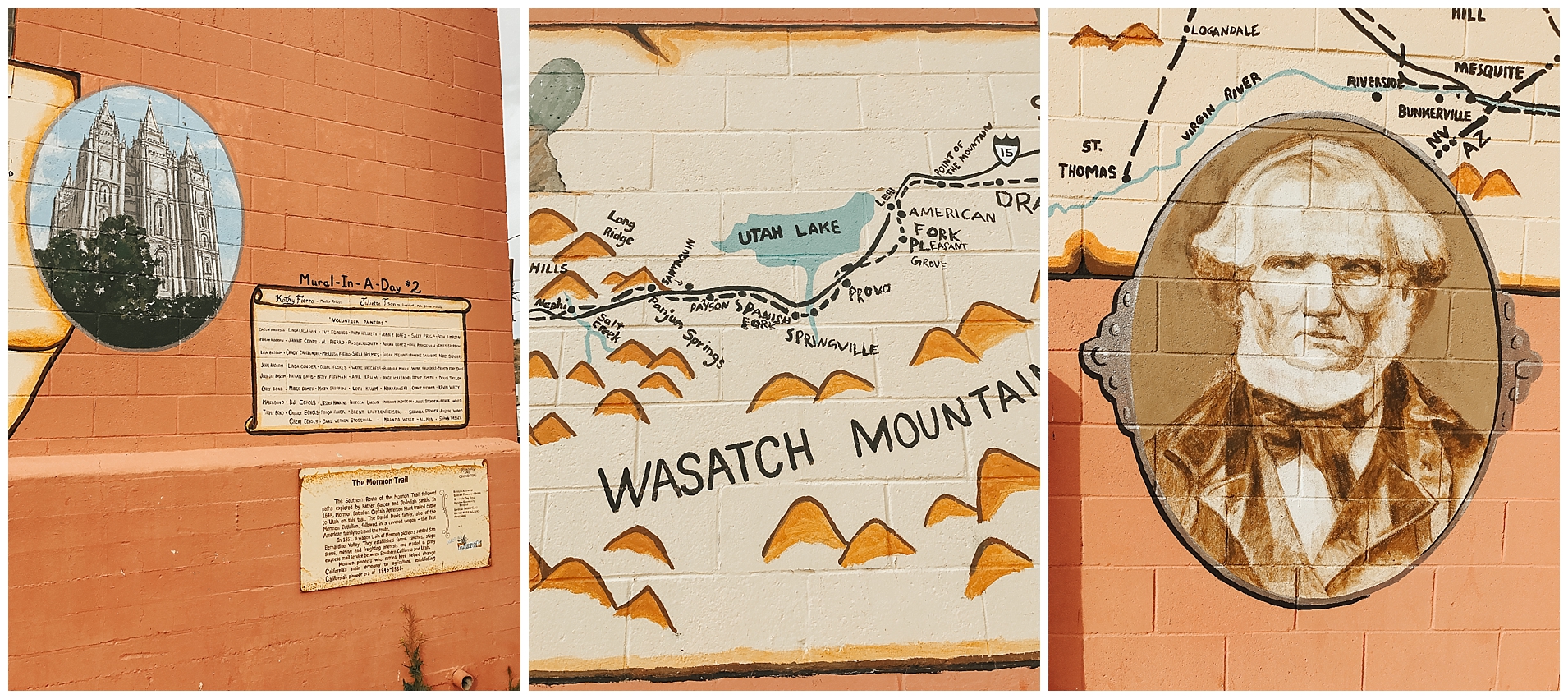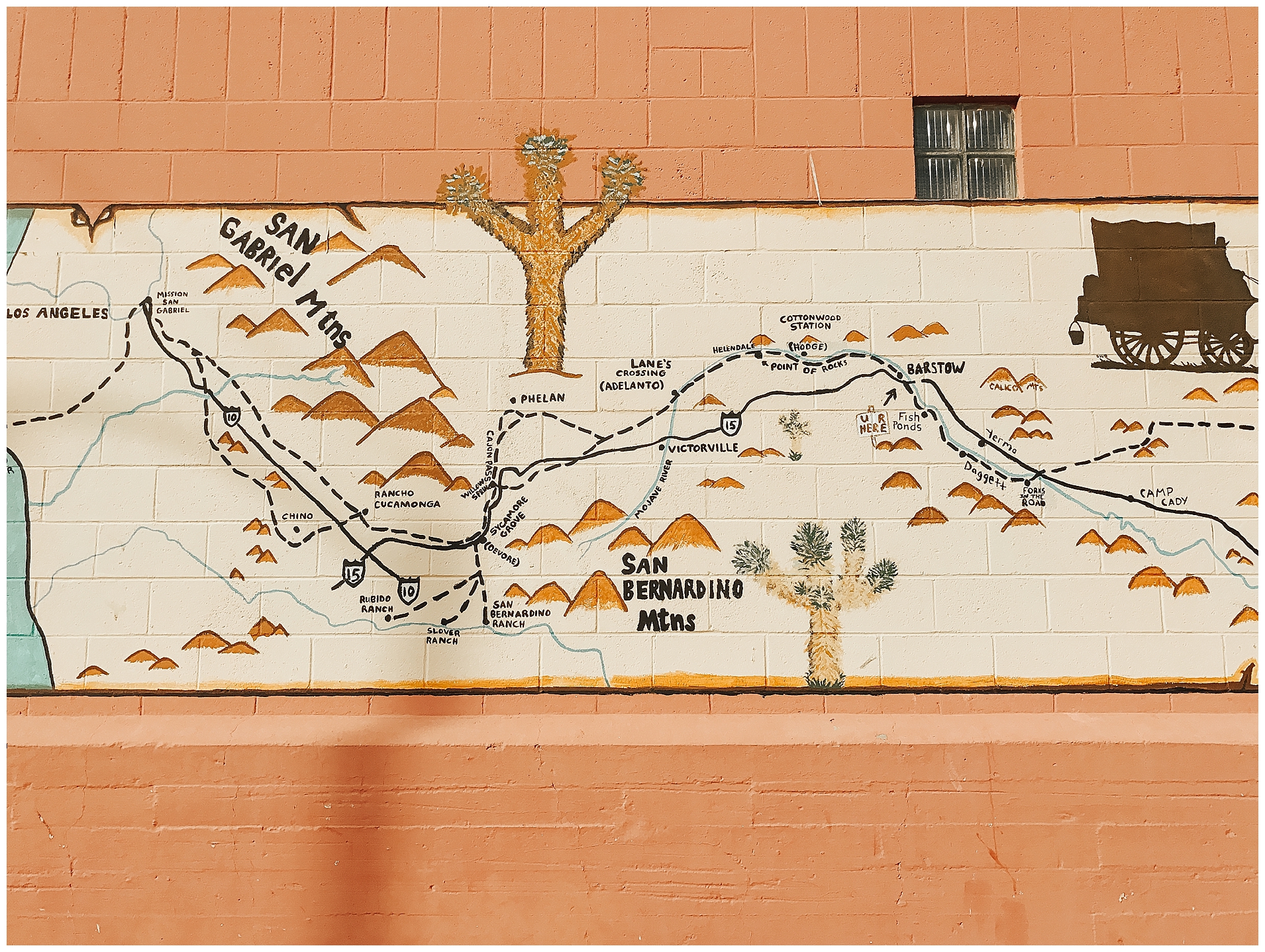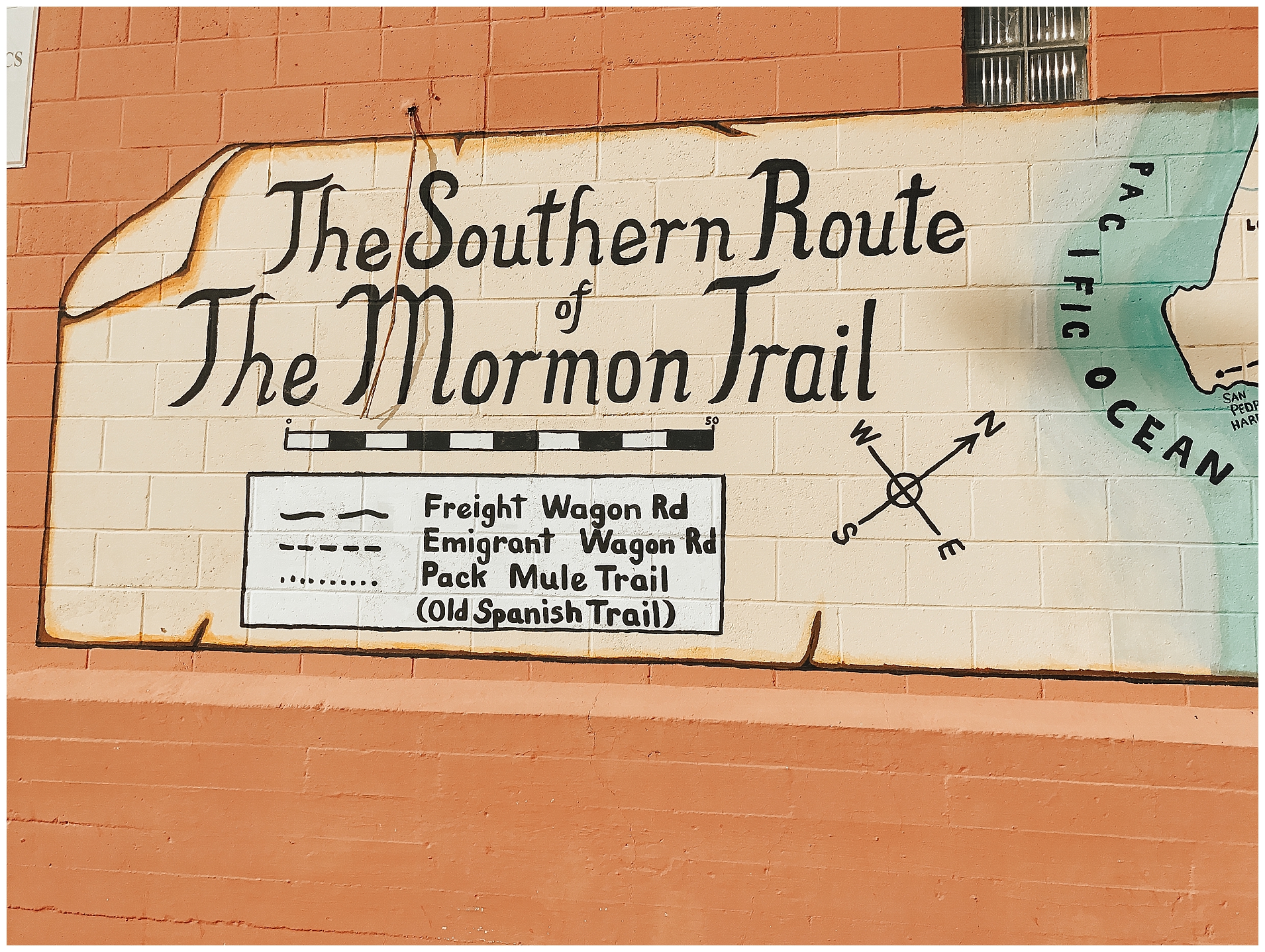 We also stopped at the Harvey House and took a quick trip to the moon!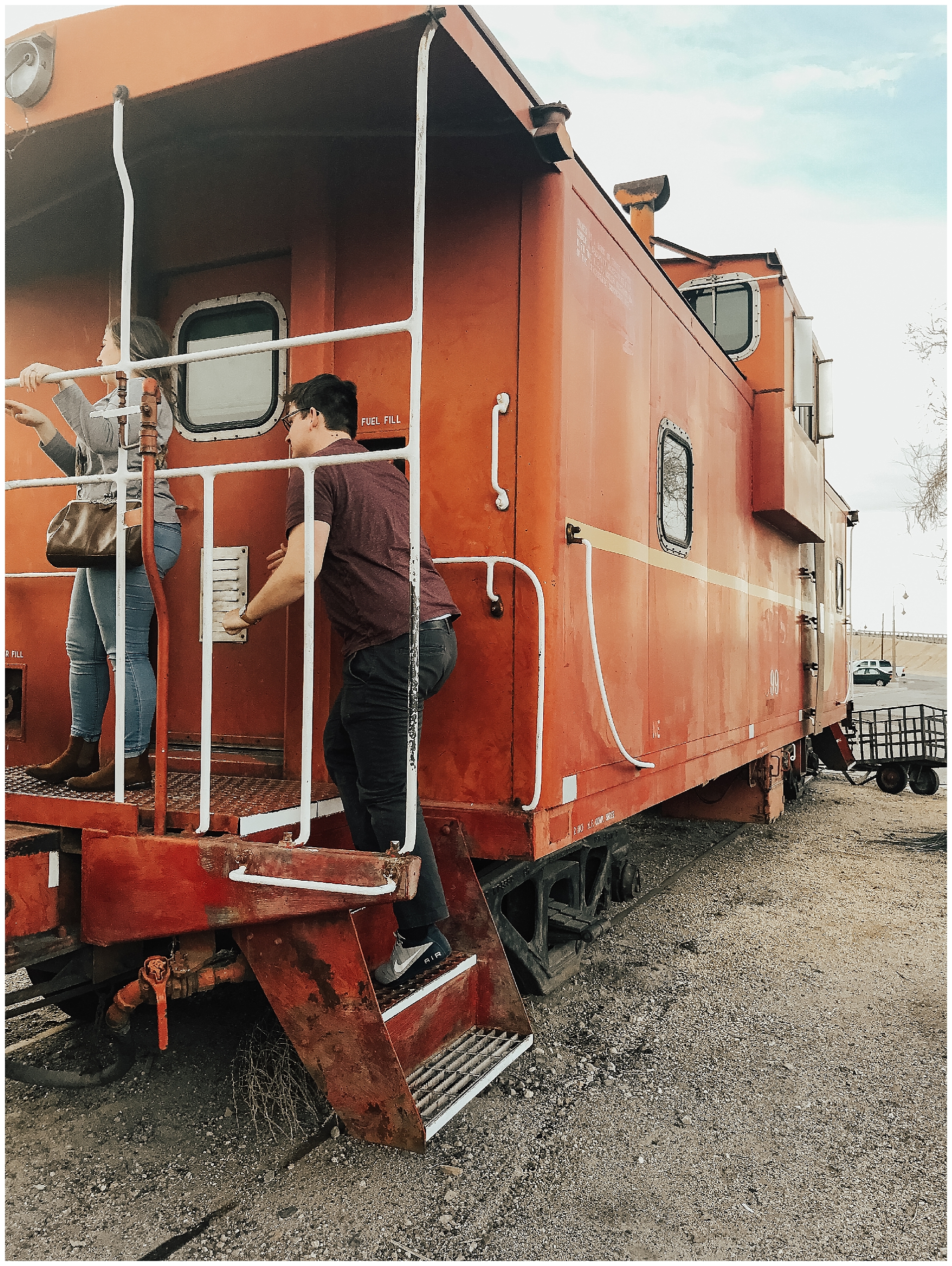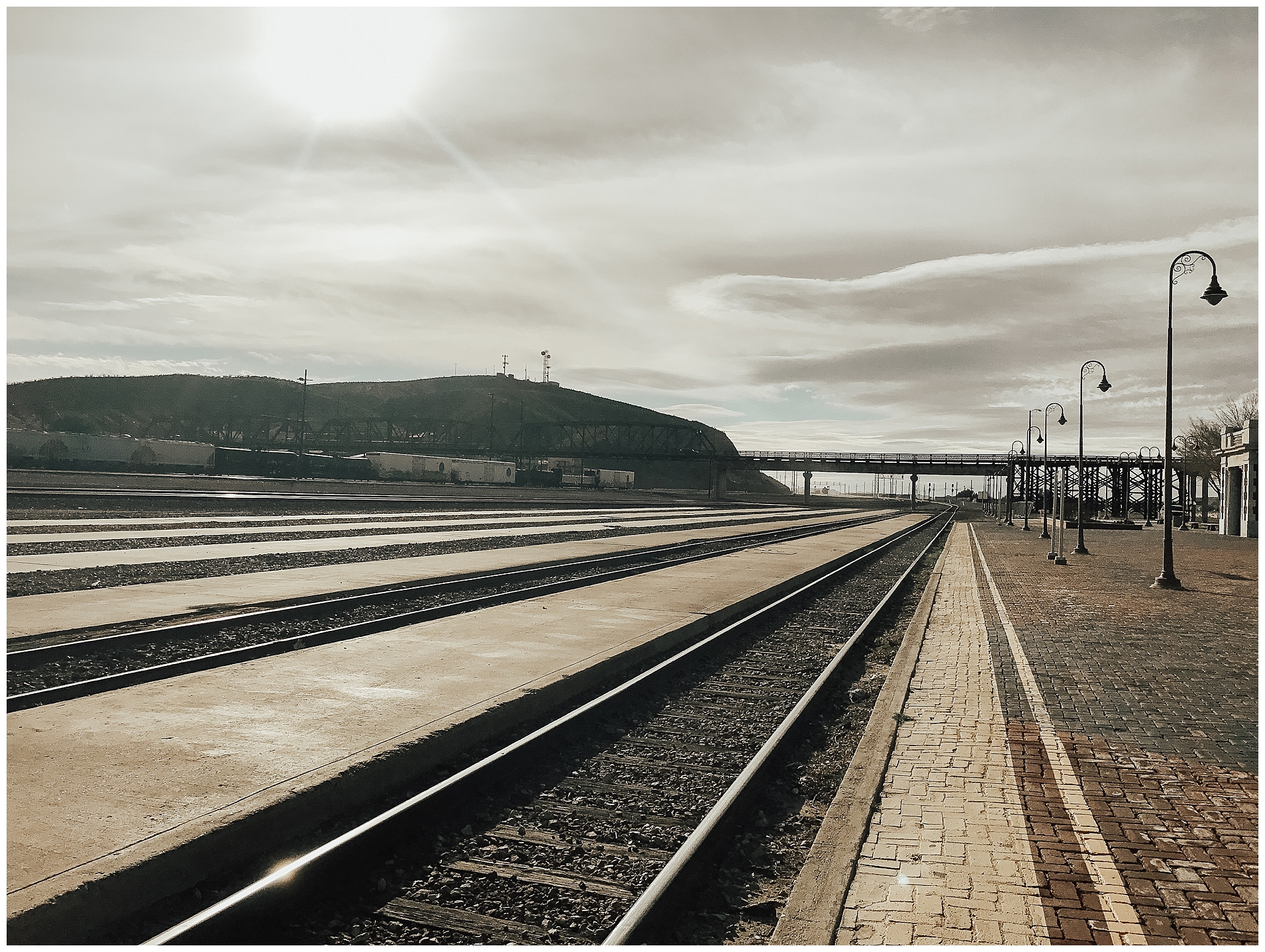 We drove the rest of the way to Exeter, California! Everything was so green. Even though these are blurry, just imagine that they aren't! Hahaha….seriously, it looked like Ireland or something.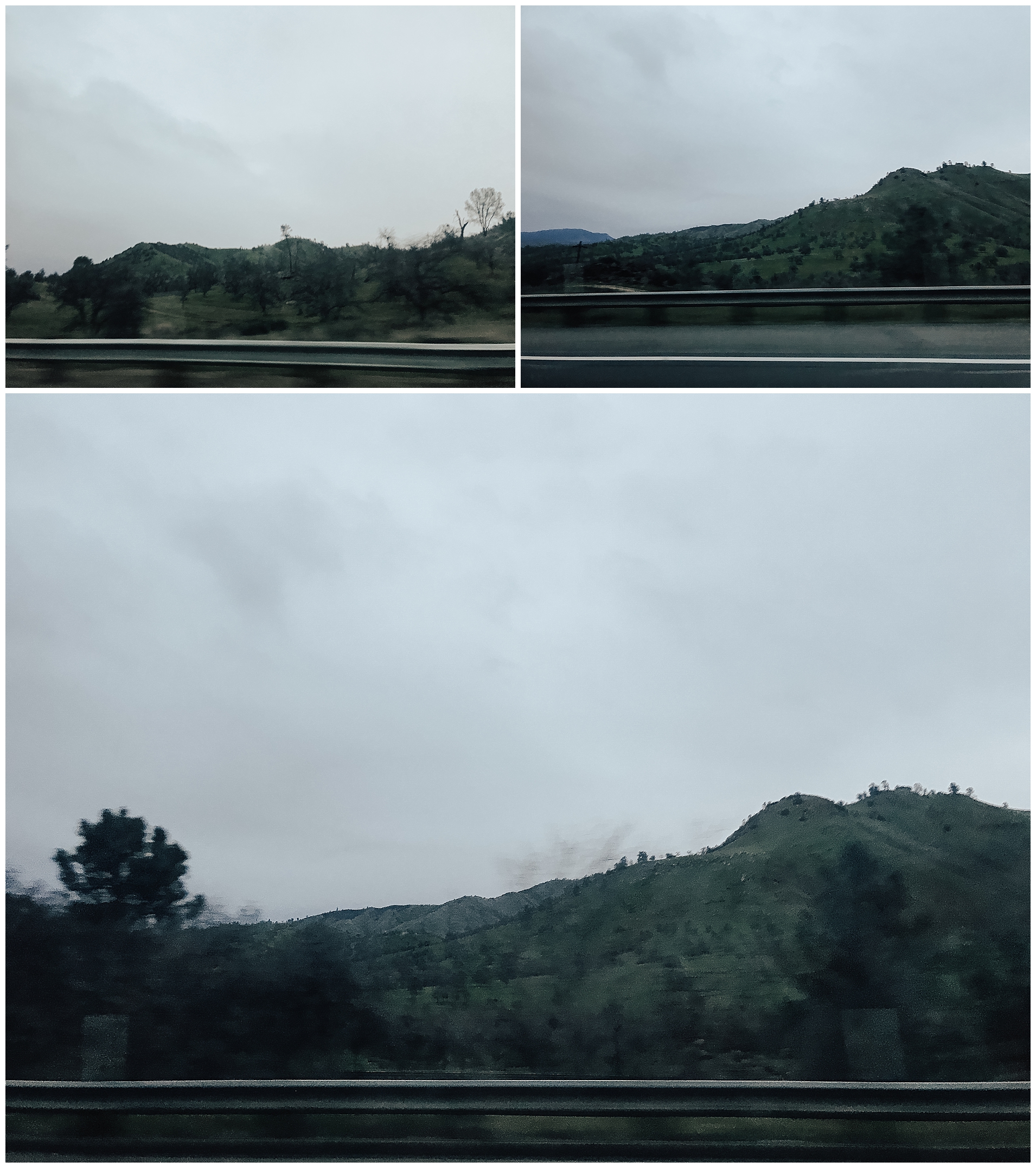 The next morning, we drove through the craziest rain to Fresno, where our dearest friend and roommate Natasha got married! I also got to take their pictures, which was so awesome. She and Jason are so perfect for each other and were such good sports. It rained SO HARD! We were all soaked by the end.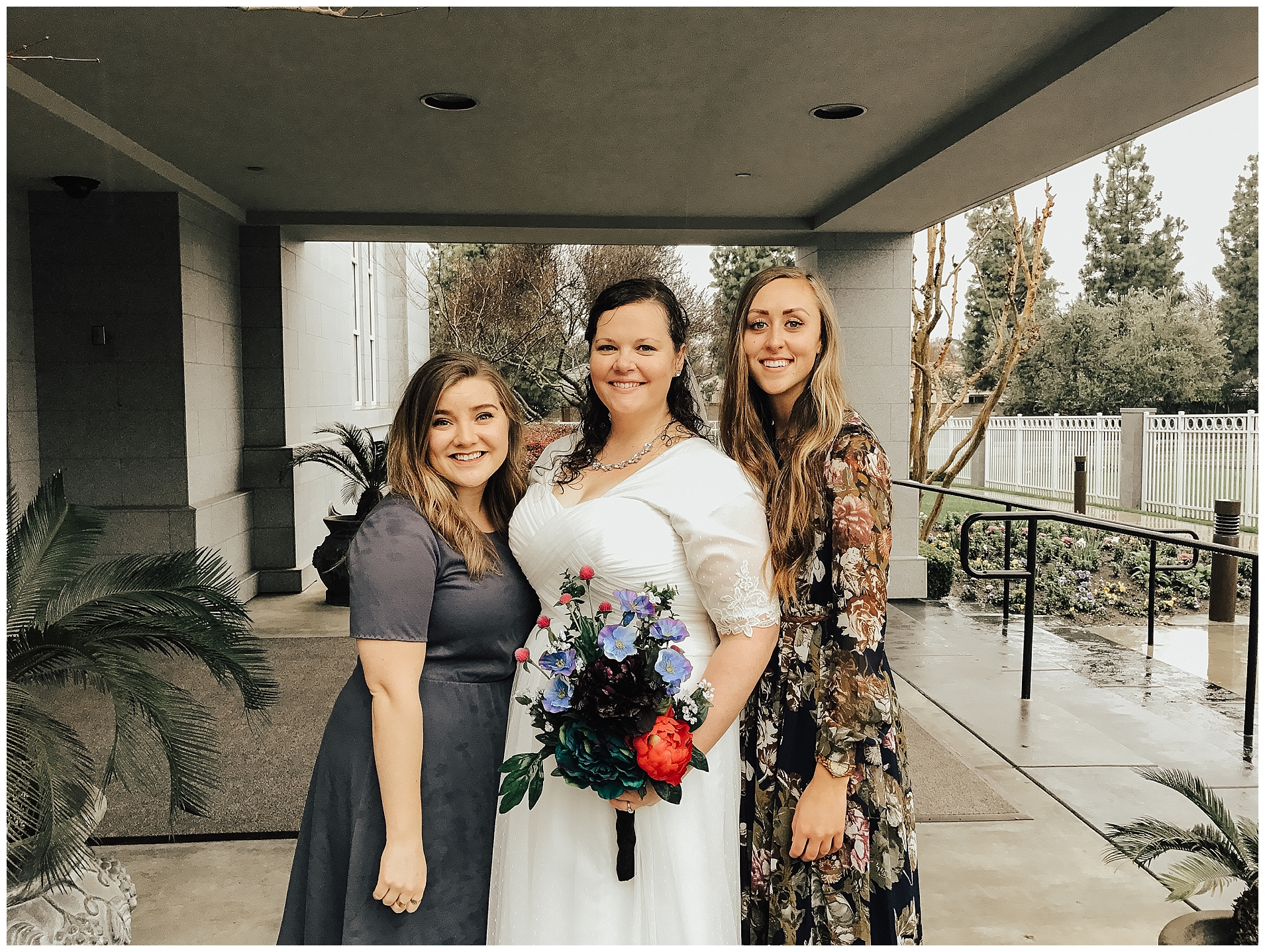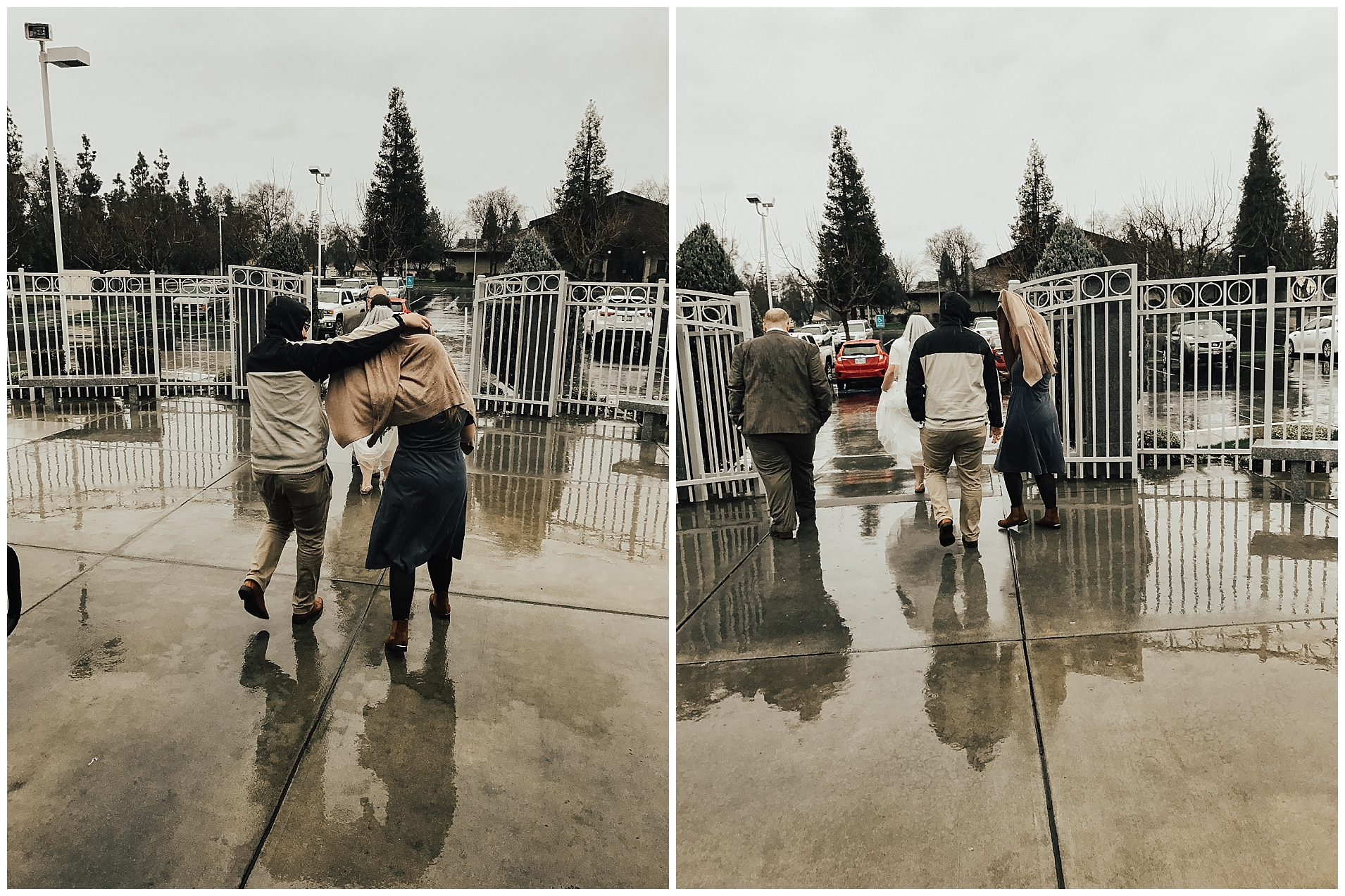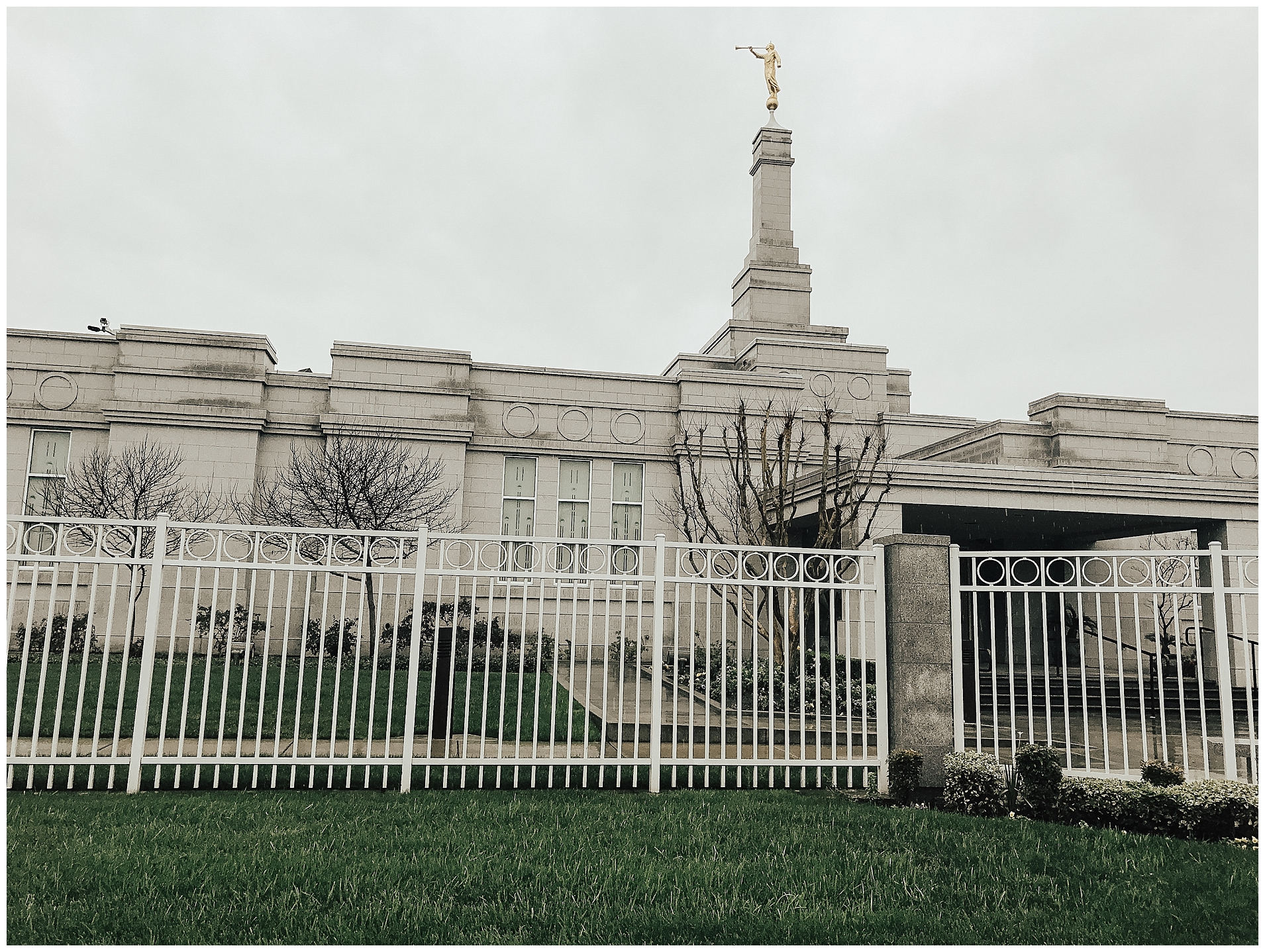 We went to Natasha's house afterwards for lunch, and we had Taquitos. We were laughing so hard because we had just read this on Twitter.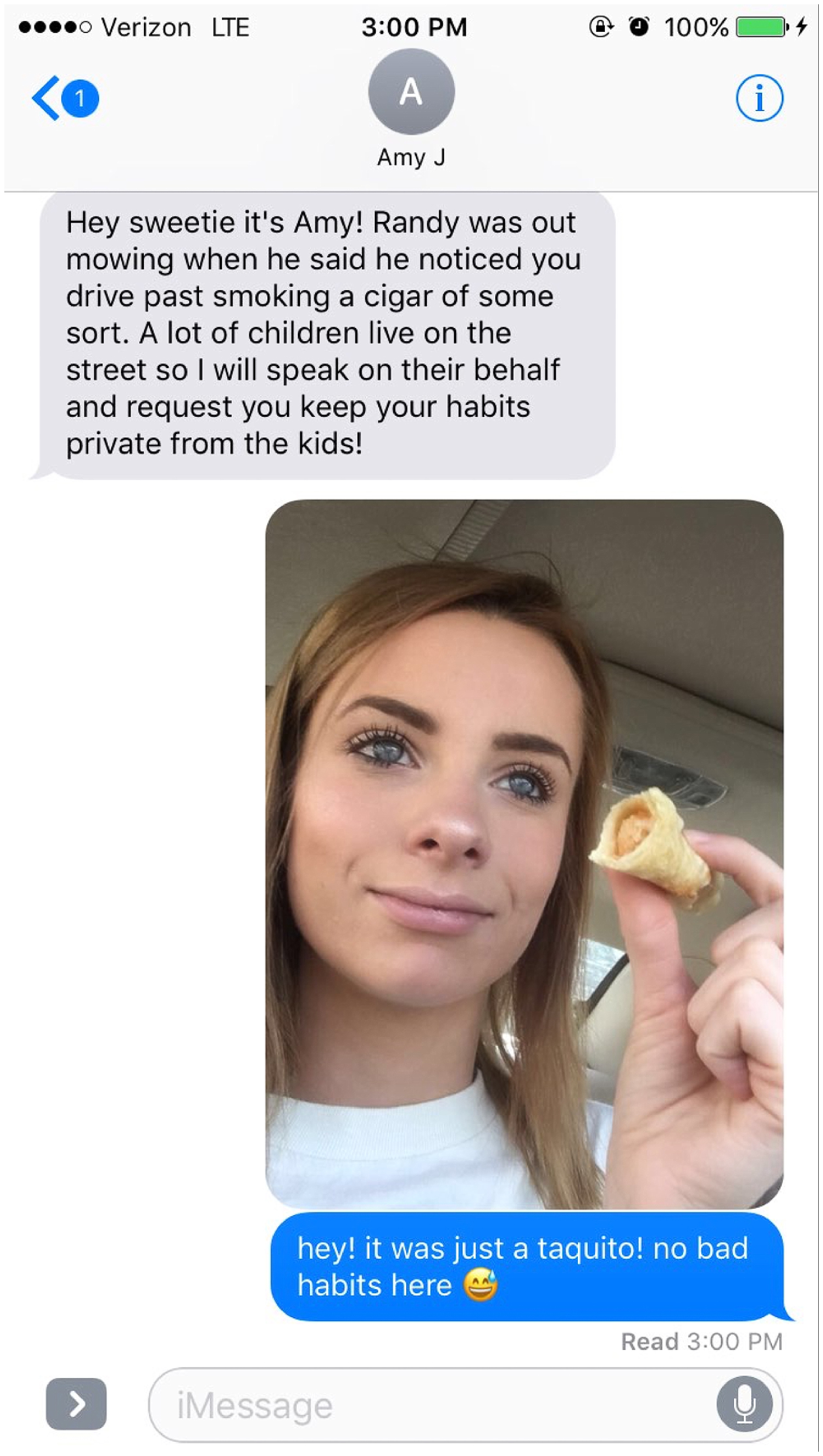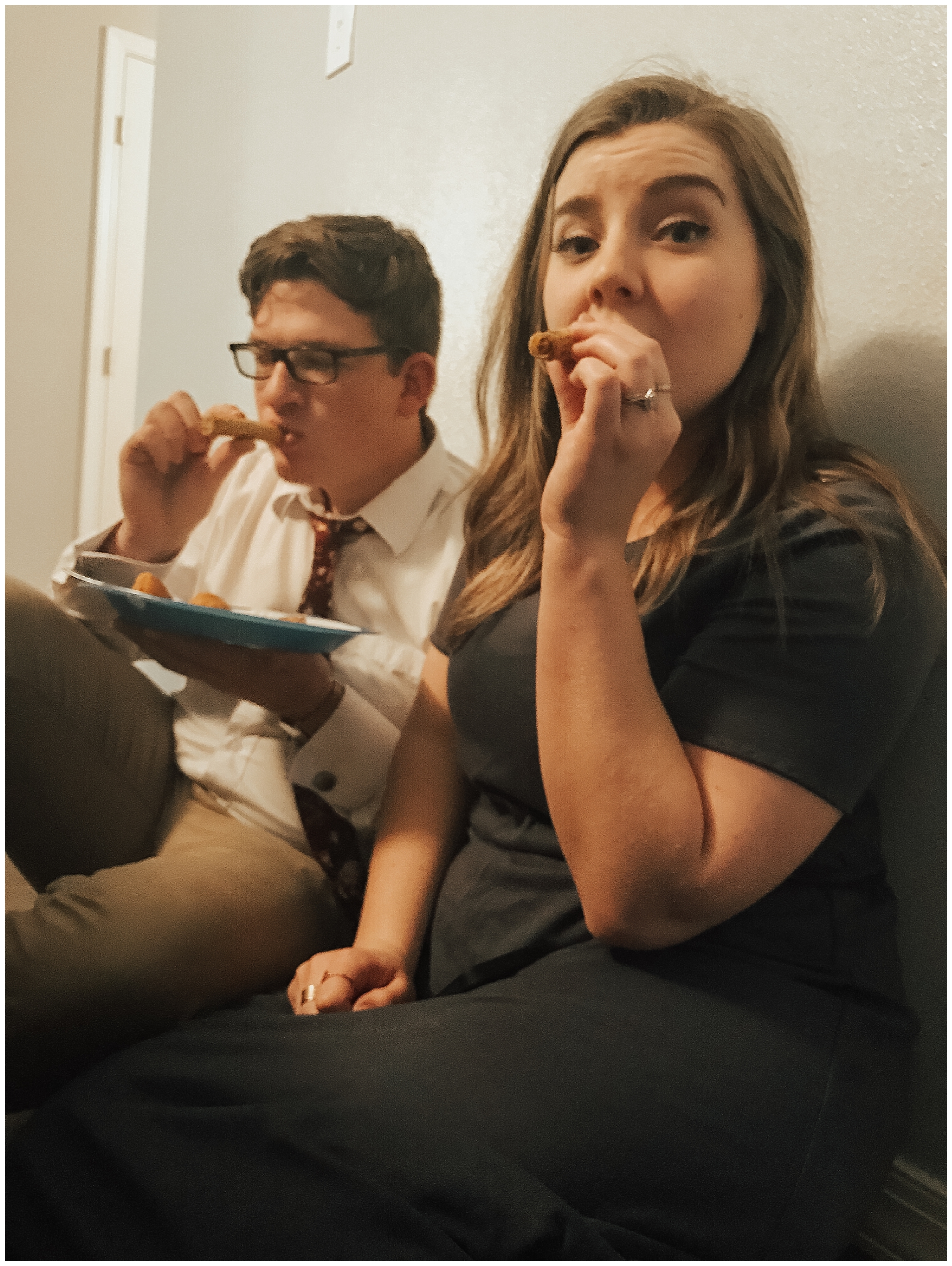 After we were done eating, we went out to the Orange Grove. Literally, Natasha lives across the street from an orange grove. It was like a dream. We took advantage of the rain stopping for a few minutes and went out to take photos! Here are some behind the scenes one, too. Haha!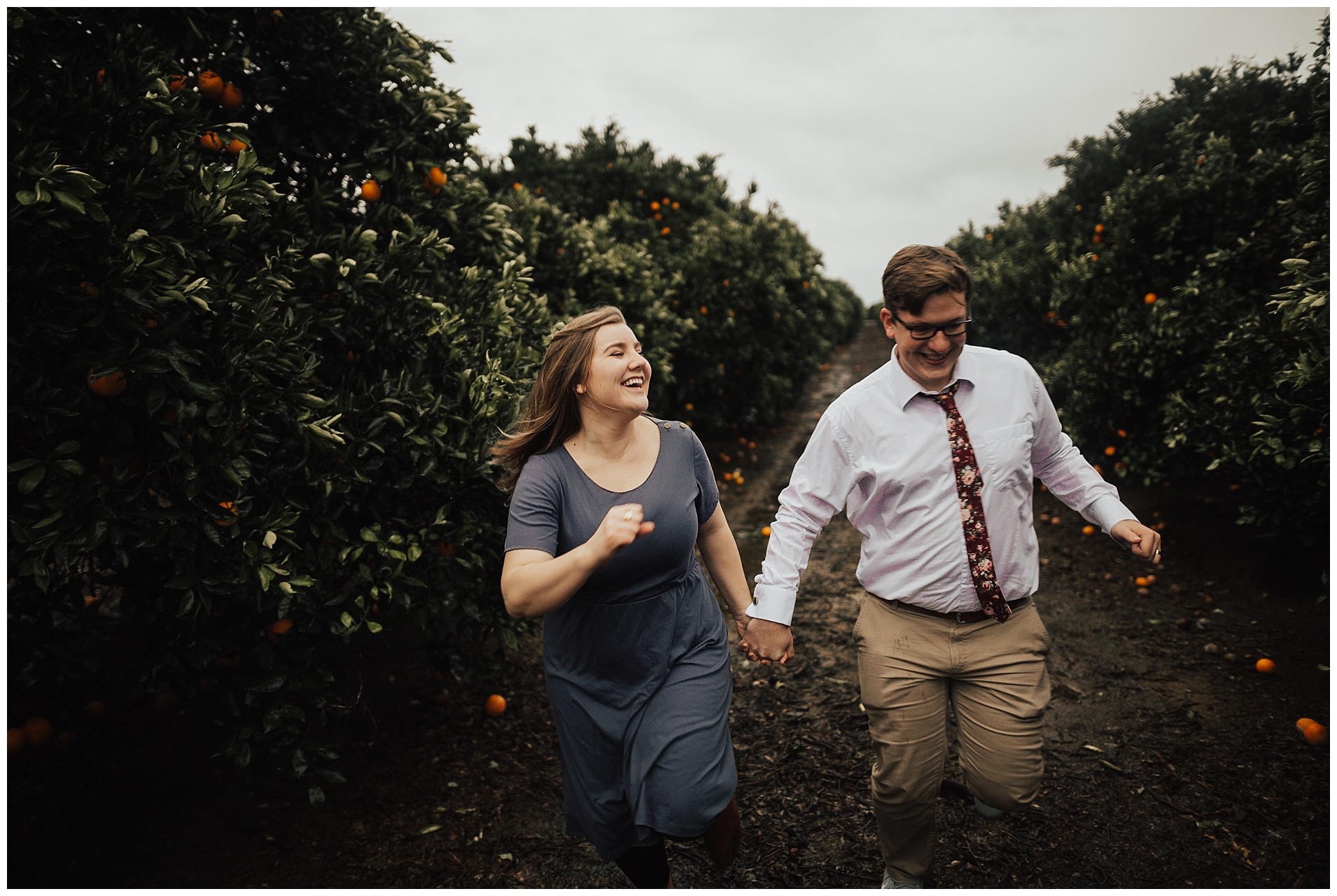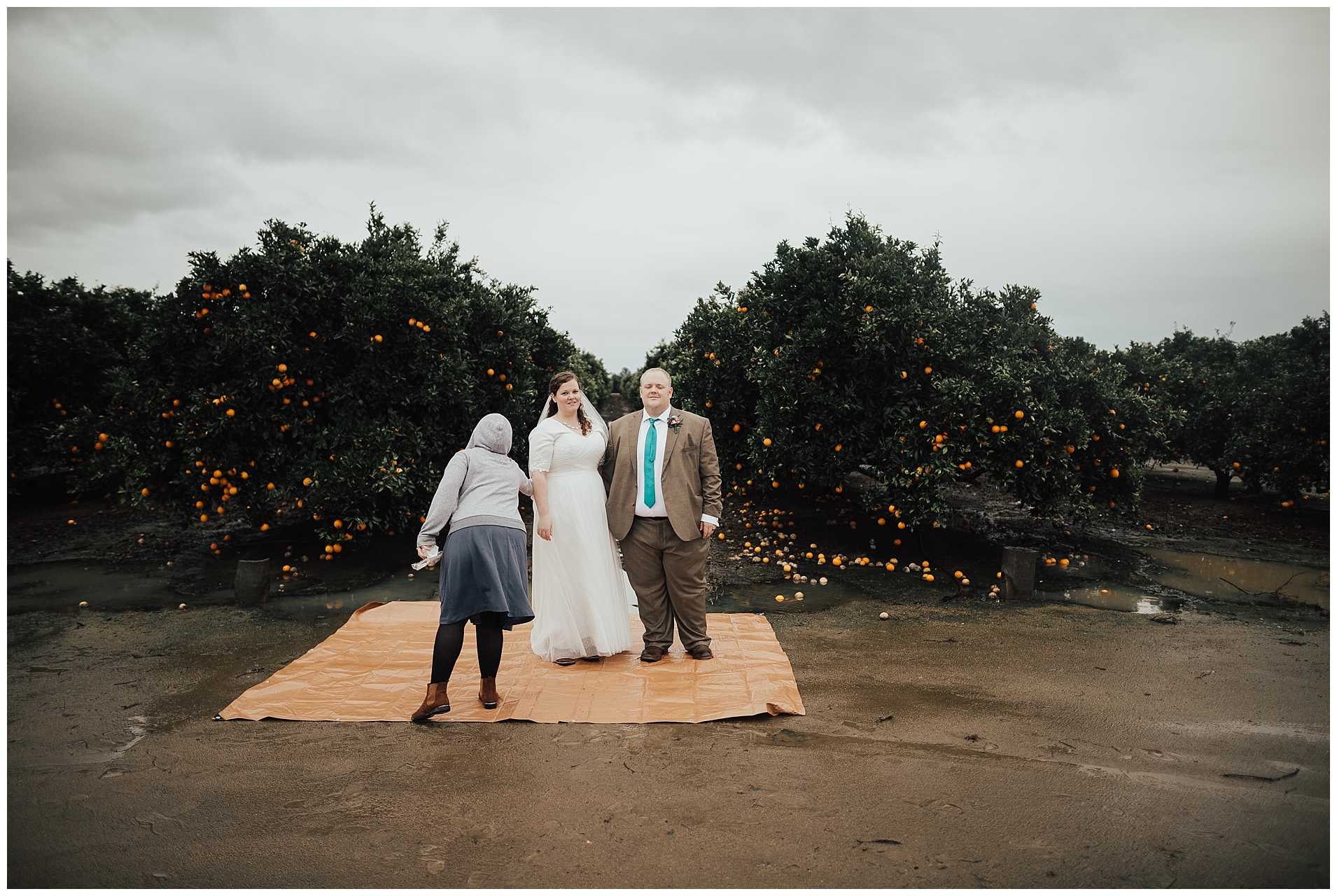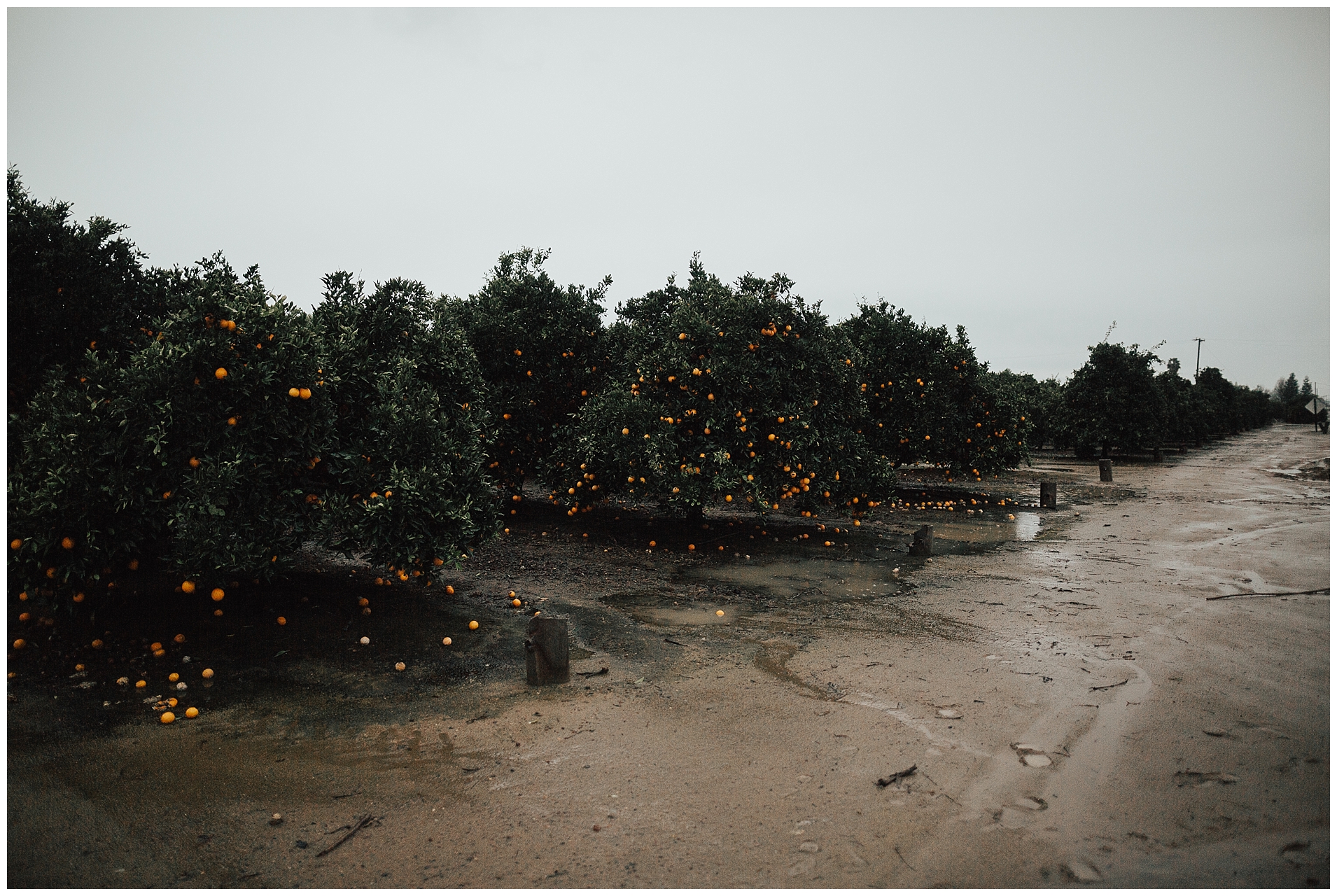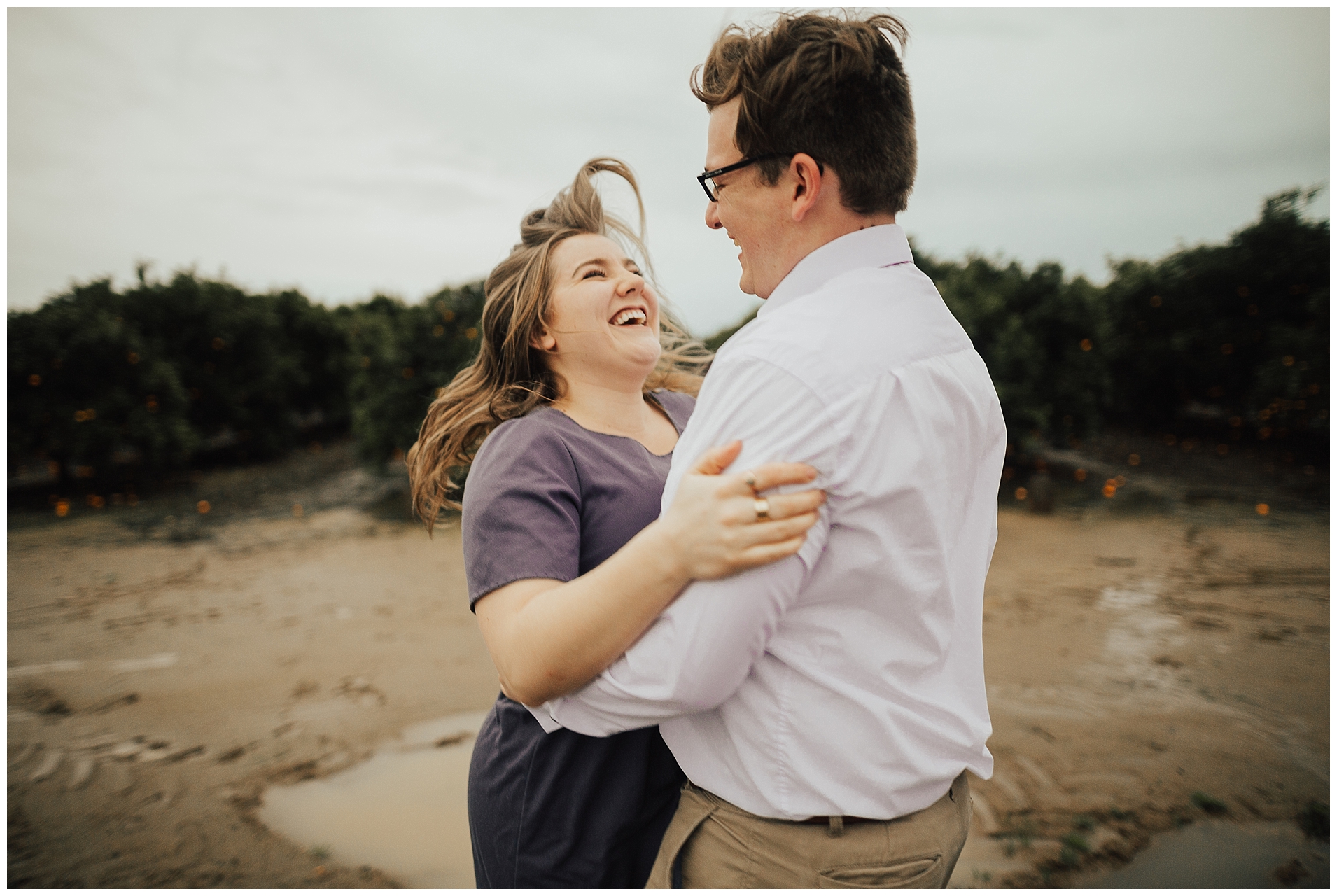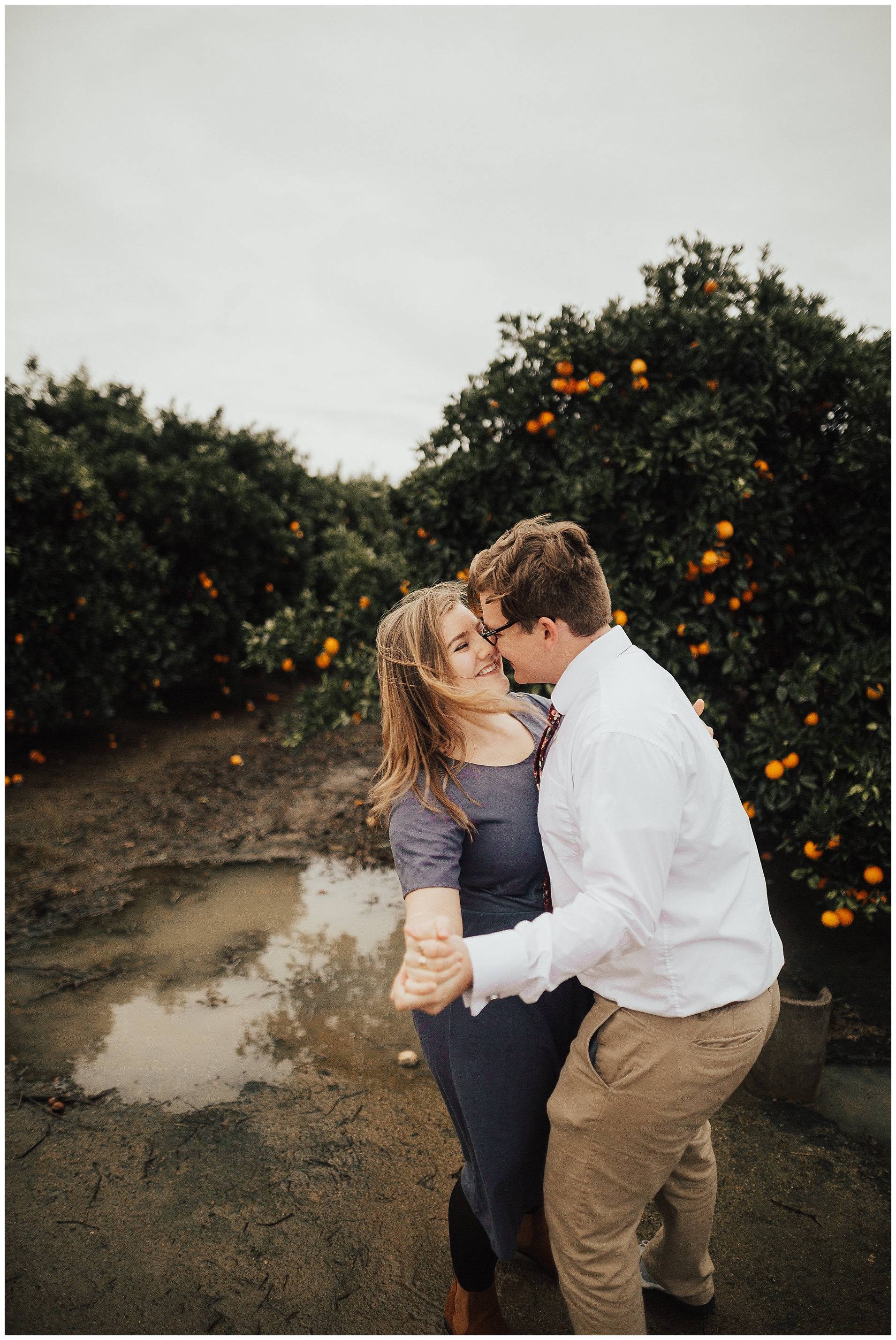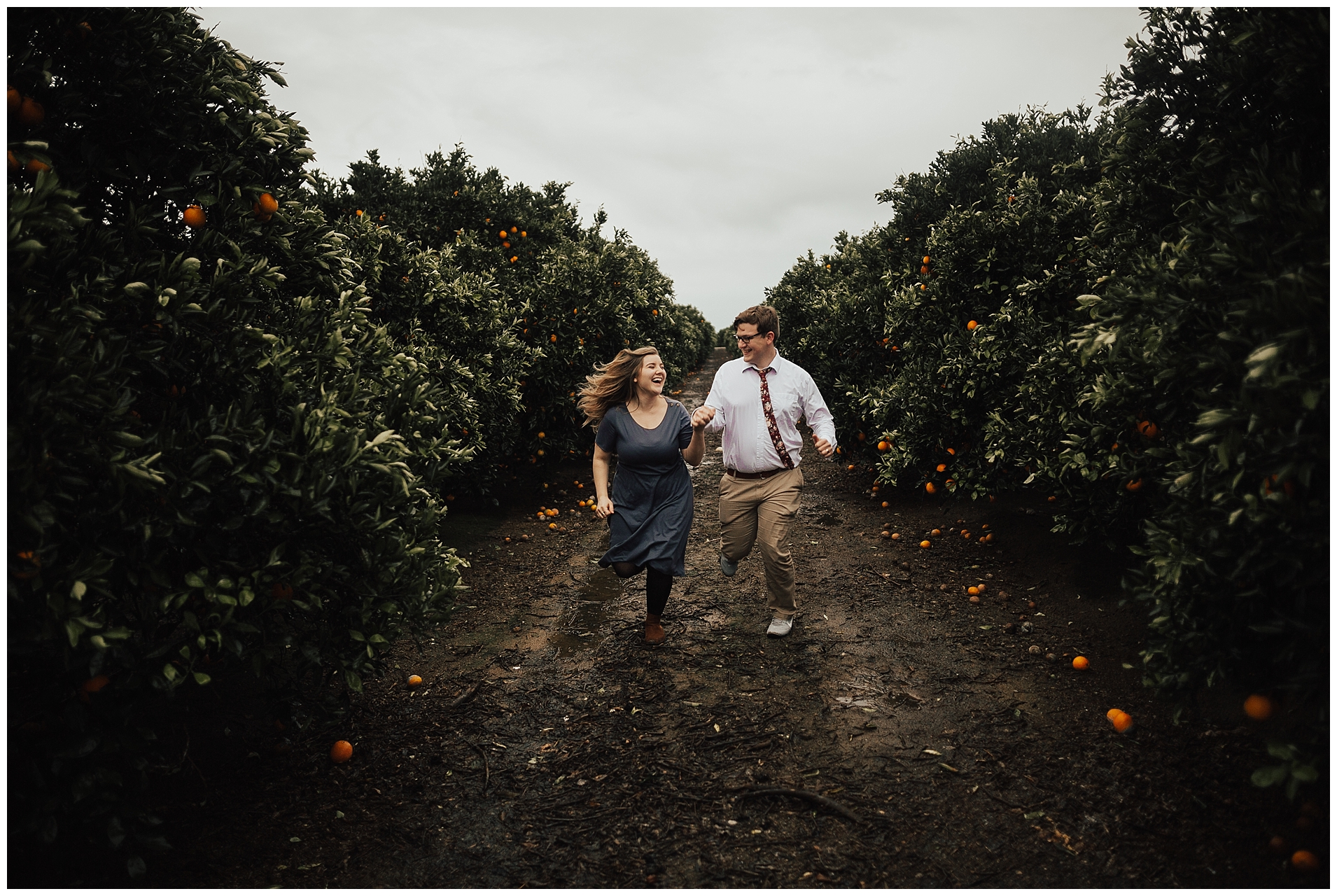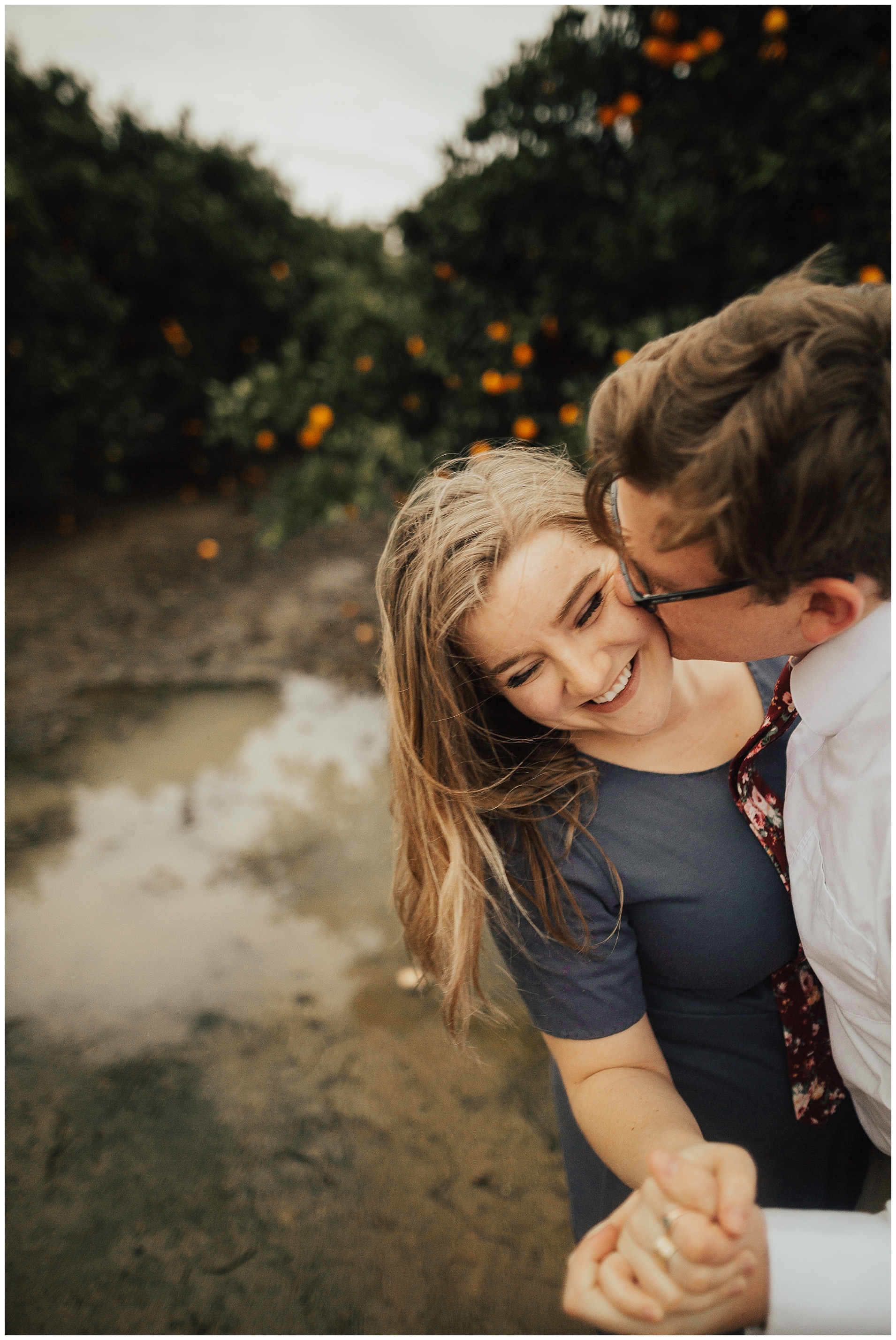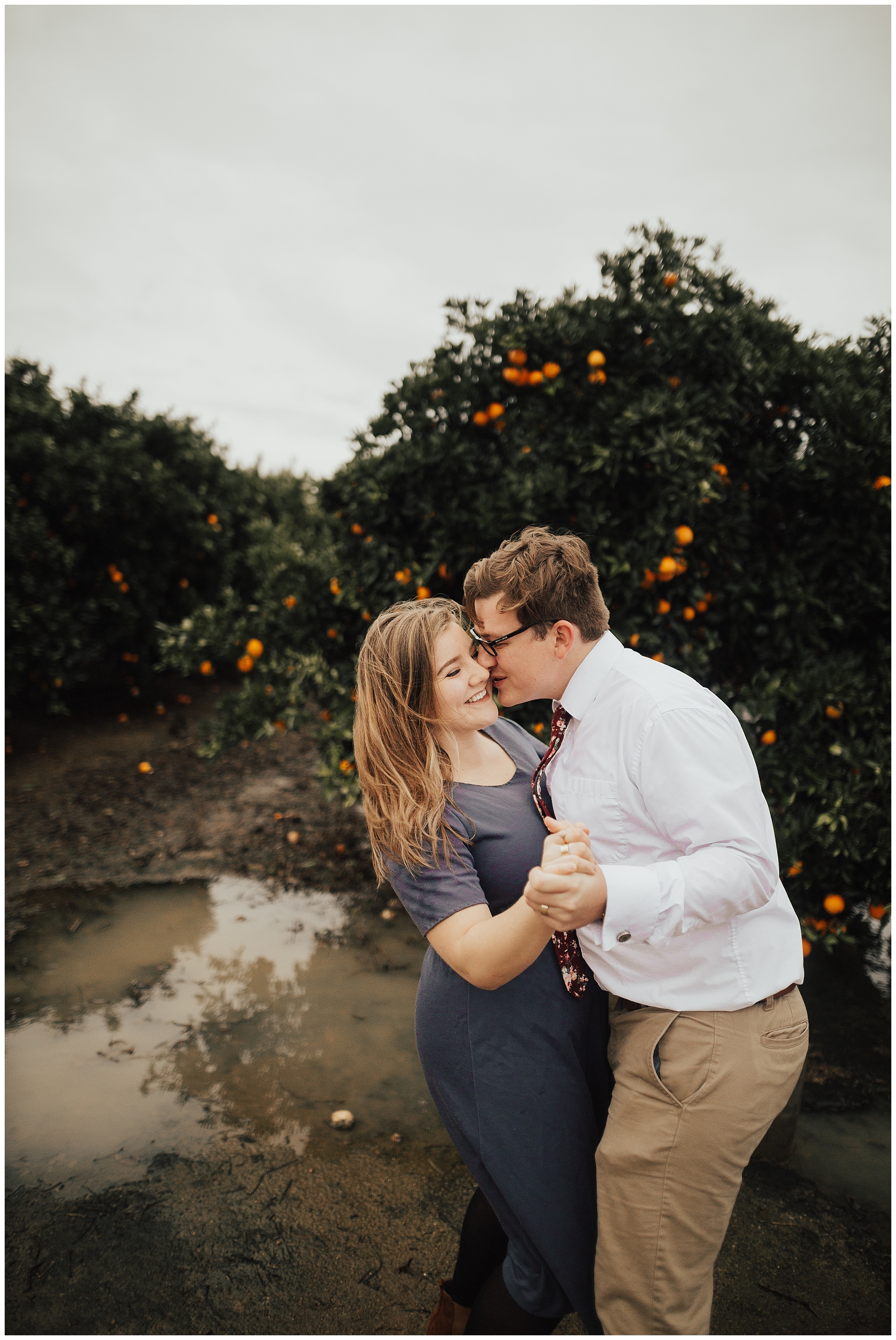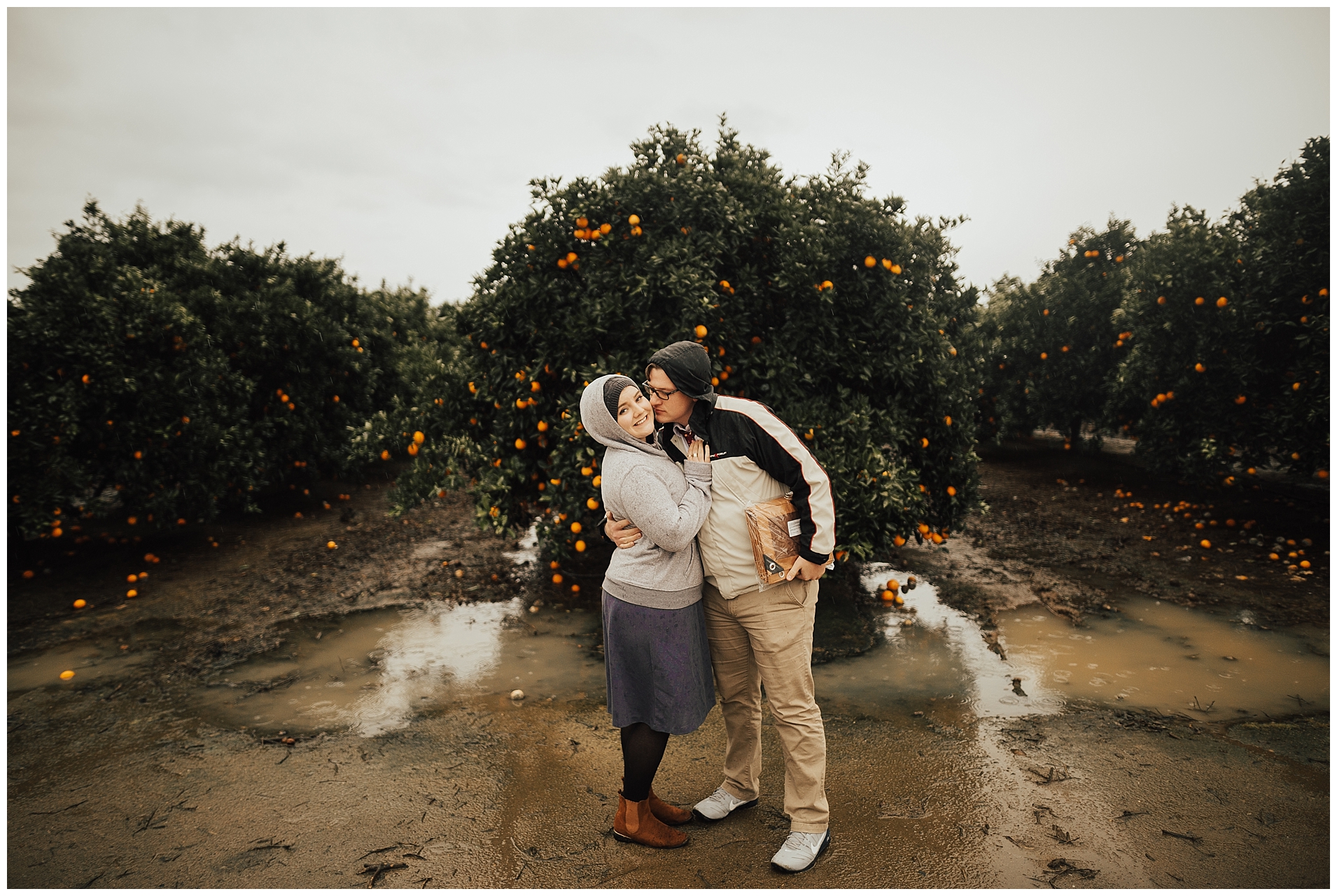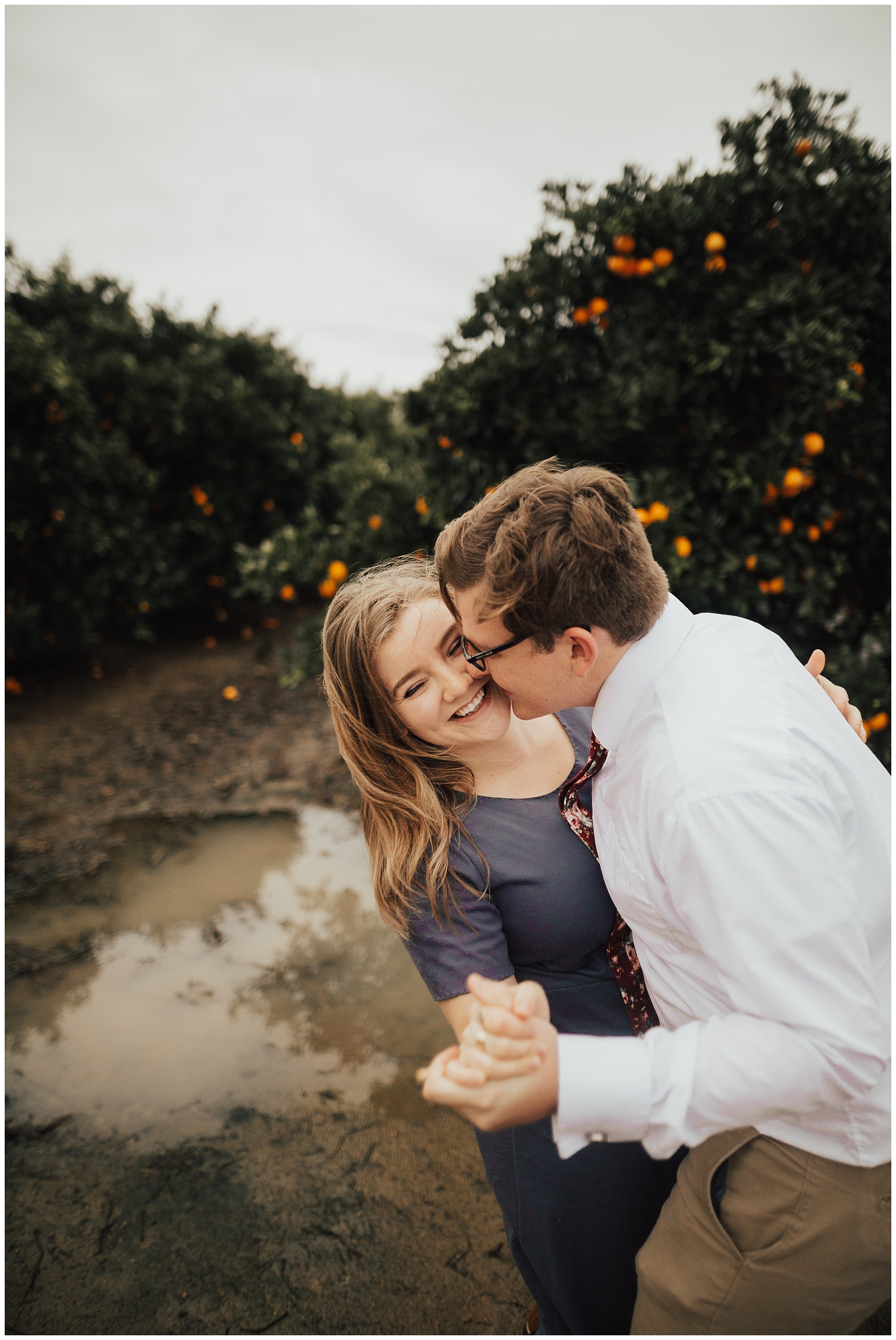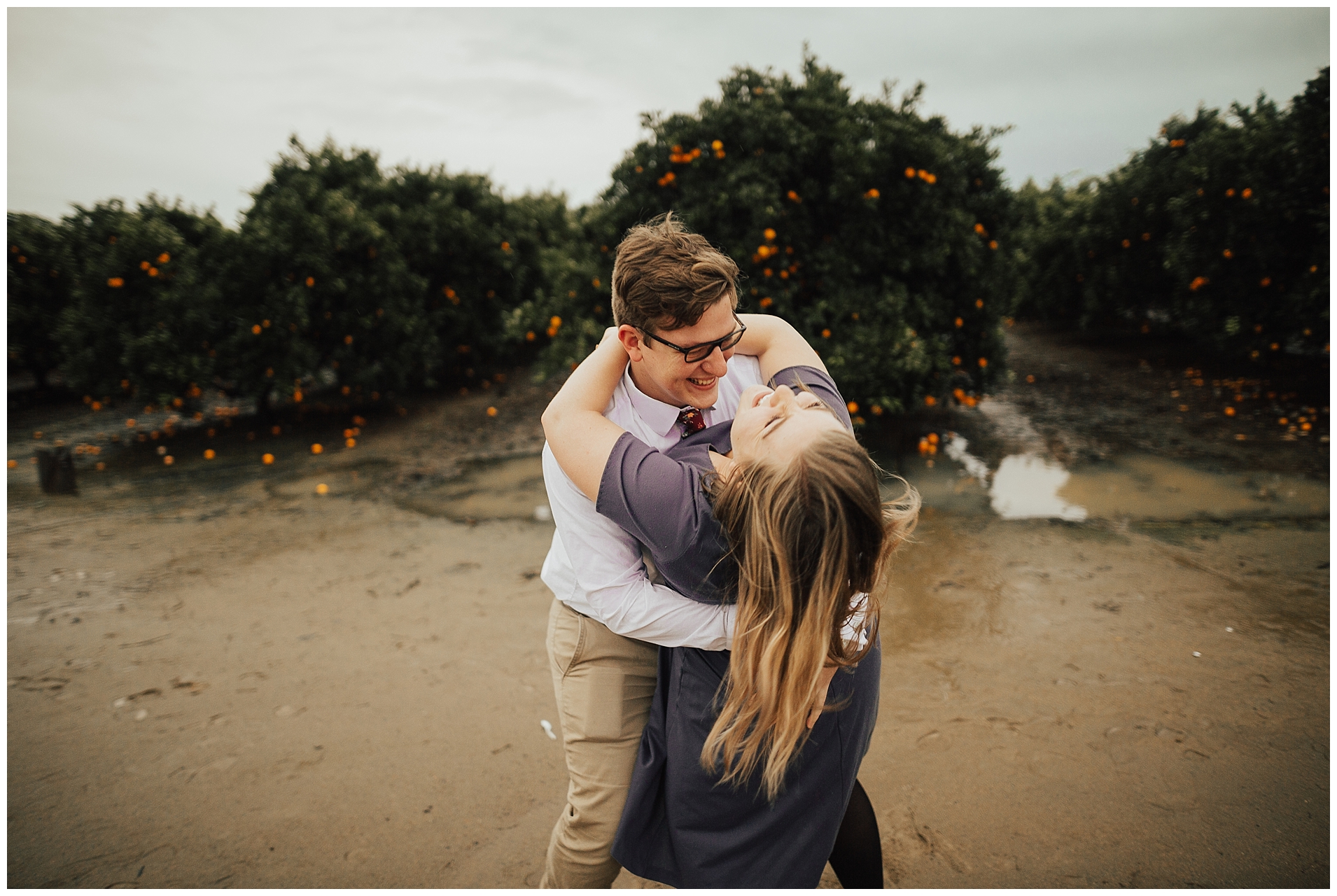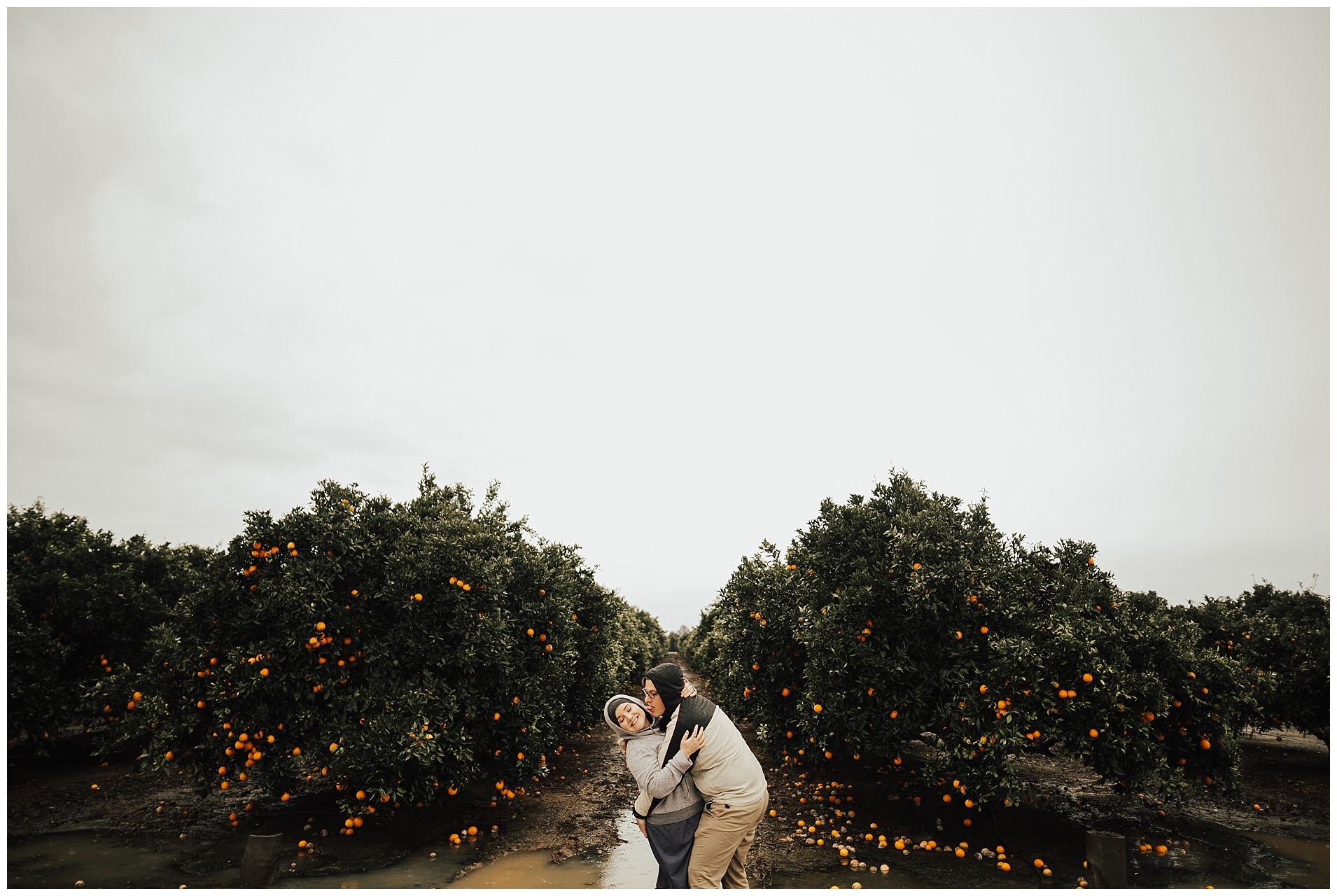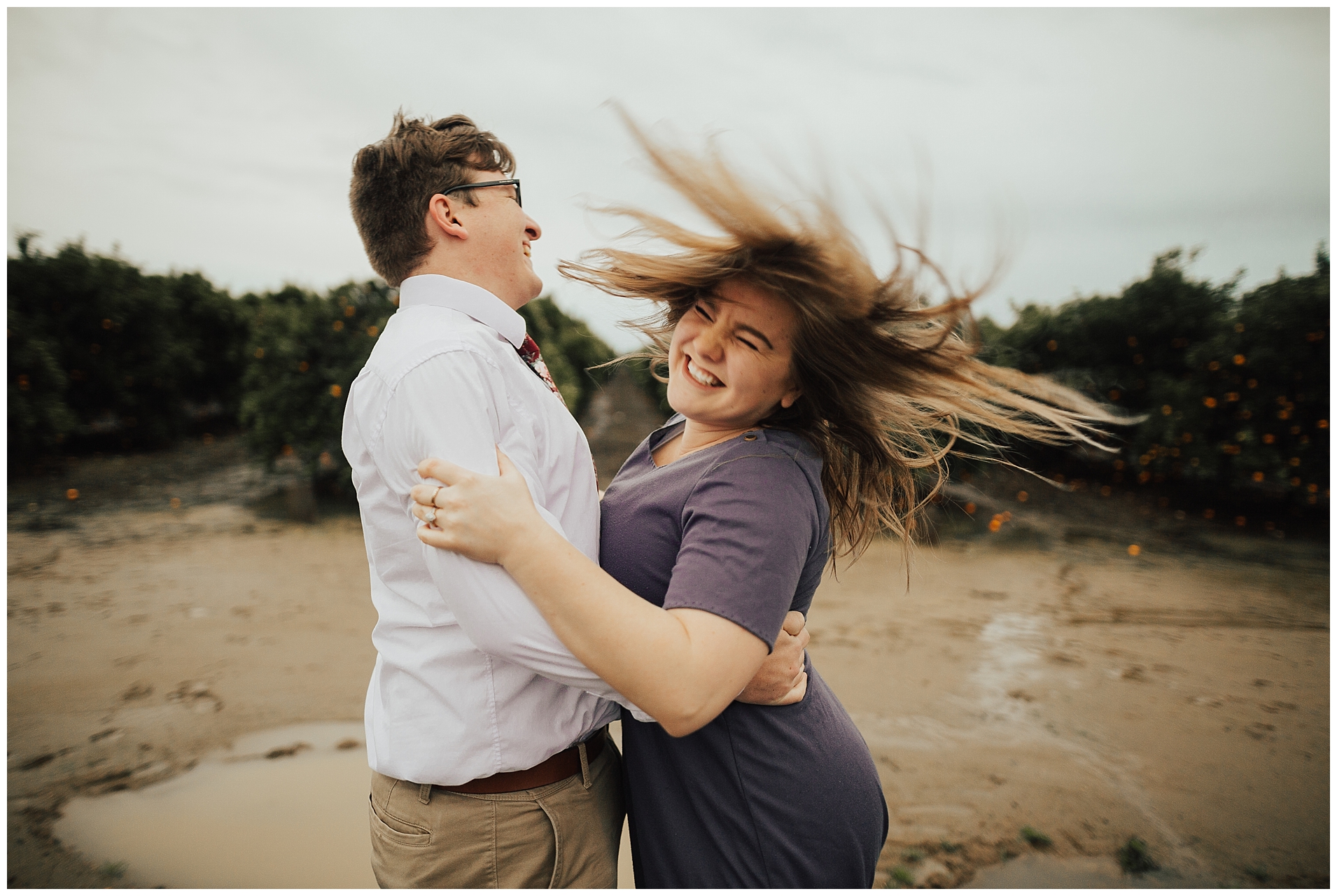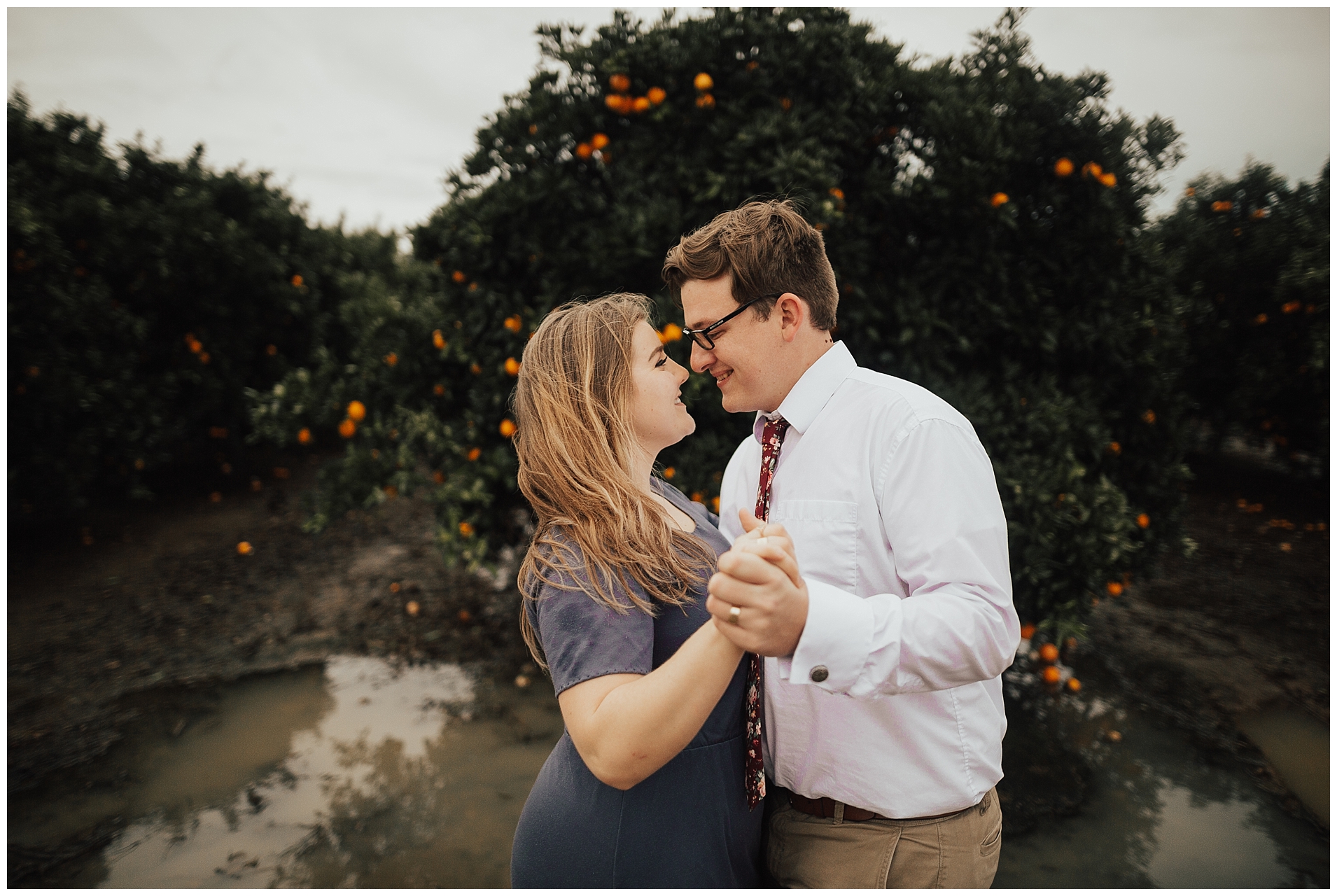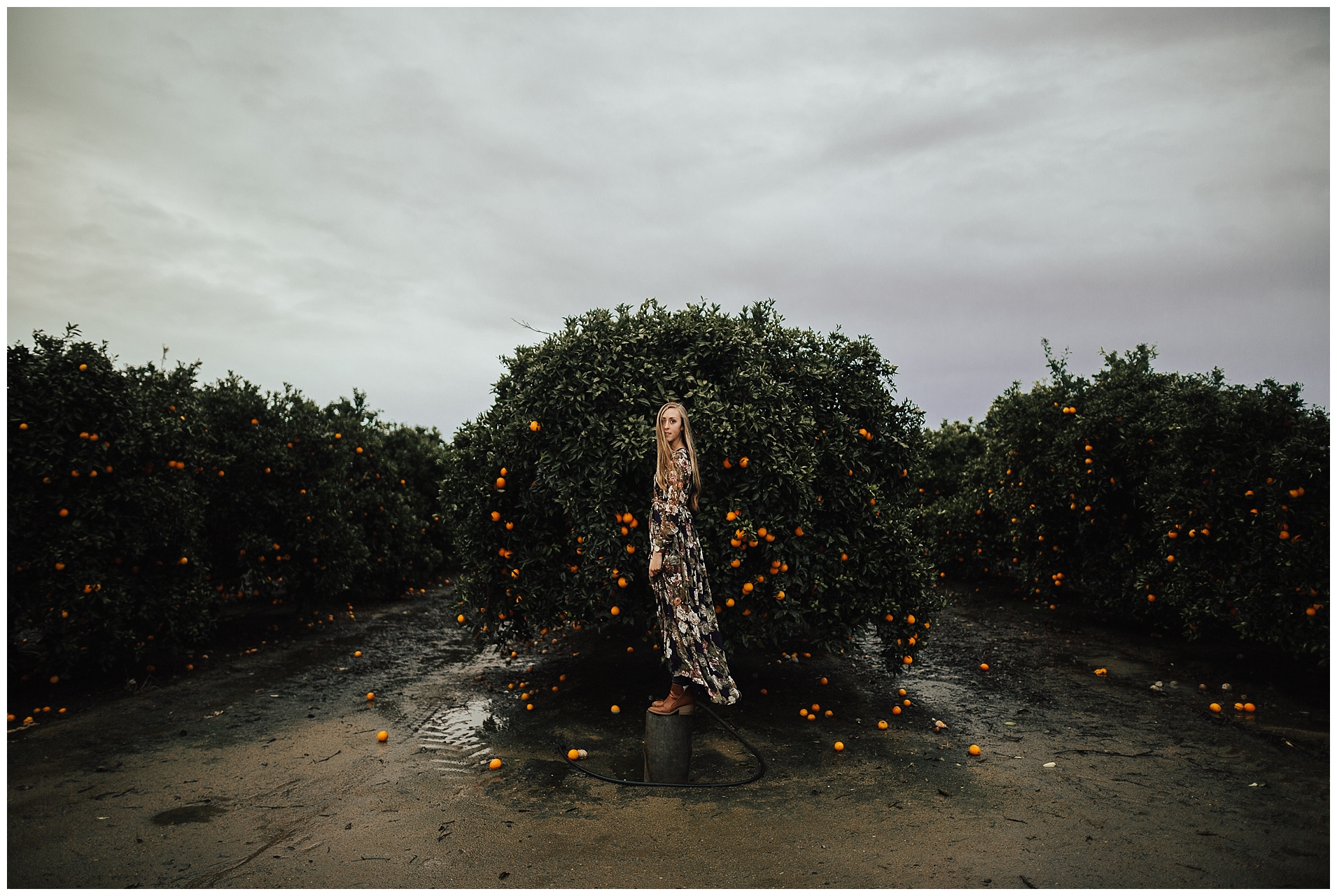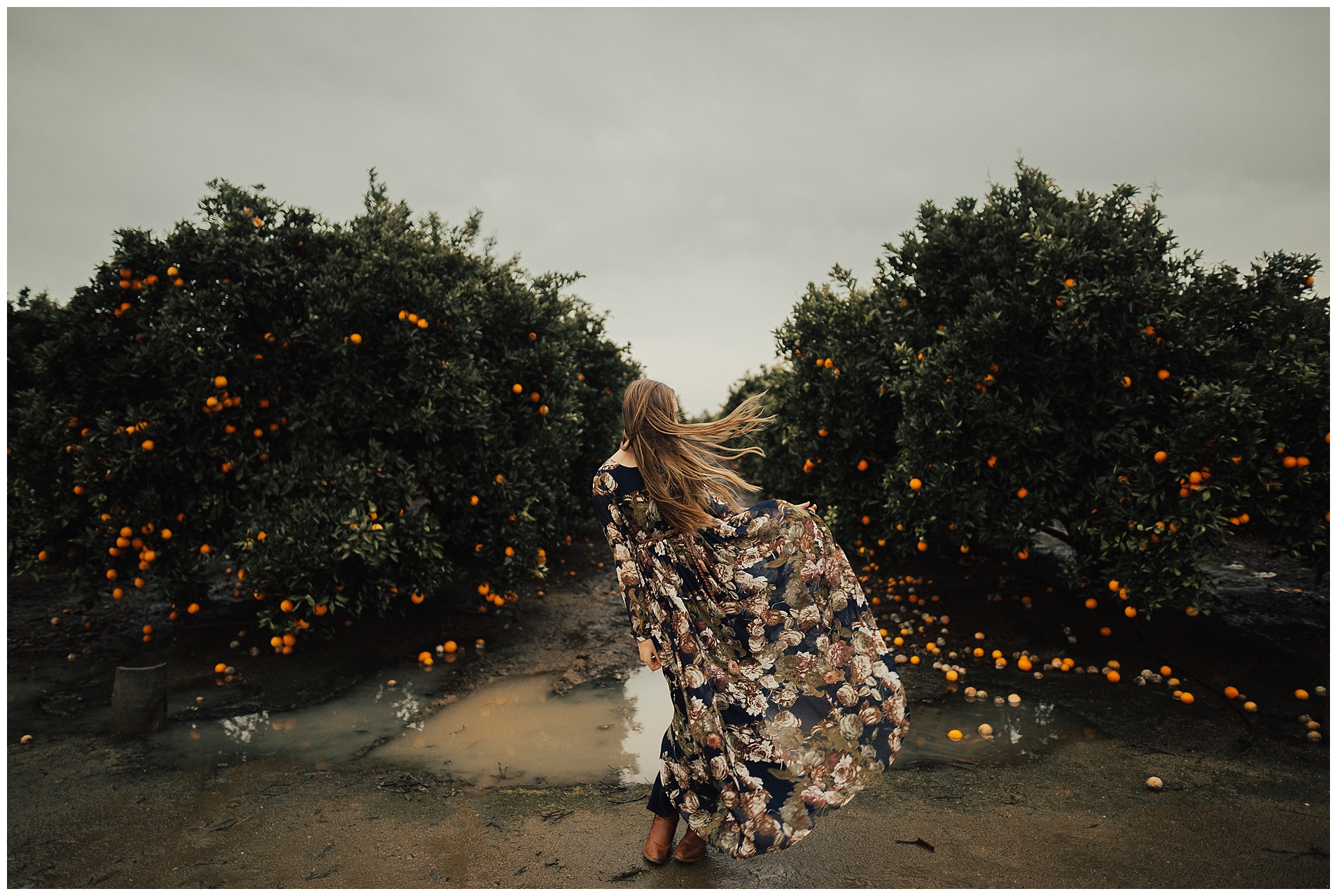 We then had Natasha's reception, where I caught the bouquet (ok, not really, I just picked it up and pretended like I did because she said that I could just say I caught it. I guess this means I am next!!!!! LOL, jk, jk.)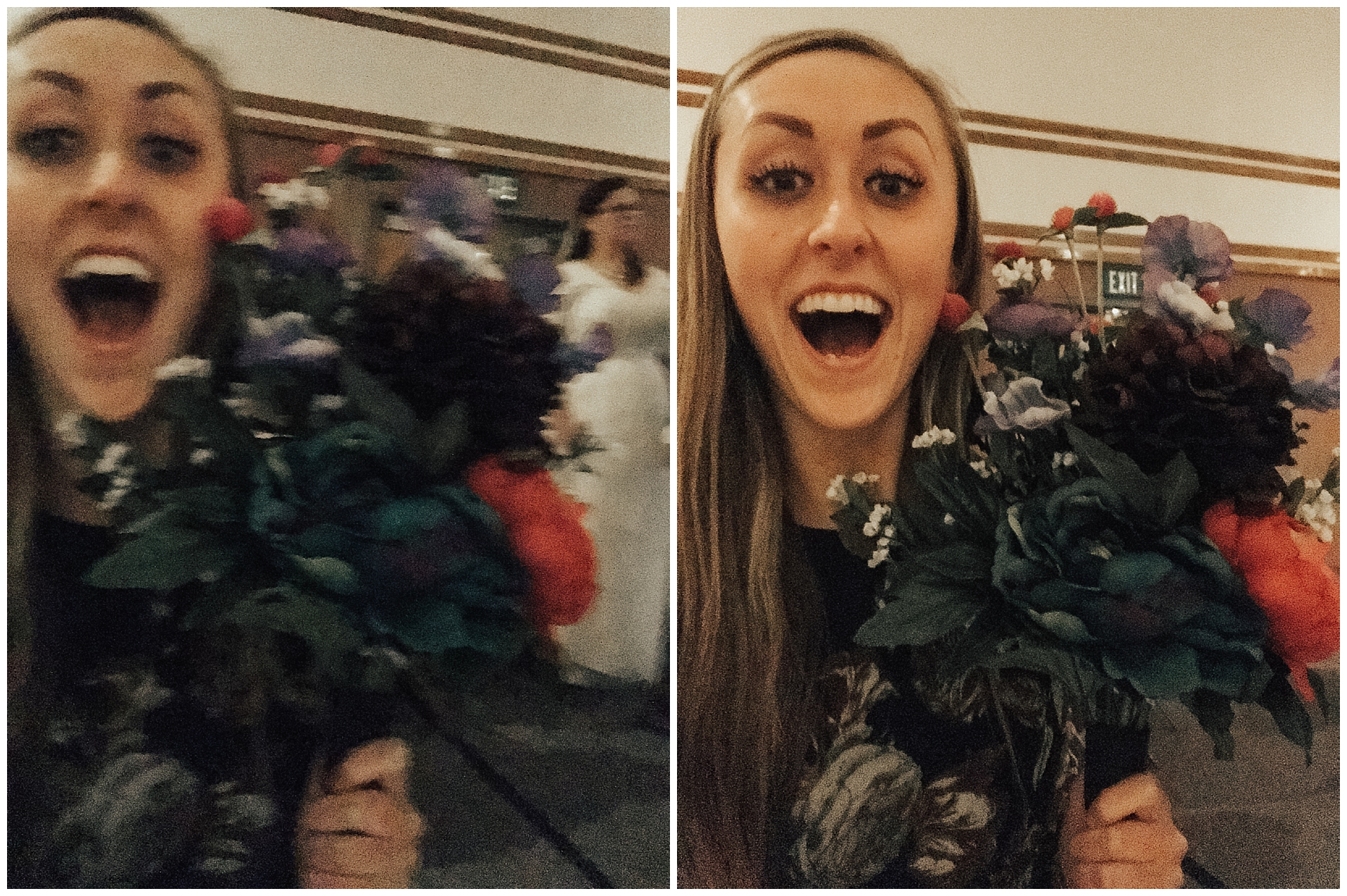 I really cannot get over these orange groves, or really, all of the groves in this area. EVERYWHERE WE TURNED, there was an orchard.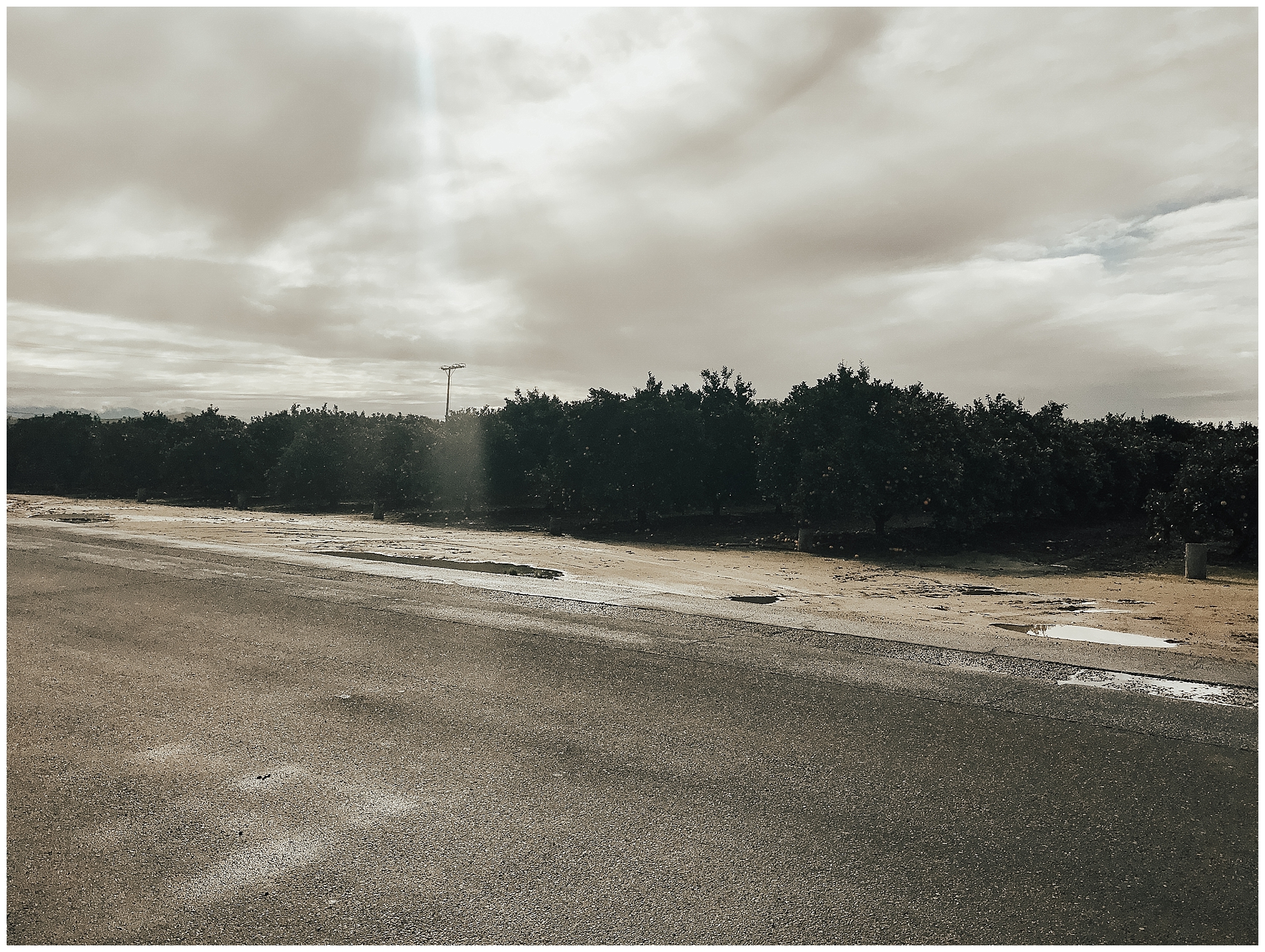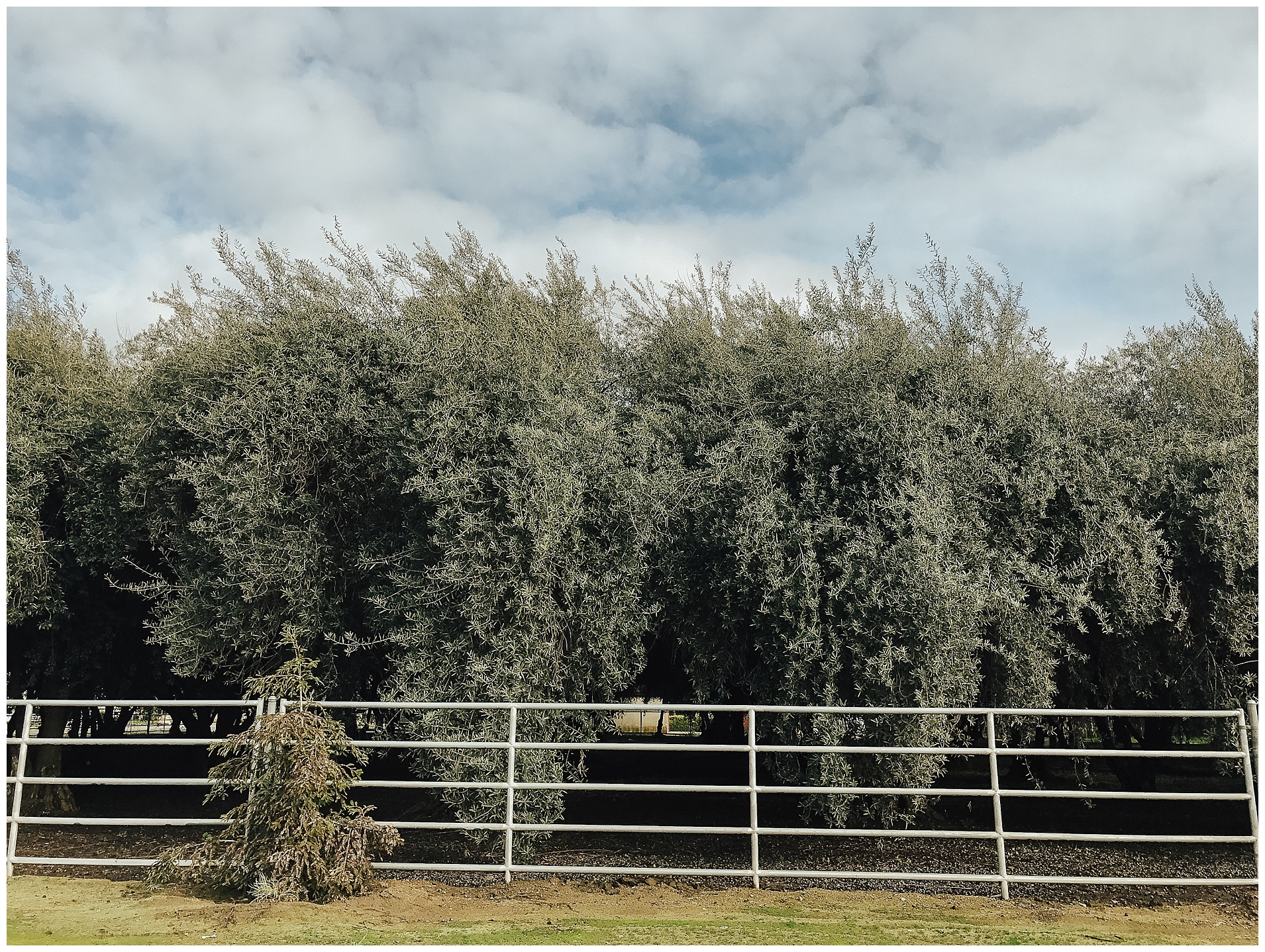 Everything was even starting to blossom! The next morning, we packed up the car again to head to LA! We passed this orchard and hopped out real quick to take some pictures, too!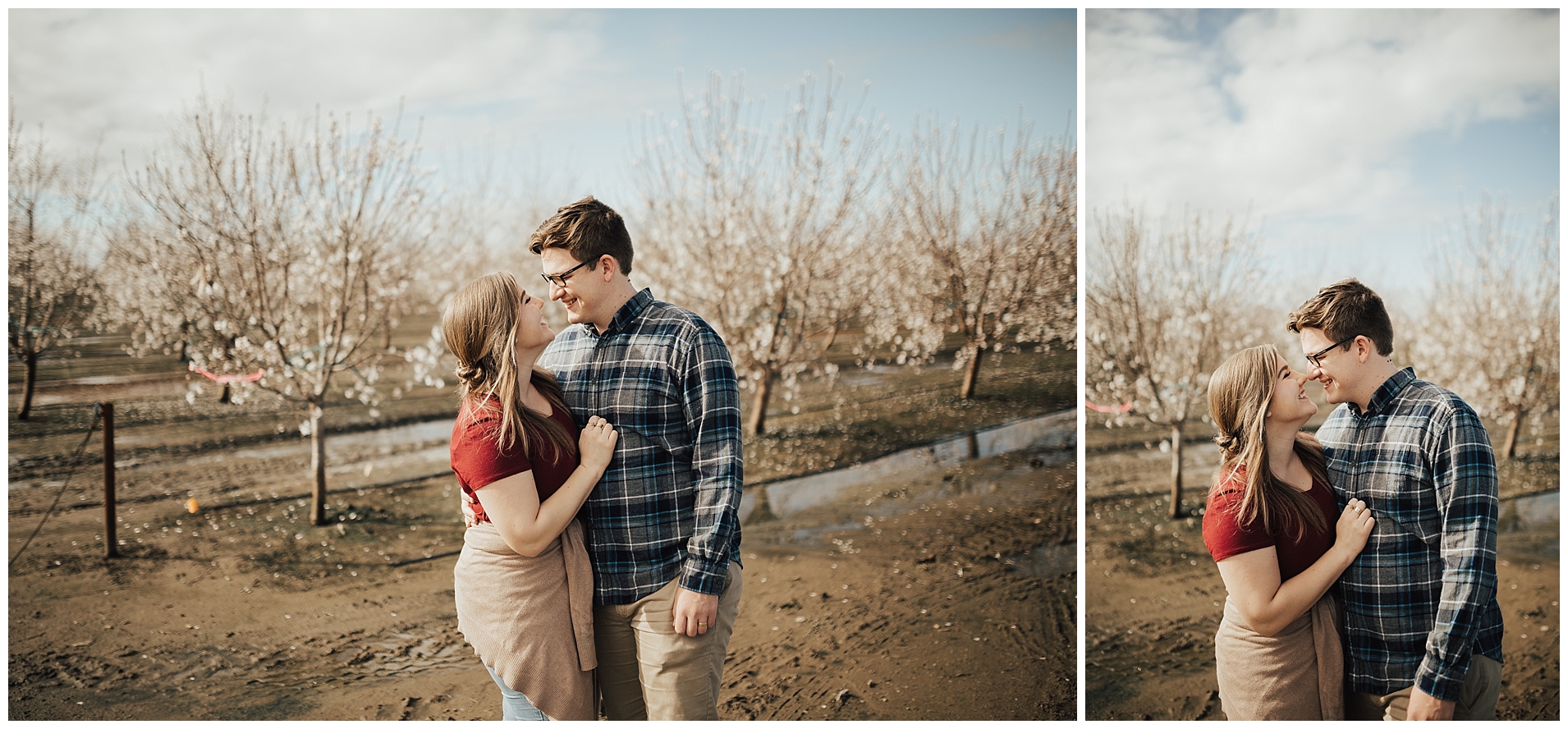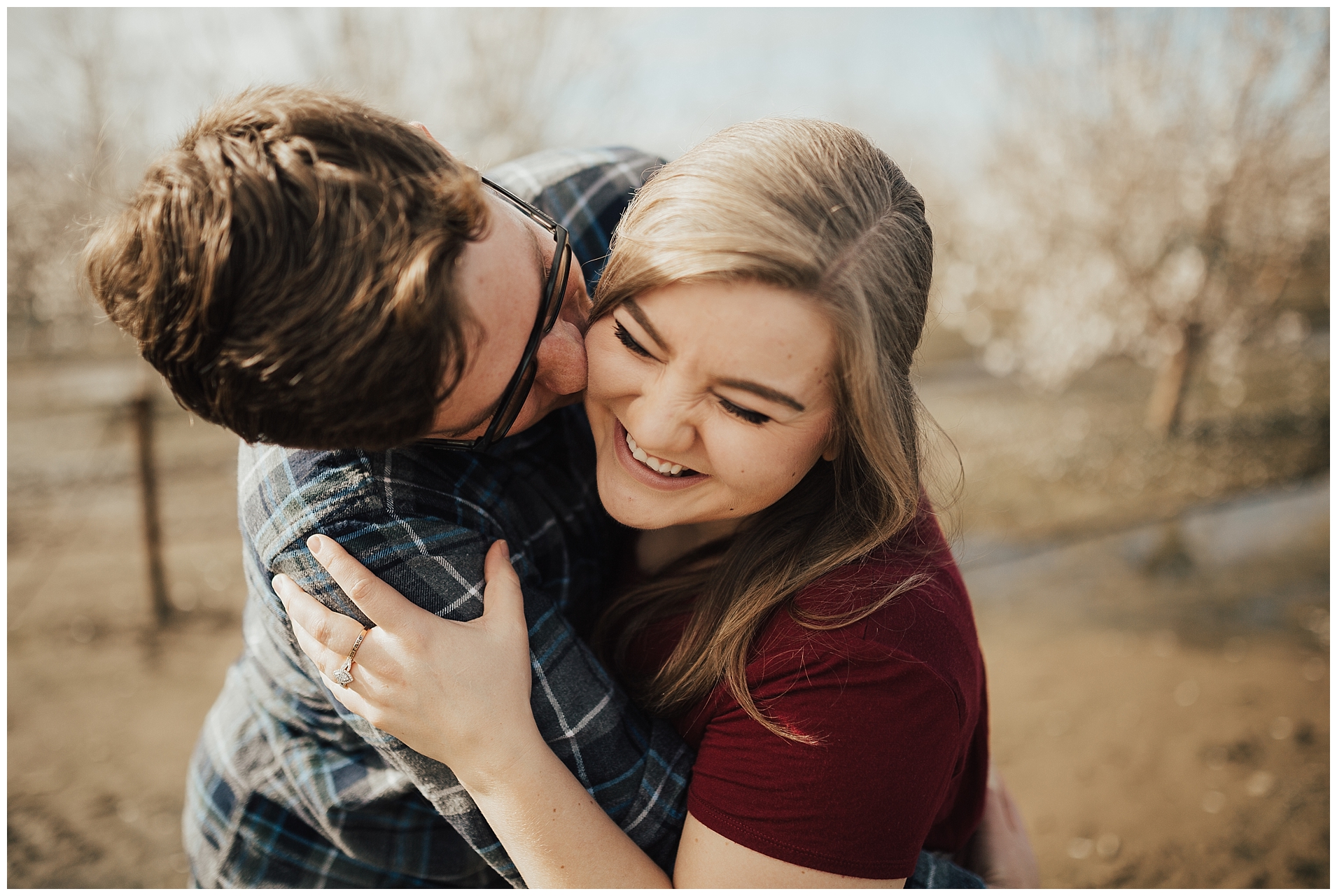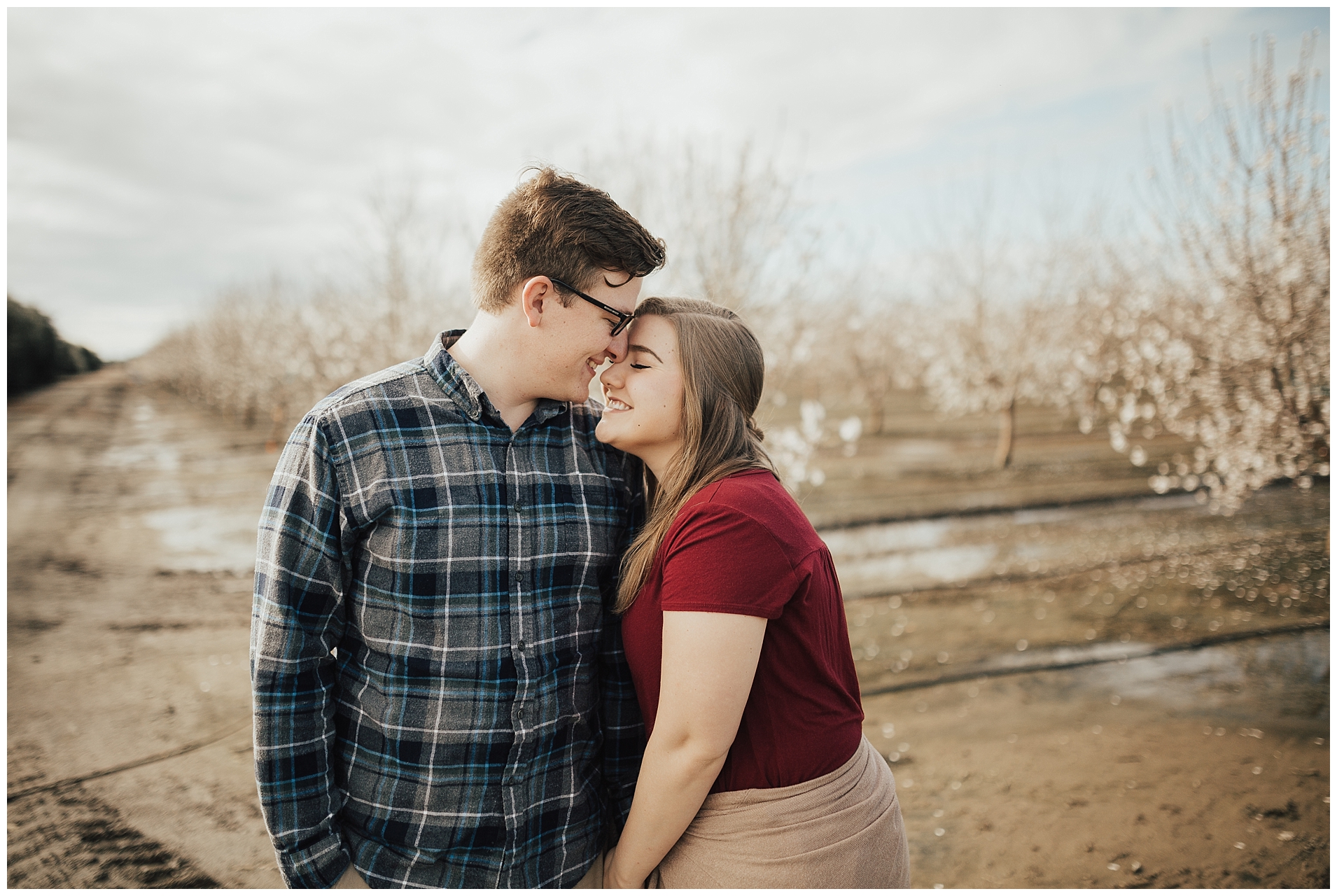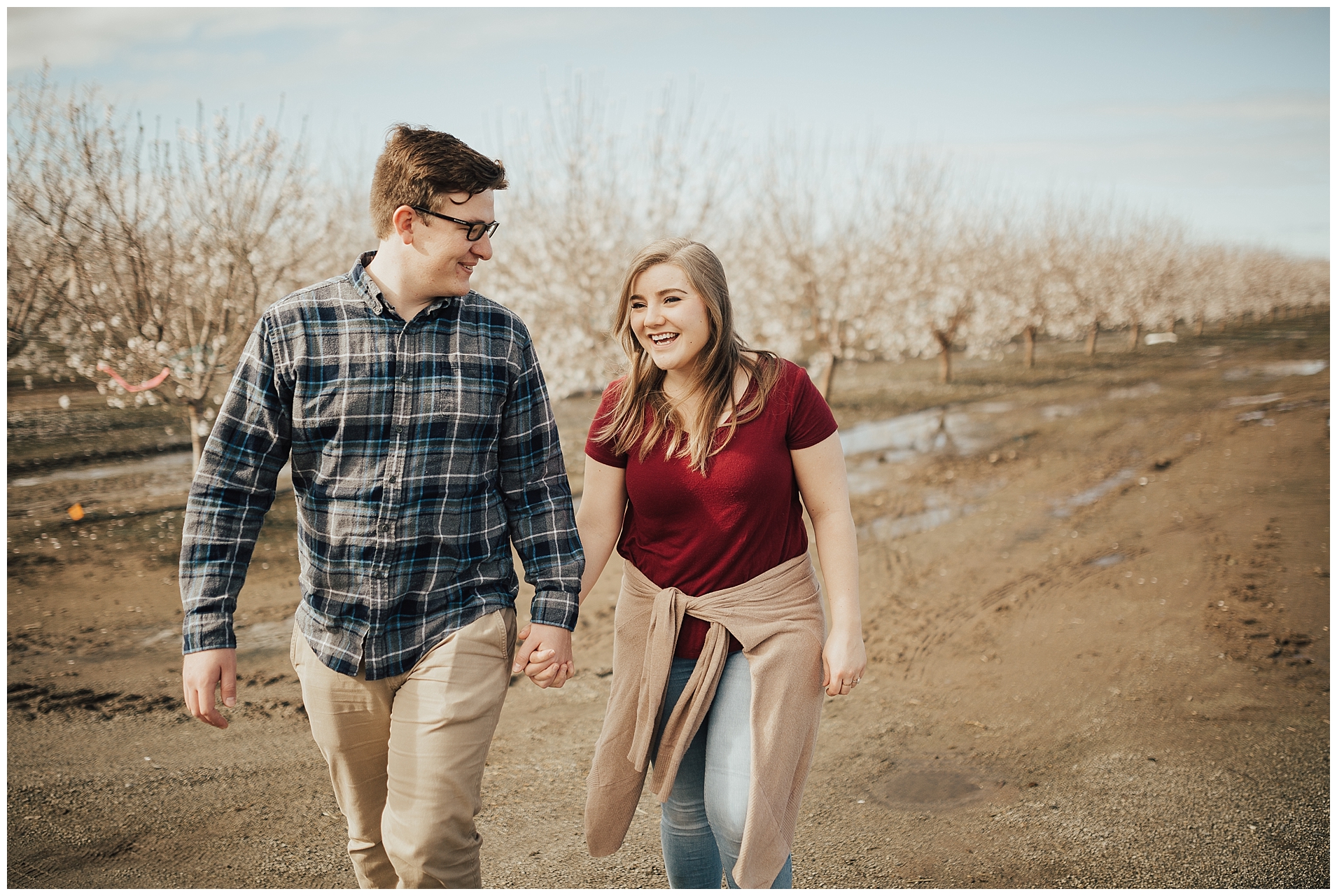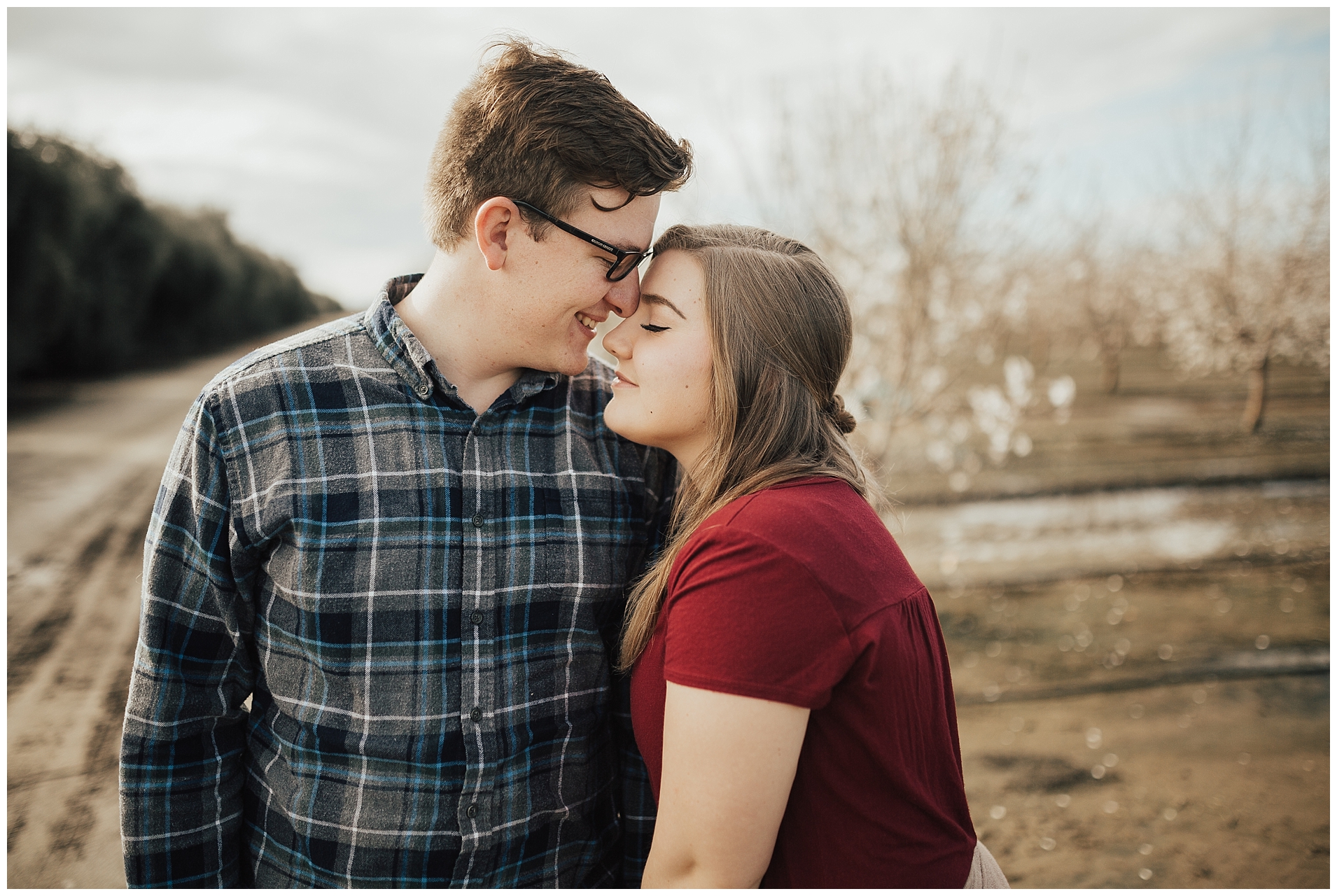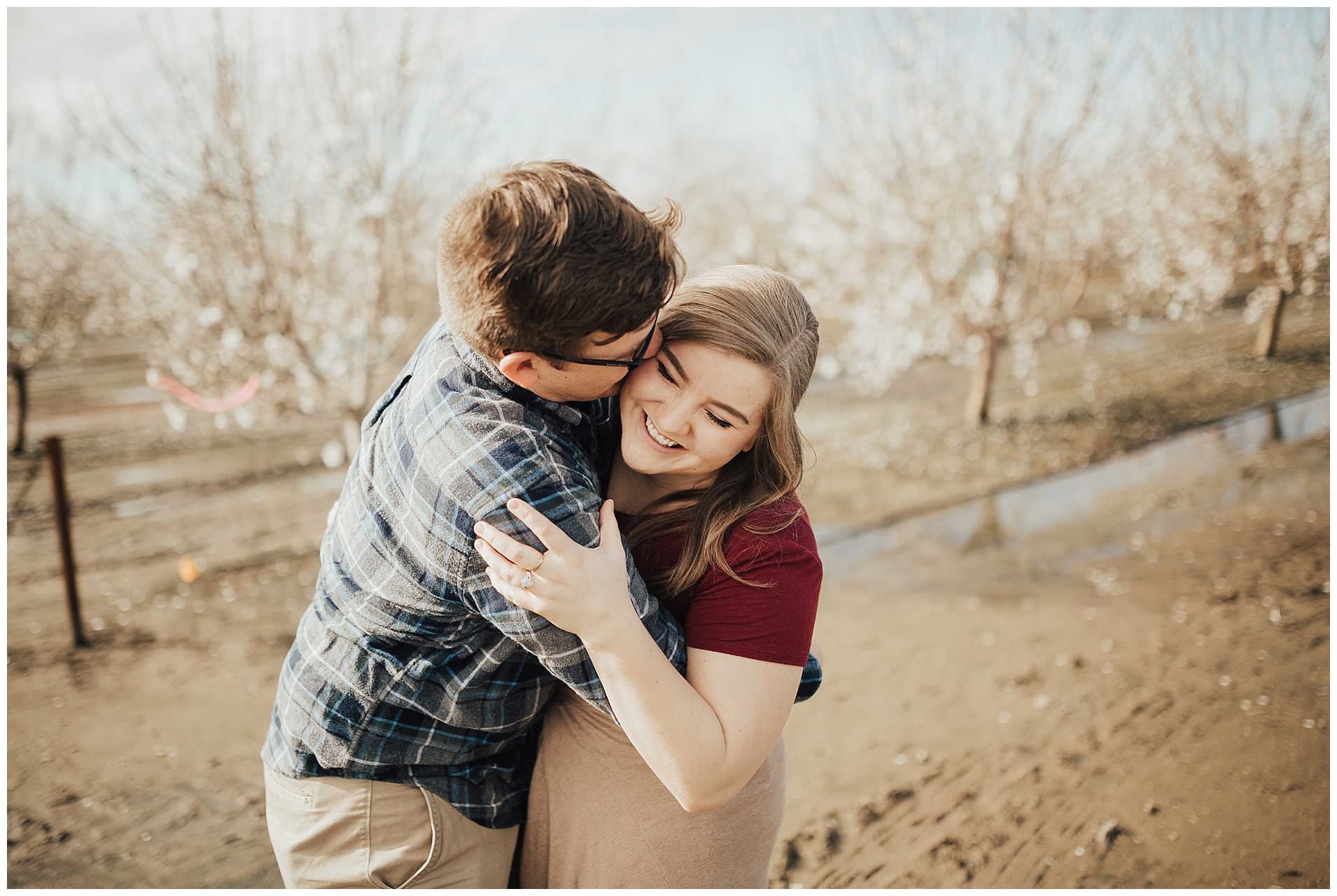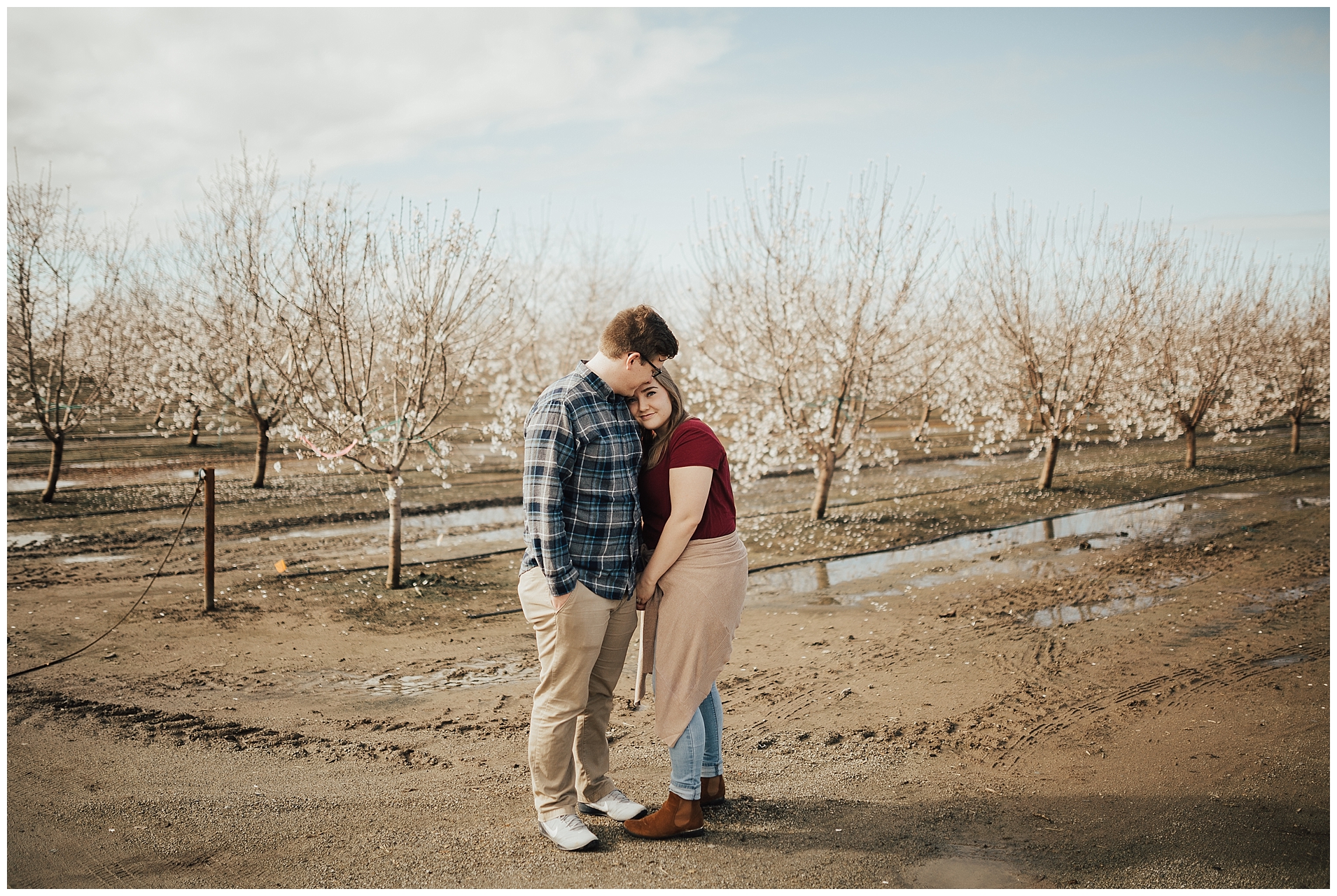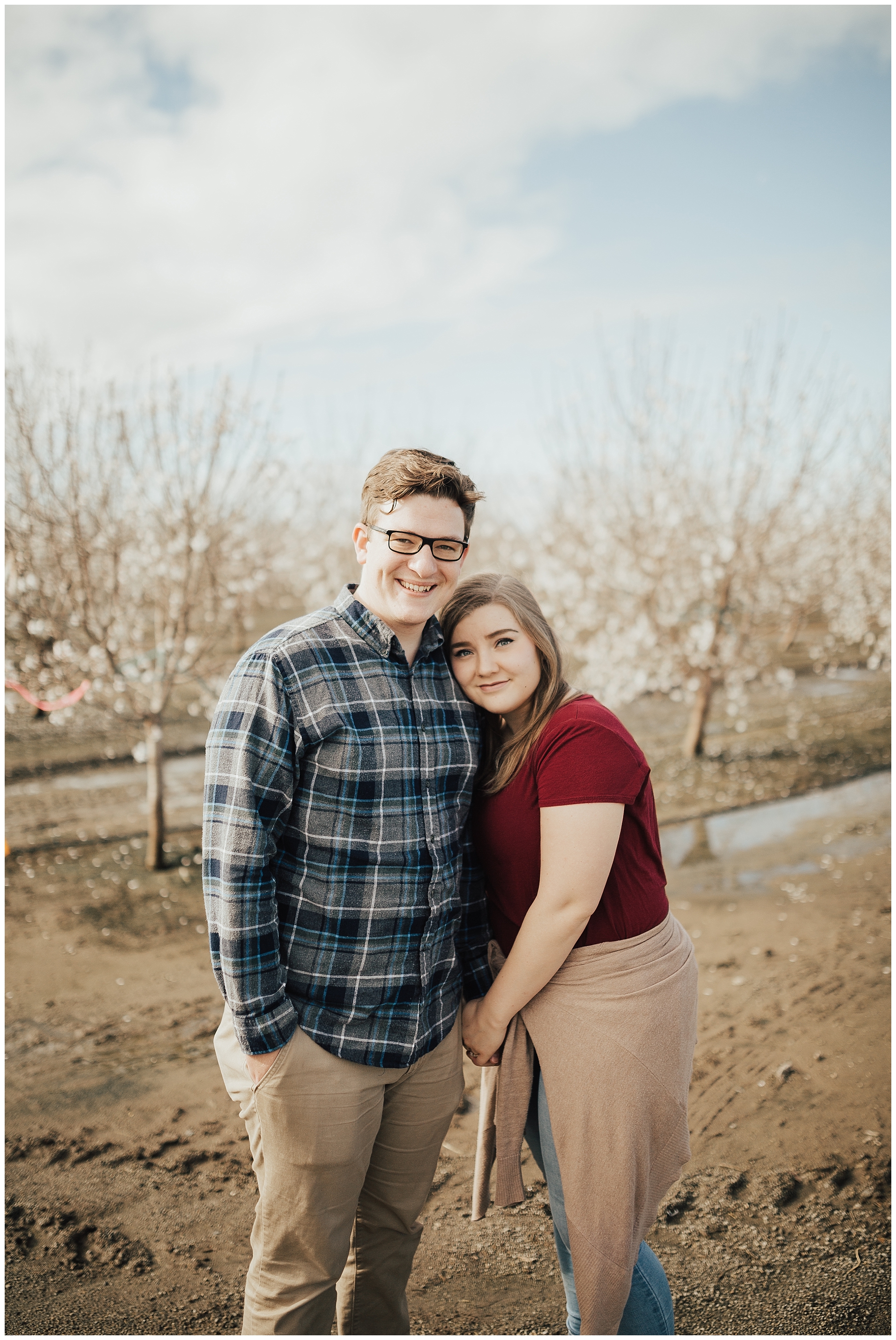 We stopped again for breakfast burritos, but they didn't have any, so we got real burritos.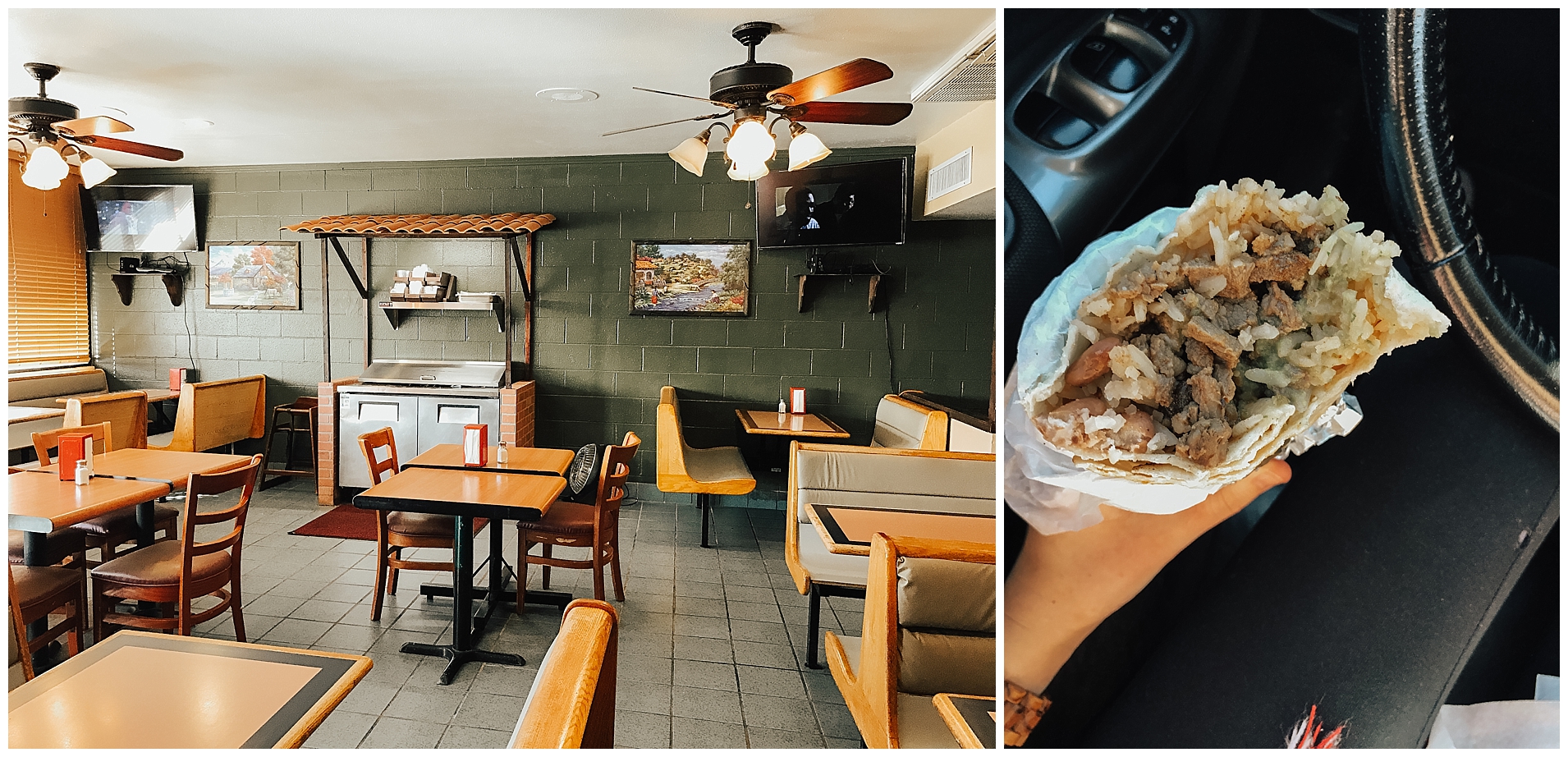 Then we finished our drive to LA. We went to the Hollywood sign first.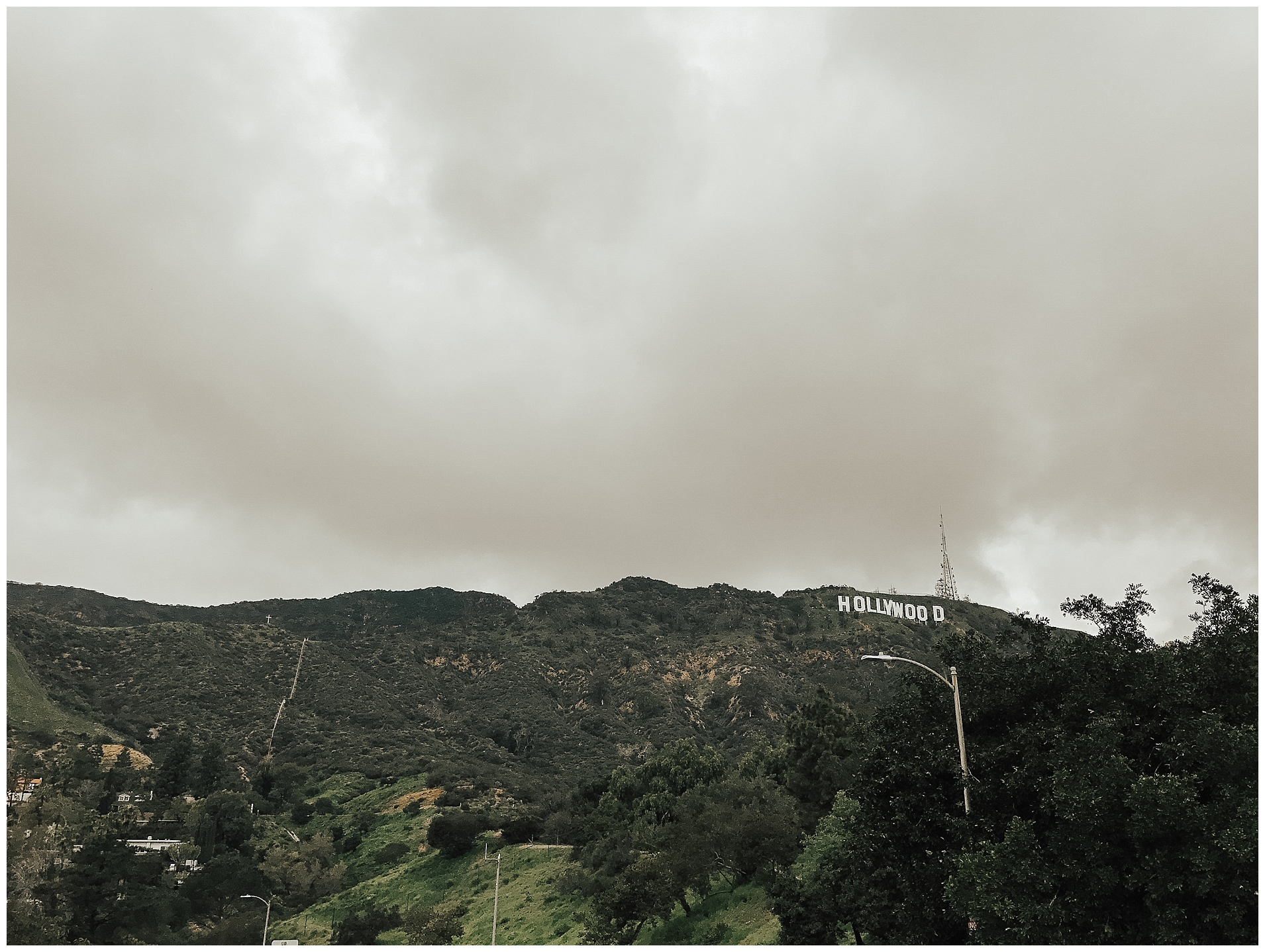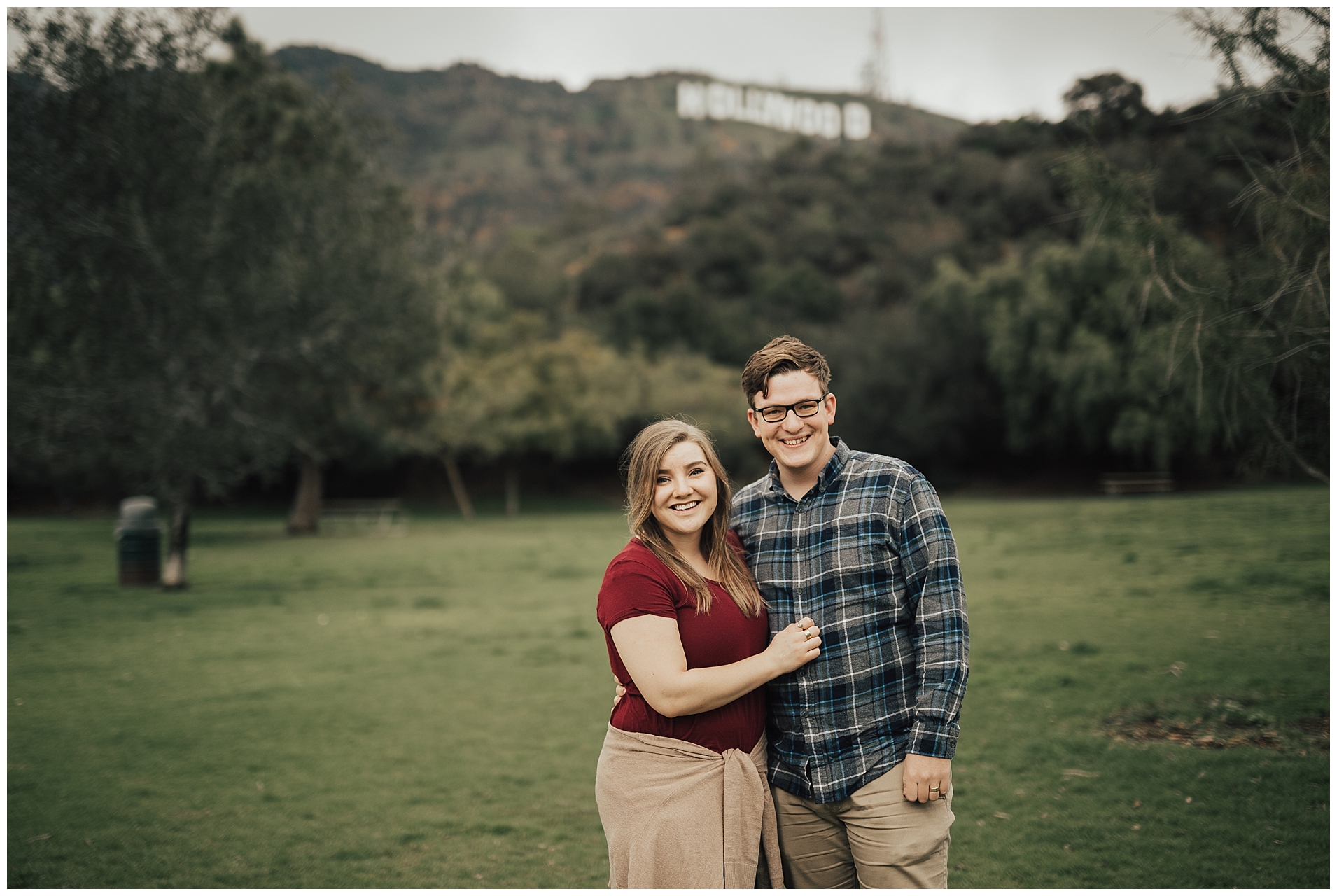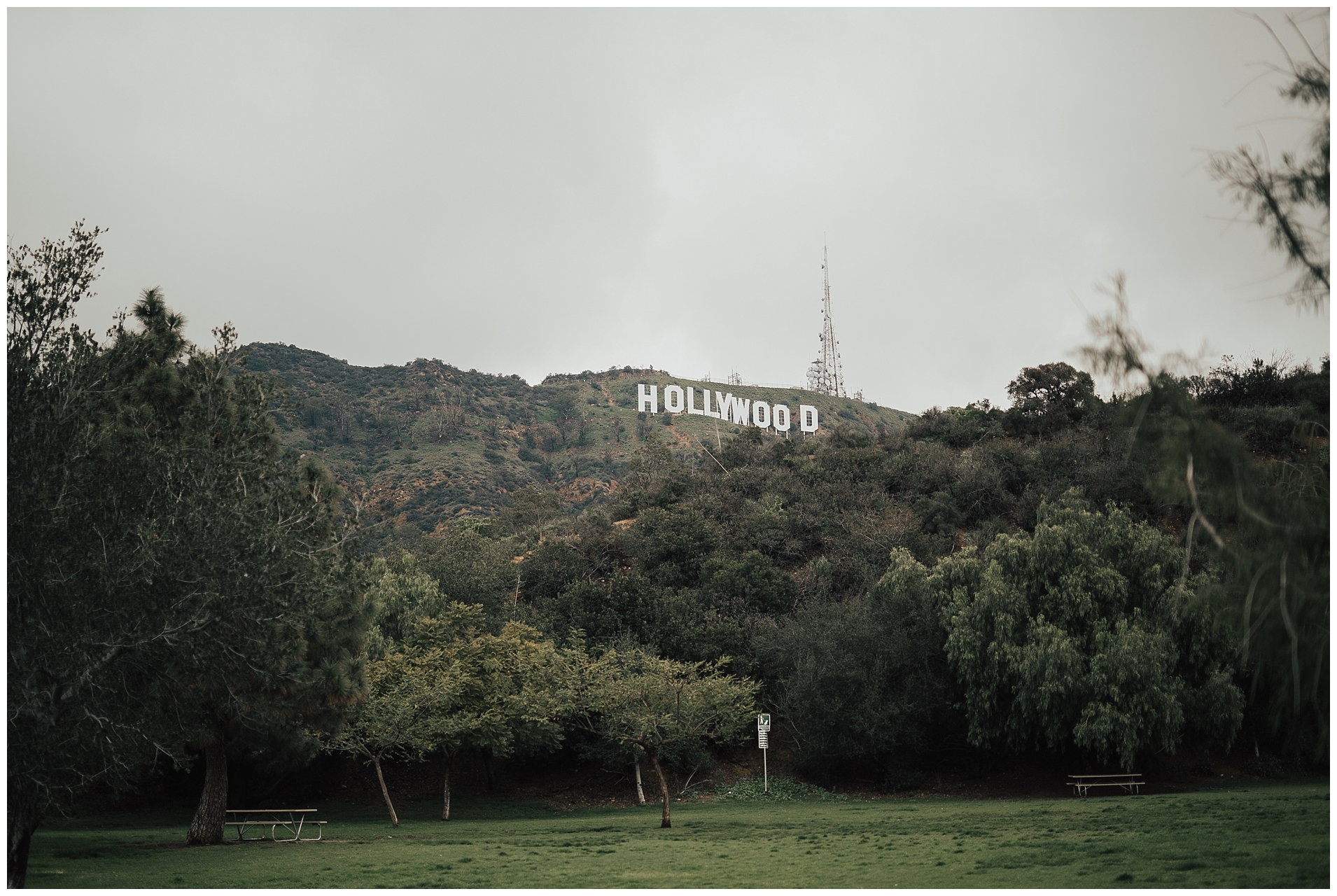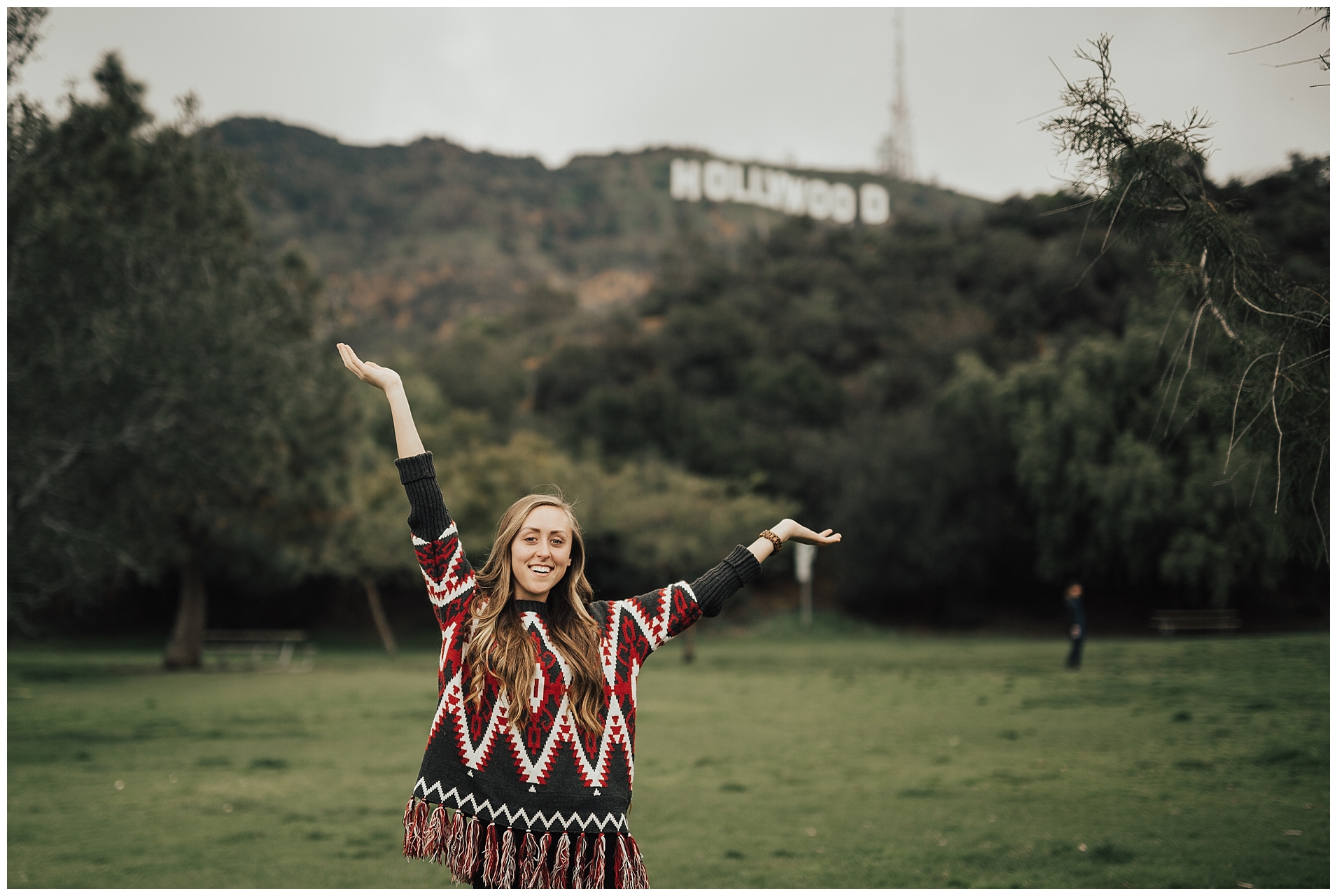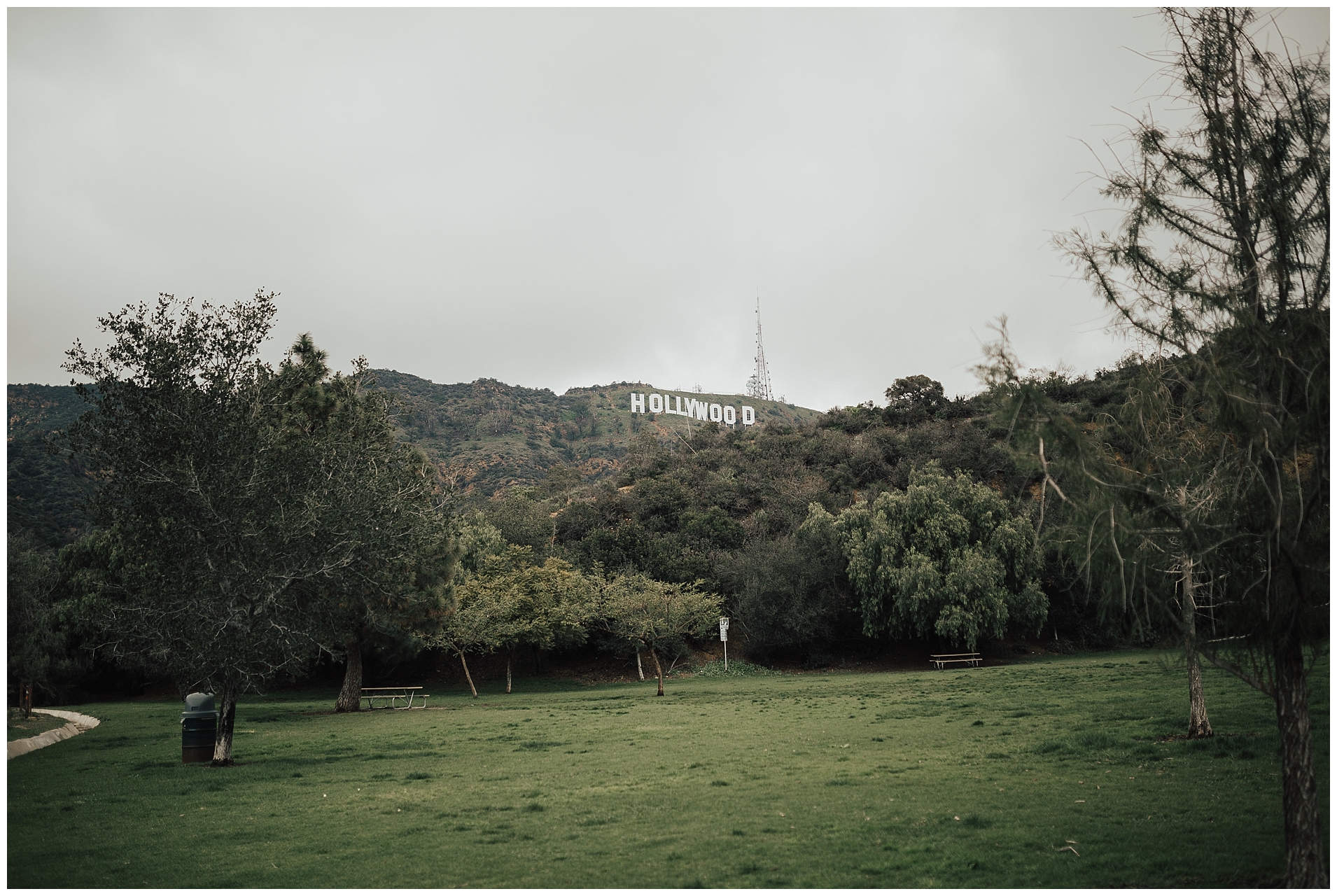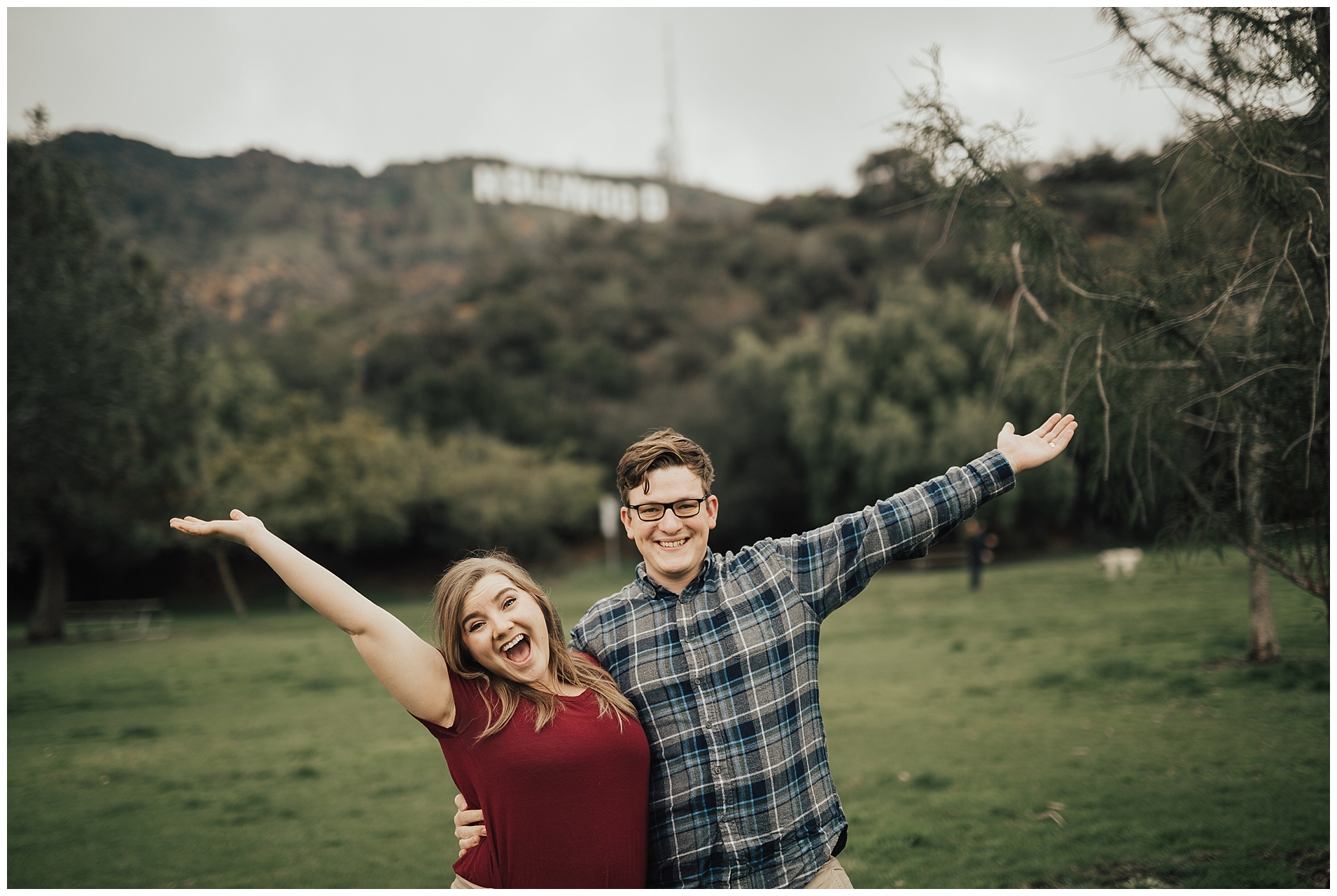 and then we went to walk around the stars! We also saw the Chinese Theater that had all of these actors' and actresses' handprints and footprints. They were pretty cool! We enjoyed walking all around, and even going into all of the little shops, too! and we heard people who were yelling their religious beliefs. Haha….and I even found some stars with my name on them!!!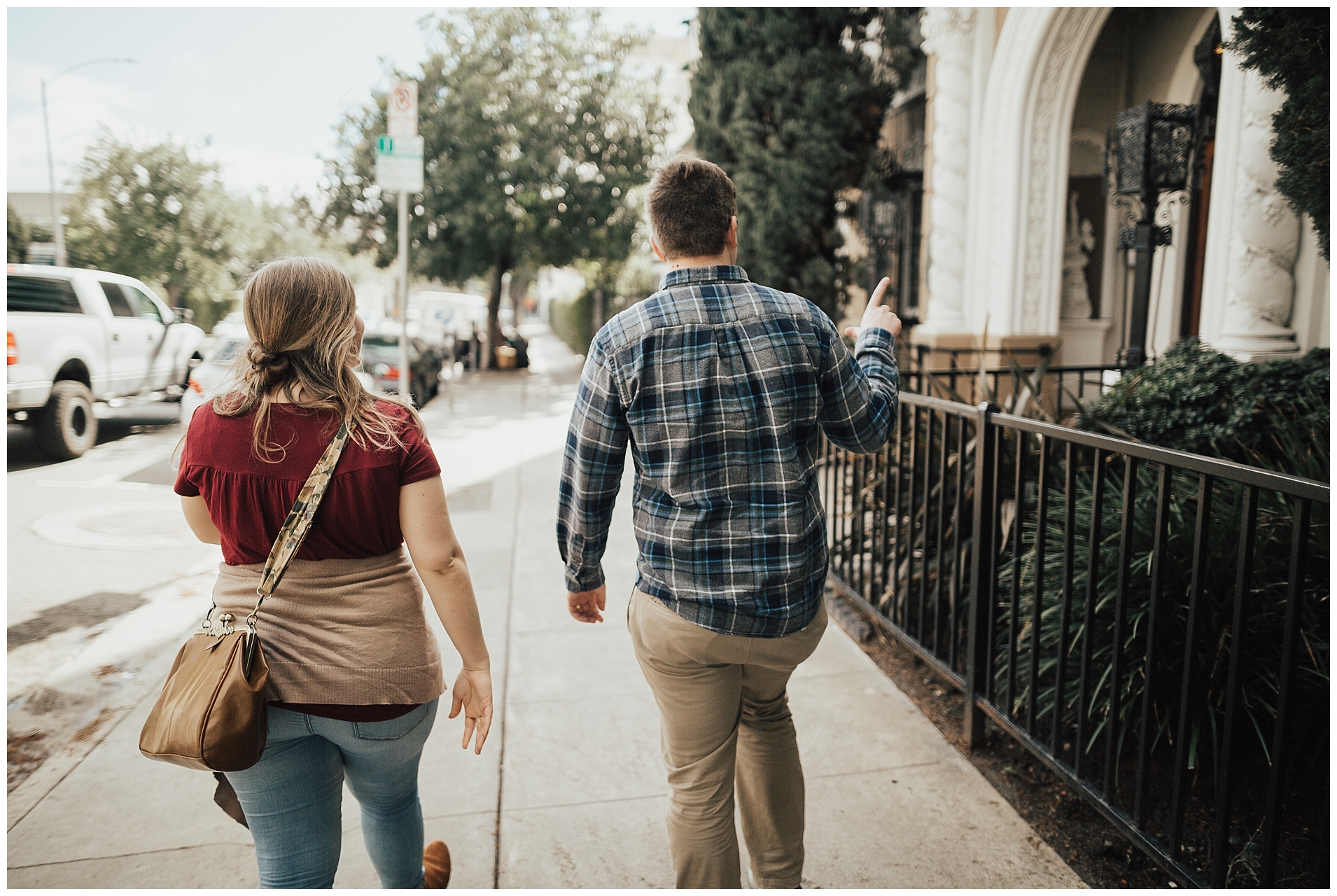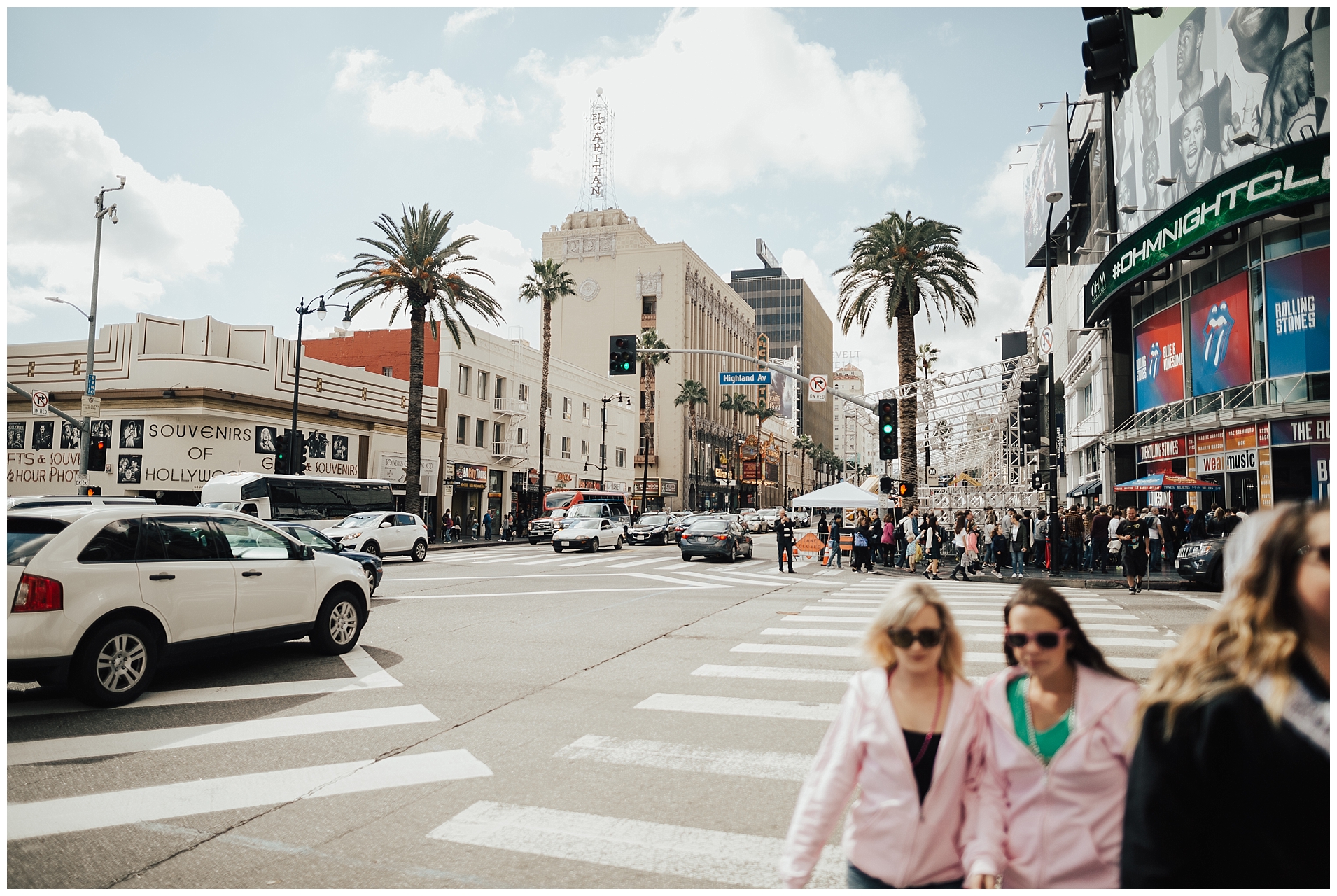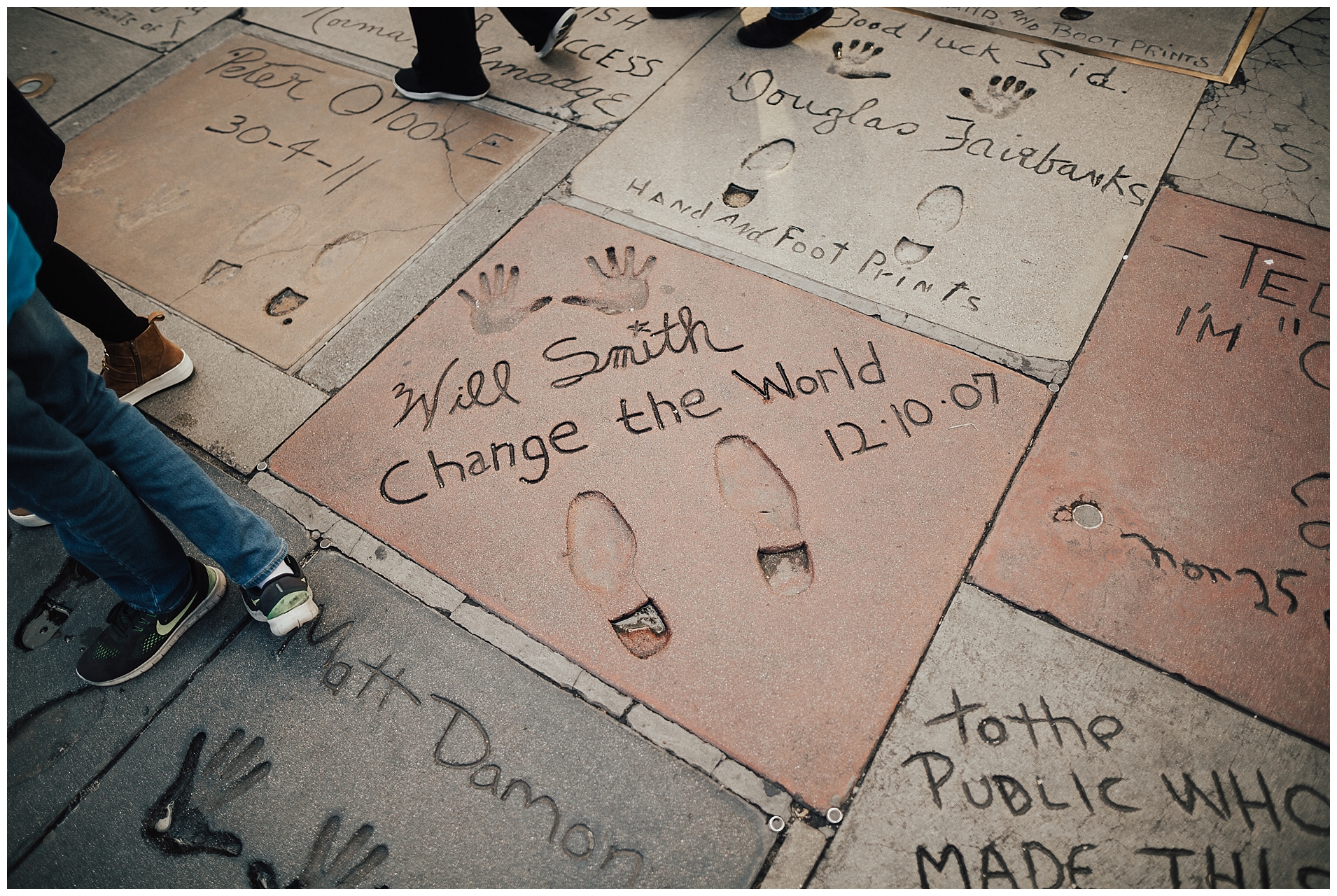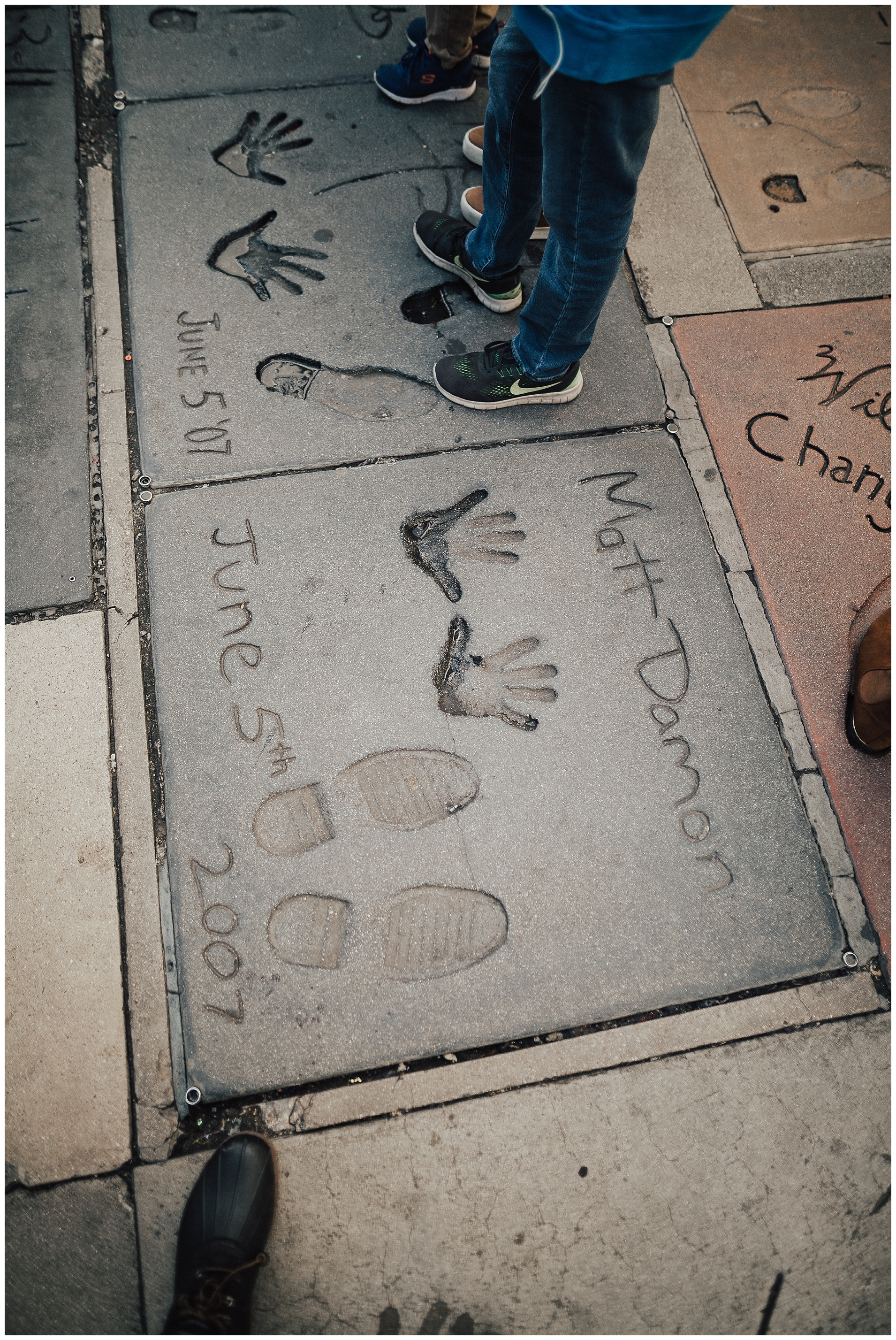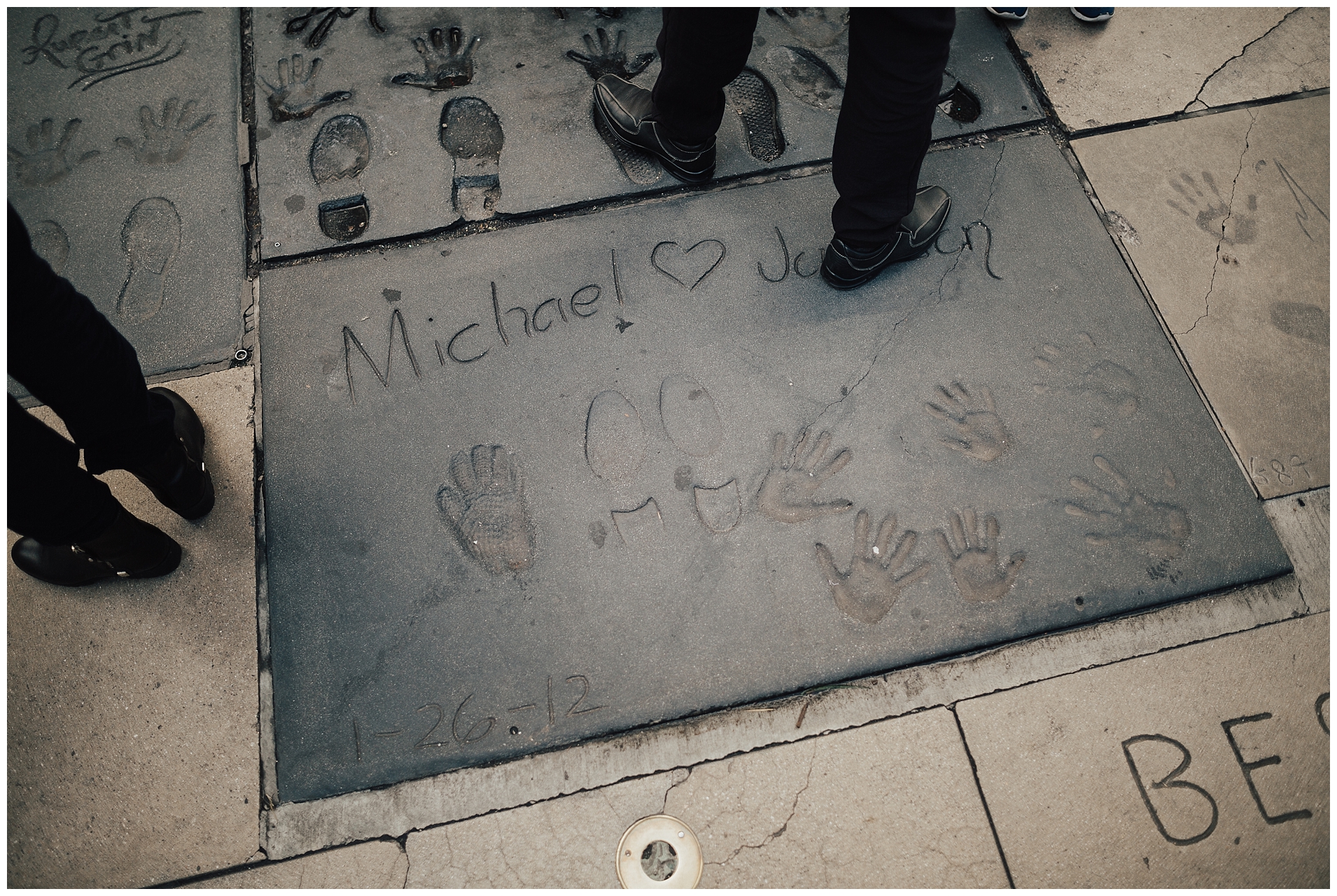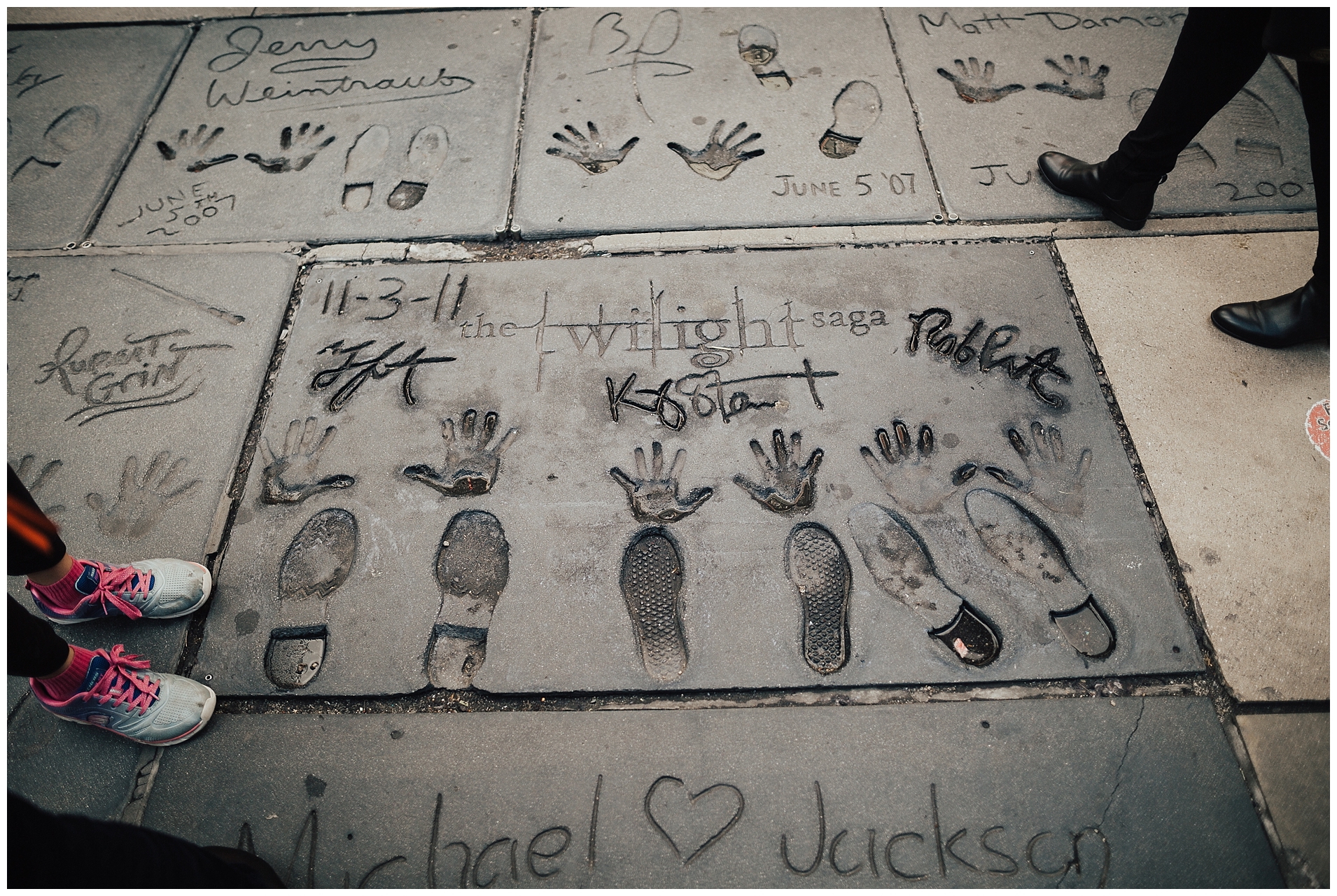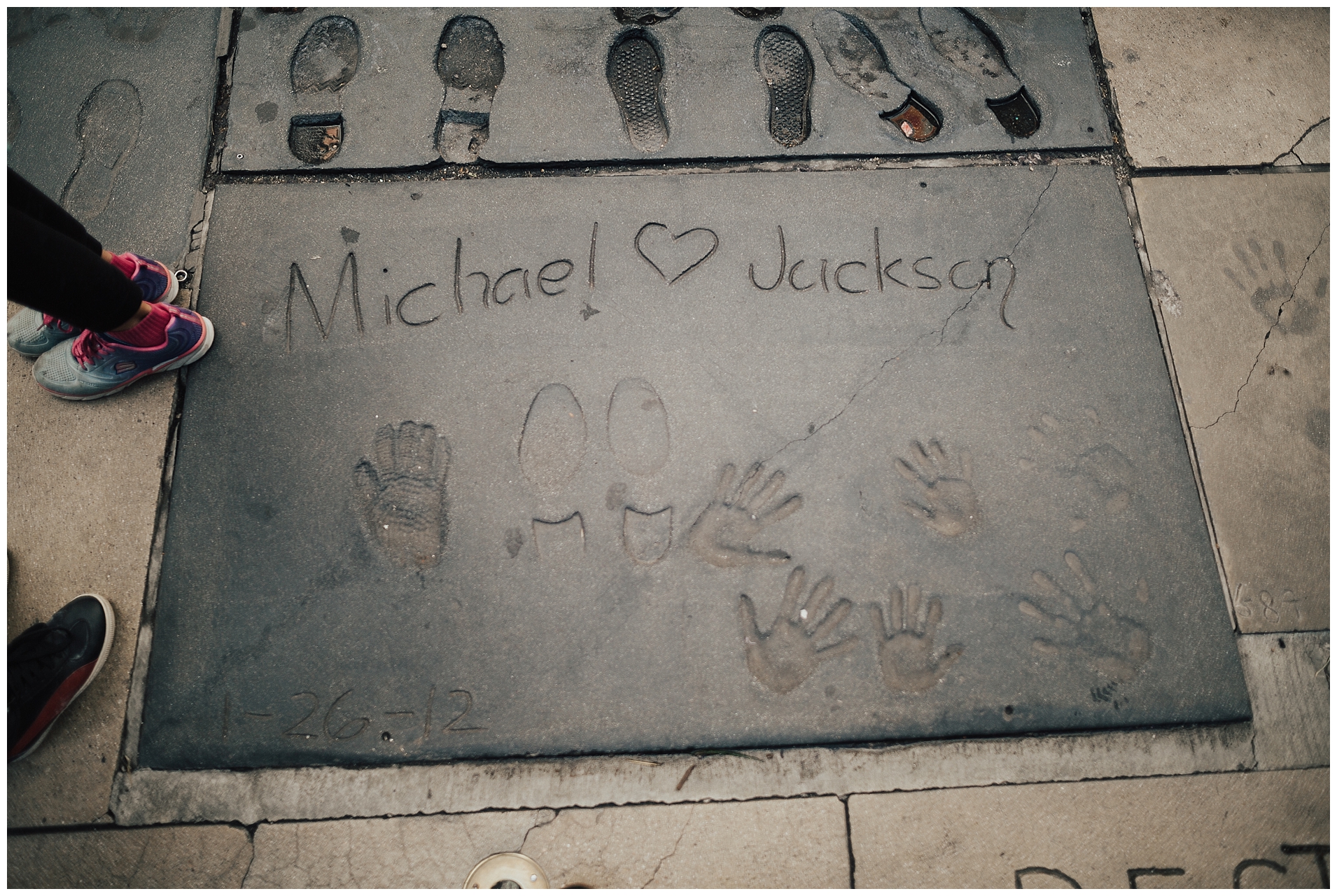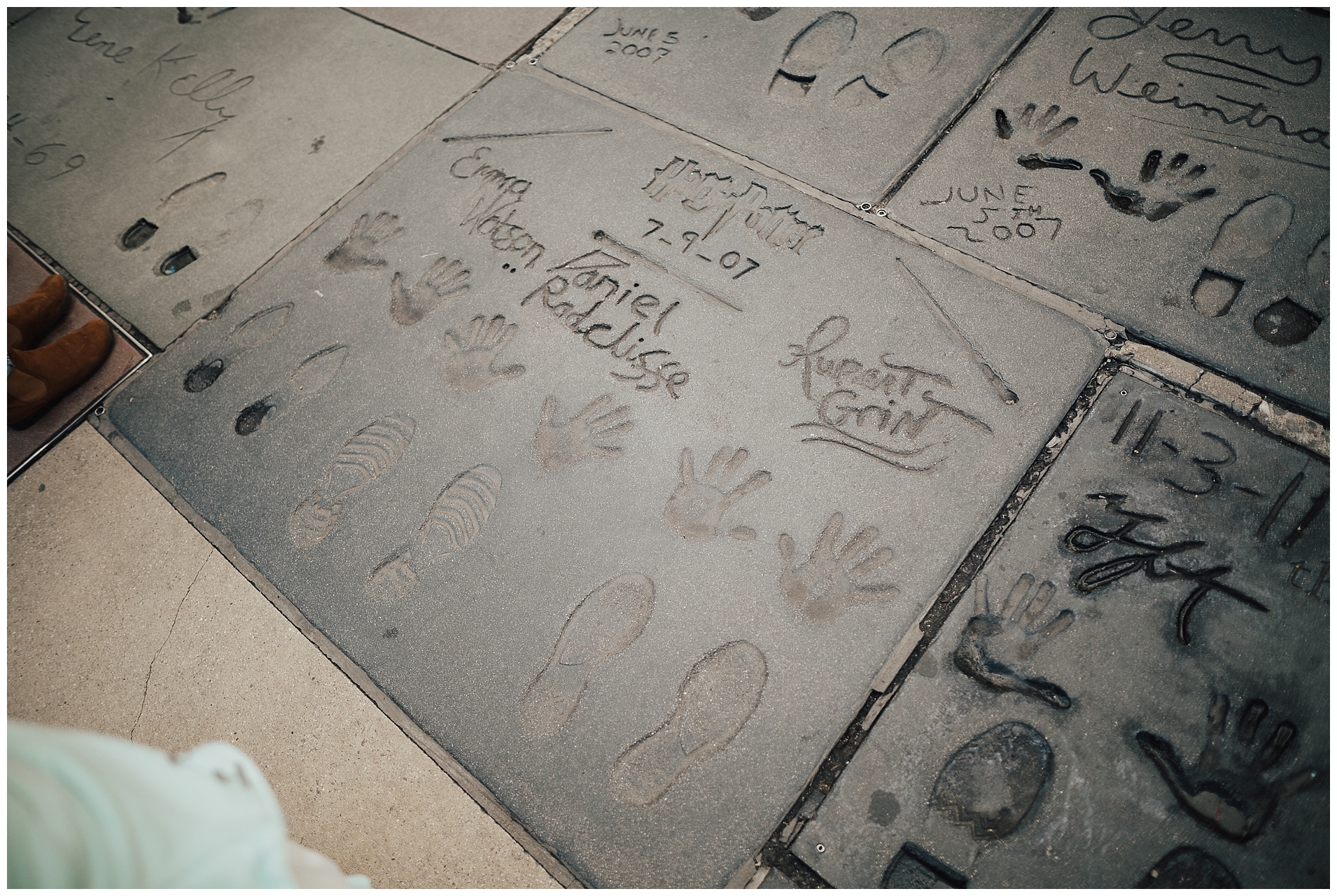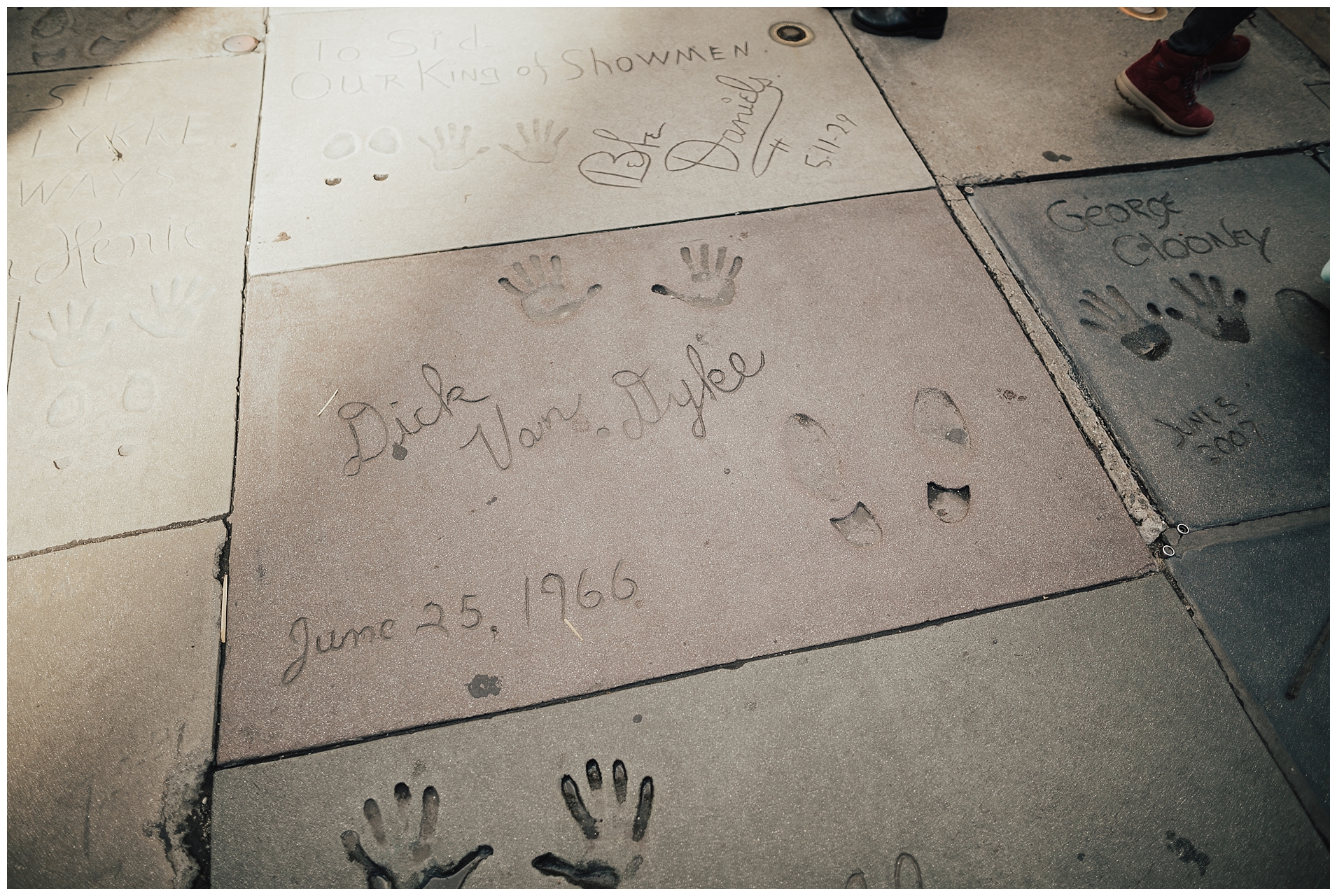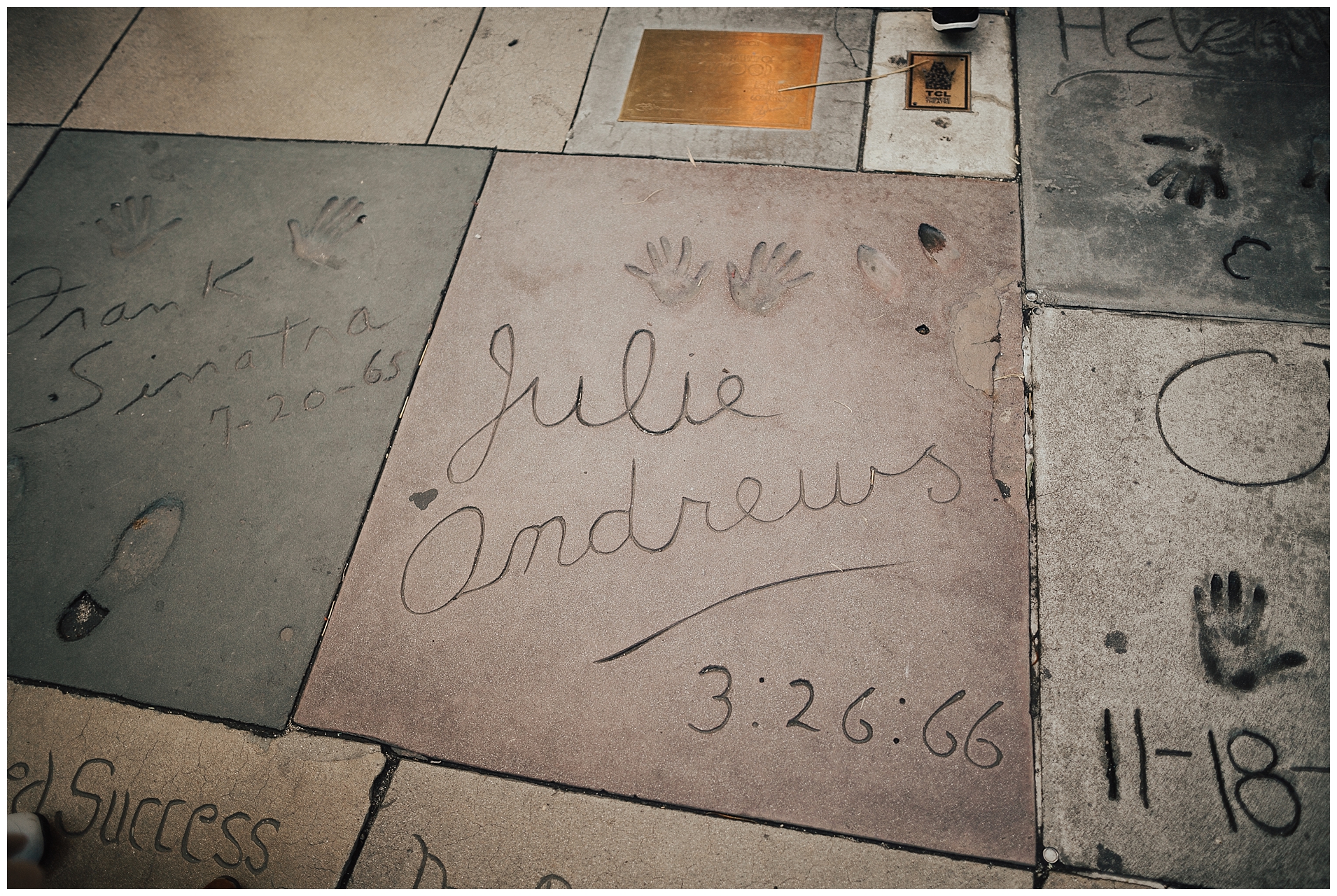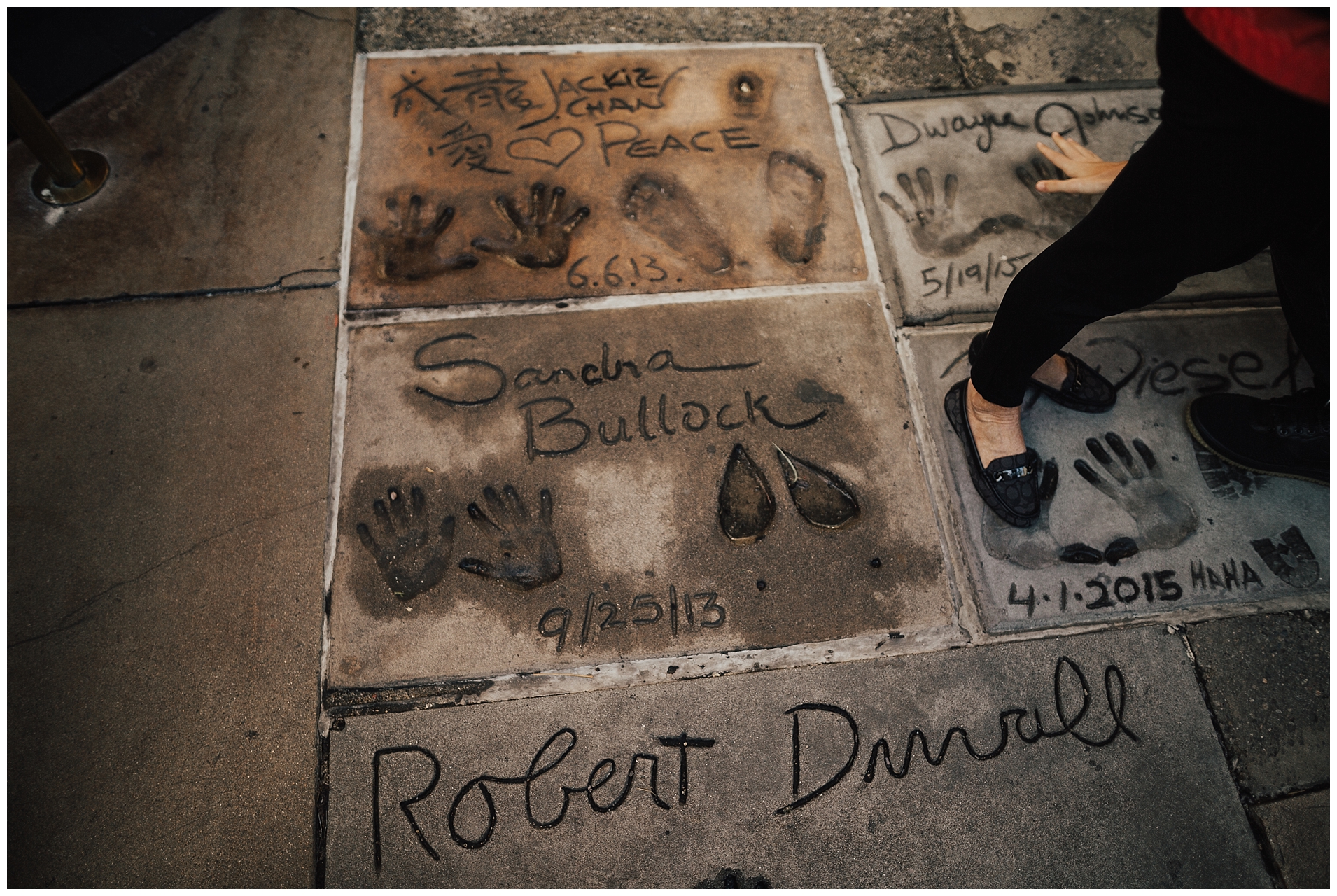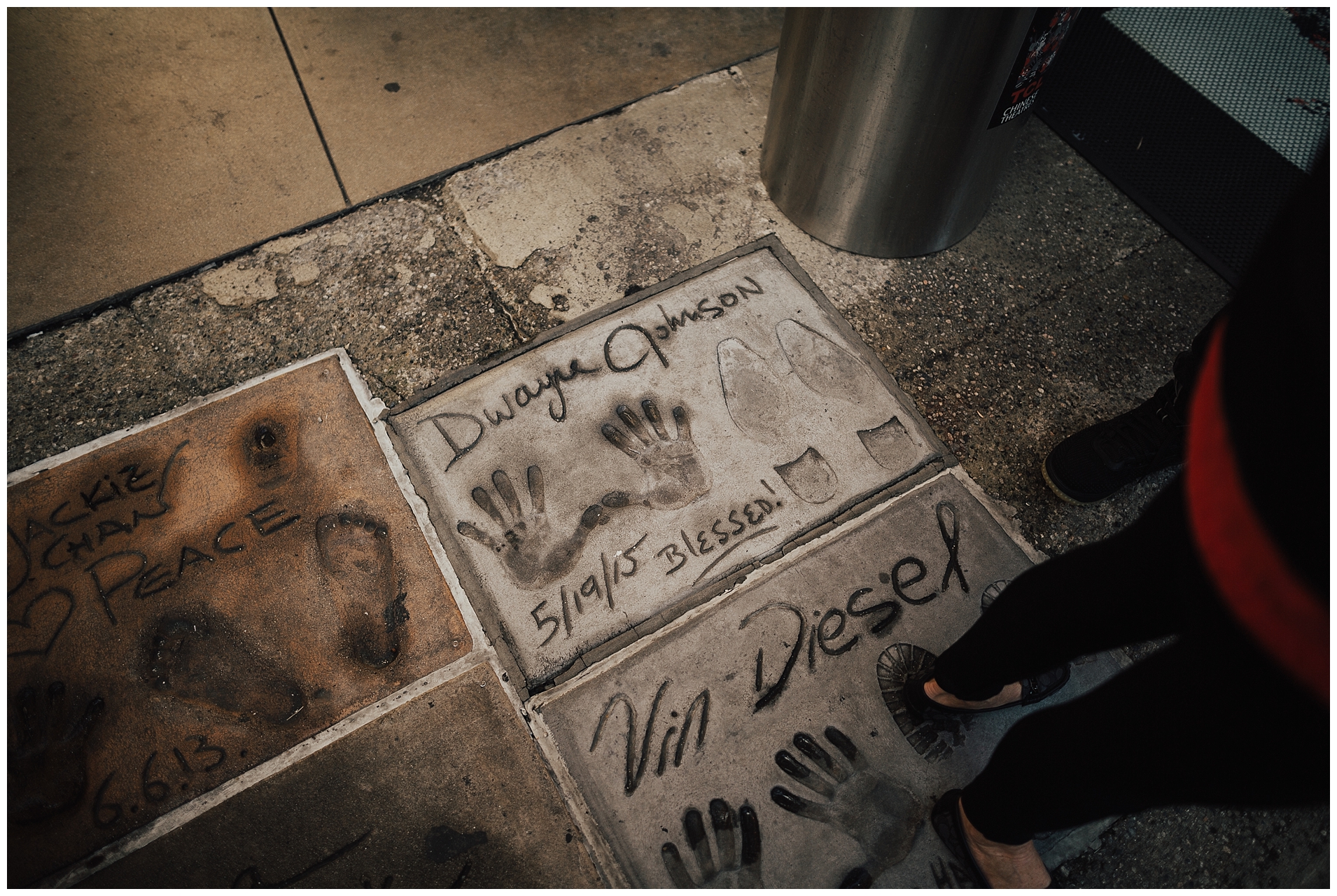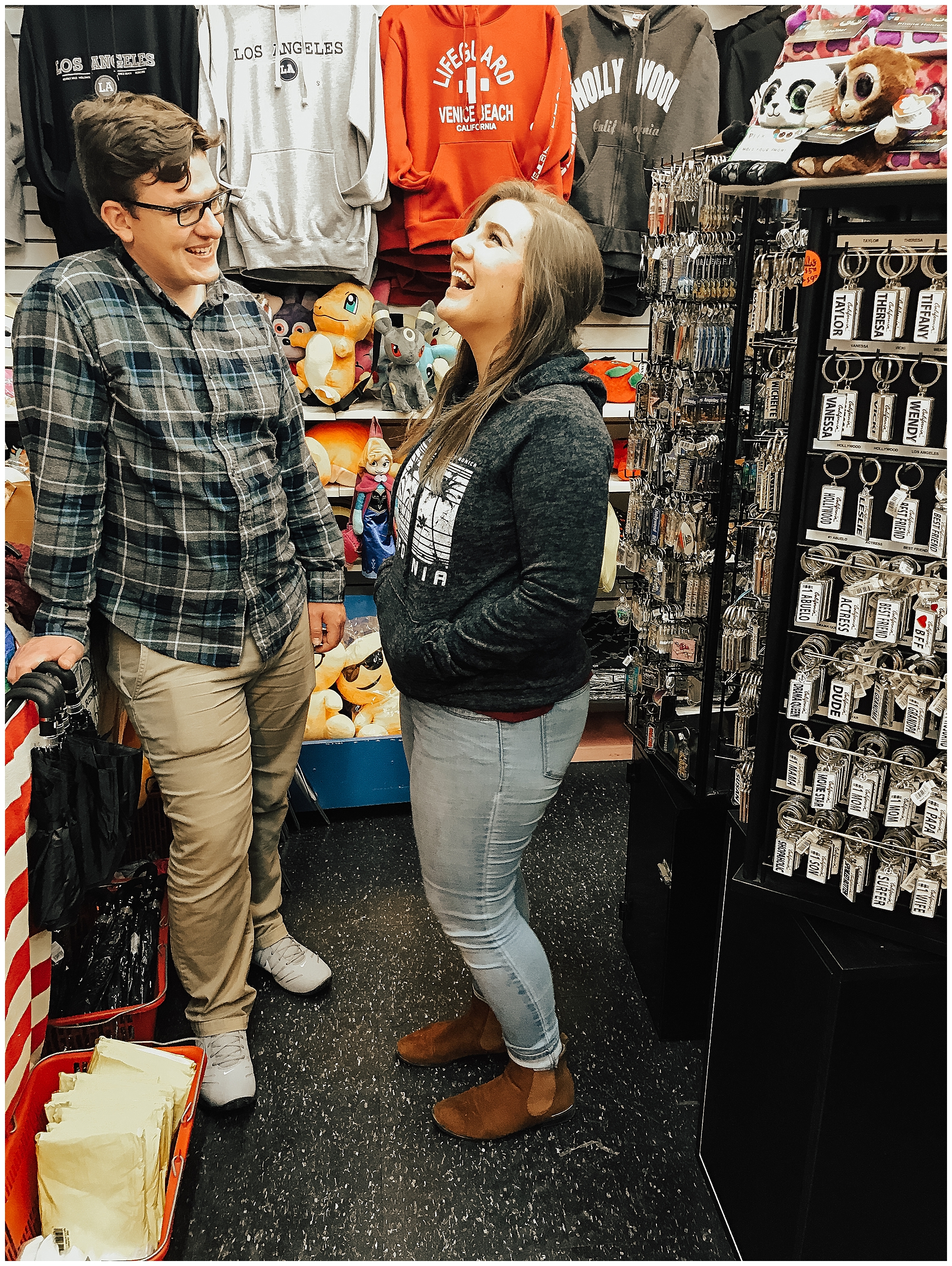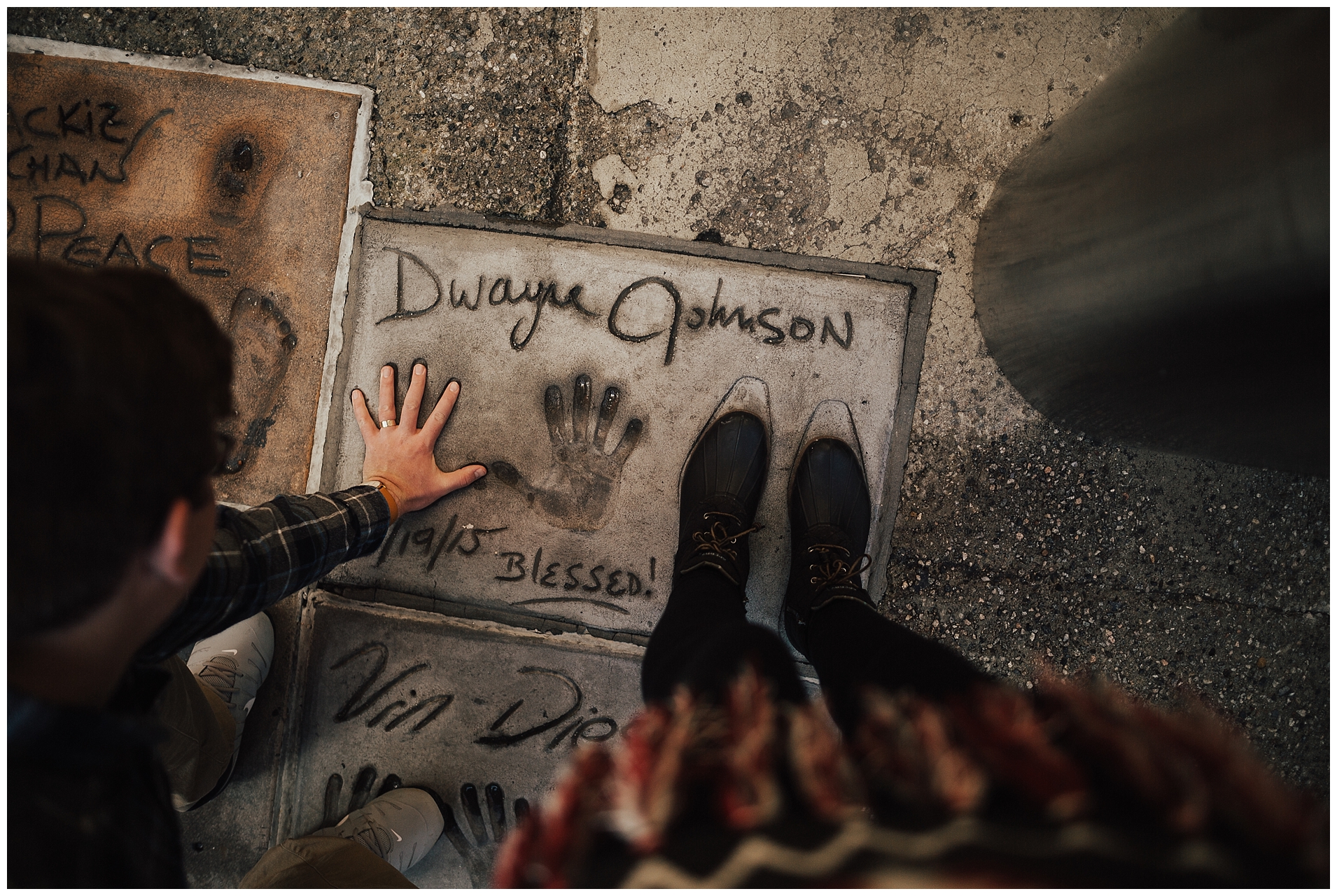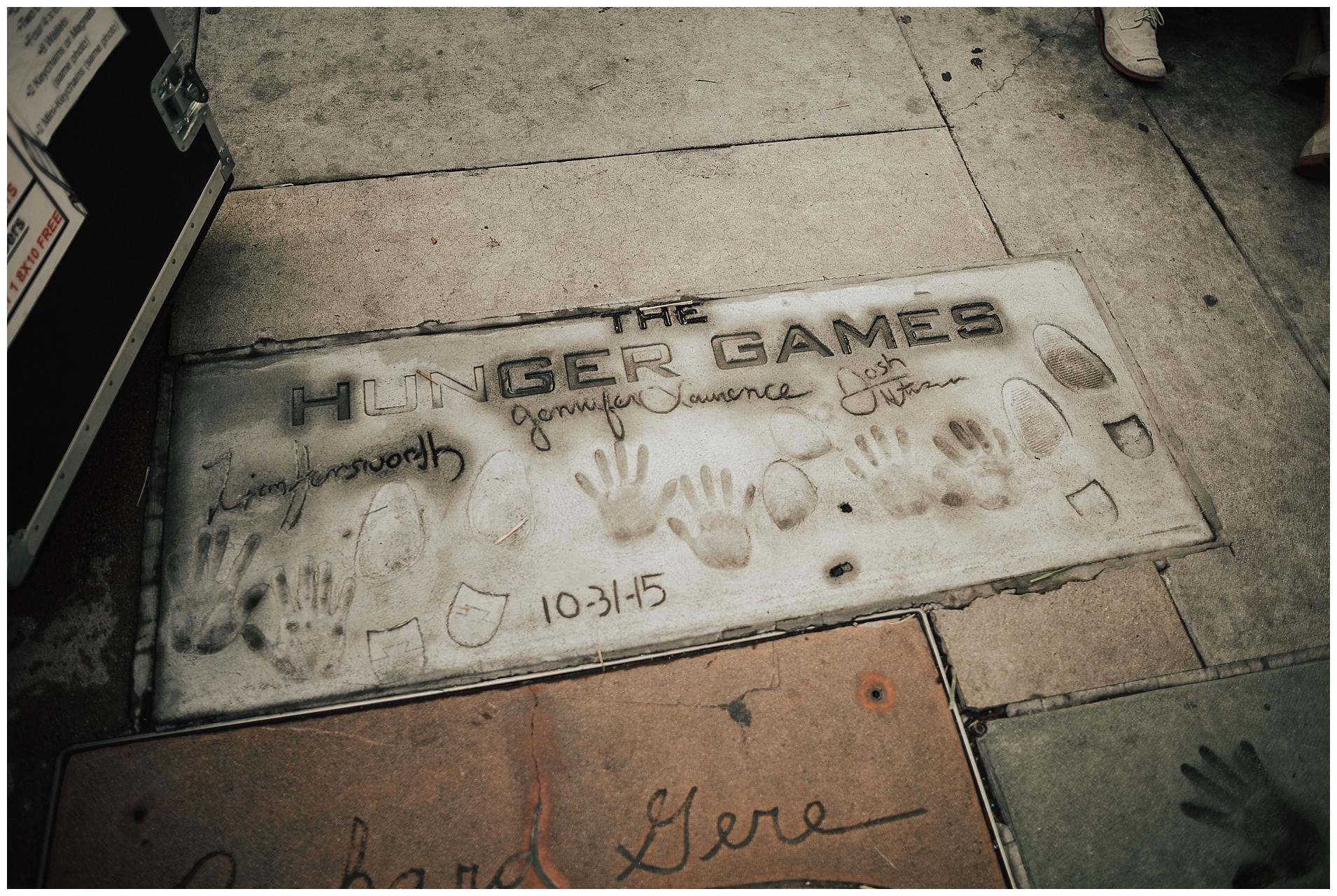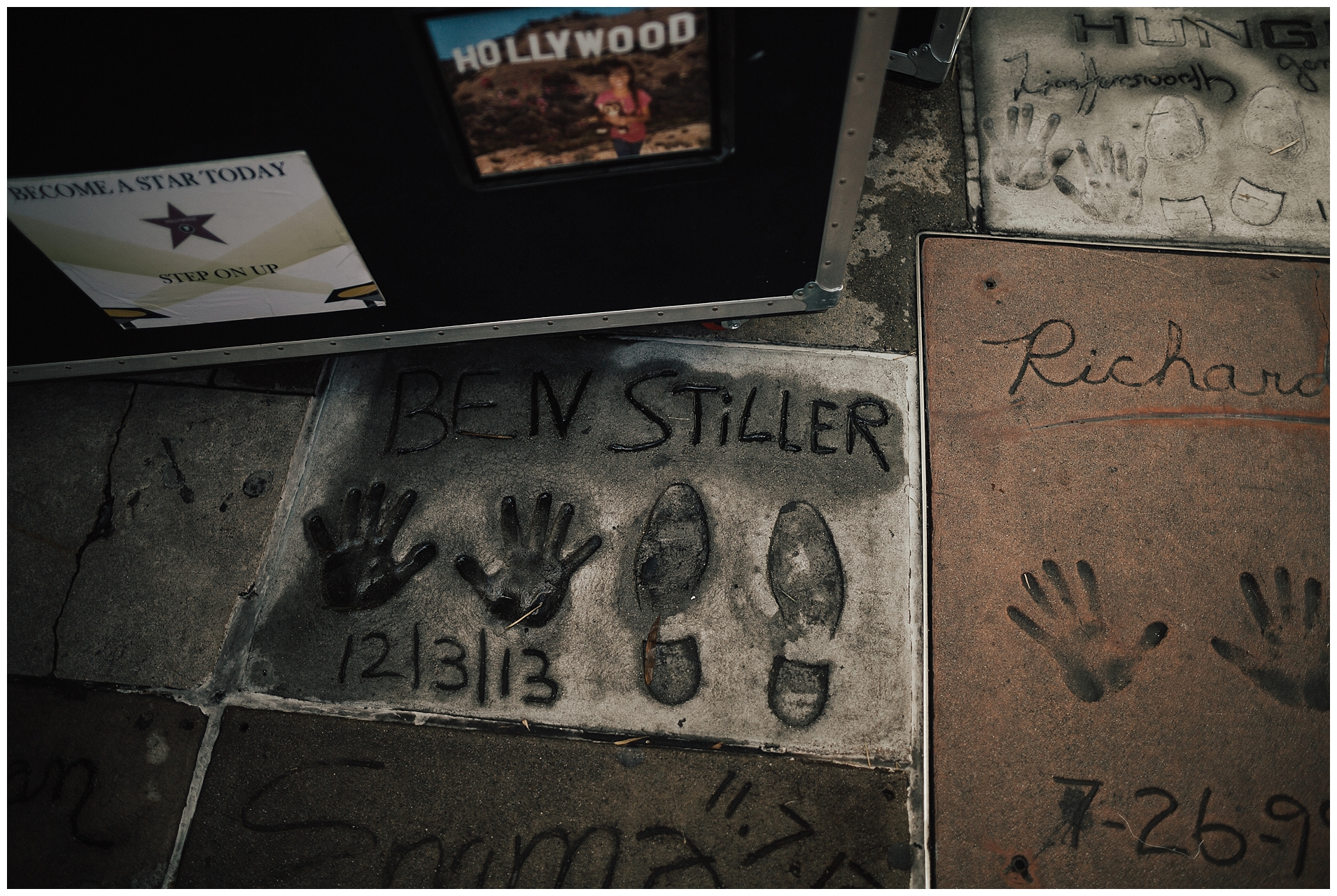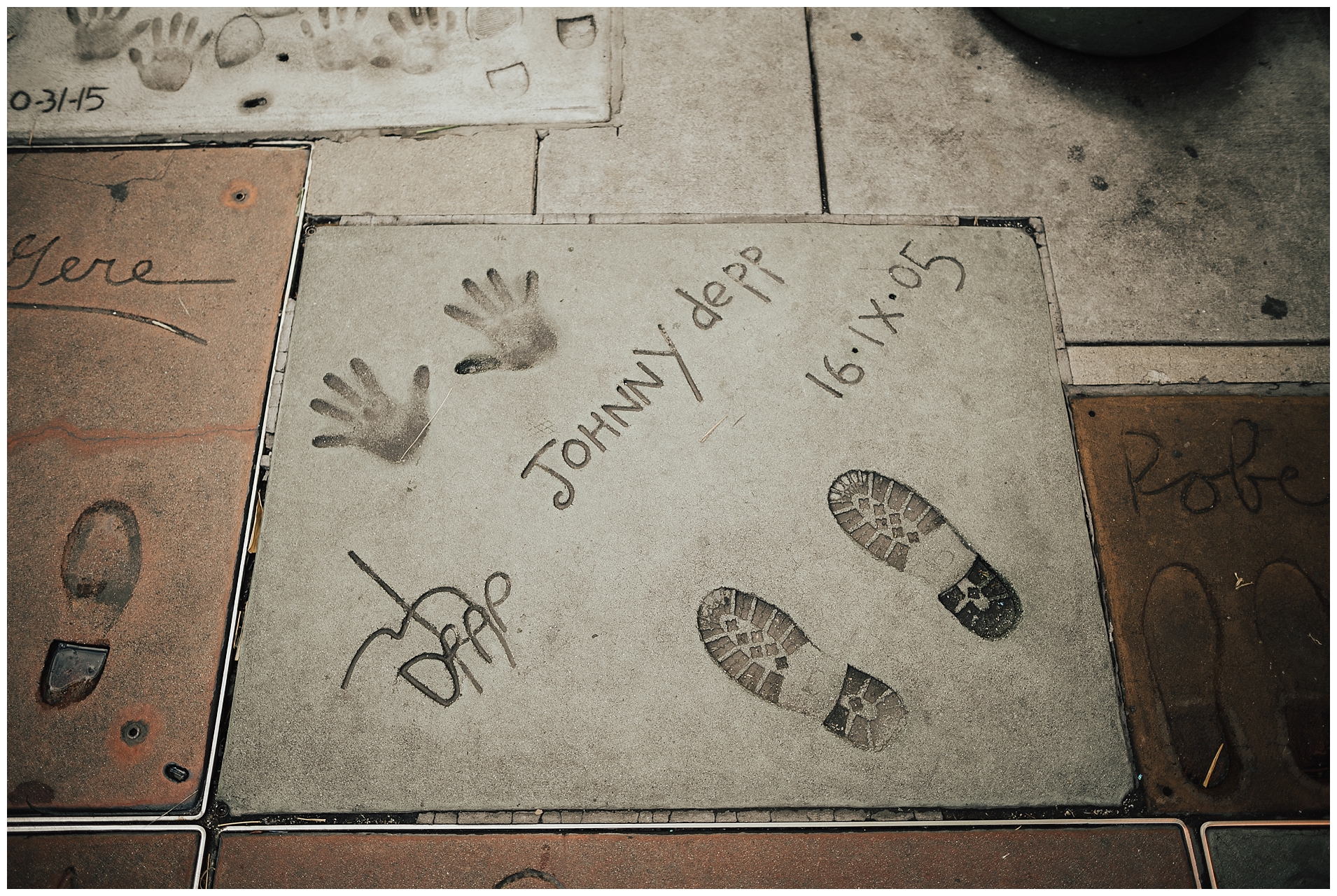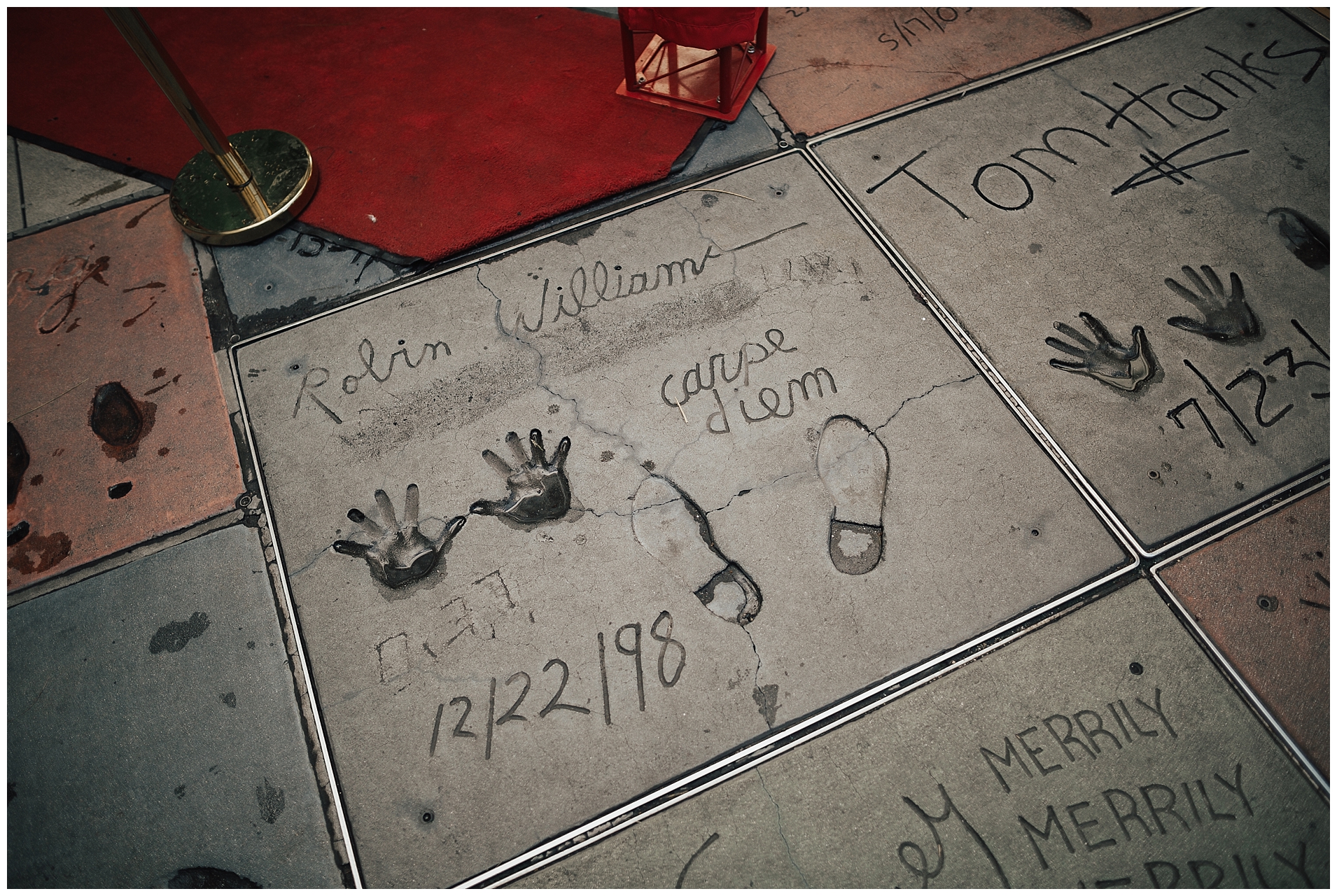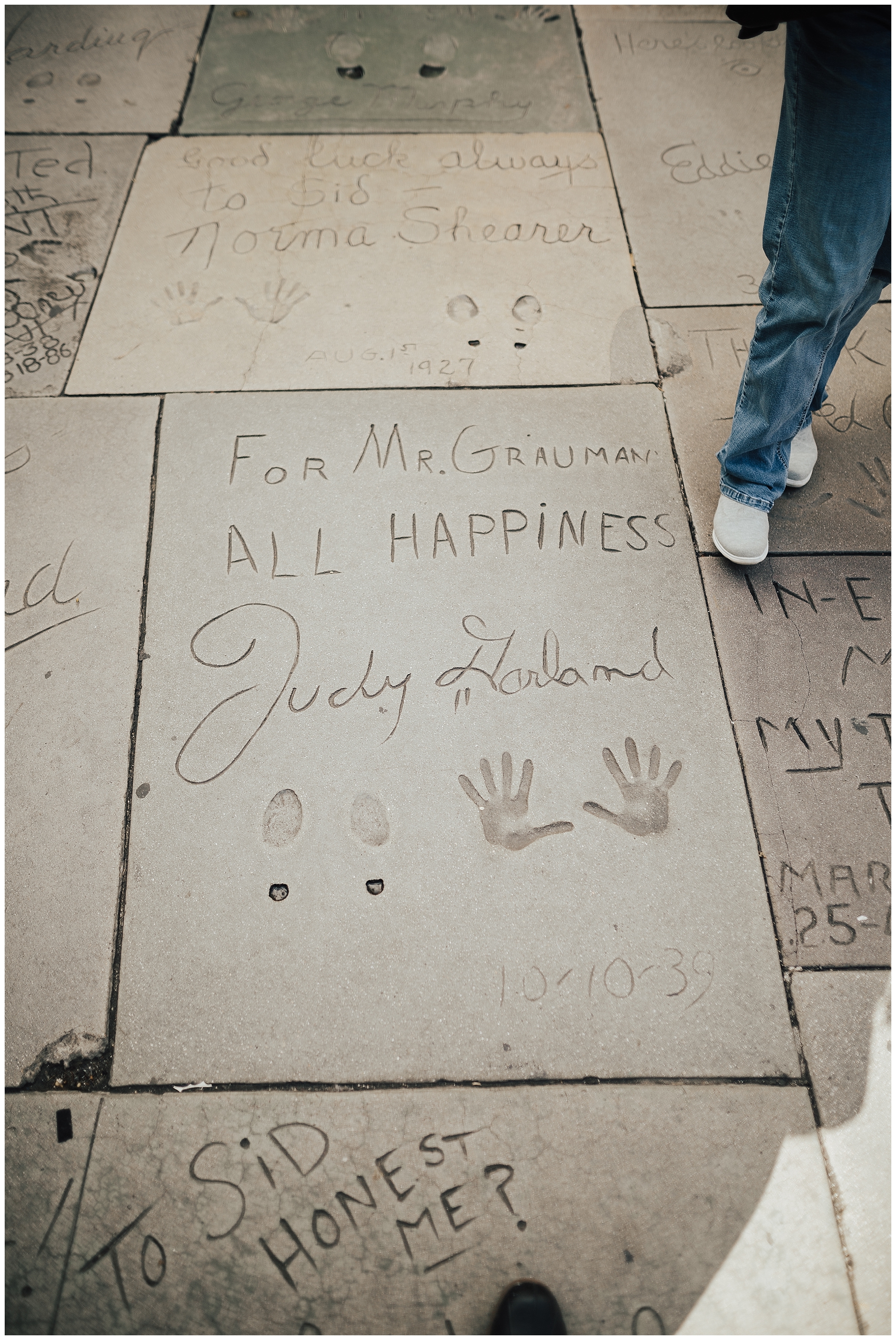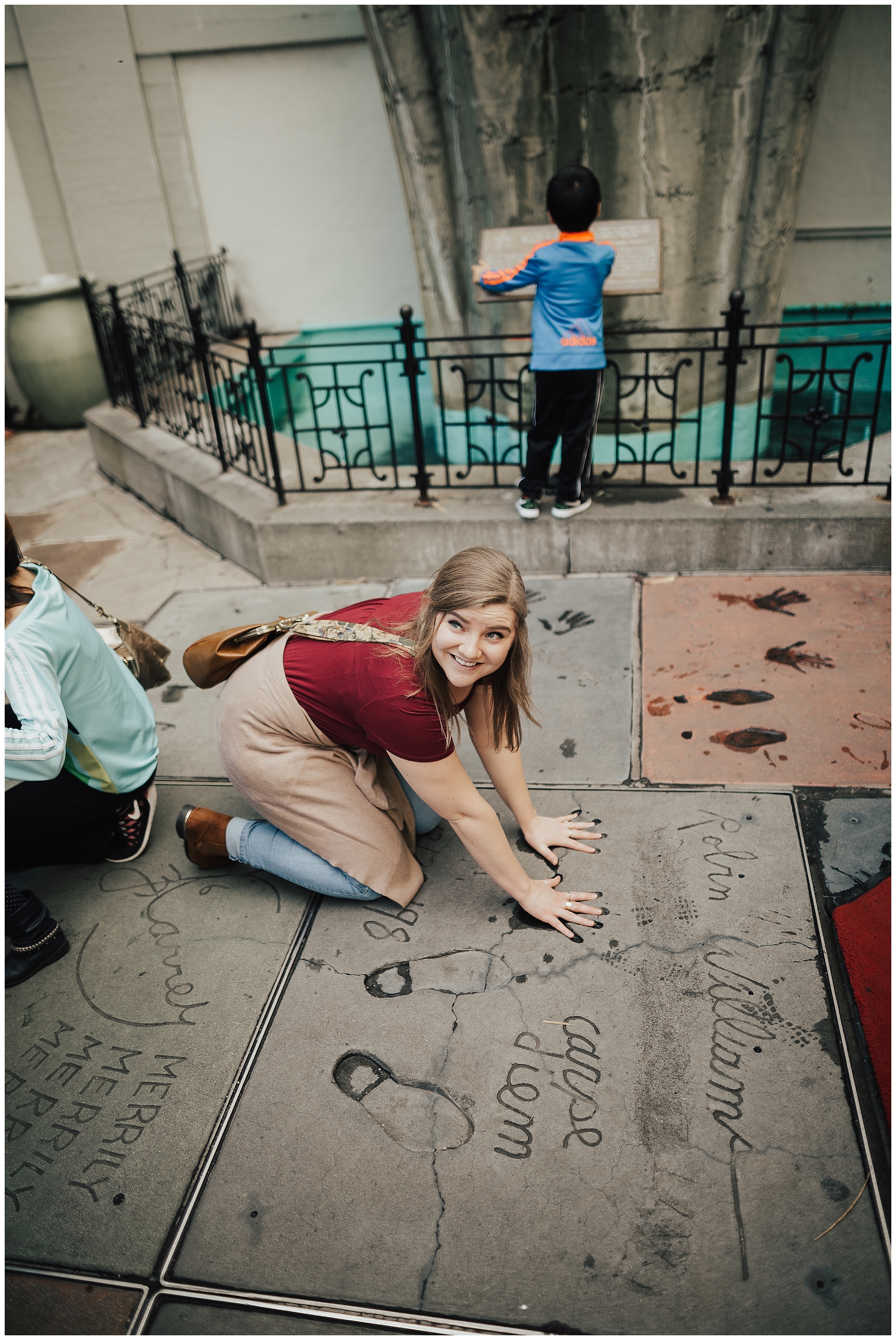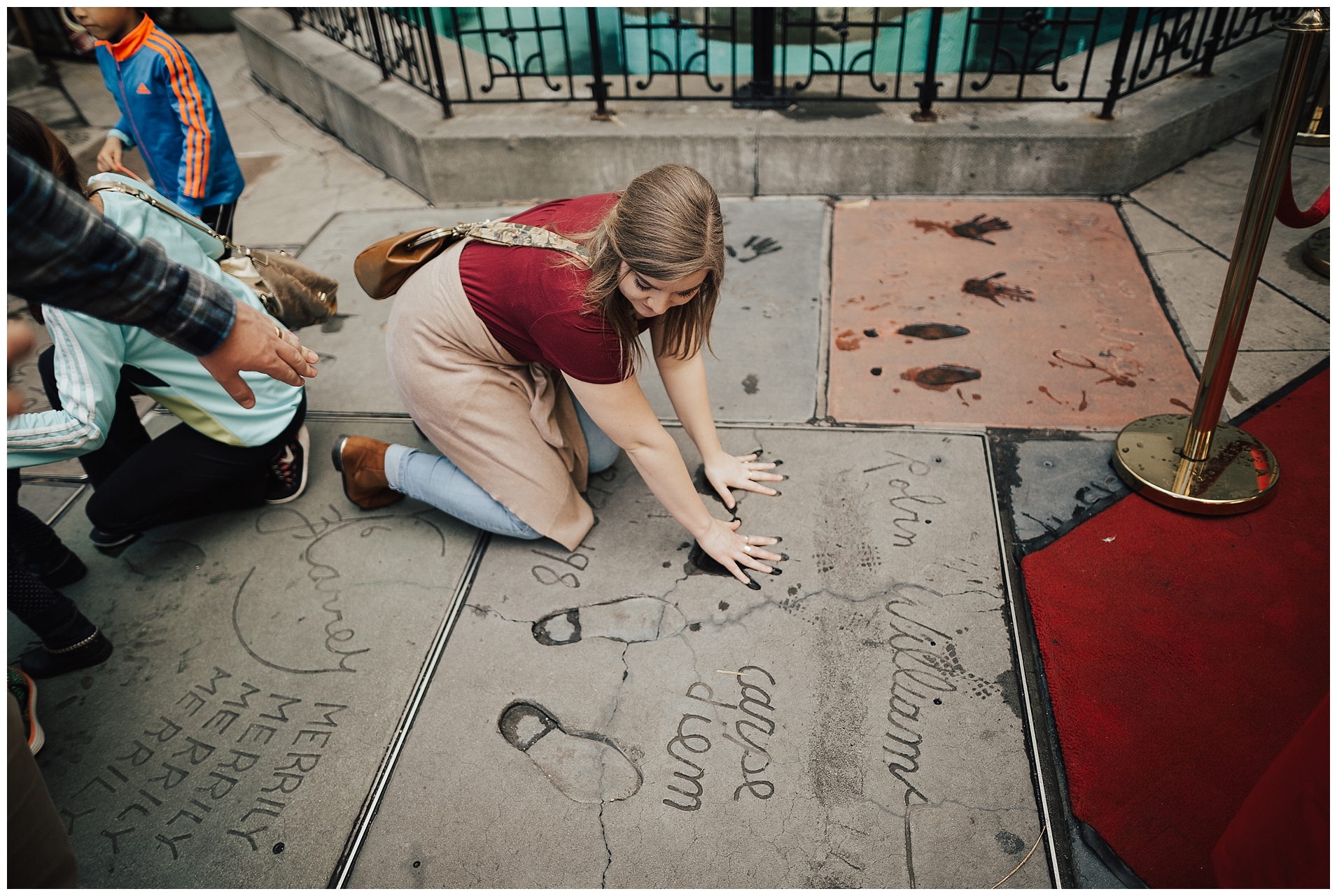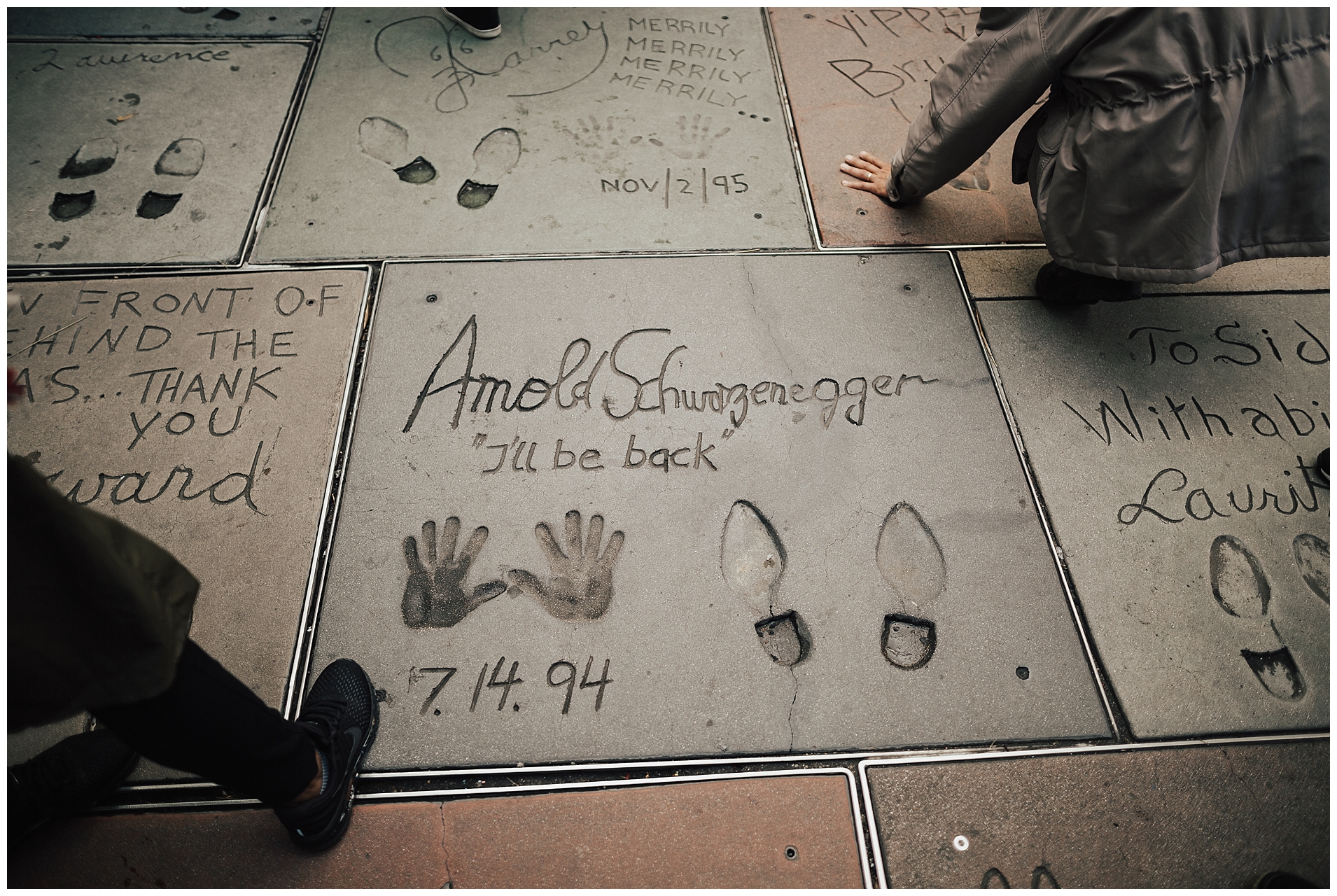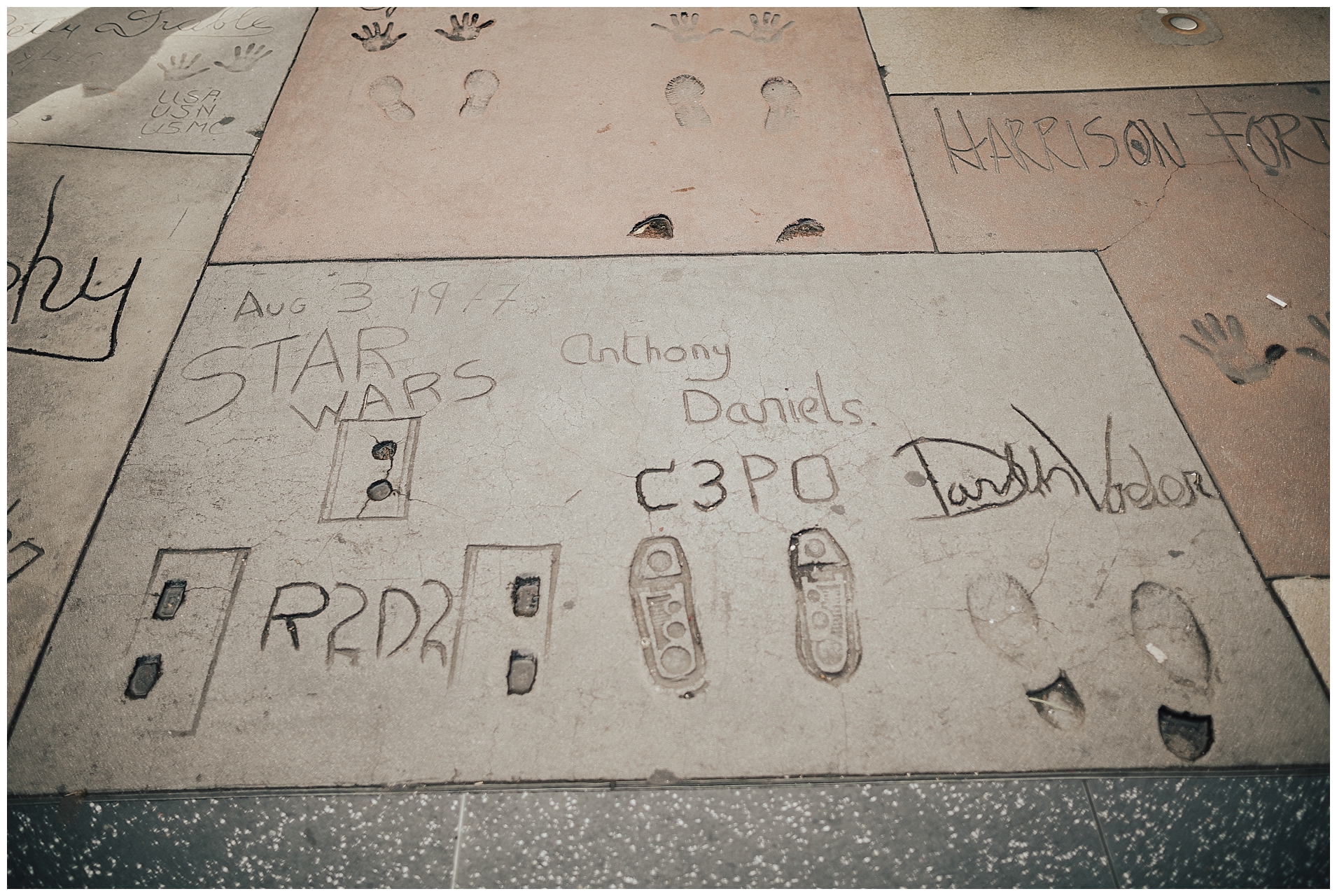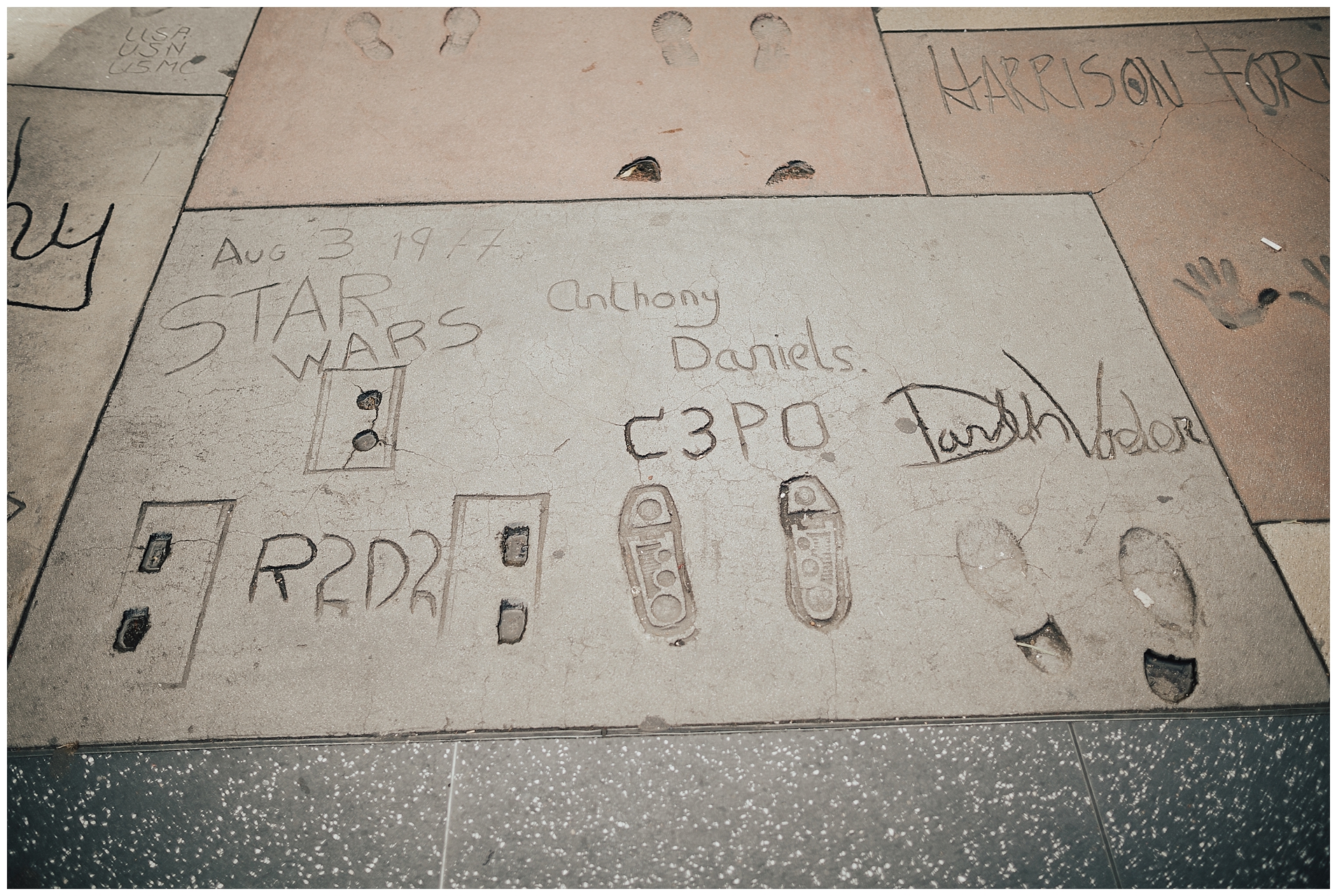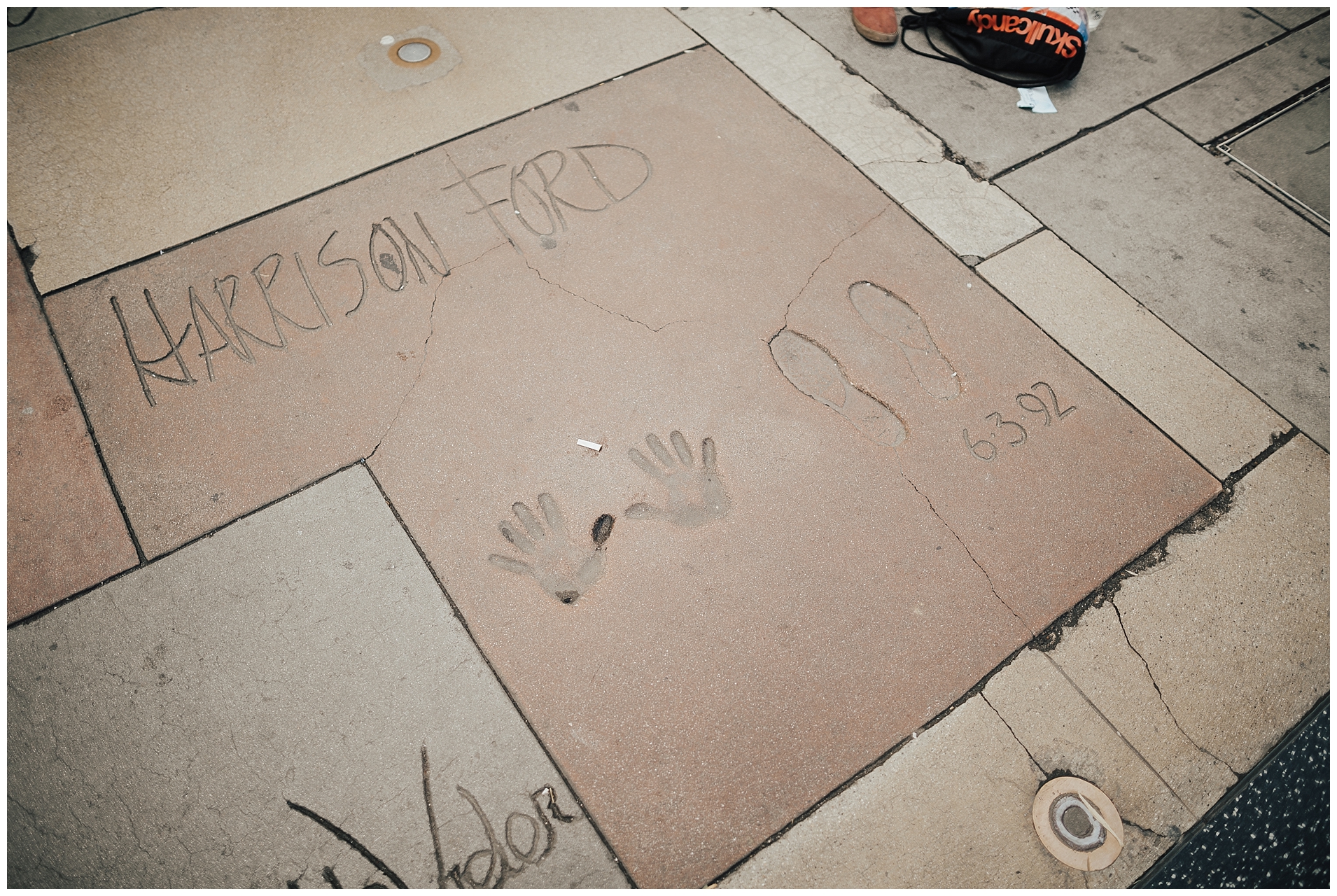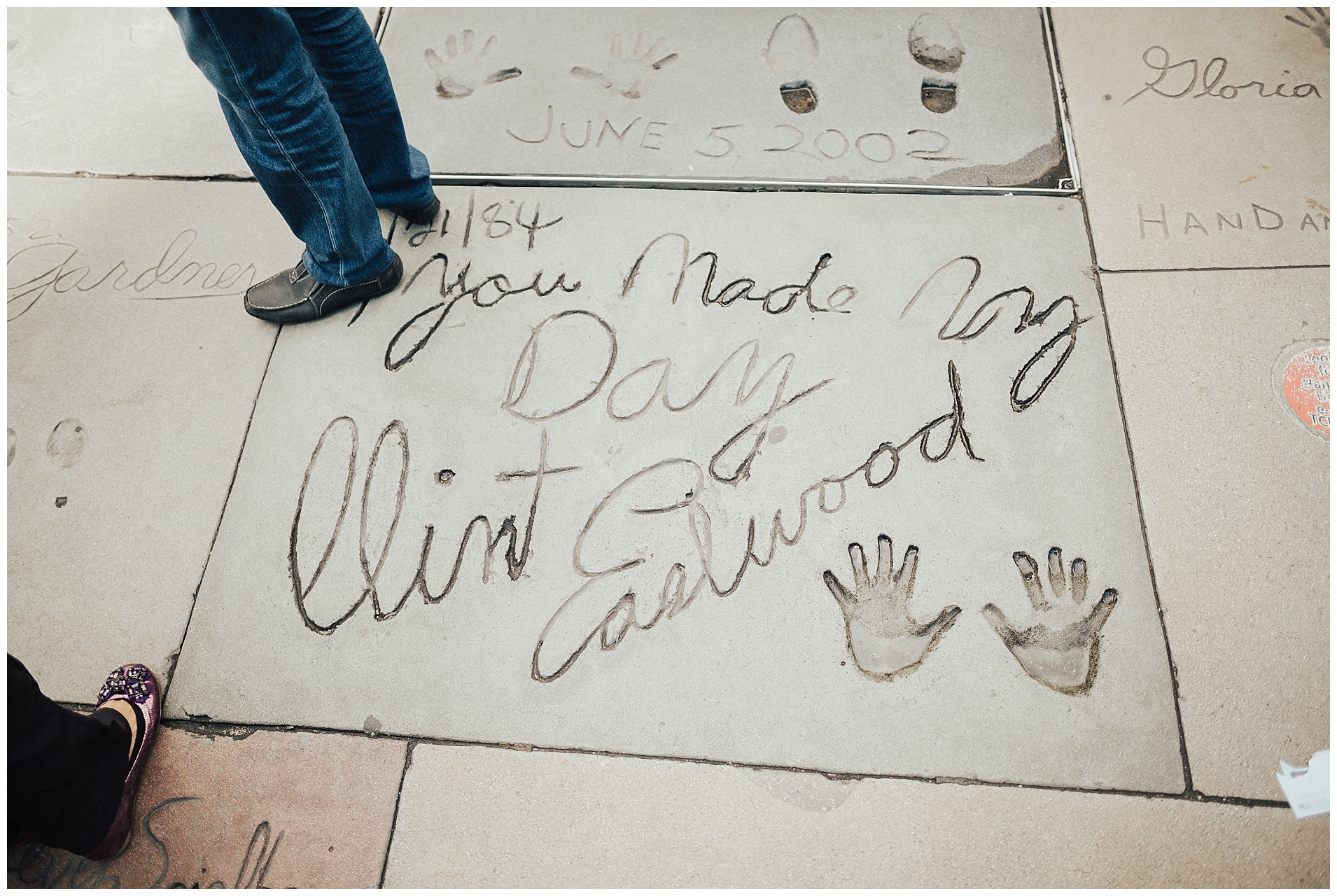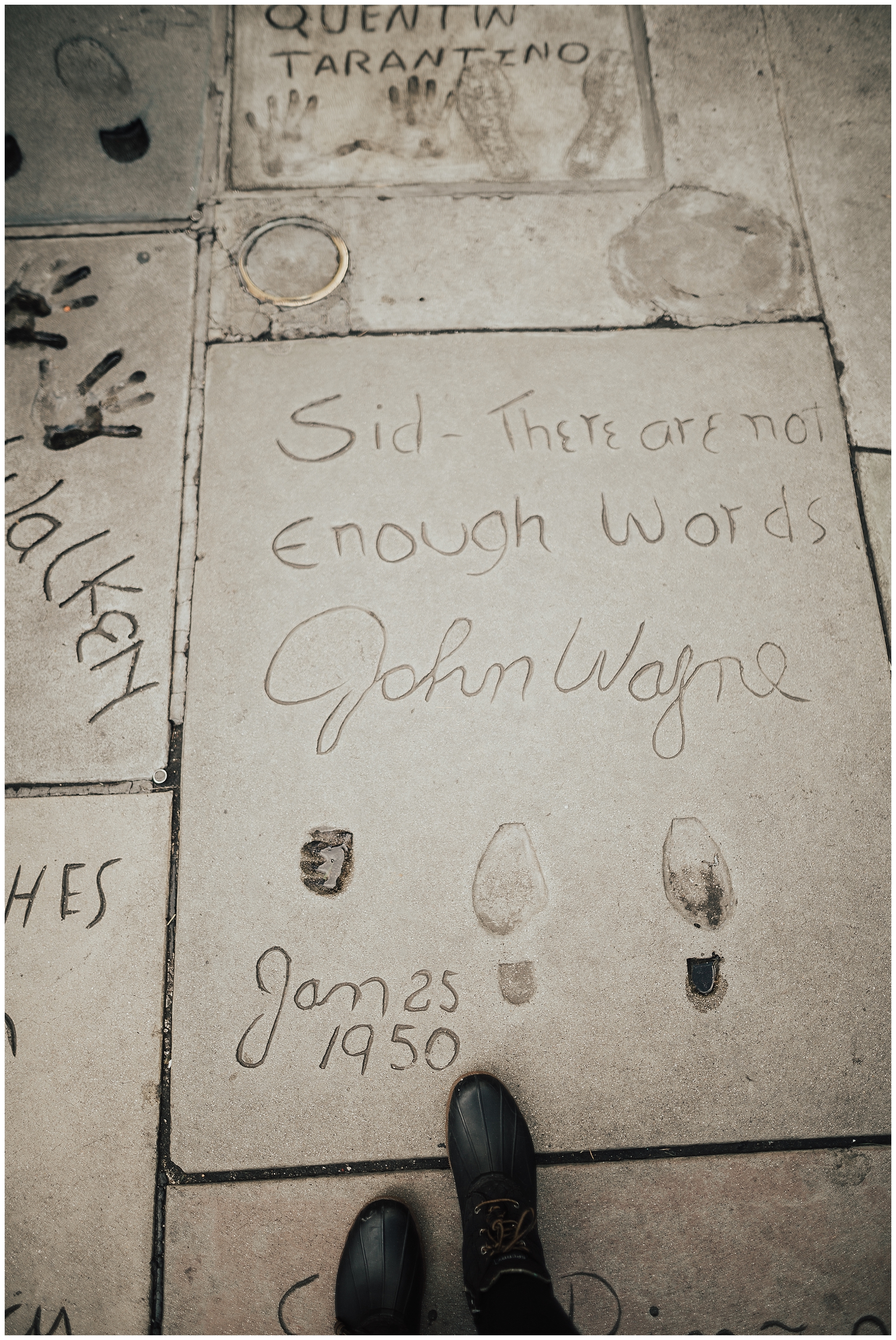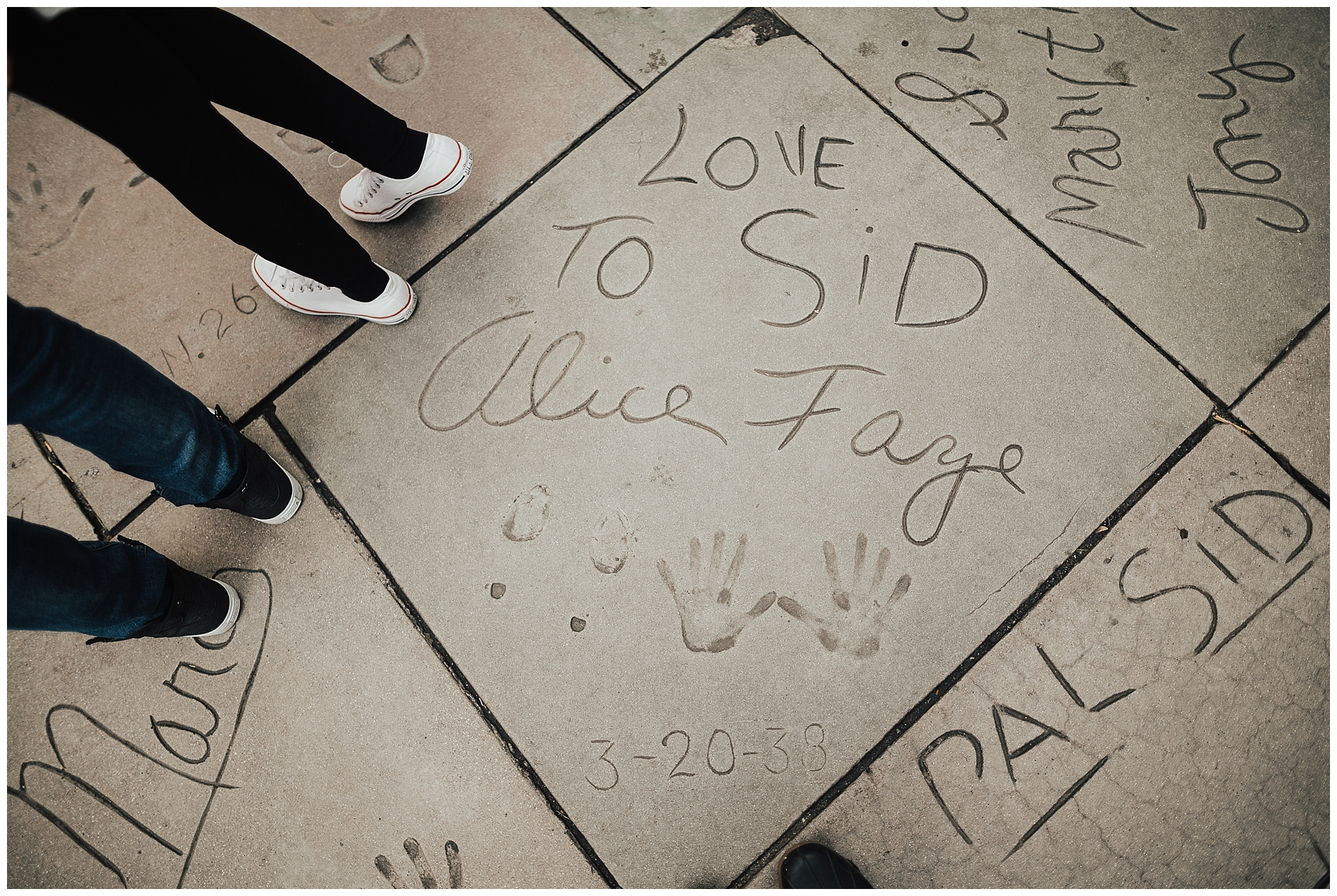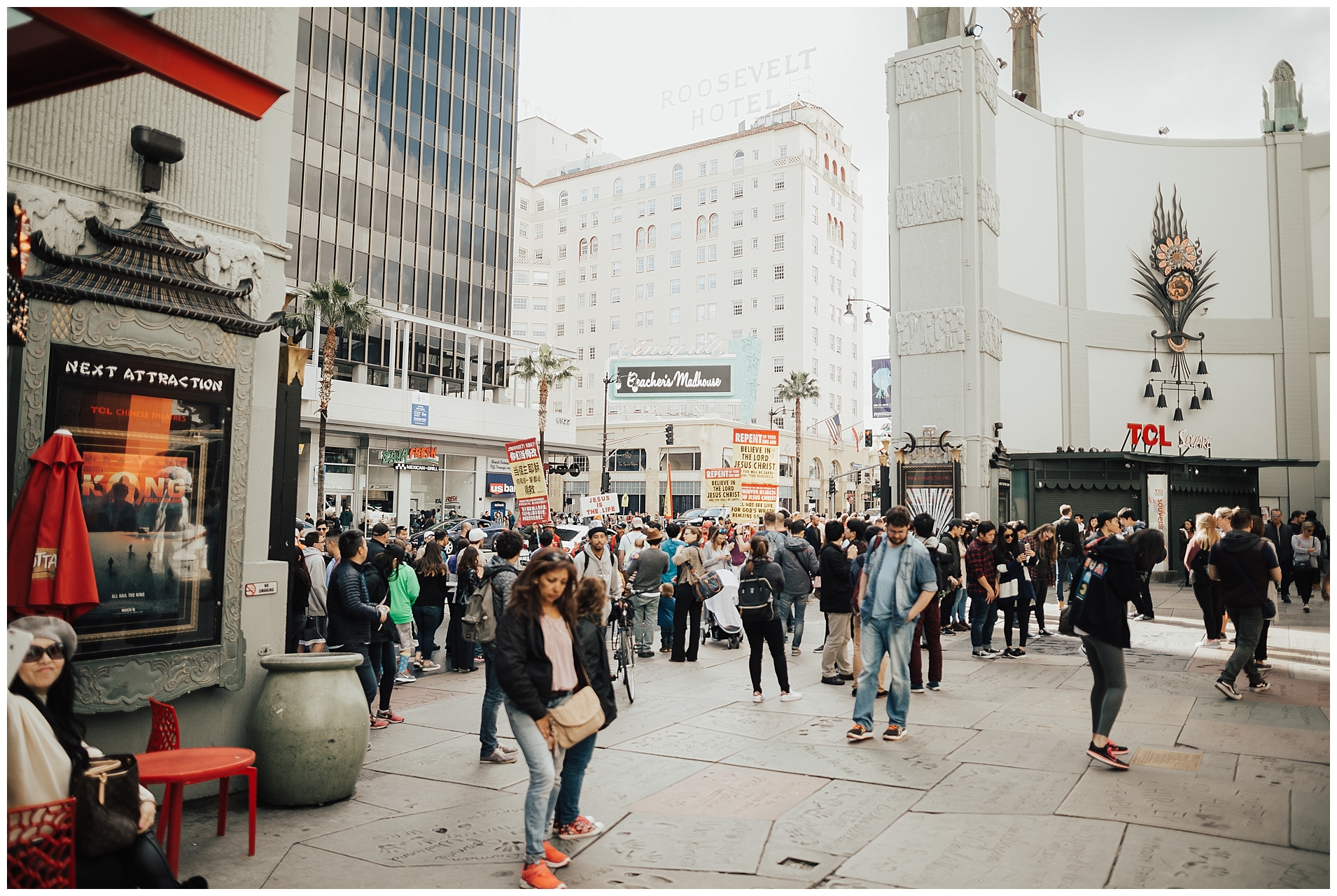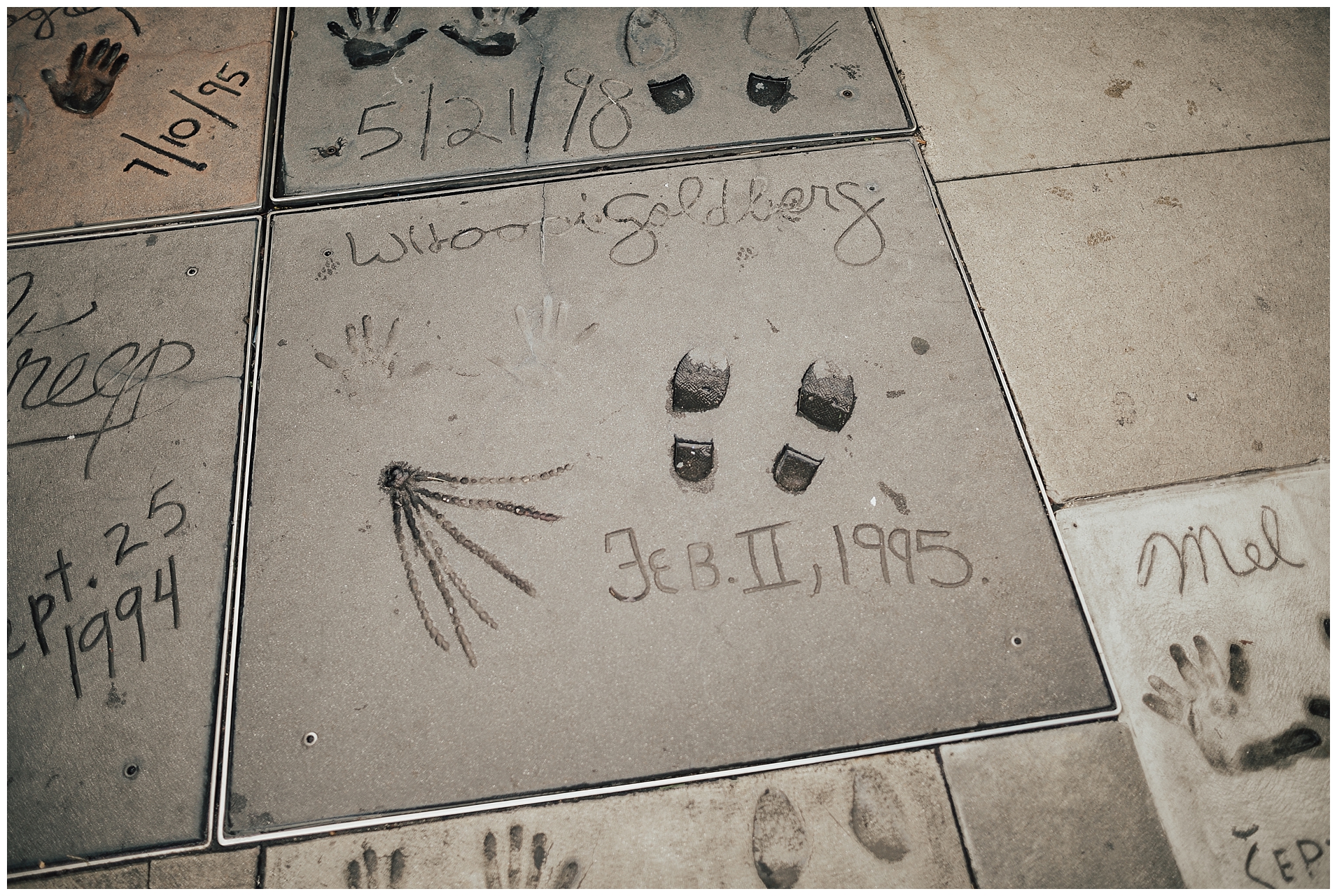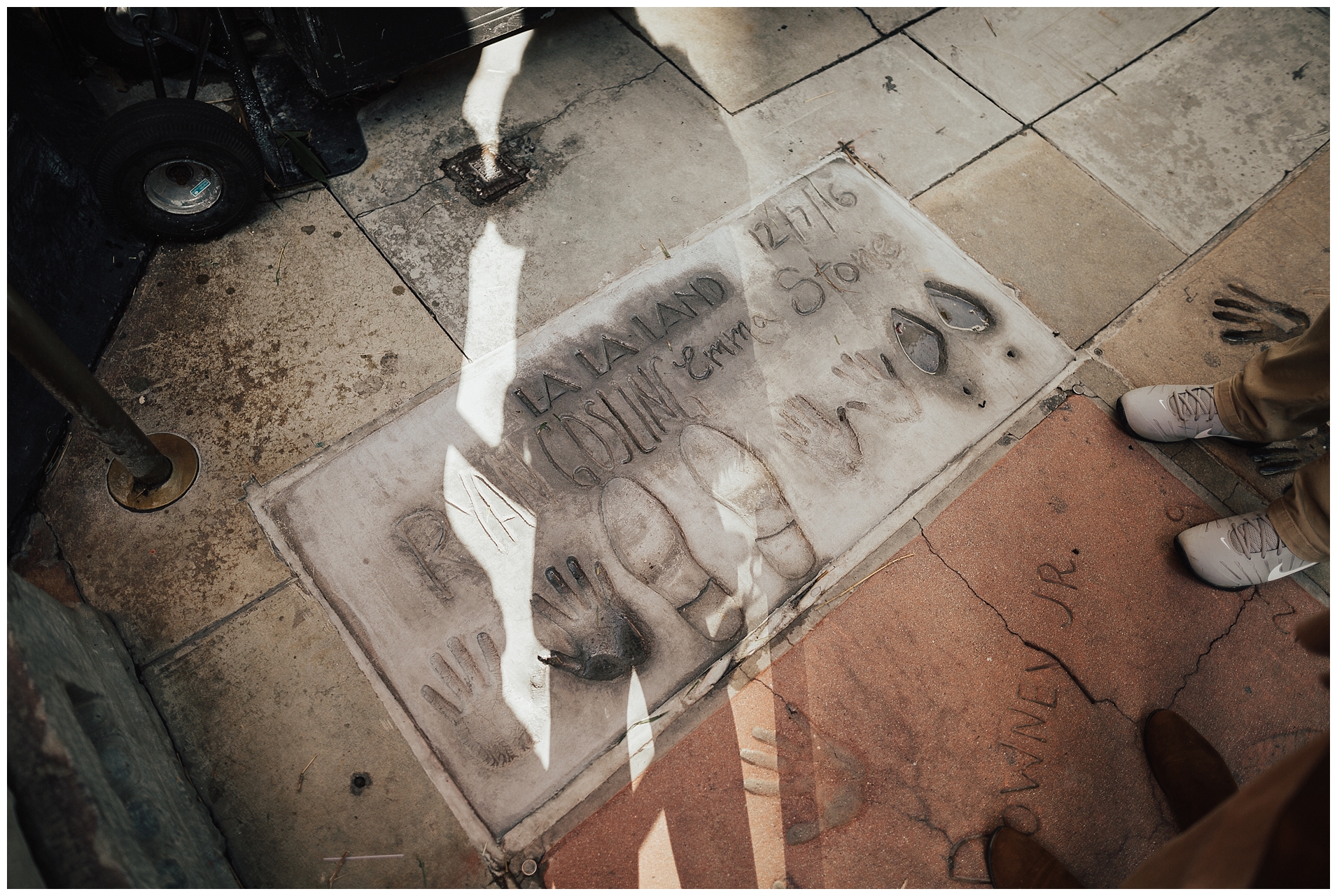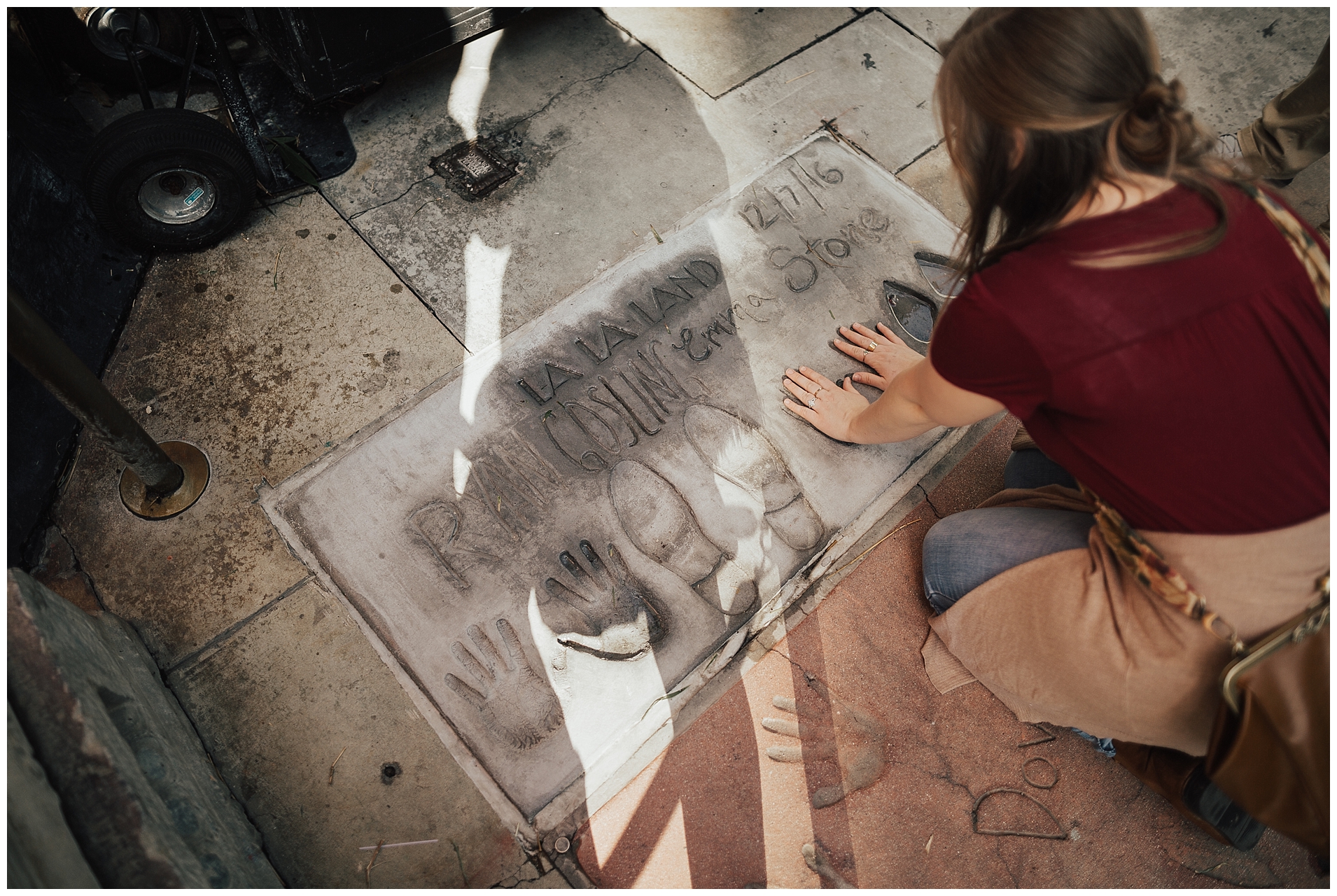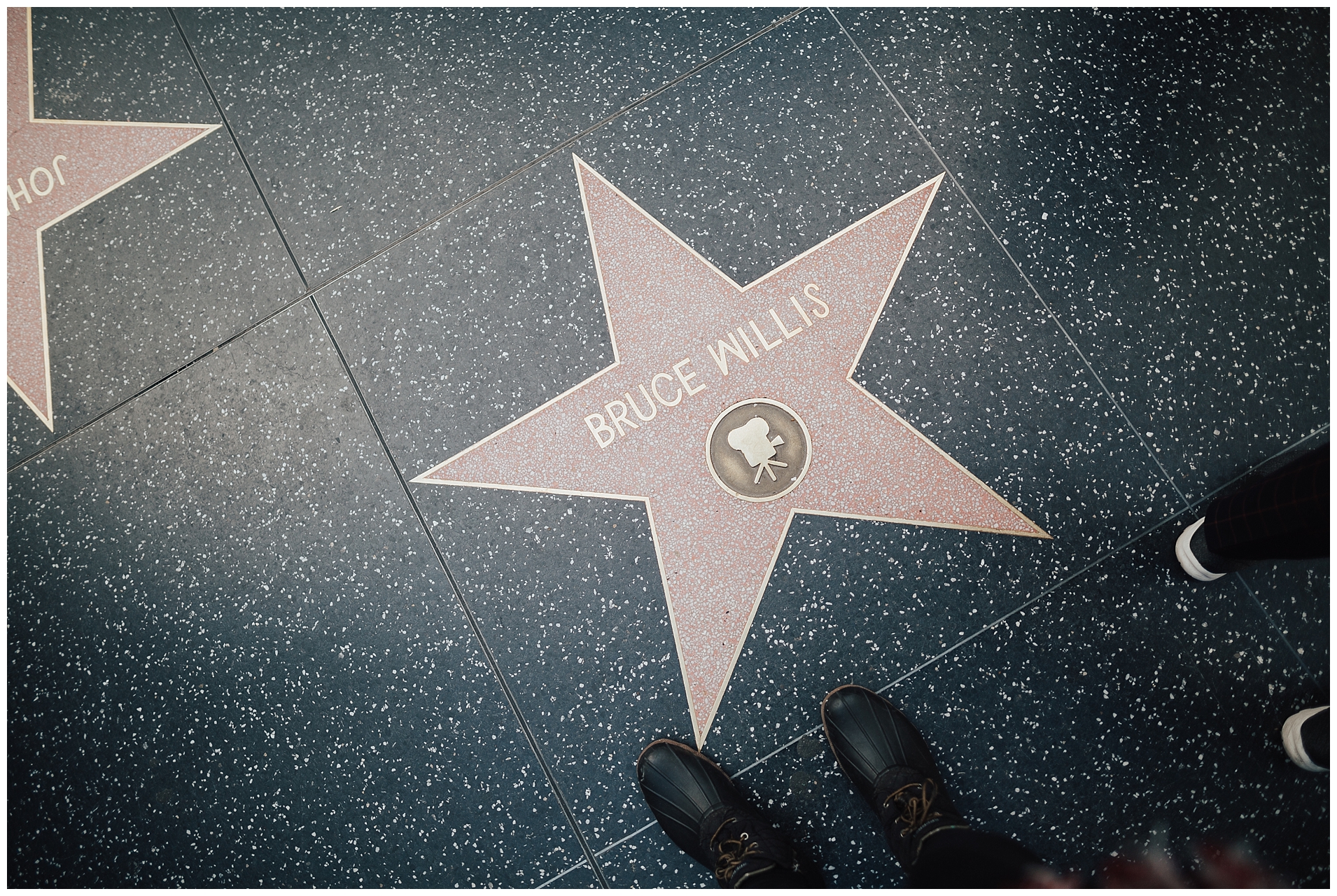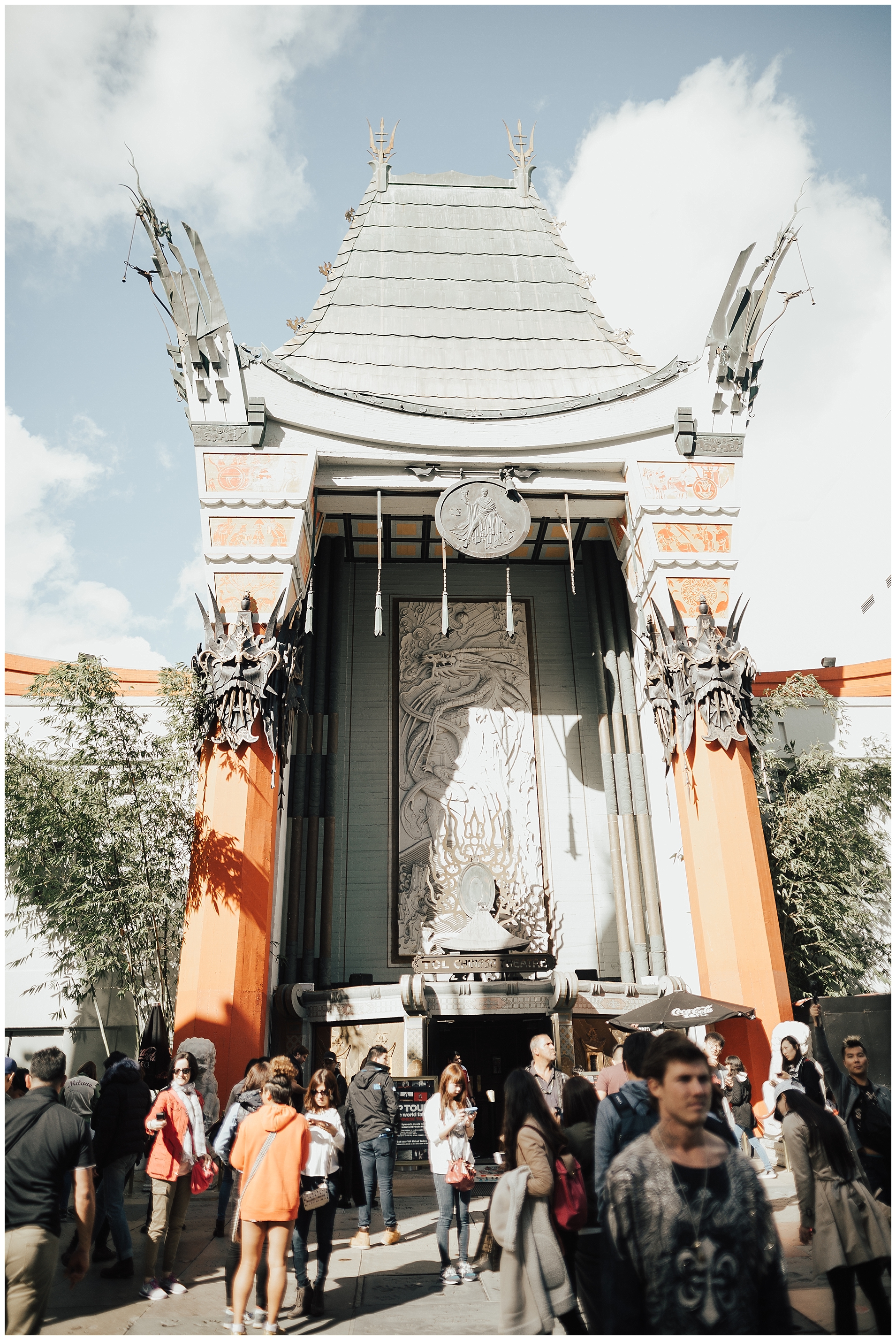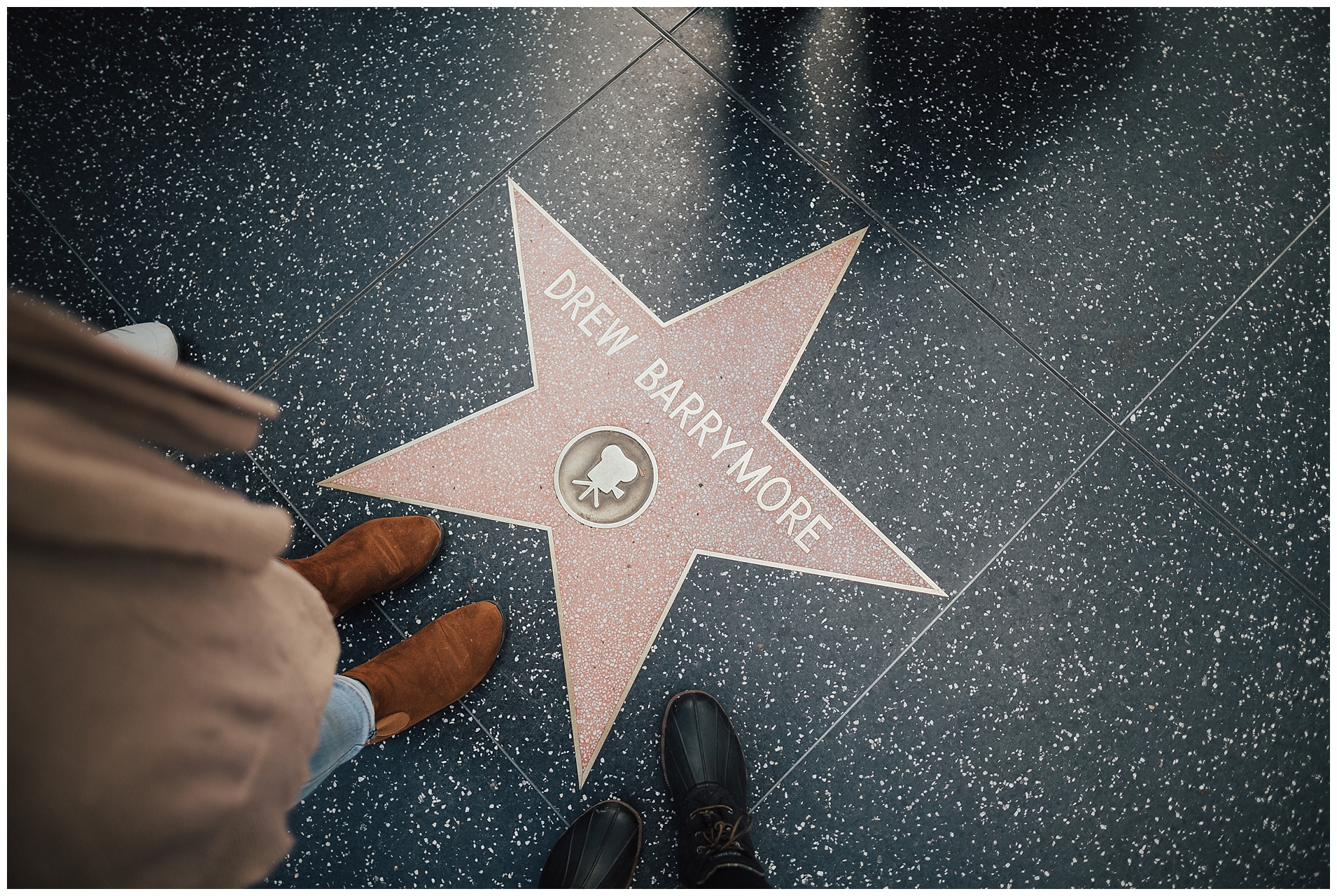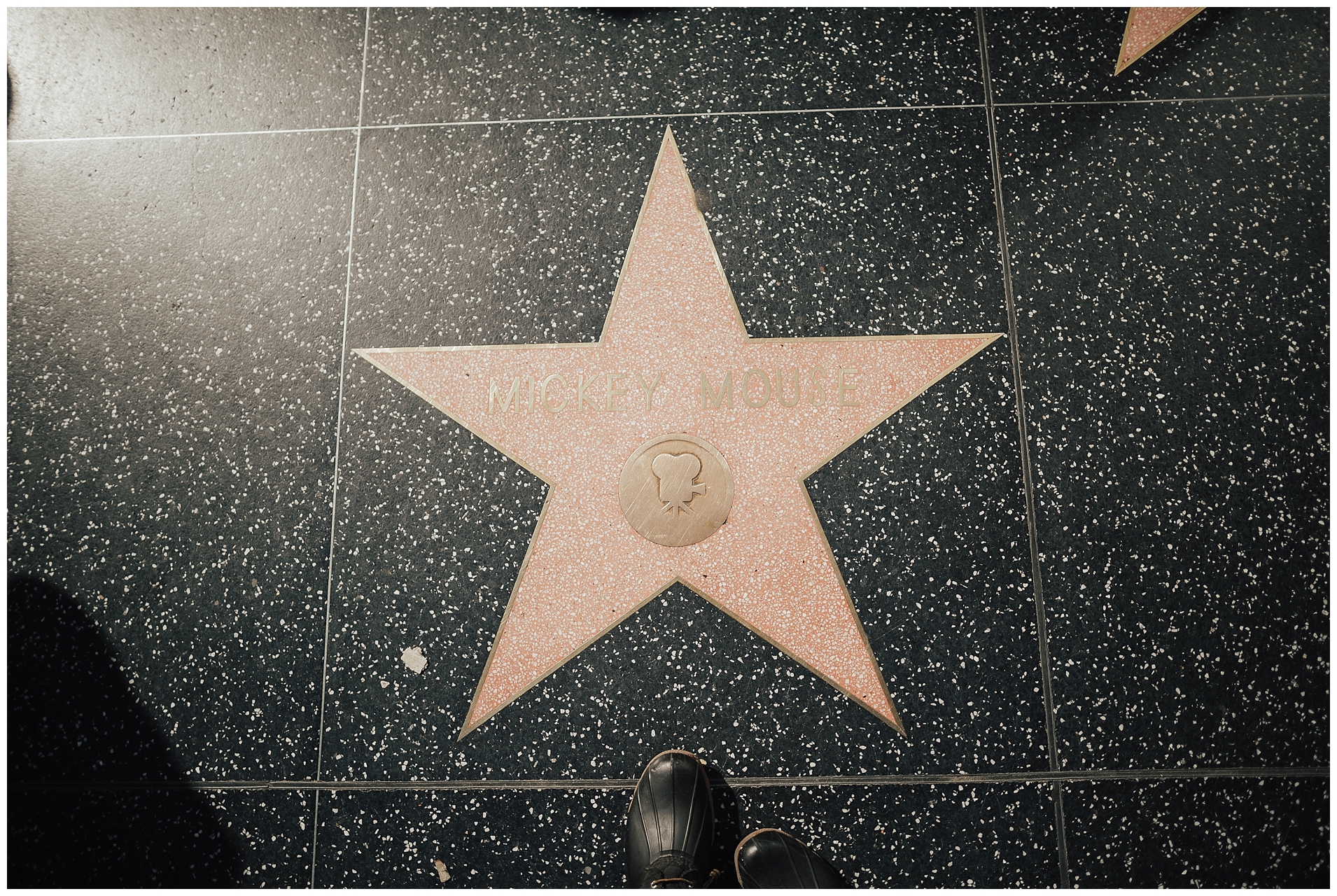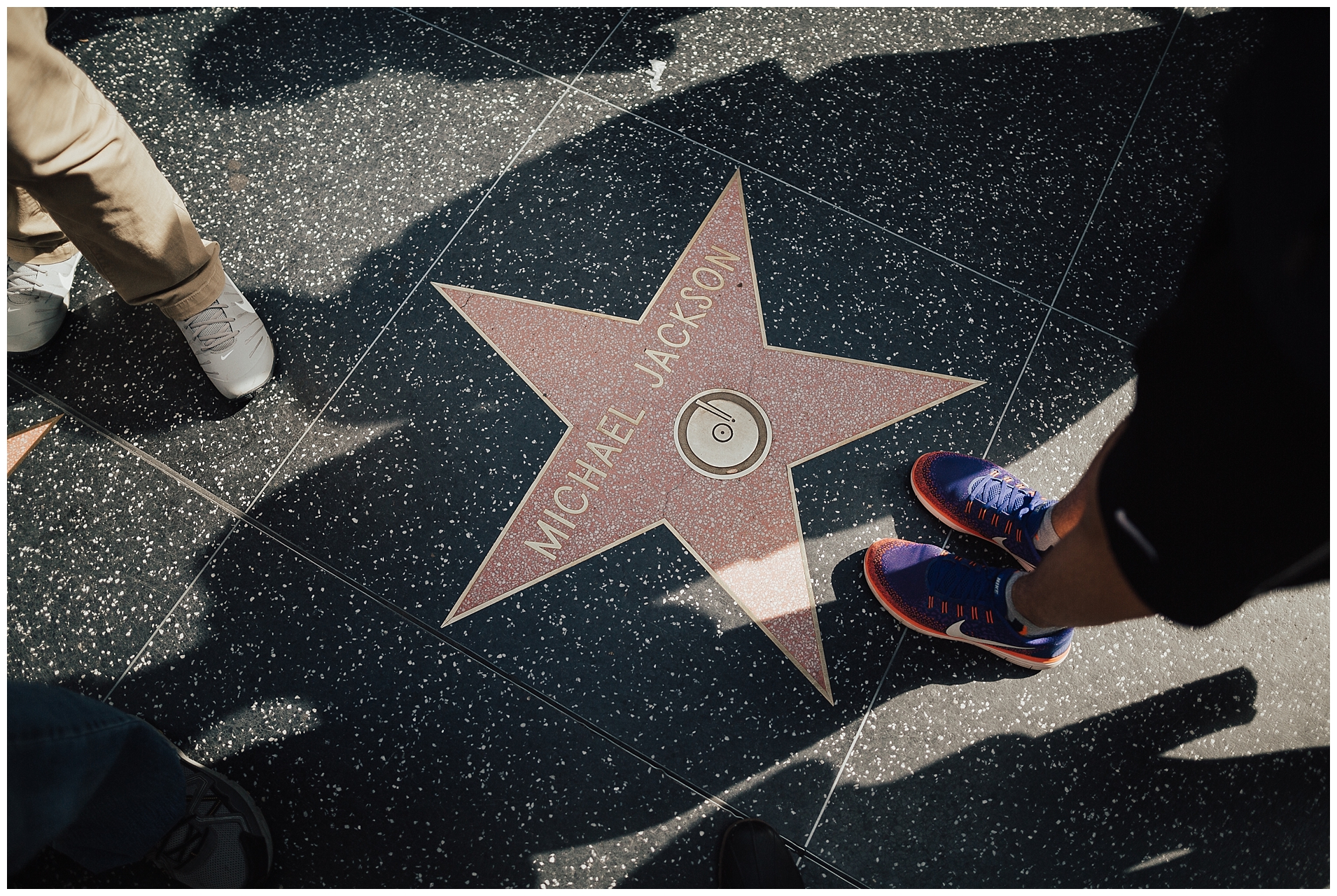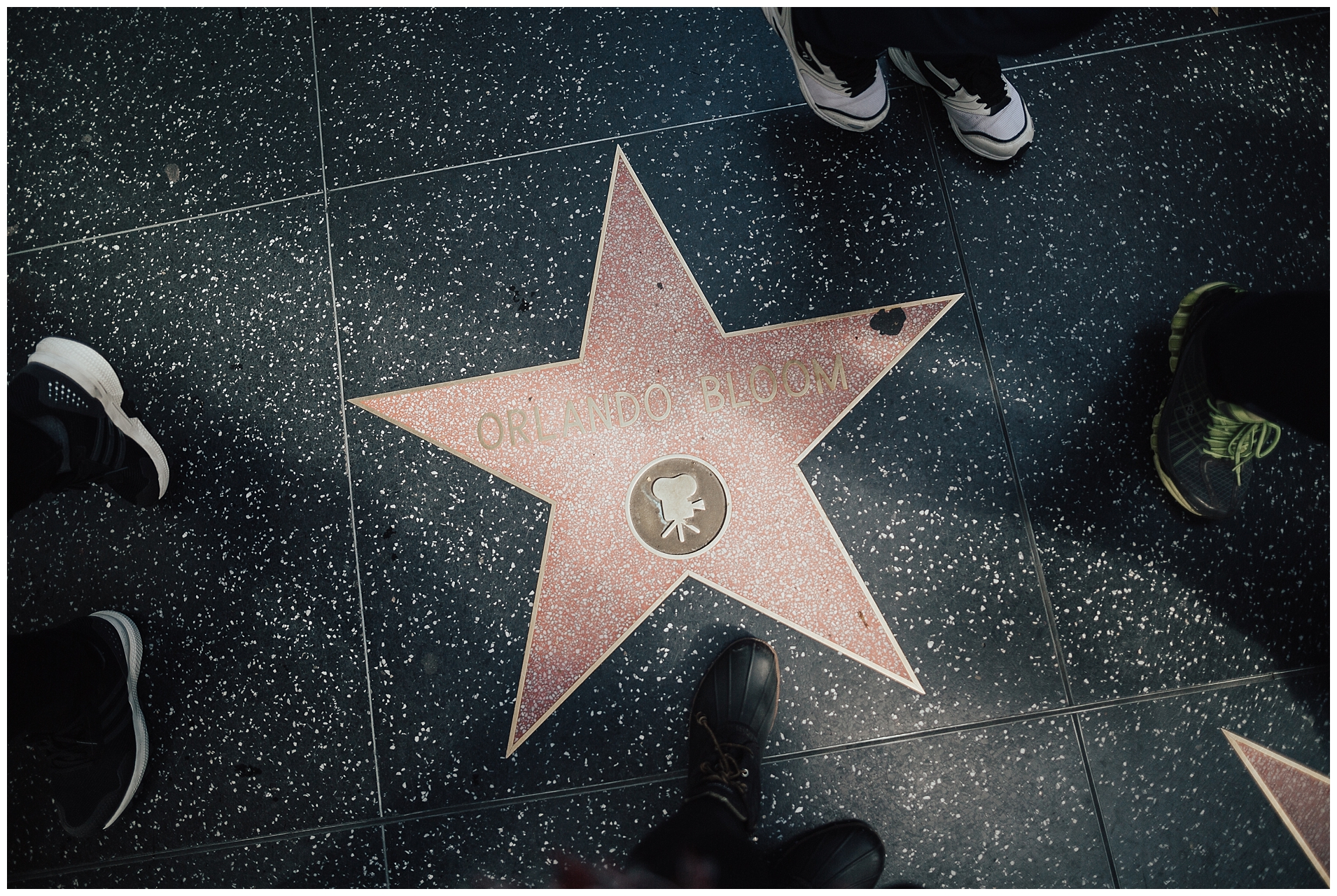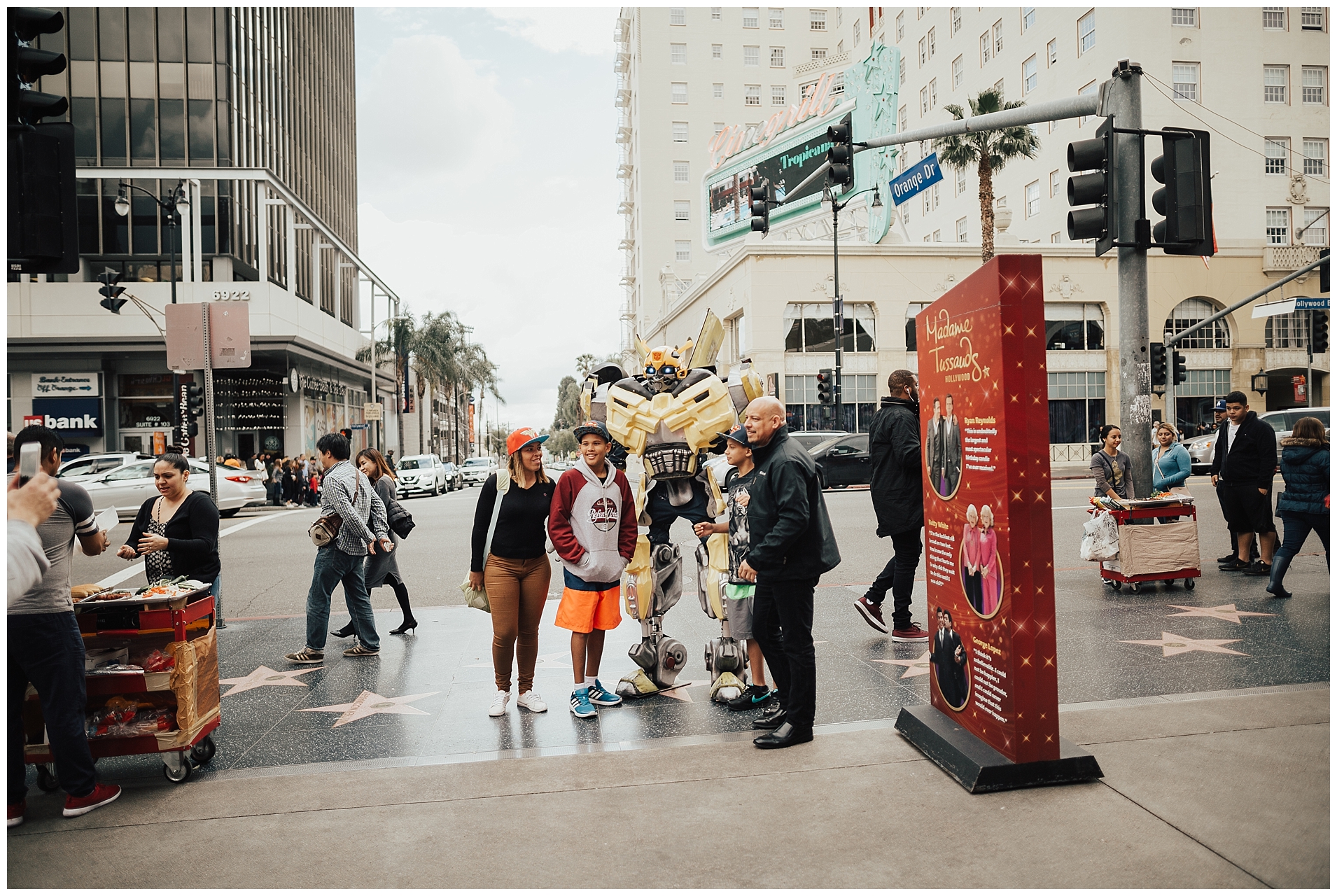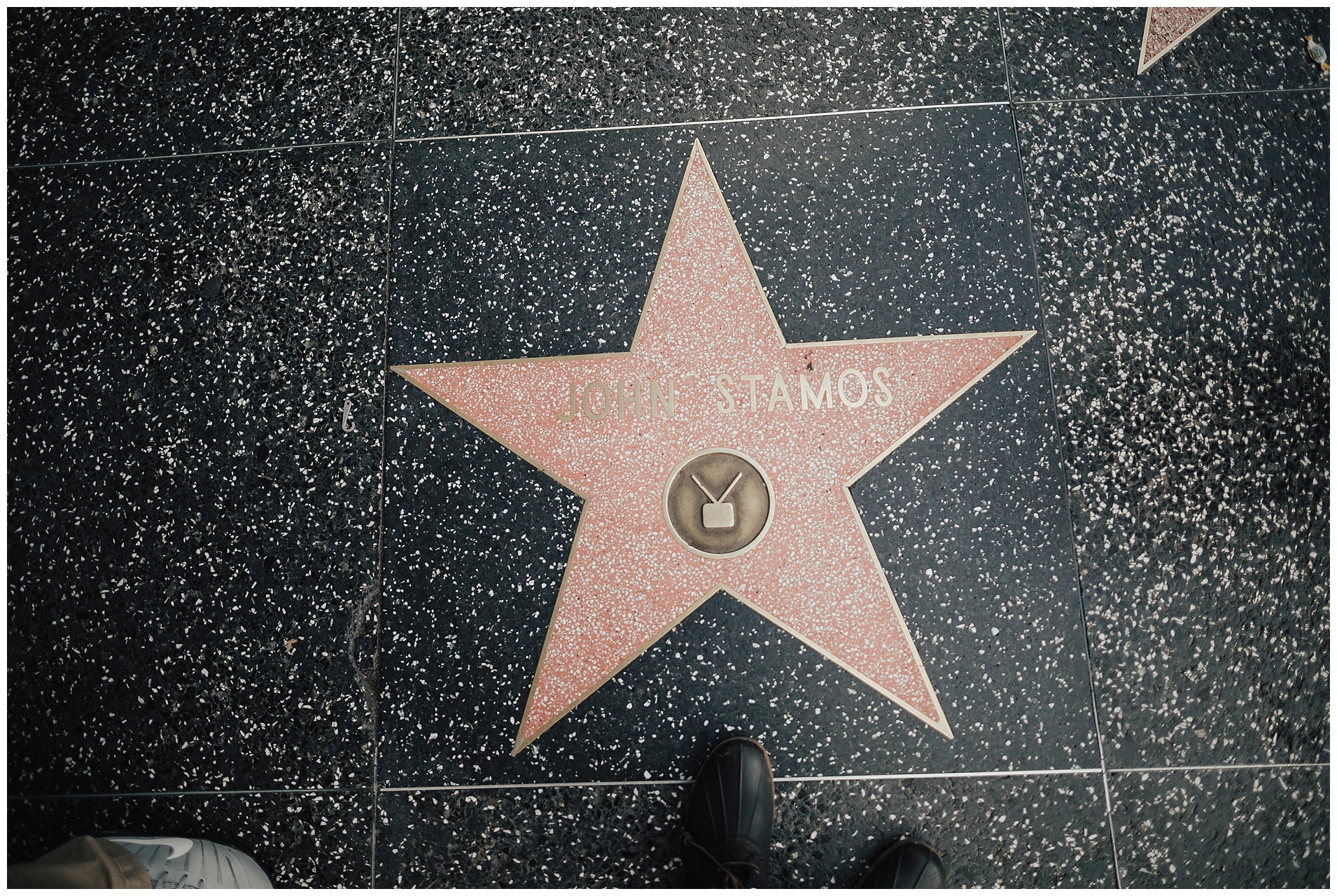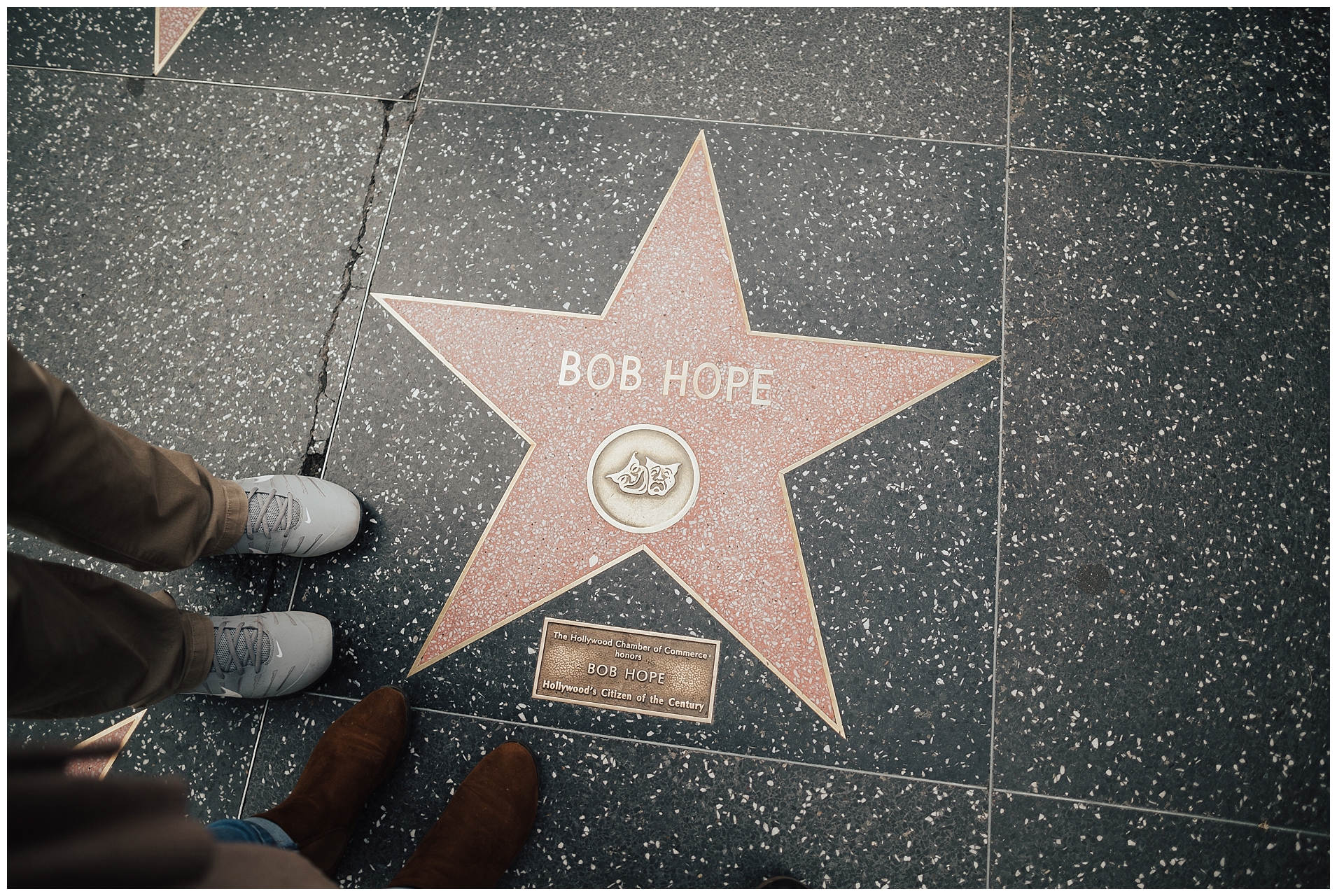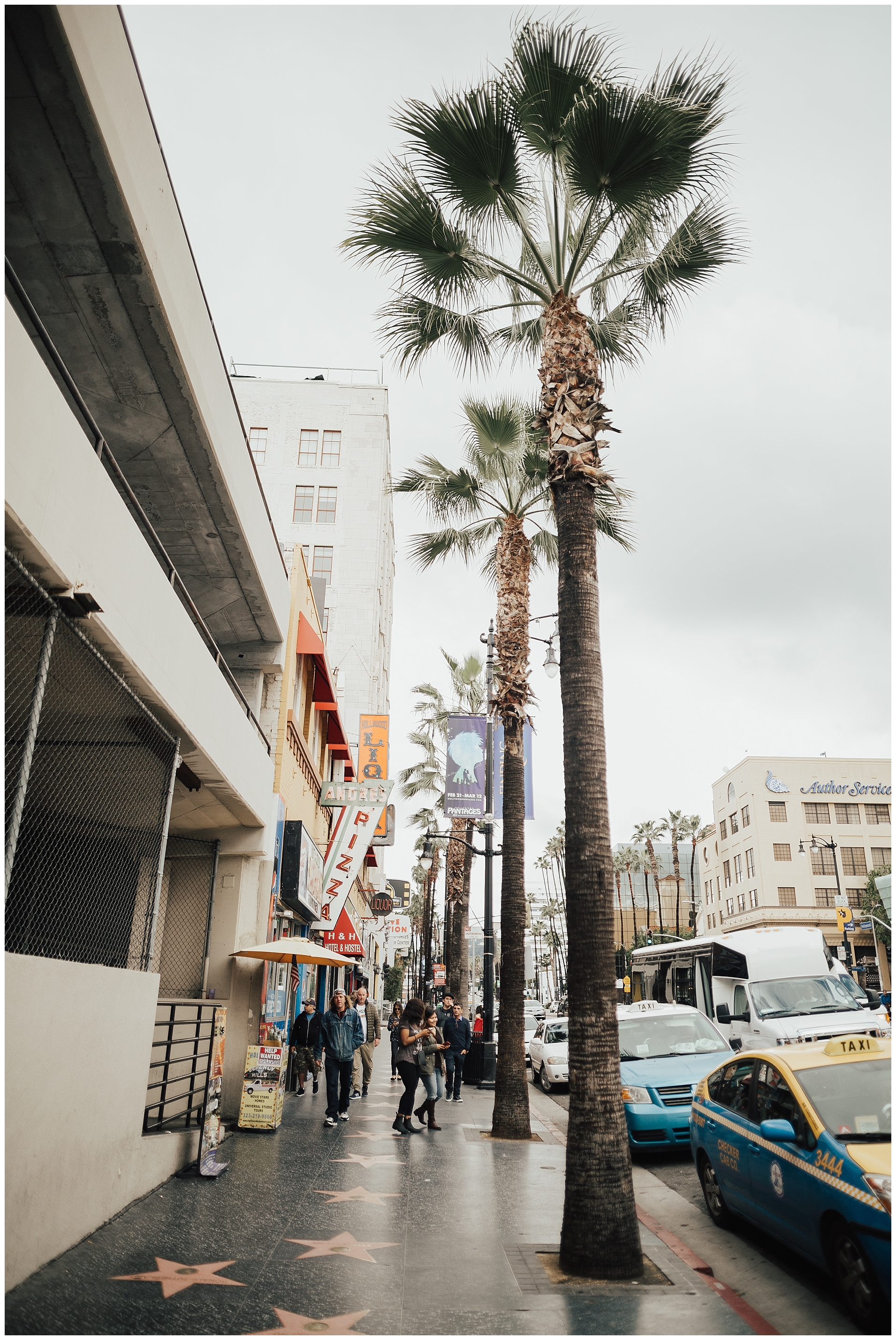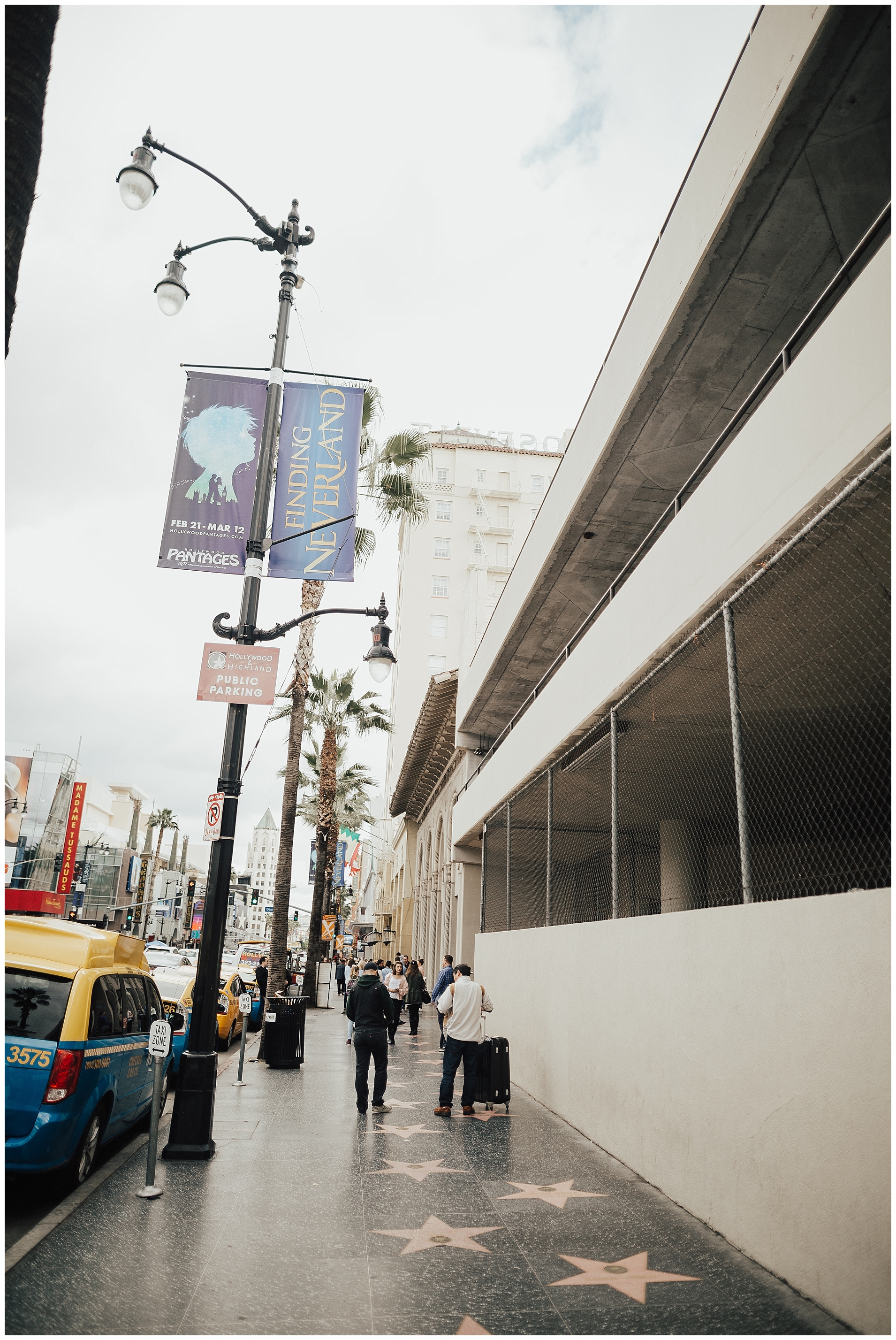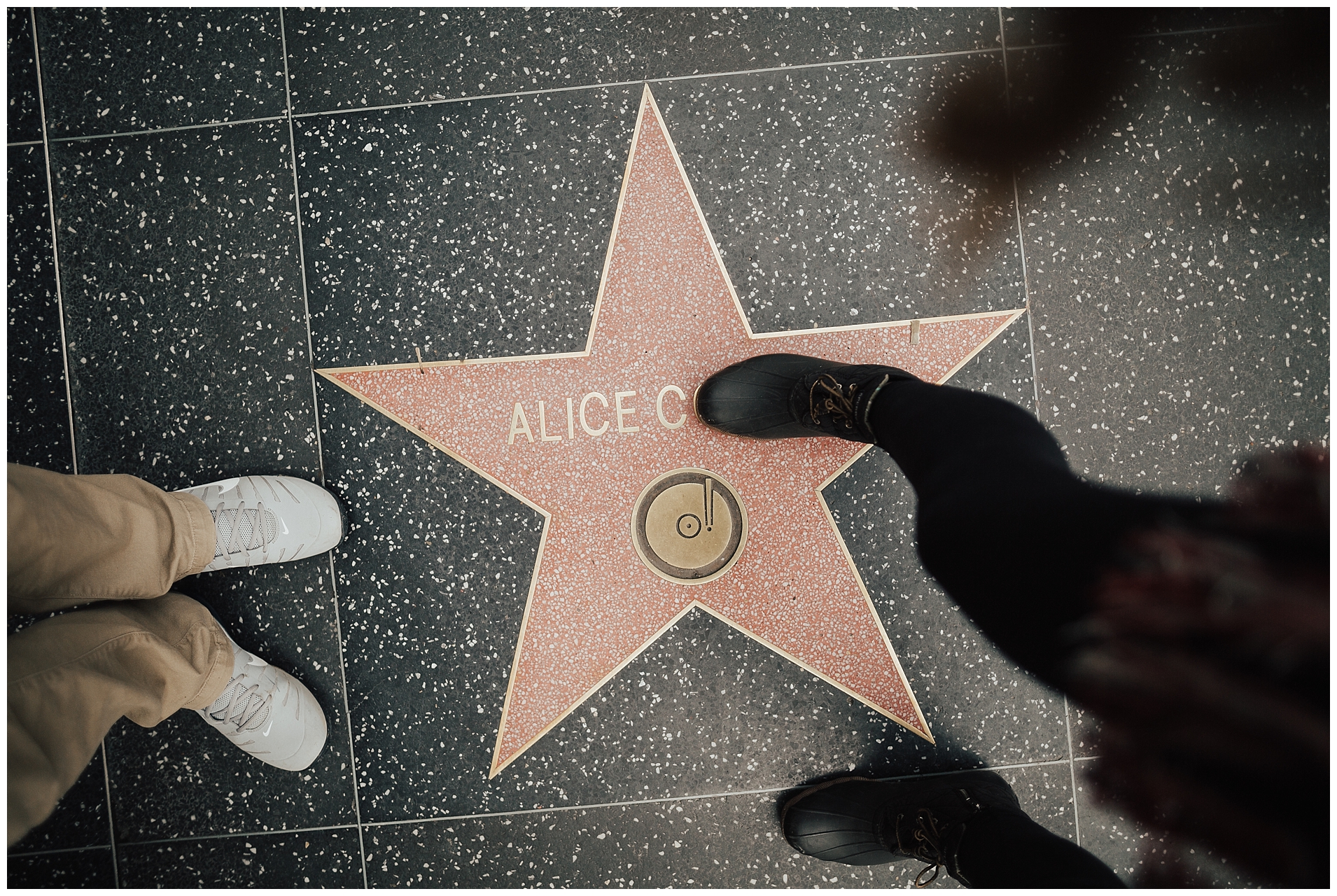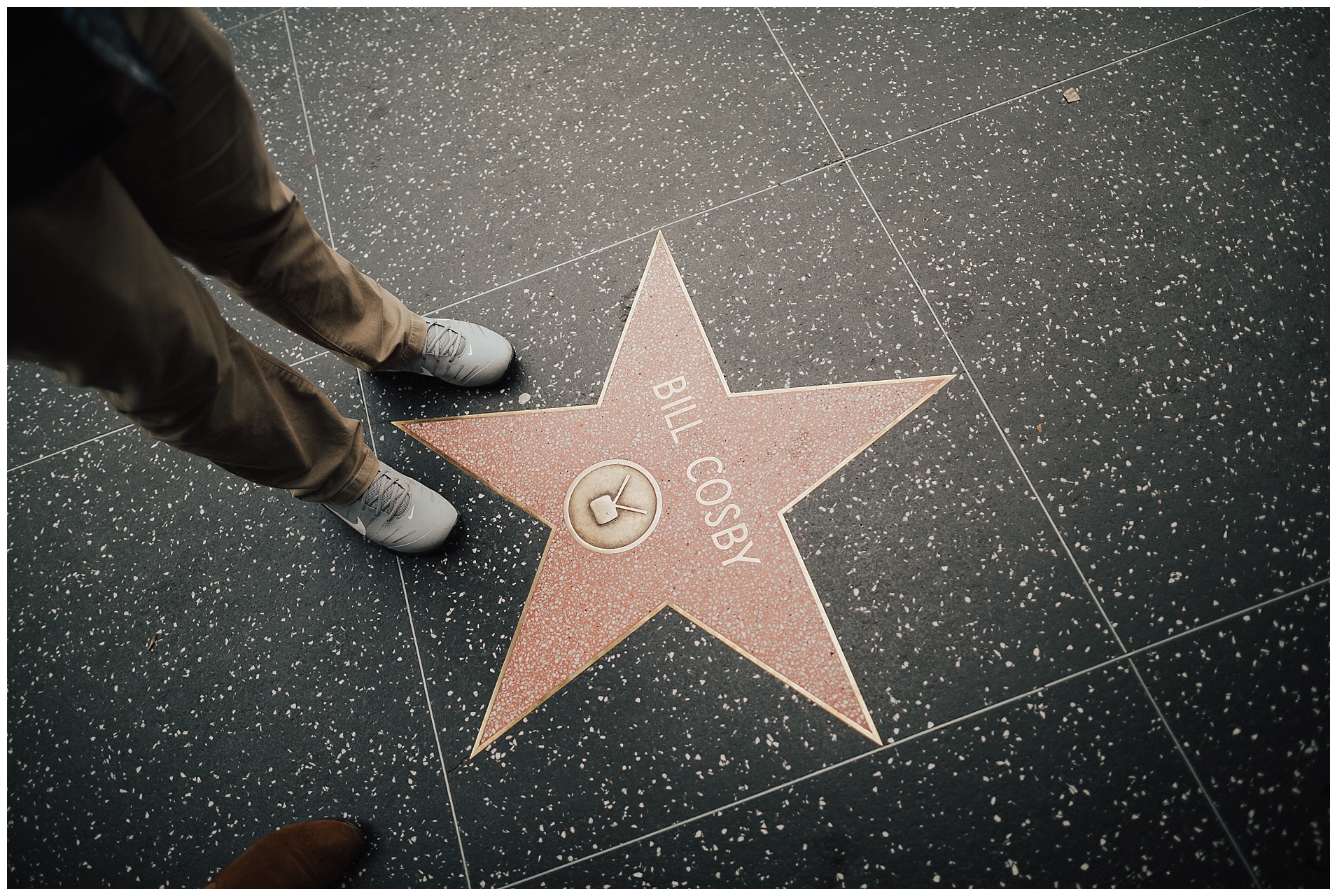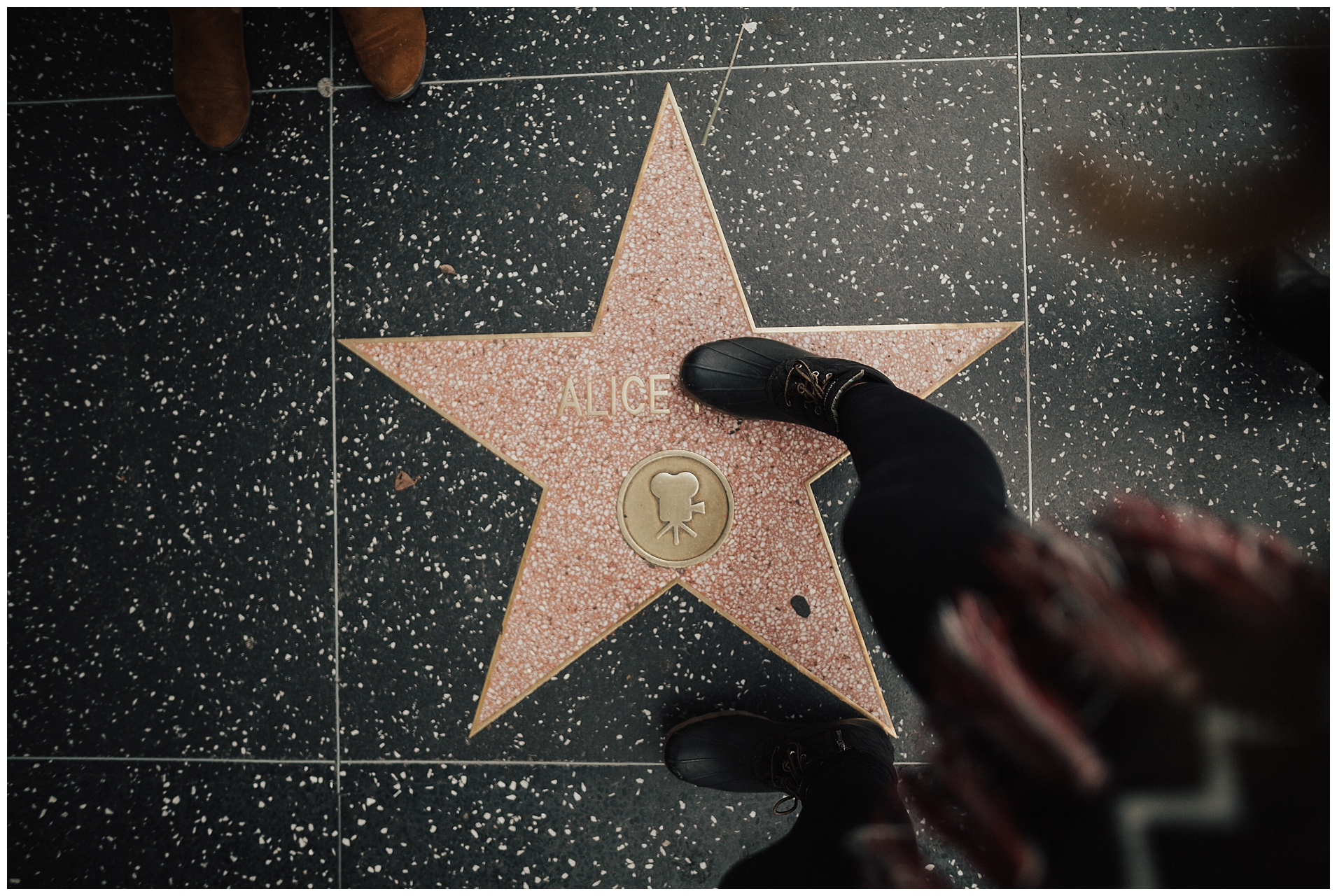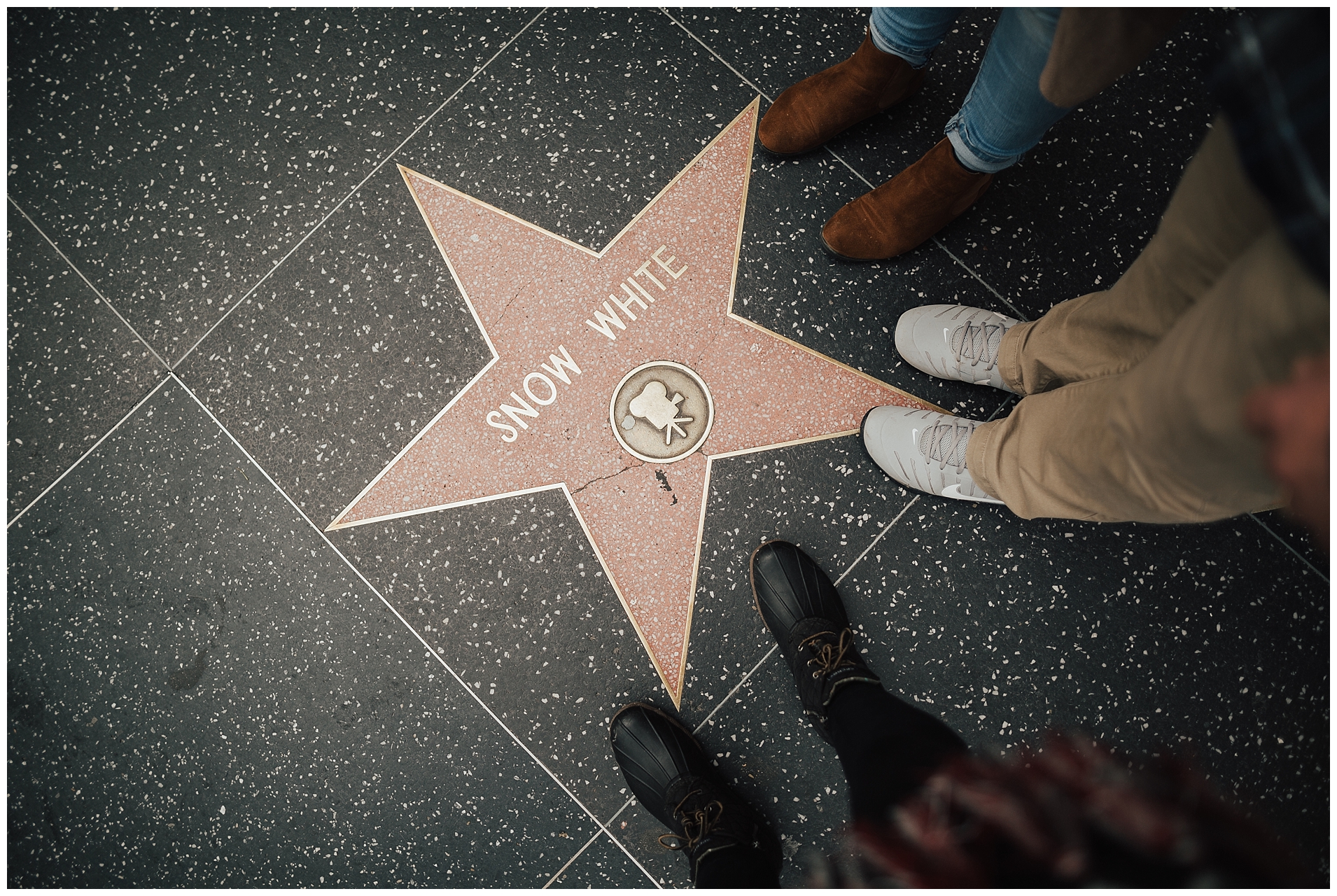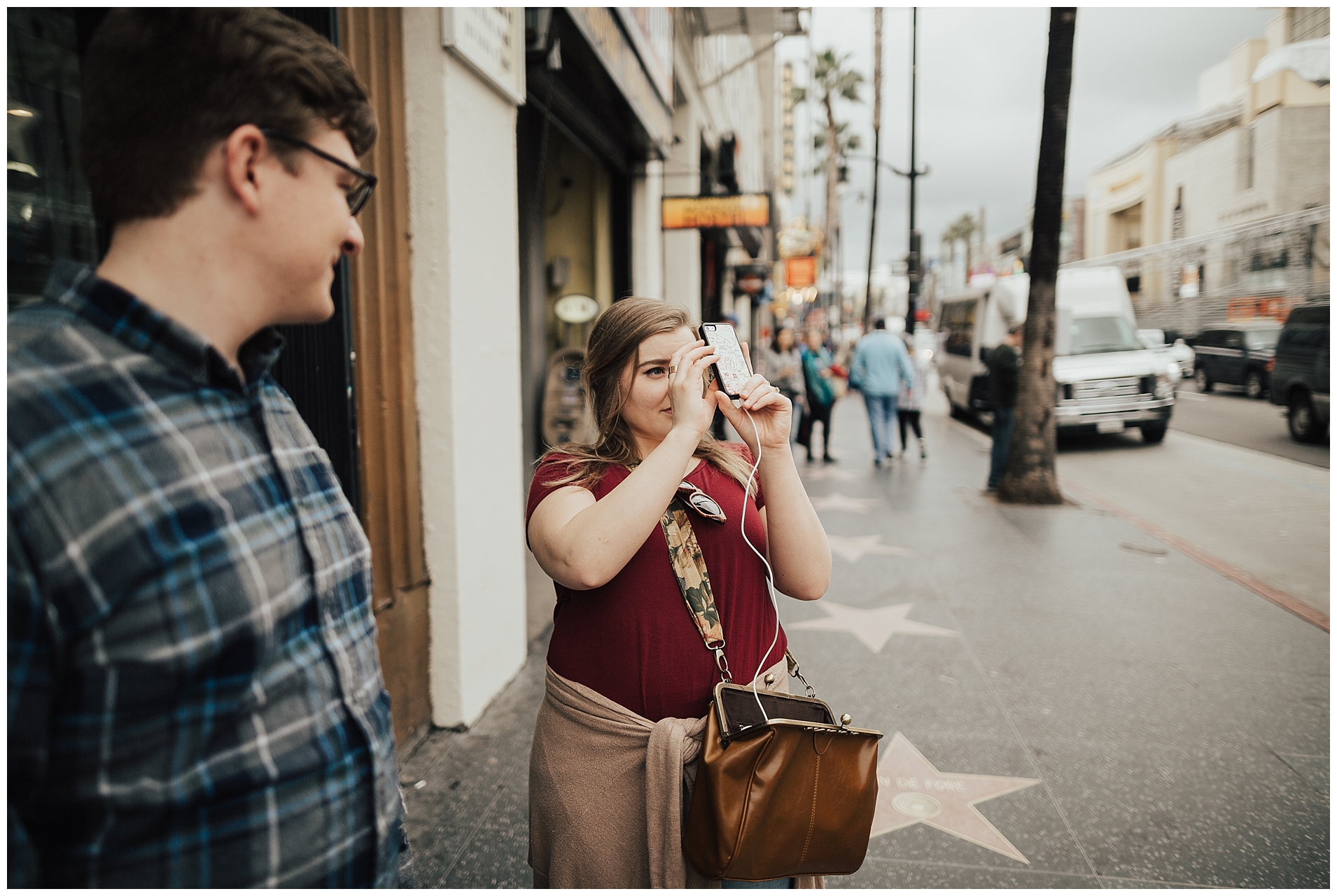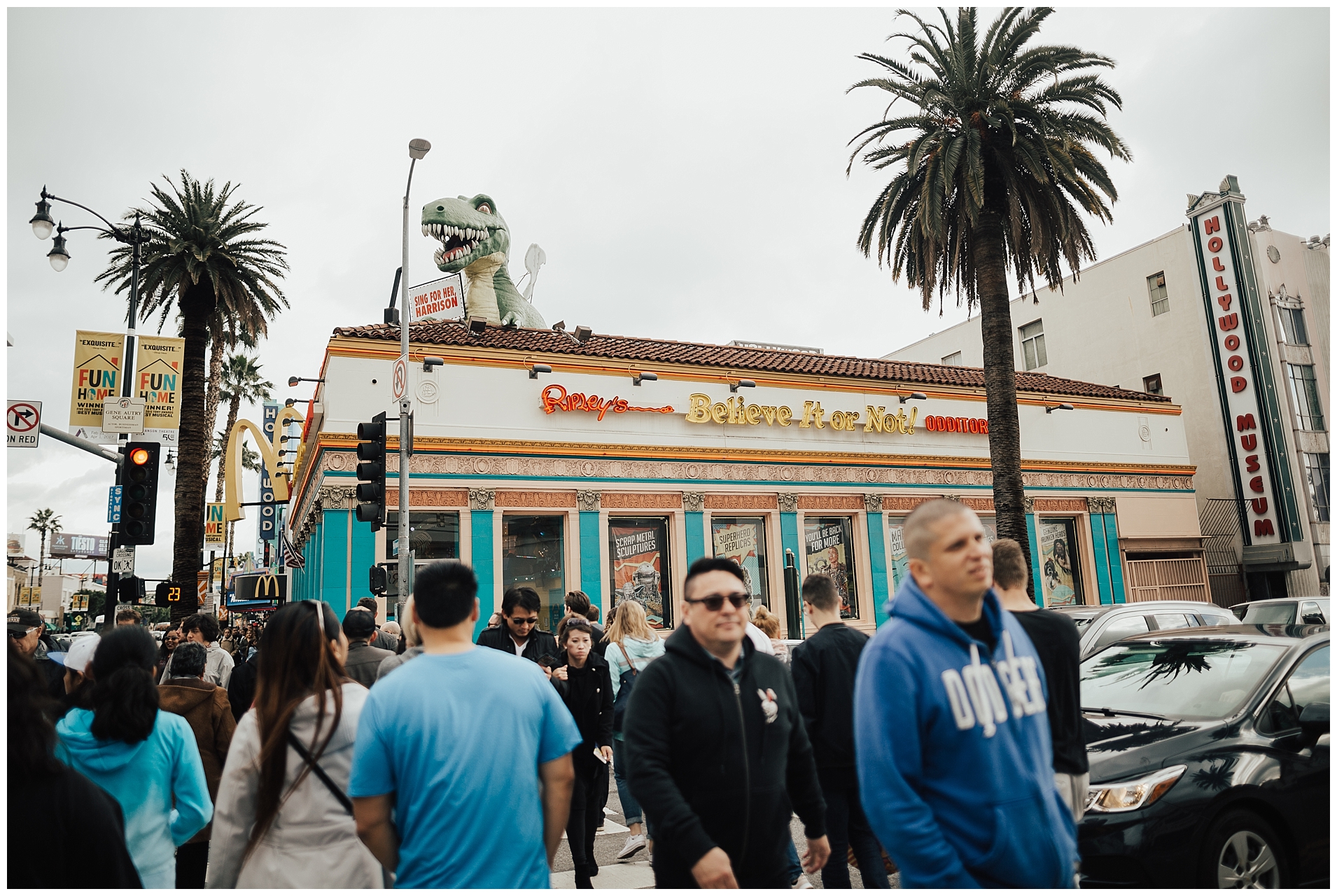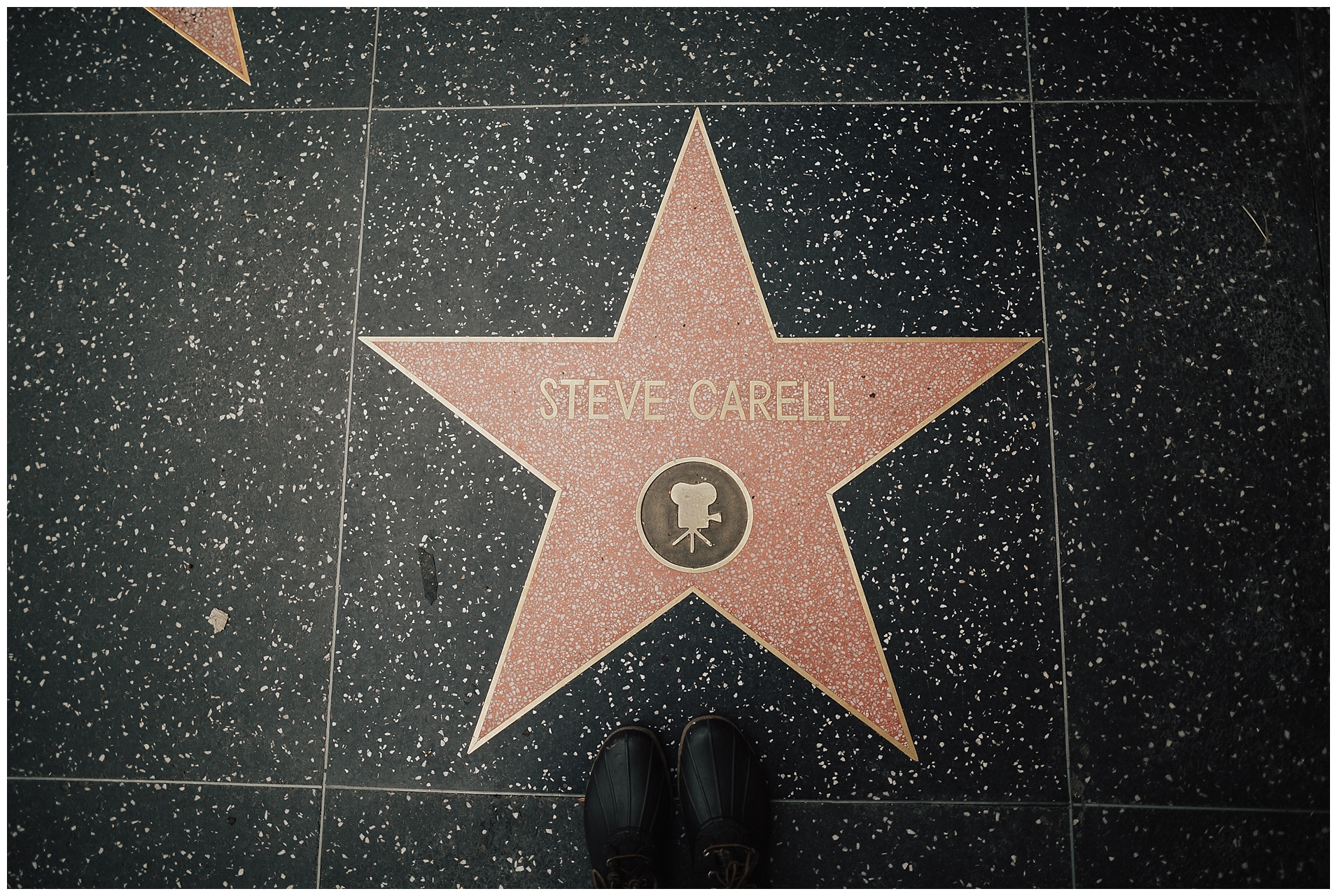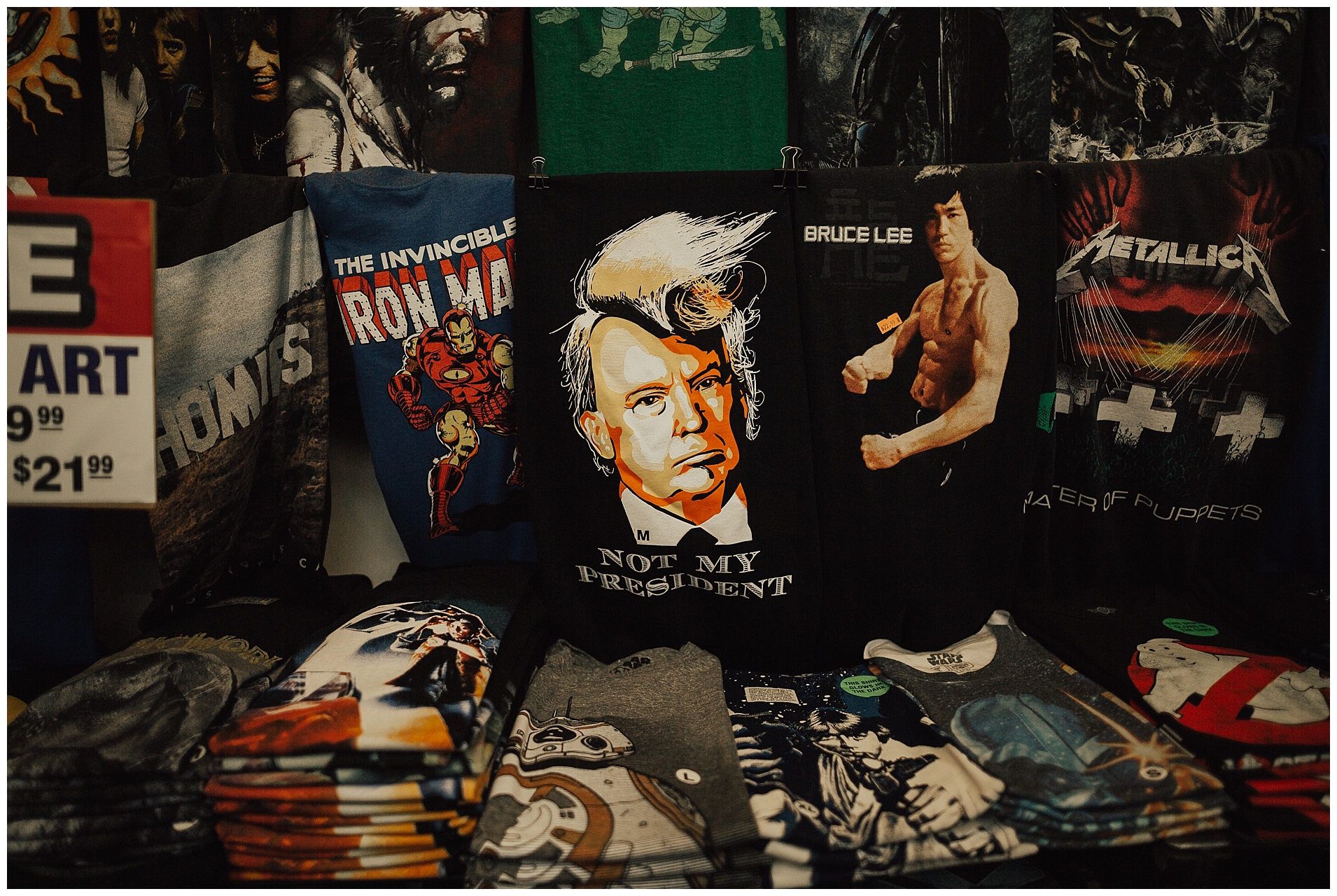 We even came across the museum of broken relationships that they went to on the bachelor!!!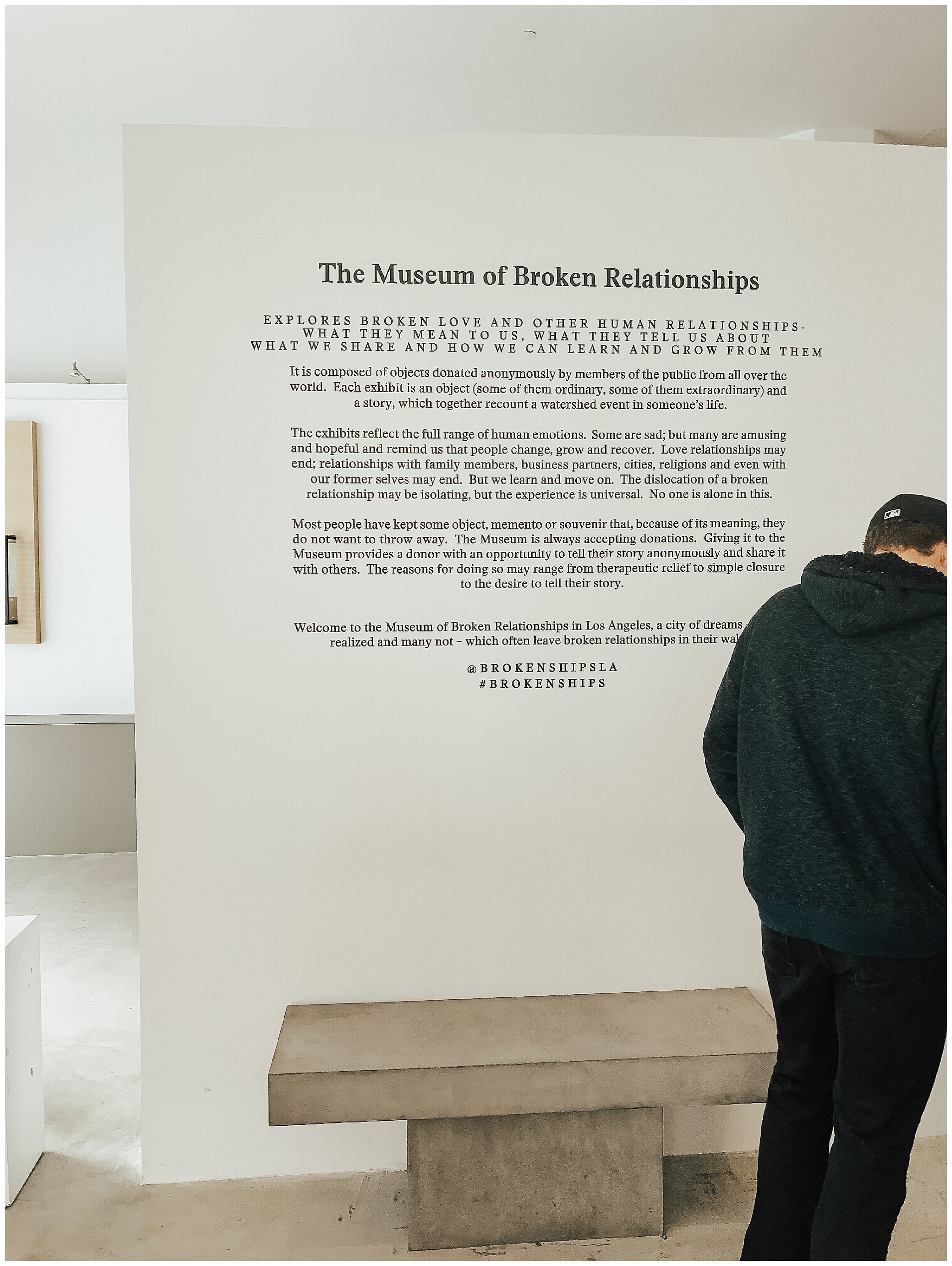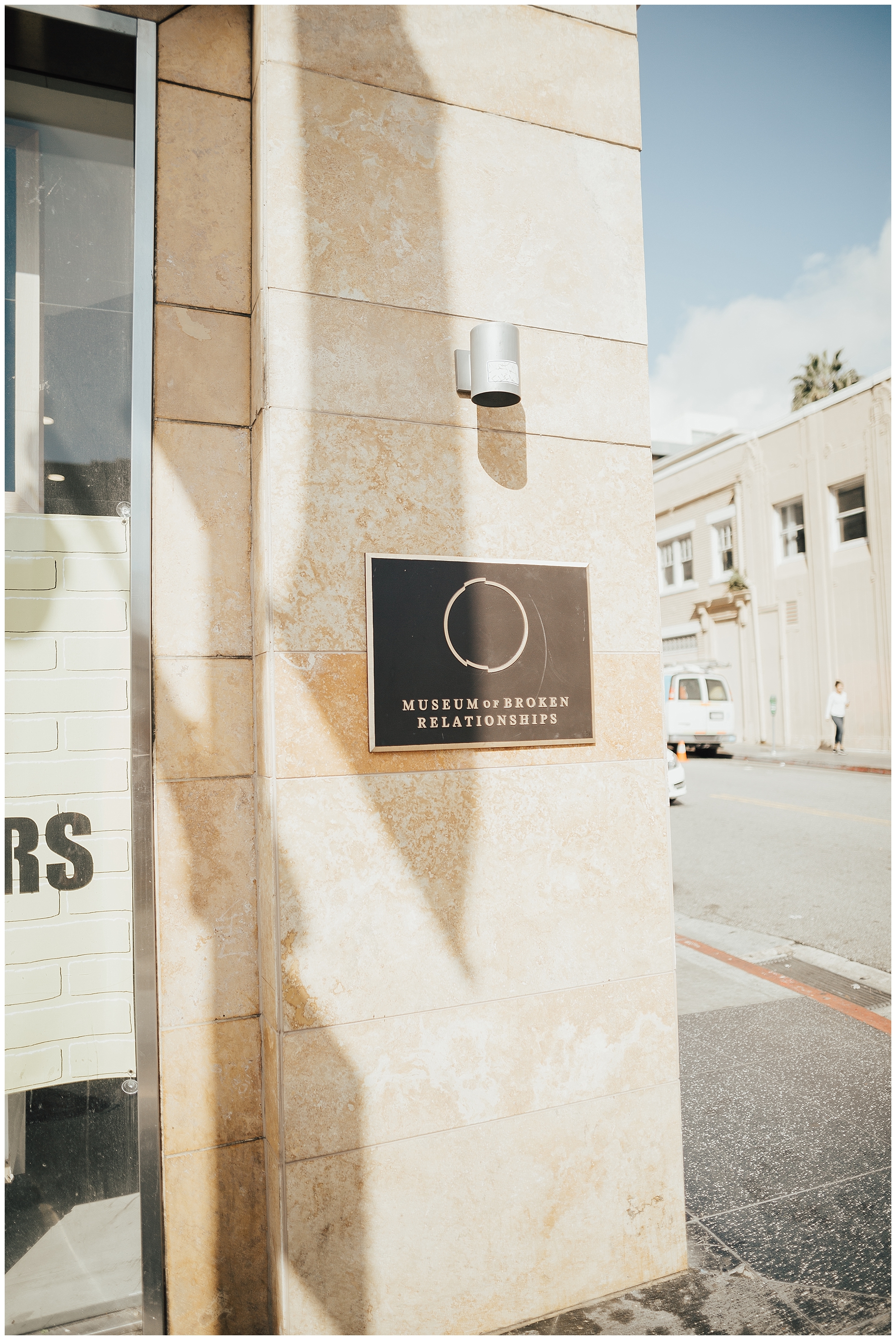 The buildings there had the most beautiful greenery. WOW! and I decided I am spelling my name differently now….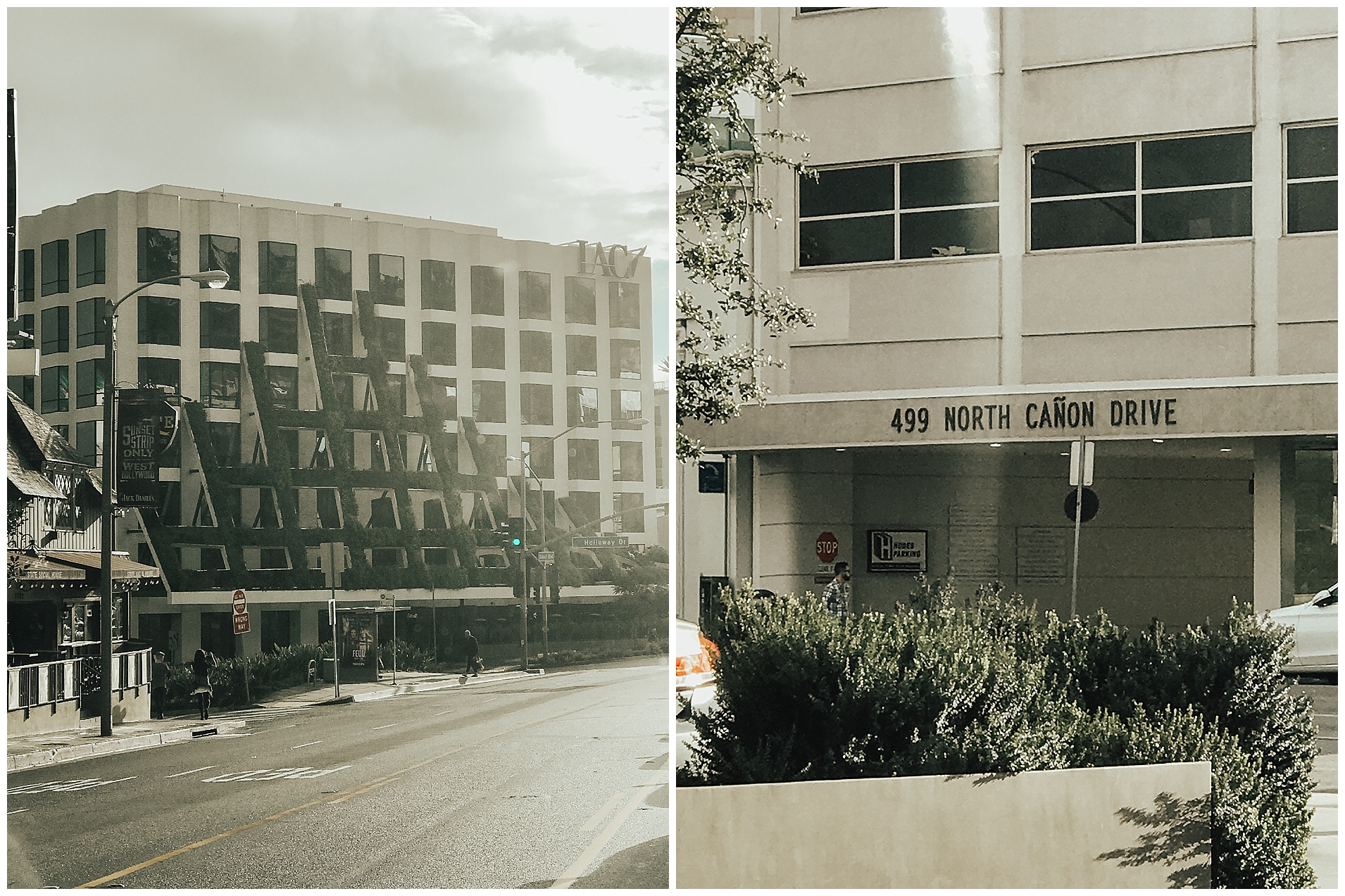 Just kidding. We also went and drove all around Beverly Hills. I found a road that took us up super high where we could look out over the other massive homes. It was beautiful.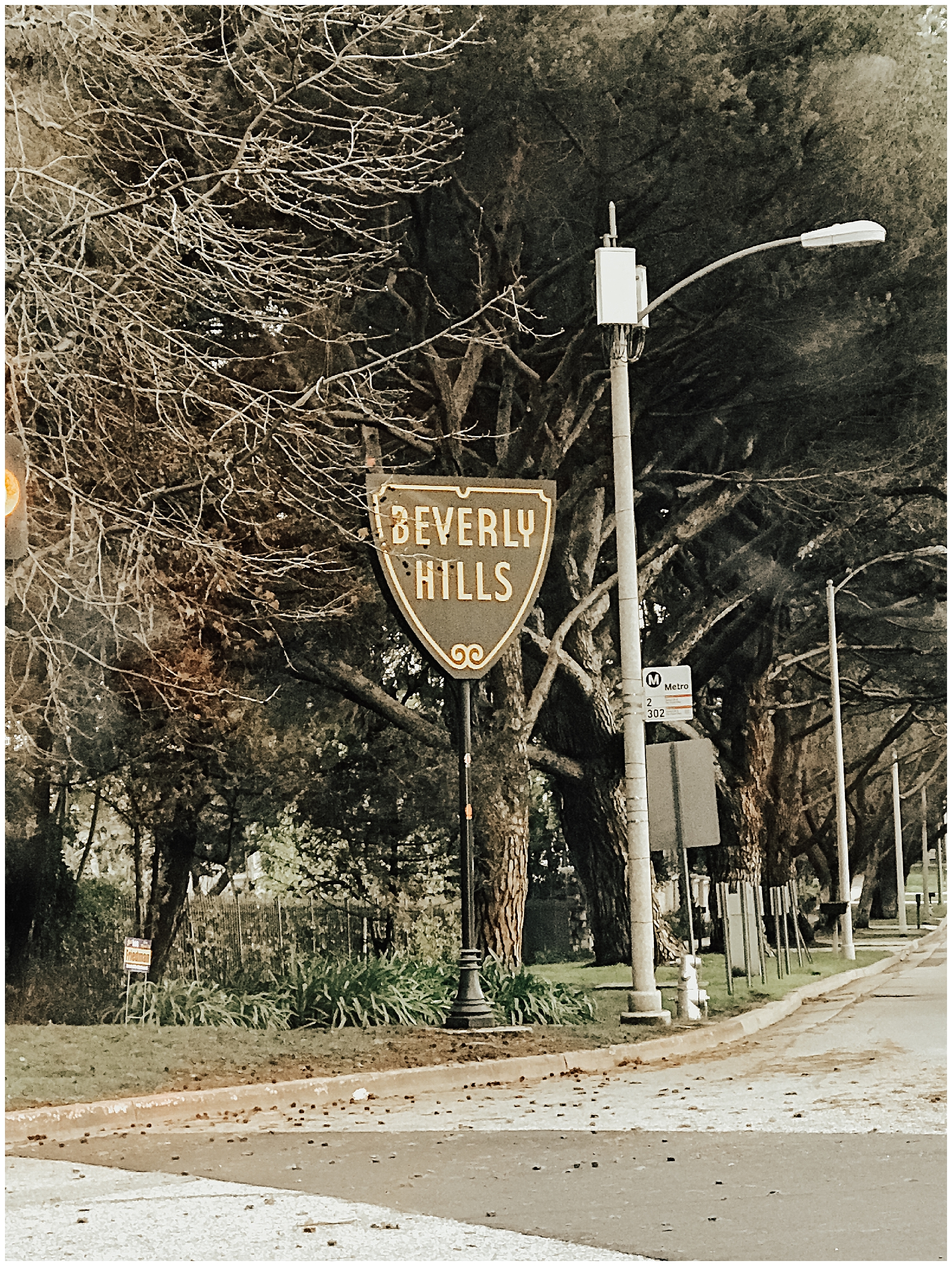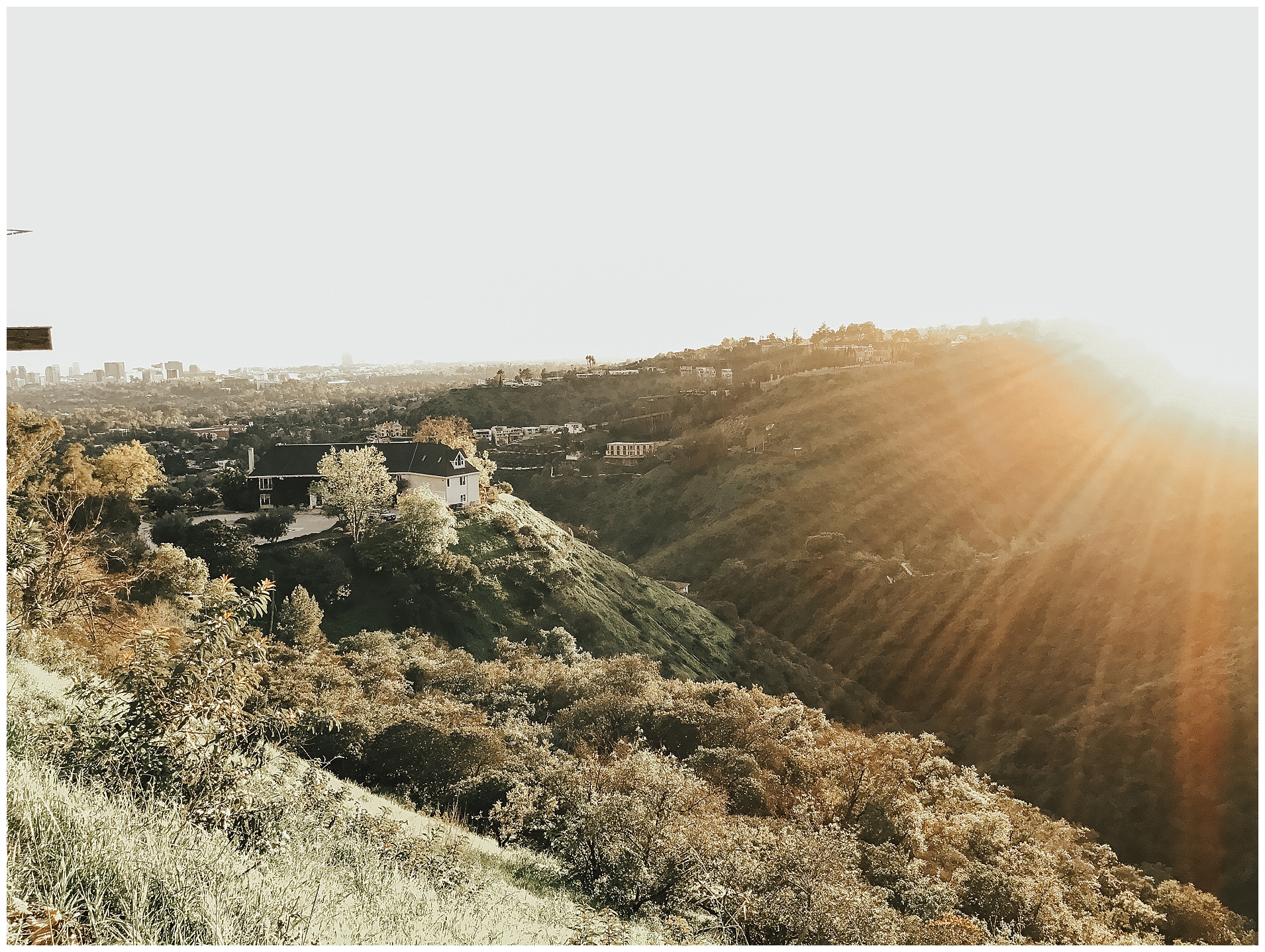 We then drove to the Santa Monica Pier! I found this massive chapstick, and anyone who knows me, knows how much I LOVE chapstick, too!!!!!!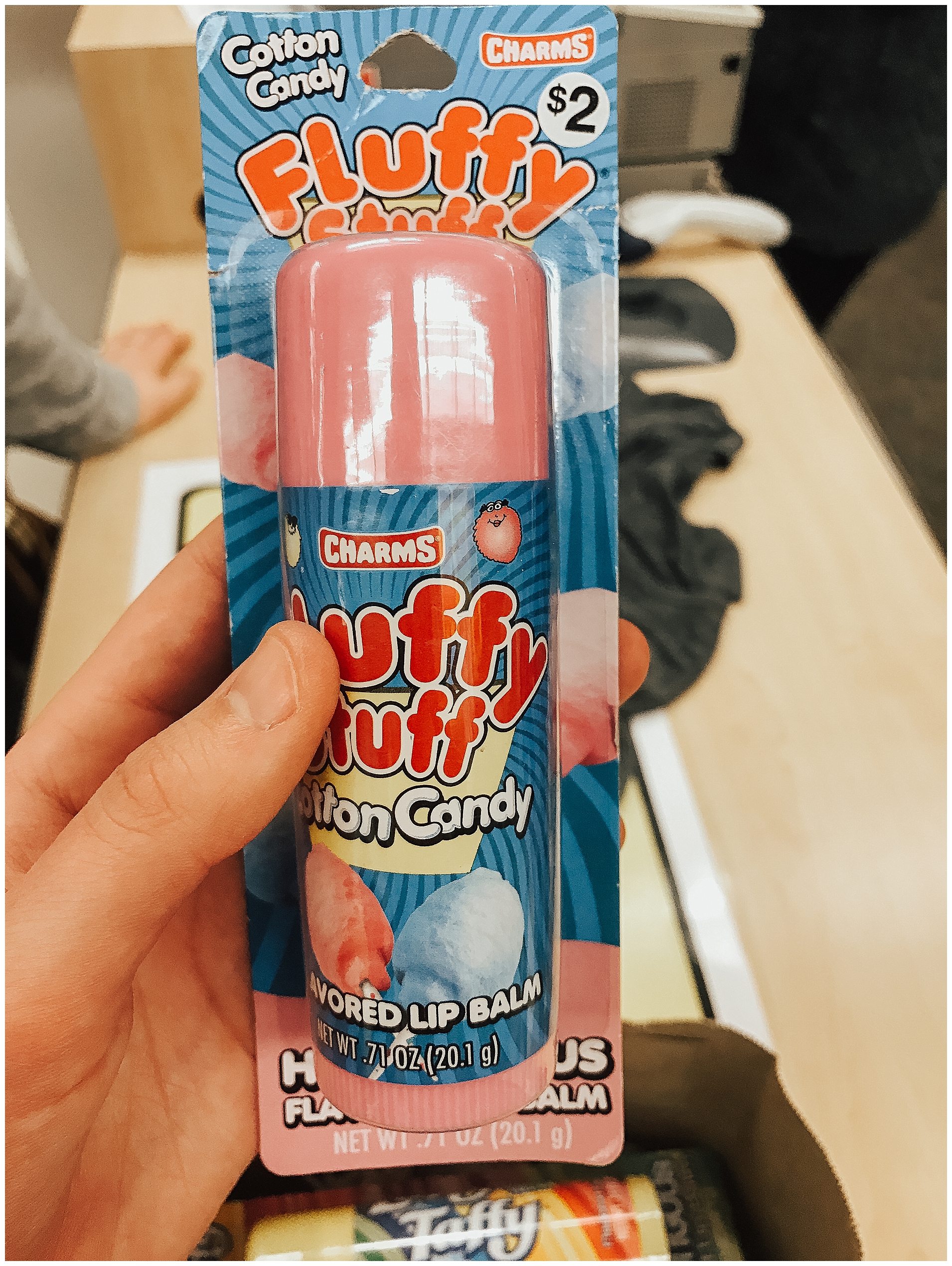 By the time we reached the pier, it was dark, but it was still so beautiful.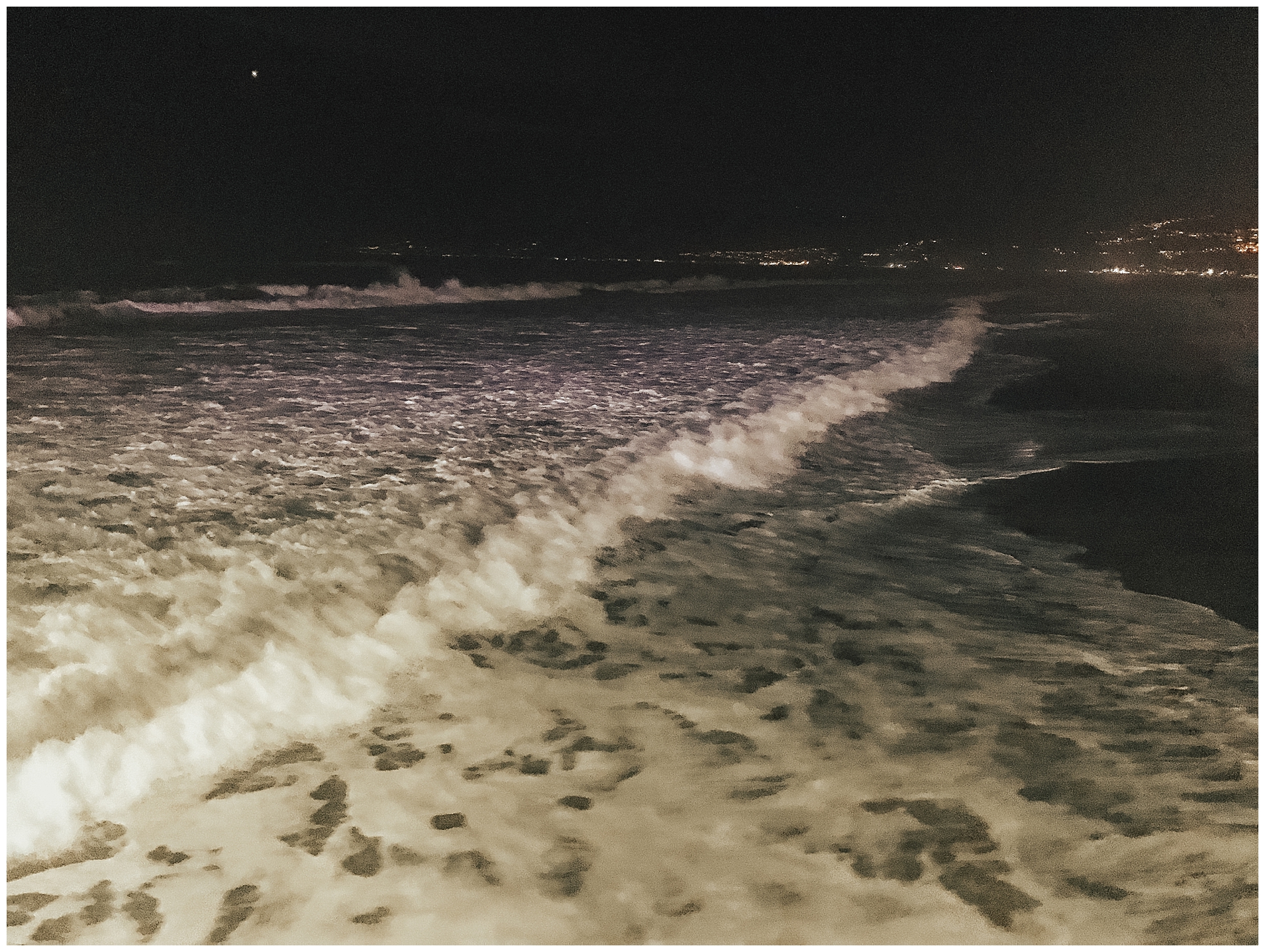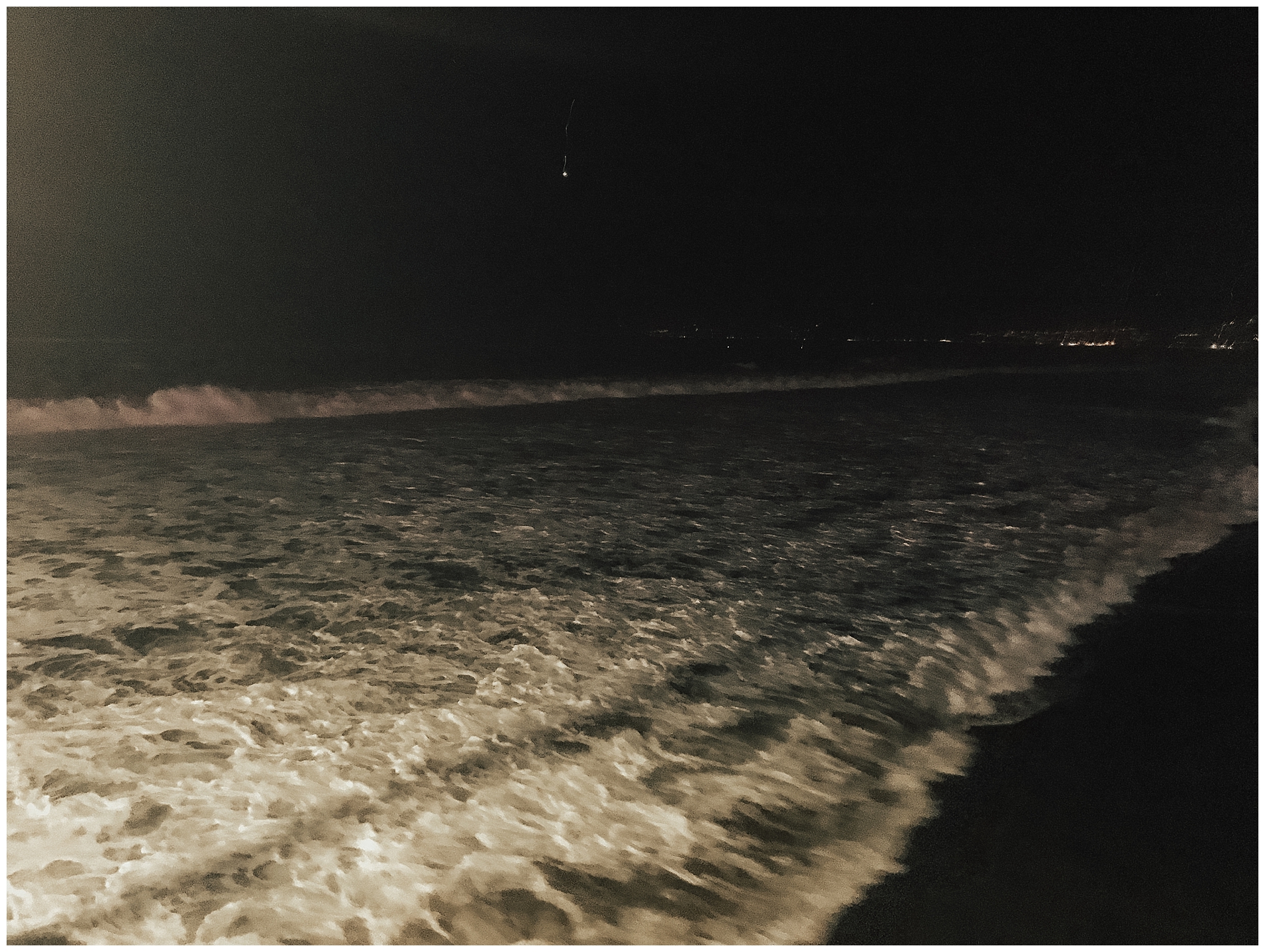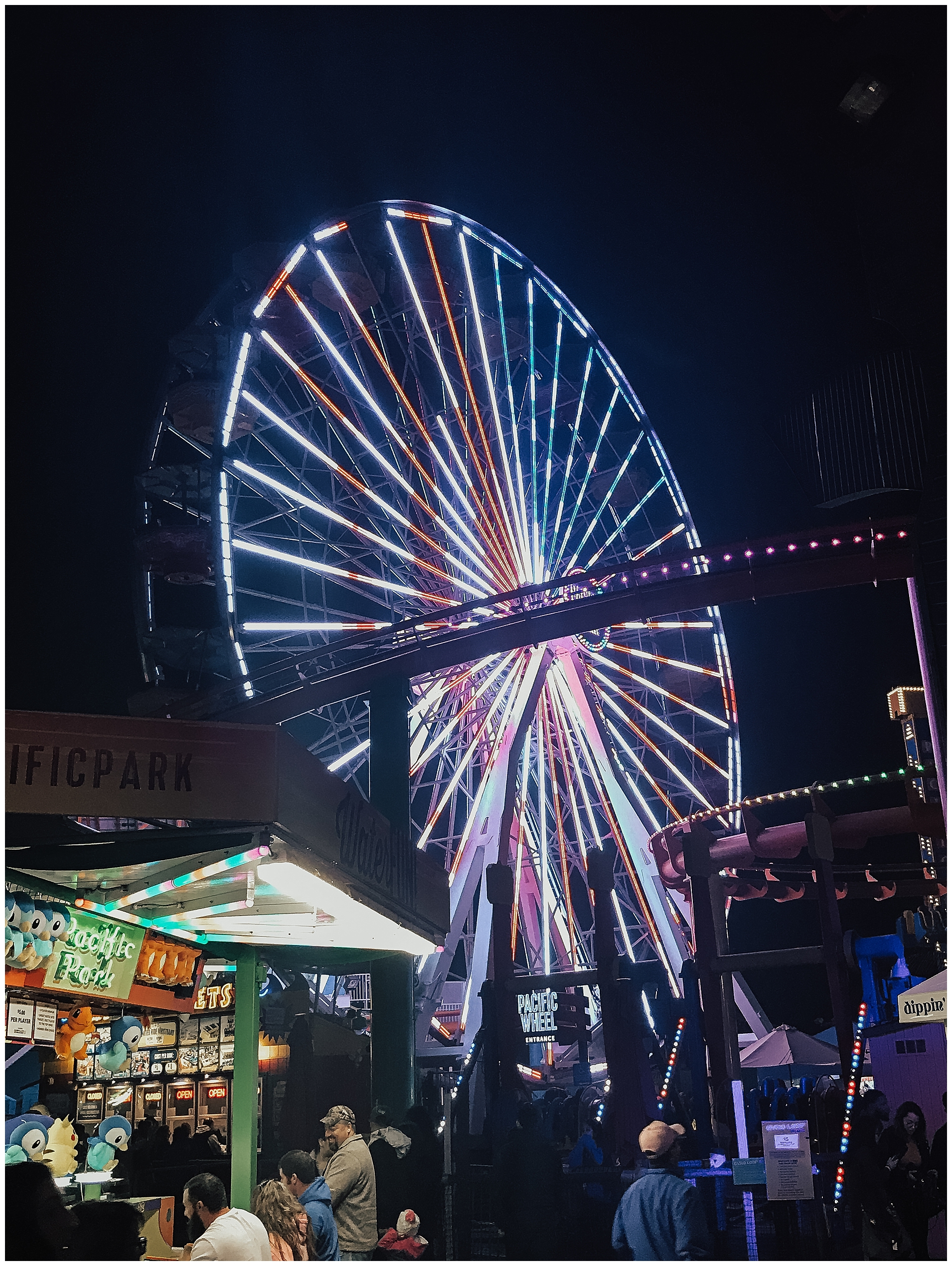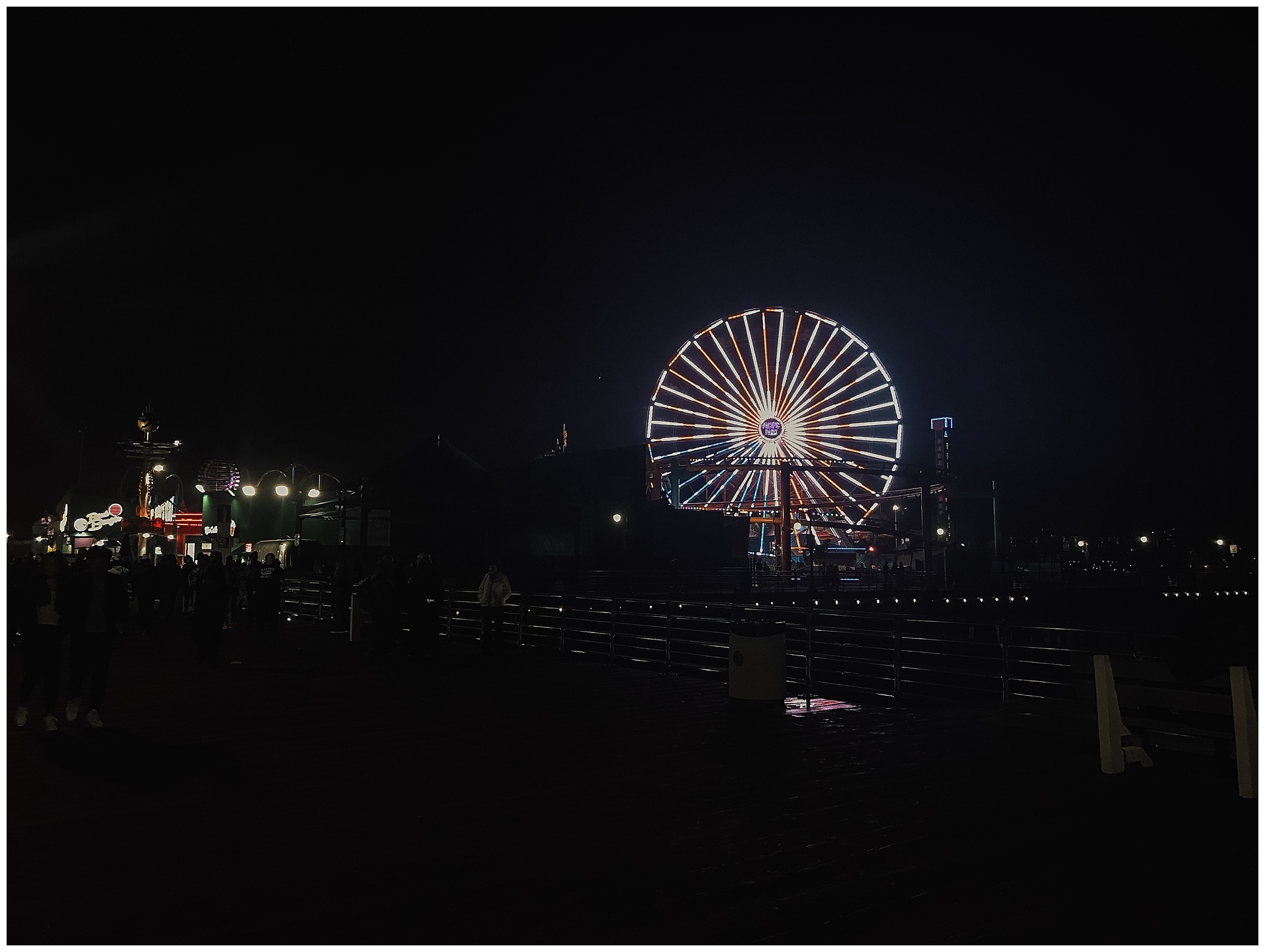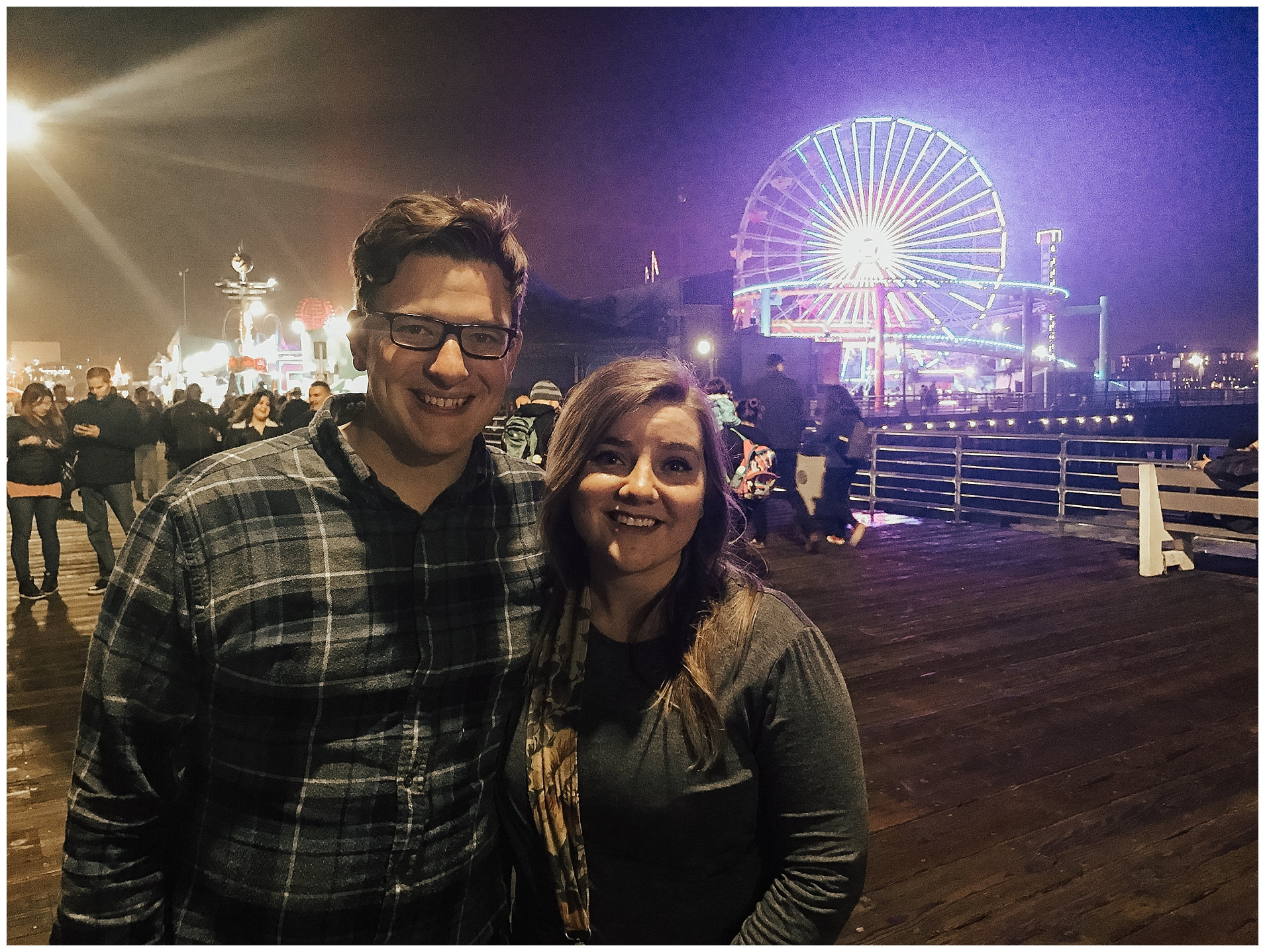 Then, we drove to Victorville to spend the night. This morning, we attended the Samoan ward, and I was the only one singing in English. That was pretty cool!
After church, we ate lunch with Autumn's parents before finishing our drive home. It was so cute. They set the table all nicely, and even with tea. HOW CUTE IS THAT?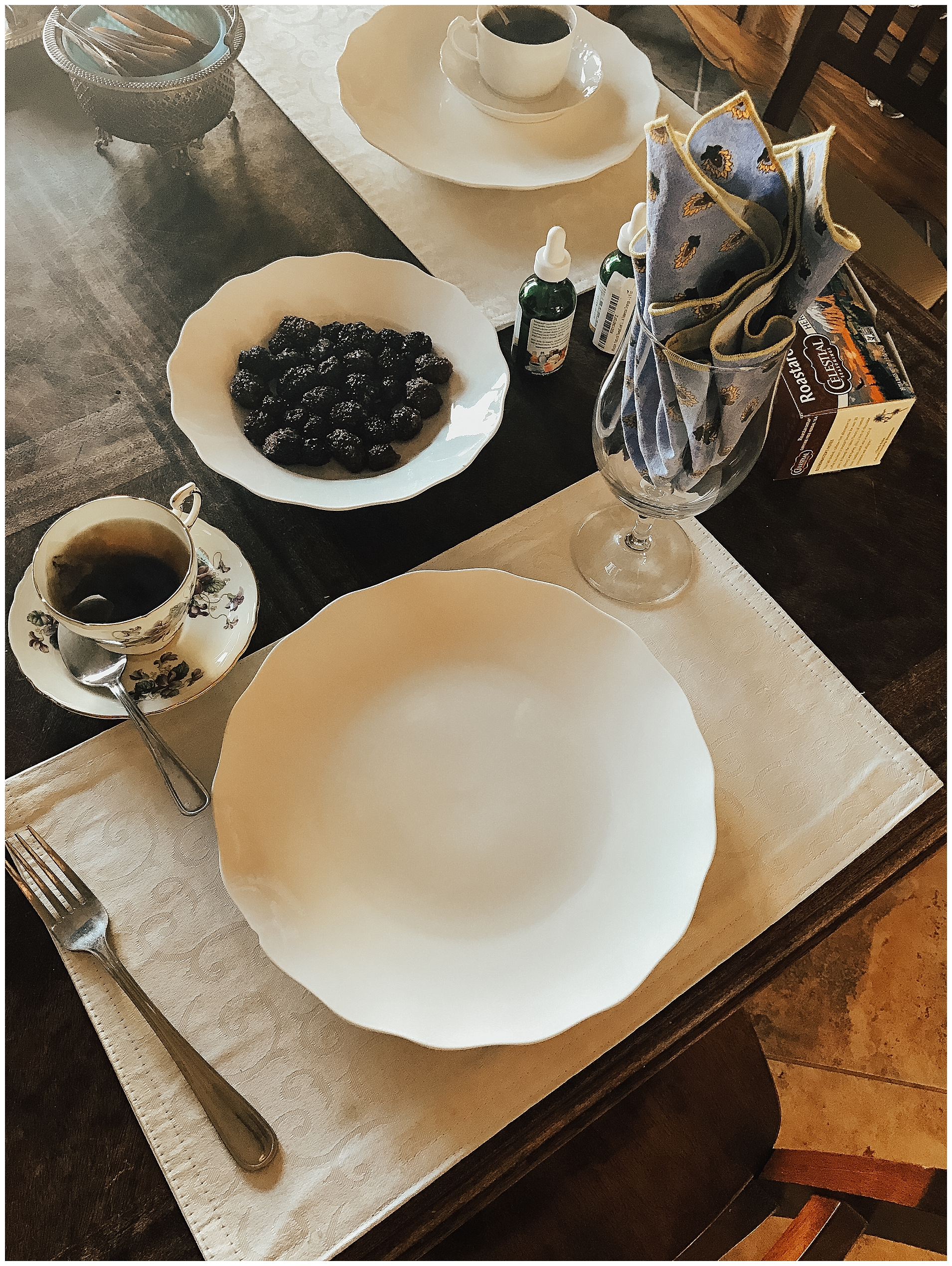 I drove a little over three hours on the way back, and then sat in the back to nap while Matt drove the rest of the way back to Provo.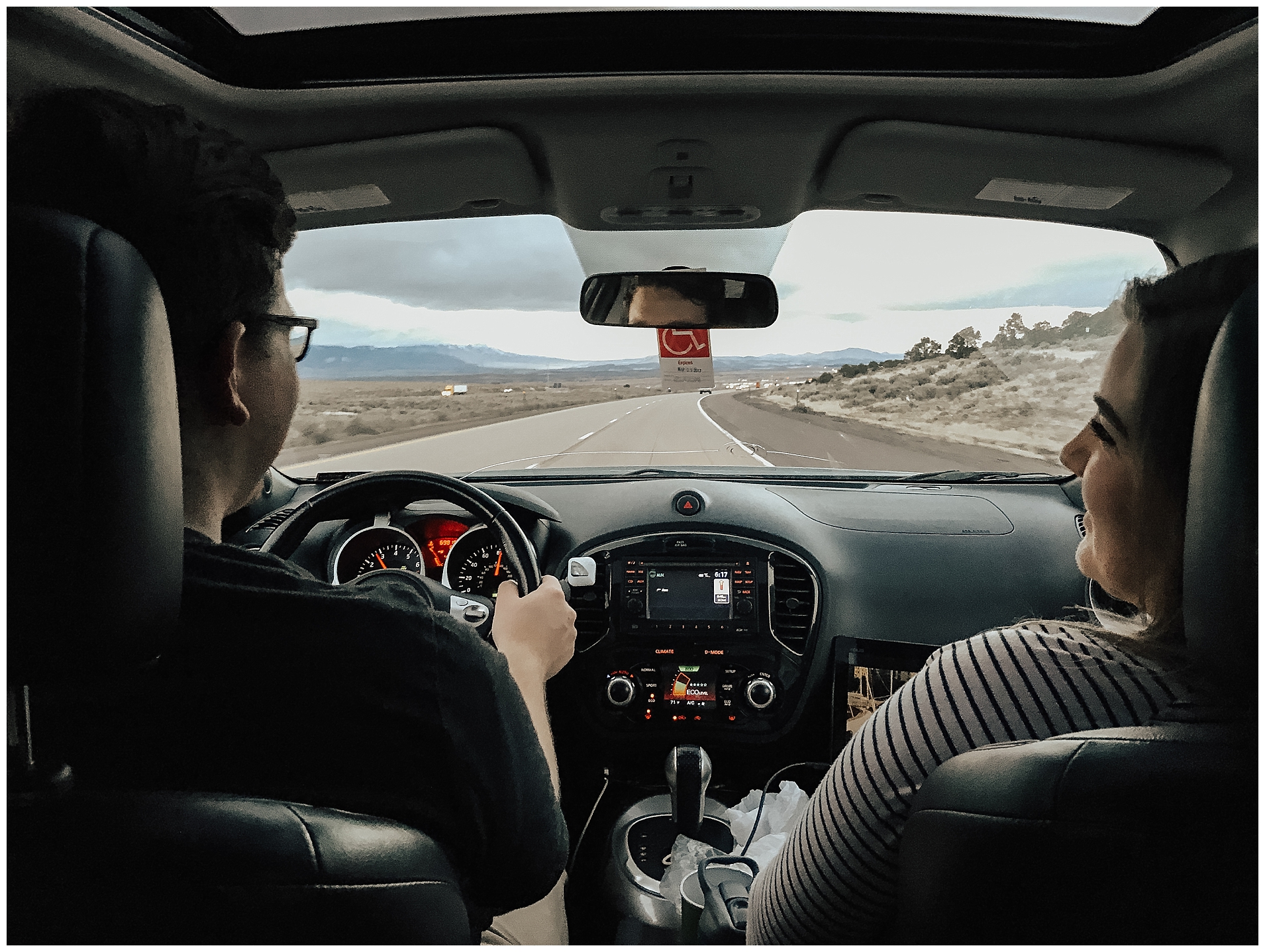 I got home about two hours ago, and I am exhausted! Our trip to California was just over 1700 miles and then just over 31 hours of being in the car. WHAT A TRIP! Good thing I loved it because I get to do it again……actually three more times in the next two months. HOLLA!