Ok! I am constantly getting asked lots of questions on Instagram, and most of the time, I don't take the time to look through them and respond to them. Today, I promised everyone on Instagram that I would answer each of their questions!!! SO, here they are! (I clumped some questions together if I felt like my answer fit multiple questions!)
Q: how do you edit? Your edits! Always curious how you edit photos so perfectly! What presets do you usually start with for editing? What program do you use to edit all your pictures?
A: My editing process took a while to get down, BUT, I edit all of my photos in Lightroom! I do batch editing, and I edit them with a preset that I created. This is super important to me because that preset is what makes my photos ME! Because of this, all of my photos and their editing look very similar. I literally (1) import all of my photos from the shoot, (2) put my preset on one of the photos, (3) make sure the skin tones and white balance look good, (4) sync those settings to all of my photos, (5) run through each photo really quick and adjust the exposure and delete the photos with eyes closed, and (6) I export them! The process takes me about 45 minutes to do normal shoots and about 90 minutes to do an entire wedding!
Q: What type of camera, lenses, and lighting do you use? What are your two go-to lenses?
A: I currently shoot on the Canon 5D Mark iii. I use to shoot basically everything with my Sigma Art 50 mm lens and my Sigma Art 35 mm lens, but I recently also got a Sigma Art 24mm lens, and now that is on my camera a lot, too! I don't use any external lighting….but my goal is to start using a flash for receptions! I just haven't taken the time yet to learn about it.
Q: Where do you find those beautiful dresses and give more info about the stunning locations you shoot at.
A: OK! I am always on the lookout for pretty dresses! My favorite place to buy dresses are from Shabby Apple and Asos! Most of the dresses you see in my photos that aren't wedding dresses are actually my dresses! I guess I just keep an eye out wherever I go for good deals on dresses I want to take pictures in! As far as locations, I am also always looking for new locations. Sometimes, I just get in my car and drive around to find new places I want to try. I have even had sessions where we get in the car and drive around together to find spots, jump out and take pictures for 5-10 minutes and then drive until we find another spot, then do the same thing over and over. I get really bored of locations sometimes, so really, any time I am in my car, I am looking for spots! You would actually be quite surprised how random some of my locations are. Some of my photos are literally in a bush next to my house. Haha! You just have to find what you like and then look out for it!
Q: Any tips for beginner photographers?
A: YES! Don't give up. Keep shooting. Set goals for yourself. Watch tutorials. Shadow people. Stalk your favorite photography blogs. Search poses. Be adventurous. Find your style! Stick with it! Own it! If you put in the time and effort, I promise you will achieve your goals and become the photographer that you dream of but don't know how you will ever get there. Also, I wrote this post about a year ago, and it is my journey that I took to get to where I am! It probably needs to be updated, but I definitely think that it might help: http://www.aliceshootspeople.com/how-i-started-my-road-to-photography/
Q: What did you have for breakfast this morning?
A: Normally, my answer is that I ate nothing for breakfast (because I have 8am class, and I am super pro at getting out of my bed at 7:20 and out of the house by 7:30!) but today I actually ate some mango yogurt!
Q: Your photography always grabs me! I would love to hear about your technique for playing with light. Do you have any suggestions for shooting in harsh lighting?
A: OKOKOKOKOK anyone who comes with me on a shoot knows that I am SUPER PICKY ABOUT MY LIGHT! I thrive in shady places! I do not feel like I excel in harsh light situations. It's just not my style! When I do have to shoot in sun, I keep the sun behind my subjects! It's kinda fun to experiment with it. Golden hour is definitely the best time to play with the sun and different lighting situations! Honestly, I try to do one new thing at each shoot just to see if I like it or not! It's fun to play around and experiment. If you have to shoot harsh light, I look for shade and if there is none, I look for something like a tree or wall or something that is in somewhat shade just so that the back of your photo isn't completely blown out.
Q: I know you have a Lightroom preset for your photos. How do you even go about making your own preset that works for the majority of your photos?
A: YES! That is true. I have one preset, and I have used the same preset for the past 18 months at least! With that said, I tweak it just a little bit, so it has evolved over time, but I use the same one! I started out just trying different things and seeing what I liked and didn't like. Then, as I would finish a session, I would save that preset as a new one and try that preset on my next shoot. I would tweak it a little (or a lot!!) to make it work for the other sessions! Eventually, over time, I just finally got a preset that had settings that pretty much work on every single photo! I think once you master the white balance, and get a preset with your orange, yellow, and red sliders in spots that work really well for skin tones, it will work! (Sorry that is probably a little confusing, so if I need to go into more detail, I totally can! Just comment below!)
Q: best way to grow your social media following! How do you maintain such a consistent social media presence/ how do you decide what and when to post?
A: OK!! I do not think I am a pro on FB, but on Instagram, I have found some things that work for me! First, NETWORK! Reach out! Set up collabs! That will help get your name out there. Then, I would post consistently. I started noticing a huge change when I started posting once a day! For two years, I only missed maybe a total of 15 days. Because of my consistency and engagement, the followers started consistently coming in. About a month into it, I averaged about 5 new followers a day, and over time, I now get anywhere from 50-200 new followers a day. It took a long time, but eventually, it caught on! I also use very specific hashtags for feature accounts on Instagram. That also helps. Everyone that I know who is also using my hashtags has noticed a huge change. Feel free to go to my page and copy my hashtag comment on my photo, put it on yours, and see what happens! Really, please tell me what happens because I find this stuff to be so interesting! I will say, though, that in the end, it isn't nearly as important to have followers as it is to be bringing in clients and income. 🙂 I post each morning right around the time I head to class and each evening! Some people have apps that say when their best time to post is, but I honestly just post whenever! I just keep a routine so that I don't forget.
Q: How do you get that nice crispy, clean fresh look without losing warmth? Do you mainly work with RGB curves or do you use vsco presets or something?
A: OK! I would say that the warmth part comes from the white balance AND from playing with your split toning! I use just one preset that I have created, but the base of it started with Kodak Gold, from VSCO! There's also a little bit of LXC in there, and a whole lotta tweaks!
Q: Hi how did you get to work in the wedding photography industry? Through a mentor or building your portfolio from scratch?
A: GOOD QUESTION! I did absolutely no mentoring! I learned everything on my own from trial and error. Because I started while I was in college, there were plenty of kids getting married, so I would get referred to a lot! Eventually, someone trusted me enough to do their wedding, and from there, I started booking them. It did take about a year before I was consistently doing weddings, though! I would suggest to you to set up some wedding collaborations! If you post it on your feed, people will eventually start booking you for it.
Q: Literally any secrets you have to editing and the perfect balance of tones, highlights, and colors that you get in your photos! How you get your tones so perfect!!
A: OK YES I HAVE A SECRET TO MY SKIN TONES! Watch this video. Also, white balance. You just gotta practice that and figure out your white balance. Do you like cooler photos? or warmer photos? I also bring my highlights way down and my shadows way up! and the colors in my photos….I don't really know how I got such bright and vibrant photos, while still keeping it looking natural, but it was something that just happened overtime with my little tweaks here and there to my preset!
Q: Any techniques for remembering & knowing the right poses?
A: YES! Practice, practice, practice. Create posing cards for yourself! Once you do it enough, you will have them memorized. I also like to watch how my couples interact so that I can play off of how they naturally are with each other.
Q: How about how to get out of a rut? I feel I have "plateaued" and am frustrated because I feel like I can't grown my following on instagram (don't even get me started on fb!) But also feel like I'm spending my time answering and following through with clients only to hear back, "we can't afford you ".
A: Ok, this is also a very good question. So, if you are in a rut, set up some collaborations. Those are awesome because there is no pressure and you can really push your creativity. That will give you more content to post, but also get your creative juices flowing, all while networking! It is really hard to get emails back saying that people cannot afford you, and sometimes, I give people deals, BUT, at the end of the day, you cannot sell yourself short. You are worth something, and you need clients who believe that, too.
Q: When/how did you start getting into photography and when/how did your business really take off? I'd love to her your story of how / when /why you started photography!!
A: Once again, here is the link! http://www.aliceshootspeople.com/how-i-started-my-road-to-photography/ I wrote this a while ago, so it definitely needs to be updated, but this is how I got started and when things really started rolling for my business! However, my social media didn't really take off until this past year, so I need to update that.
Q: When is your ideal shooting time??
A: The first hour the sun is up or the last hour before the sun goes down!
Q: Could you post a before and after photo of an edit?
A: Yes! I can post a couple!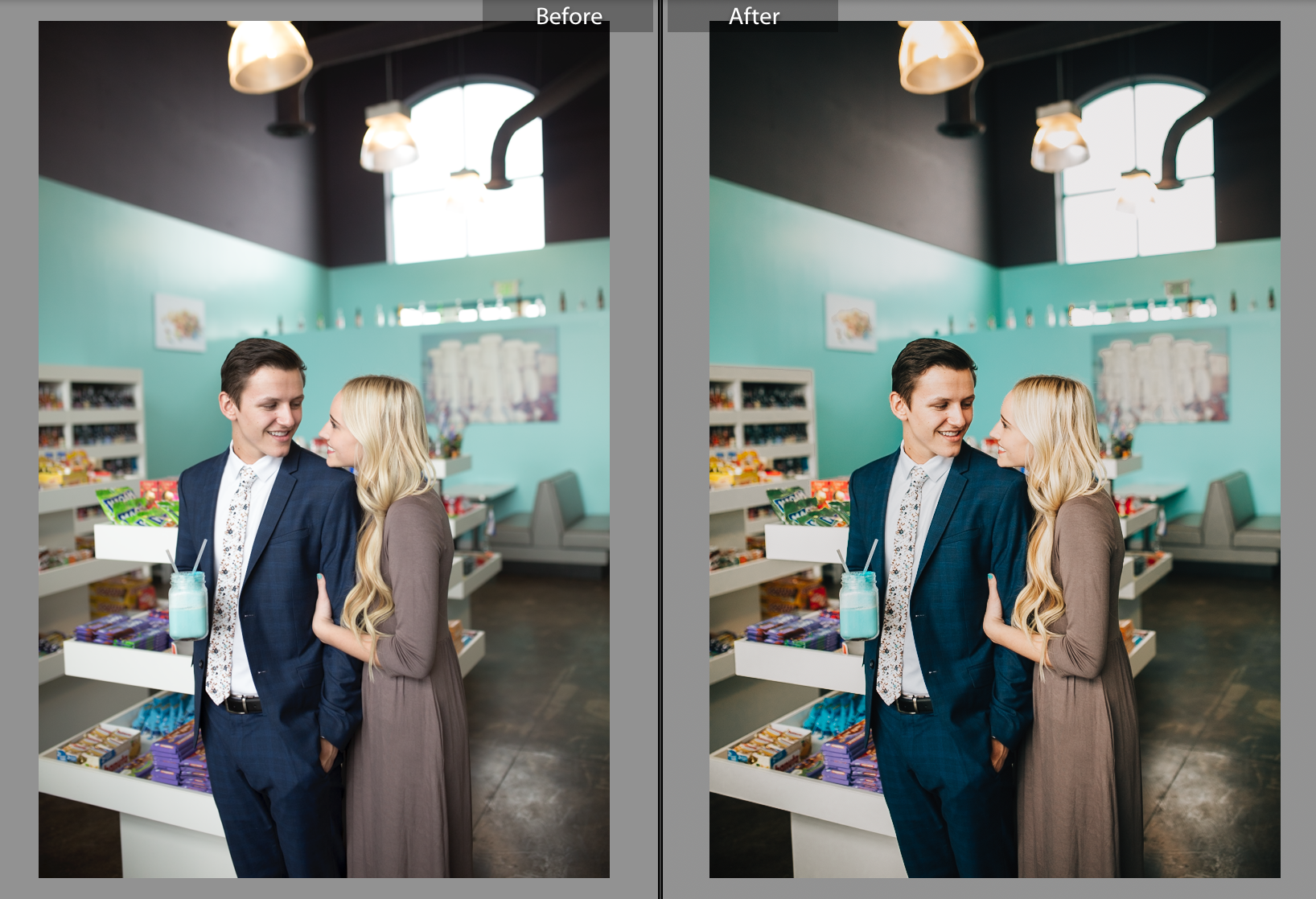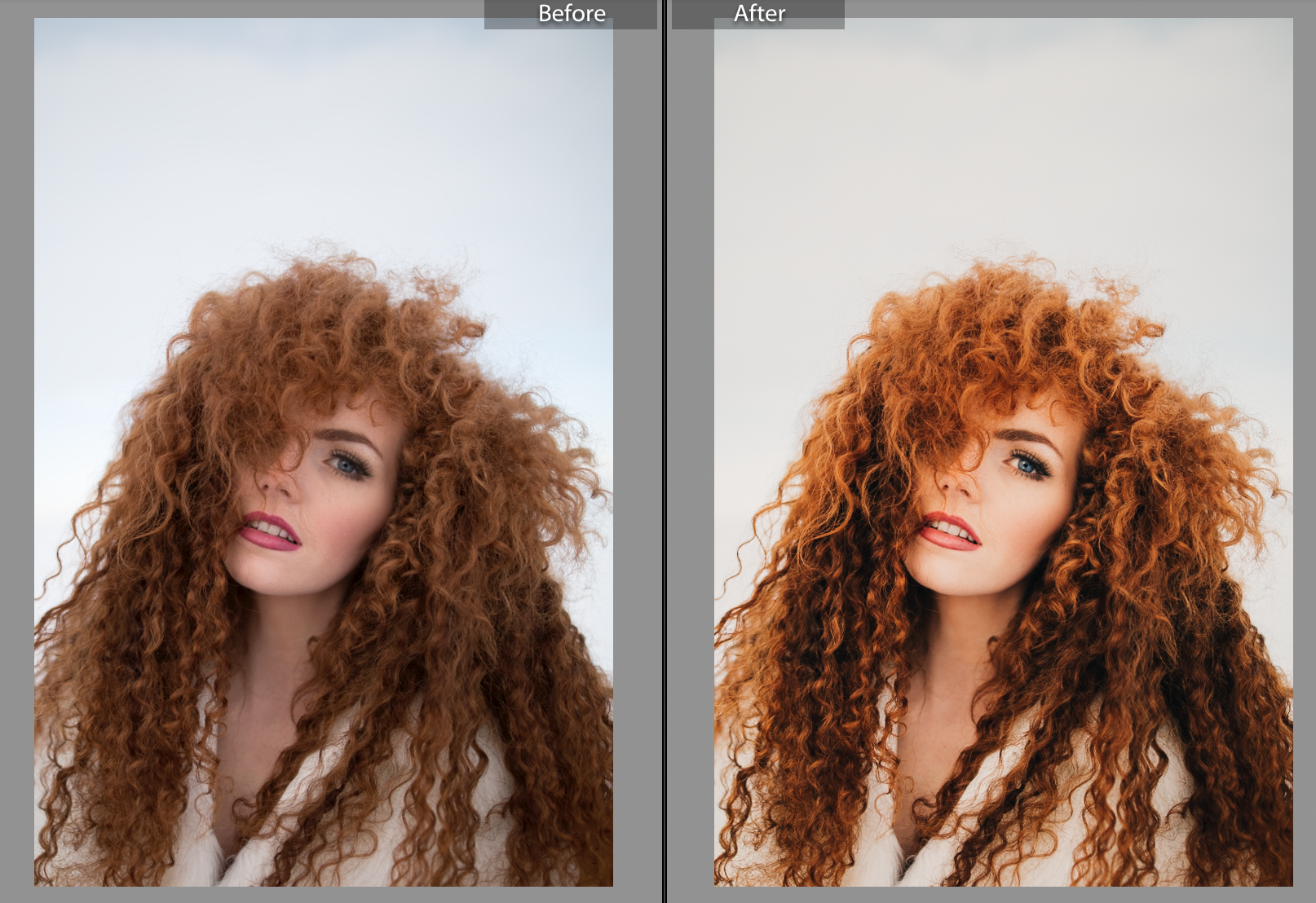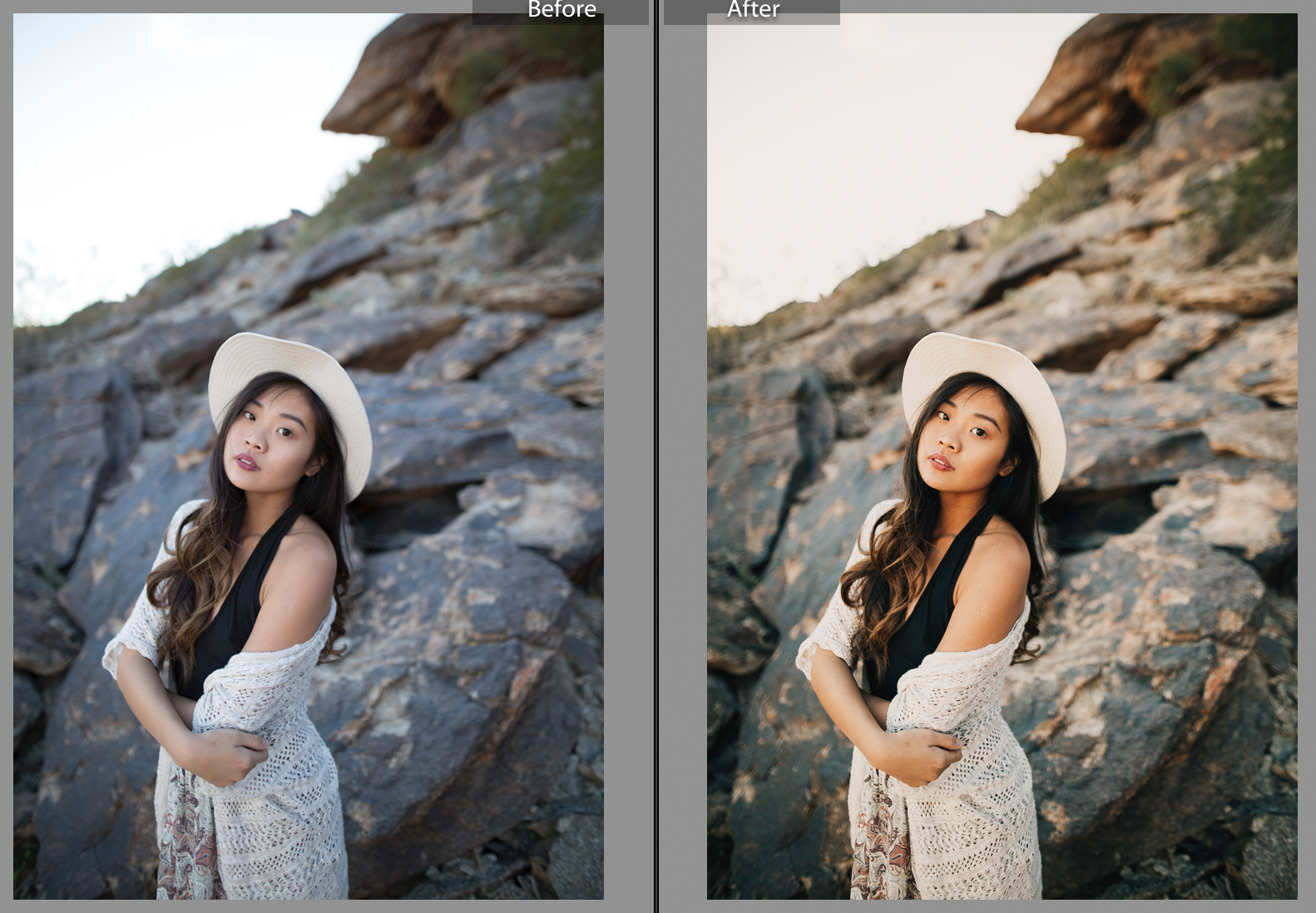 Q: Do you help with the clothes your clients where?
A: Most the time, my clients pick out their own clothes! They are just really good at picking out their outfits! Sometimes they ask, but I don't really guide them with their clothes hahaha! I usually just say that if they want a pattern, only to put one of them in a pattern! My favorite colors to shoot are maroon & navy blue! As far as posing, I have a place in my brain where I kinda just keep this info stored! I have done it so many times.
Q: How is your workflow when you photograph a loveshoot? Like posing your clients. What are your favorite things to say to clients to make them laugh or pose the way you want them to?/ what are your favorite posing techniques? Tips to getting so much beautiful emotion from your clients?
A: As far as posing, I have a place in my brain where I kinda just keep this info stored! I have done it so many times that I have my poses memorized and over time, they have evolved so they aren't poses anymore! I just ask questions or give them cues and then photograph them while they are doing it. That's when it looks most natural! For instance, I say, ok, now go ahead, pull her in tight, and tickle her cheek with your nose! or I have them say jokes to each other or tickle each other! It's way easier if you give them an action to do because then they are focused on that instead of feeling awkward in front of the camera. I am also always talking to them so it isn't awkward haha
Q: Did you partner with shabby Apple!?
A: I have shot with them before, yes! That's why I have so many clothes from them!
Q: What are your settings typically at?! She's entirely in focus and the background is perfectly blurred 👌🏻 Do you shoot in manual focus?
A: I usually shoot at 1.4 or 1.8! and no, I always shoot in auto focus!! I just make sure that it is focused on the right spot and clicked in before I move the camera around!
Q: In Utah's saturated photo market, what have you done to help you stand our and be seen?
A: I feel like my editing is pretty different than most everyone else's here in Utah! I feel like if people want my style, they can't go anywhere else. I also feel like my quick turnaround time helps! I usually get things back anywhere from 12 hours to three days later!
Q: Do you feel you are making a good living on photography? I have ran the number for my business and charge according to what I need to make to keep my business afloat and still make some profit and many people don't want to pay those prices or want "free". How do you deal with that?
A: This is also a super good question. I have always been a nazi about saving money. (Literally, go ask my parents, and they will agree with me. I HATE spending my money!) Because of this, when I decided to start my business, I had the fund to purchase all of my equipment and it didn't leave me with no money. Money has never been the driving force behind my business because of my habit of saving money. I am so very grateful for that! If I had been married and living on a very tight budget, I can definitely see where a lot of stress can come in! However, while I have been in college, I have built my business up enough that I definitely earn enough to make a good living. I make more doing photography each year than I will with my 4-year degree that I hope to get this year. It's kind of crazy! In my first year of photography, I only made $5,000, but as the time has gone on, my revenue has drastically increased each year as my client base grows. It's all about being willing to put in the time and effort to get there. When I started, I also jumped at any opportunity to do a photoshoot…even if it was for free! Now, I still really do help people out if they cannot afford me, but there also comes a point where if I feel like I am being taken advantage of, I decline. My time is far too important to me. Does that help?? I hope that does! It really just takes time and patience! If you want more detail, go ahead and let me know, and I can message you a more detailed response.
Q: What is your motivation?
A: THIS IS WHAT I LOVE! I keep motivated because this is truly where I thrive and feel in my element! I have put so much time and effort into this, and it really is so so rewarding all the time.
Q: I know we're supposed to collaborate in order to expand, and I love doing it. But most of the time I have a hard time finding companies and people willing to. Tips for getting the opportunity to collaborate?
A: Yes! Totally! You don't even have to find vendors to collab with! You can use your own clothes and style your own shoot with your cute friend! My friends have all been models for me at one point or another and the majority of the time that I do collaborations, I am the one who provides the clothes! It's super fun!
Q: Do you have particular dress designers that people wear and you absolutely know it's gonna be a winner in your photos?
A: Yes! Lots of local designers! Chantel Lauren, Natalie Wynn, Janay Marie, J. Noelle, and so many more!!!! It's so fun getting to see the local talent! I also love every single wedding dress that my brides get from Alta Moda Bridal!